Serena Williams – $525,000 Mansion, Florida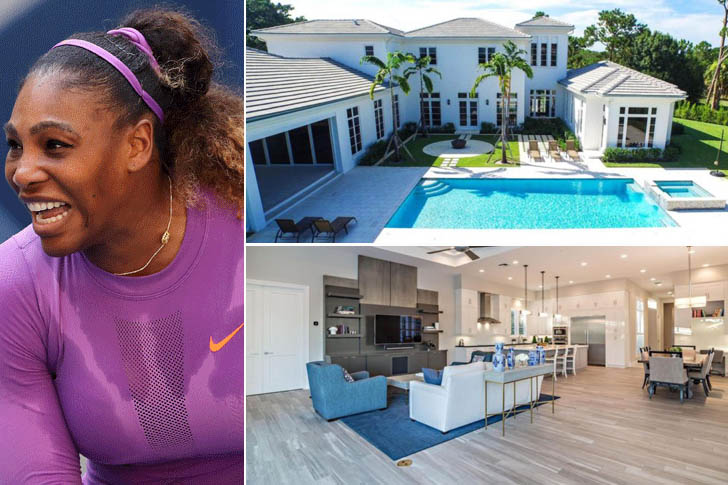 Serena Jameka Williams( born on September 26, 1981, in Michigan, USA) is an American women tennis player and one of the greatest women players in the history of tennis. Serena Williams is spending her quarantine life with style in her lavish mansion at the Palm Beach Garden in Florida. Just like her fans, you will surely be in awe when you see her home. Every corner of the house speaks of lavishness, boasting 7,323 square feet of living space. Besides having its clay-tile roofing, it also has other unique features, like a cabana pool.
Of course, as a famed tennis player, the house also has a tennis court. However, you will surely be surprised to know how much Williams paid for this. She bought this house more than two decades ago— in 1998. At the time, it was only $525,000. But if you're going to compute its today's value, added with all the renovations and expansions, it is undoubtedly worth millions of dollars.