Most celebrities are known to have a lavish lifestyle and expensive things money and credit cards can buy. However, these celebrities took that phrase by heart and lift their home to a whole new level of extravagant. Without a doubt, we will be in awe of the investments they made in their properties.
With that in mind, let's take a look at some of the famous personalities in and around Hollywood as we drool ourselves with the kind of home we can only dream about. Let's explore together what it feels like to have a touch of heaven in the comfort of their own homes.
Robin Roberts – $400,000, Connecticut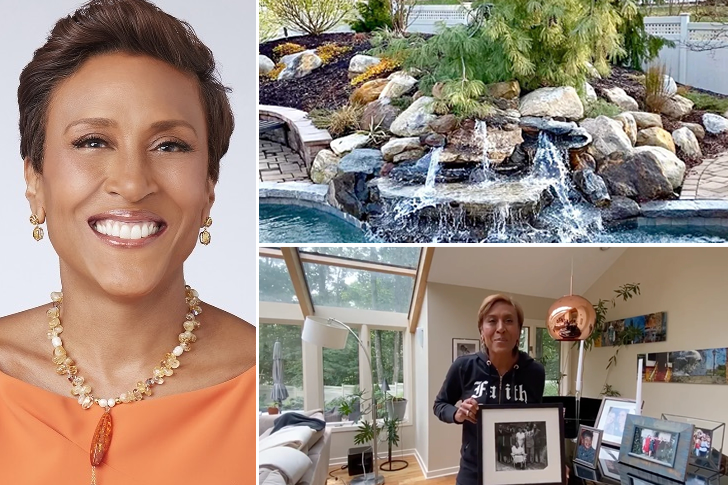 Robin Roberts made a major investment back in 1994 when she bought a 0.92-acre property in Farmington, Connecticut, worth $410,000. The lot comes with a contemporary-style house built in 1990, sprawling on 3,396 square feet of living space.
It has four beds, three and a half baths, a full basement, a huge kitchen, and a lot of good amenities that someone like Robin deserves. The Good Morning America anchor can also enjoy her big backyard, complete with a private deck, and a stunning garden with a hammock and a lot of landscaping that gives her and her family the privacy they need. Surely, Robin and her partner of 15 years, Amber Laign, see this home as the perfect place where they can spend the rest of their time together.