For most people, faithfulness and fidelity within marriage are non-debatable.  However, some Hollywood celebrities are looking to push their boundaries. While the industry is known for its liberal and progressive practices, some celebrity practices still manage to surprise many of us, especially when it comes to something as sacred and ancient as marriage. Many of us don't know it, but some of our favorite celebrity couples aren't exactly monogamous when it comes to their relationships. Many of them do actually entertain the idea of an open marriage and openly engage in romantic relationships outside of their union. For this not to be considered cheating, both individuals within the marriage must agree to share their partners with other people. It may sound strange to a certain degree, but several couples have been practicing it for years, not just in Hollywood or America, but all over the world. There's also the reason why people do it. It's different for each couple, of course, but maybe Hollywood's reputation for having short marriages factor into this new wave of open marriages. So if you're interested to know which celebrity couples have chosen to keep their marriage open, then keep reading.
JUDE LAW & SADIE FROST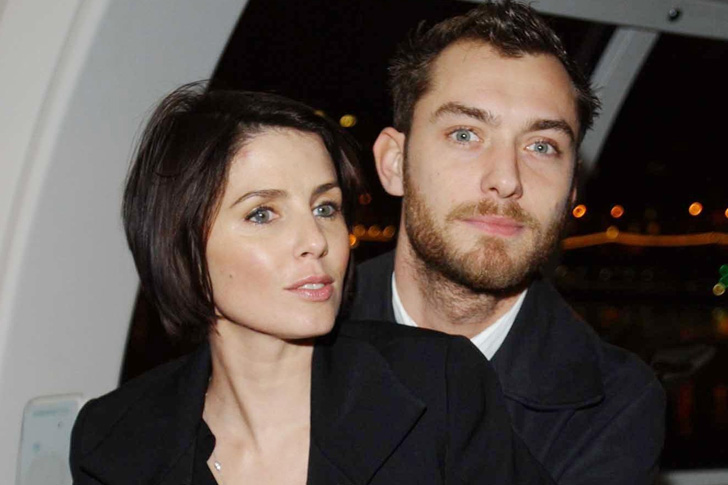 Serial ladies' man Jude Law has had his fair share of relationship spotlight over the years and has now found his way around it. Throughout the years, the actor has received quite the criticism for how he has handled his relationship with Sadie Frost, who he first married in 1997. The couple briefly split after Jude strayed and had a relationship with Alfie co-star Sienna Miller. Sienna and Jude's relationship did not last very long, and before anyone knew it, he's back with Sadie. It was shocking to some, considering their rocky past, but the couple was determined to make things work this time around. Talks of the two having an open-relationship took off quickly, and many backed it up by citing Jude's constant friendliness towards other women. But despite adopting a more unconventional approach, their relationship still ended with a split. Lawyers finalized their separation in 2003.
MILA KUNIS & ASHTON KUTCHER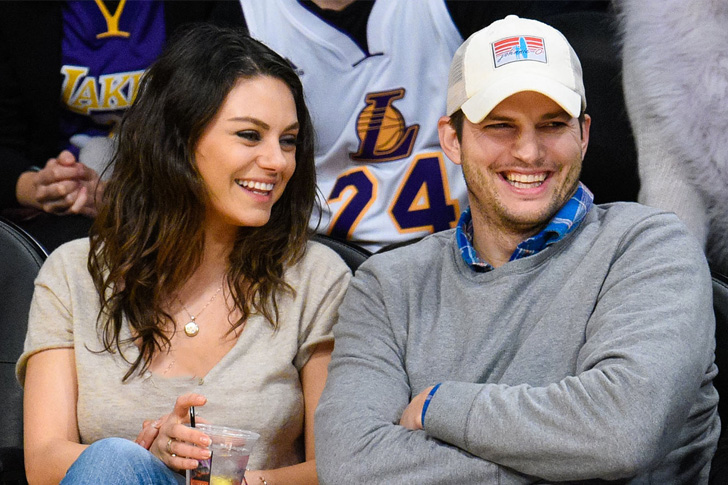 A couple of years ago, Mila Kunis and Ashton Kutcher shocked fans all over the world when they announced their relationship. From then on out, they became everyone's "couple goals." However, Mila and Ashton's relationship is not entirely what everyone thinks it is. The two are very much in love and don't get us wrong, but they have also agreed to have their relationship open for other people, even their exes, to participate. Now, most people would not find it goal-worthy, but seeing that Ashton and Mila are still happily married, then we're guessing they're doing something right. They have even managed to expand their family with two children and their investments with a couple of new businesses and real estate.
DEMI MOORE & BRUCE WILLIS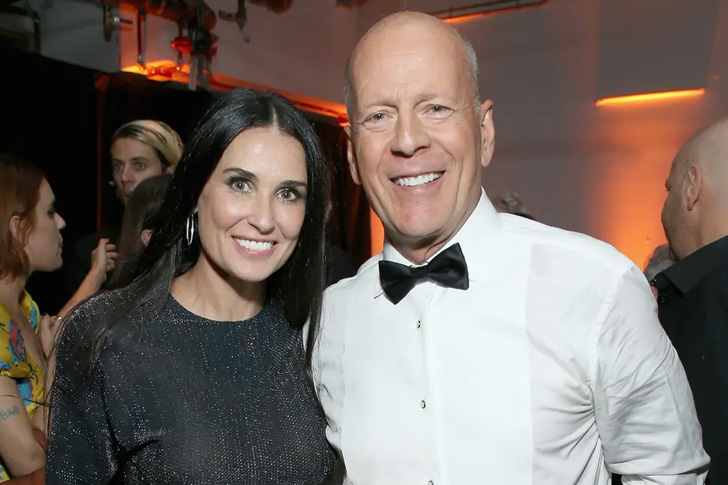 Demi Moore and Bruce Willis have been confusing people for ages, not because they're weird individuals, but because they have been so successful in keeping their relationship intact before and after getting separated. And their open approach to relationships might be worthy of the credit. The couple admitted to having an open marriage after Demi was photographed leaving a building with a man that's not her husband back in the 90s. People were confused then, but Demi explained that she and (former) husband Bruce were both free and consenting adults whose love and adoration for each other do not limit their marriage to only the two of them. Because of this, the couple was able to maintain a harmonious relationship despite separating a few years back. Today, the couple co-parent their children and still hang out every once in a while.
ZAC EFRON & VANESSA HUDGENS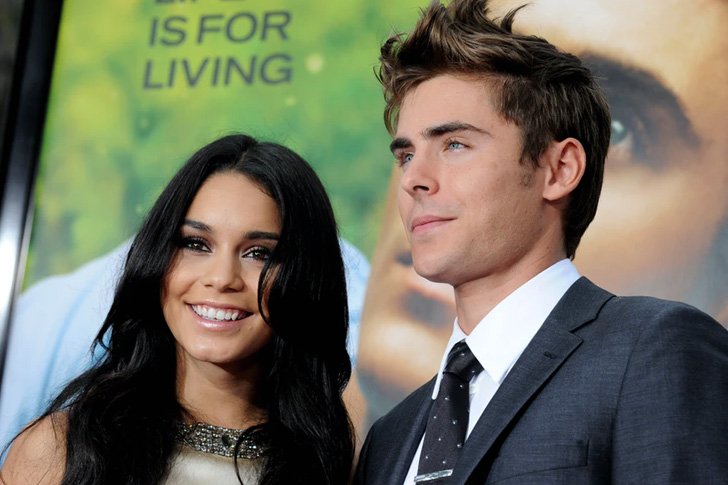 It's safe to say that Zac Efron and Vanessa Hudgens were once every child and teenager's favorite Disney couple. After meeting and falling in love on the set of their movie High School Musical, Zac and Vanessa became the poster couple for a wholesome relationship. However, their off-screen relationship was nothing like what we saw from them on-screen. In real life, the two engaged in an open relationship after Zac made it clear that he would not settle down until he was 40. It worked to a certain degree, but not for long. Apparently, Vanessa would often find herself jealous of the other girls around Zac and decided to simply walk away from the relationship. Some say it was a great effort, but then again, it's not for everyone.
ROBIN THICKE & PAULA PATTON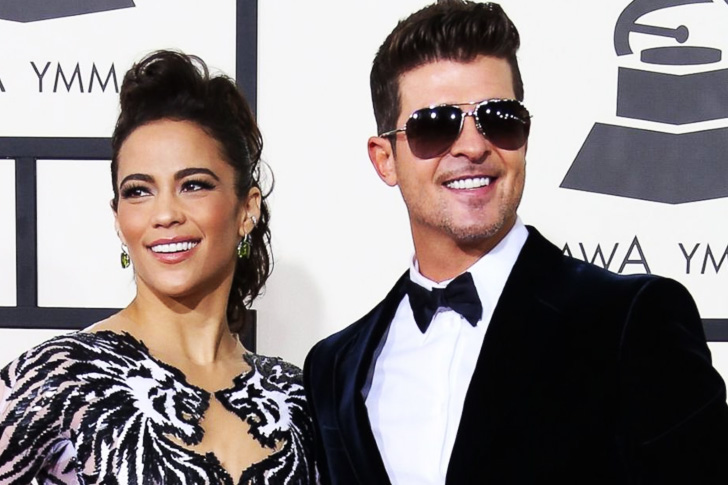 Robin Thicke and Paula Patton's marriage have seen its ups and downs over the years. But before calling it quits in 2014, they tried to salvage their marriage by keeping it open on both ends. It's not clear who suggested they keep their union that way, but to some degree, it helped them navigate through their personal preferences. Many say that it was a good way to maintain their marriage since Robin has always been drawn to several women. In fact, a certain socialite opened up about her experience with the couple back in 2013. In an interview with IB Times, the socialite said that she and Robin spent a flirty night out together and got in a car with Paula afterward. Earlier that night, the singer told her that his wife was totally "chill" with it. And maybe she was, for some time. However, their 21-year relationship came to a screeching stop in 2014 after Paula decided that she could no longer tolerate the arrangements of their marriage. It was surely a bold step, and we give Paula some credit for being strong.
RACHAEL RAY & JOHN CUSIMANO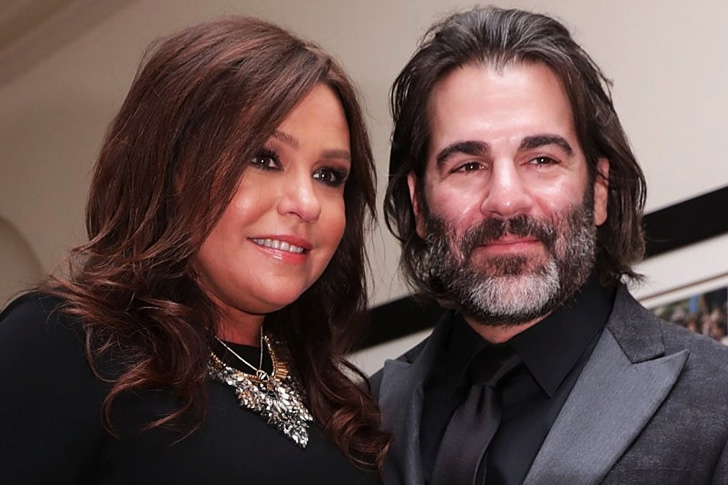 Another unsuspecting couple on our list is Lifestyle Network's Rachael Ray and singer John Cusimano. The two tied the knot in a small but lavish wedding in Tuscany back in 2005. Since then, both Rachael and John have constantly expressed how happy their married life is. However, rumors of their open marriage began to float after John was spotted around certain night clubs in New York in 2013. The truth about their marriage arrangement was never revealed, but reports claim that Rachael is very much aware of John's activities and that she is fine with it. Despite the rumors and the assumptions, the couple continues to flaunt their relationship but constantly updating their social media handles with contents of them and their home life. John even appeared several times on Rachael's show and has expressed his love and support for her on numerous occasions. Today, the couple remains focused on their private lives and their business investments and ventures.
MEGAN FOX & BRIAN AUSTIN GREEN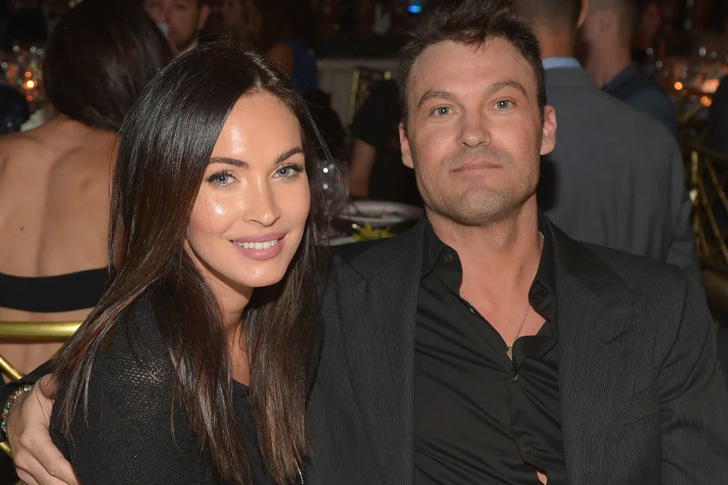 There is no denying that Megan Fox and Brian Austin Green was once one of Hollywood's hottest couples. But admired as their relationship was, it got people wondering how two extremely good looking people, with several admirers at their feet, avoid the many temptations of Hollywood? Well, the answer is, they don't. Yes, you read that right, Megan and Austin made their marriage work by simply giving into temptation. Before their split, it has been reported that Megan and Brian made the decision to keep their relationship open. However, it's also been reported that the deal was mostly for Megan. But apart from their interesting arrangement, the rest of their marriage remained normal. The two of them split the bill; they communicated openly, shared their investments, and took turns taking their kids to school.
LUDACRIS & EUDOXIE MBOUGUIENGUE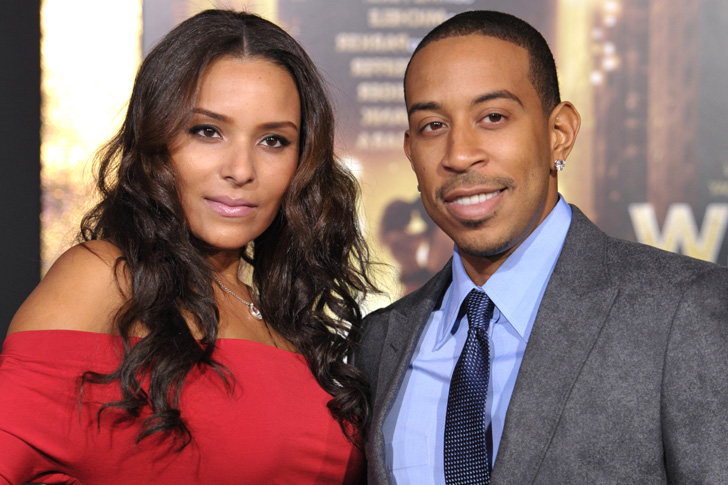 Unlike other celebrity couples on this list, Ludacris's case is less about opening his marriage and more about his wife accepting his affairs outside of their relationship. After dating for five years, rapper Ludacris and Eudoxie Mbouguiengue decided to get hitched in 2014. However, just a year prior to their wedding, the rapper made a shocking confession that almost compromised his future with Eudoxie. He confessed that while he and Eudoxie were together, he was keeping in touch with his ex-girlfriend Tamika Fuller and got her pregnant. It was definitely a hard piece of information to take in, but Eudoxie made the decision to put Ludacris's issue aside and push through with their wedding. Now, the couple has a son, a couple of investments, and a thriving family life.
JUSTIN TIMBERLAKE & JESSICA BIEL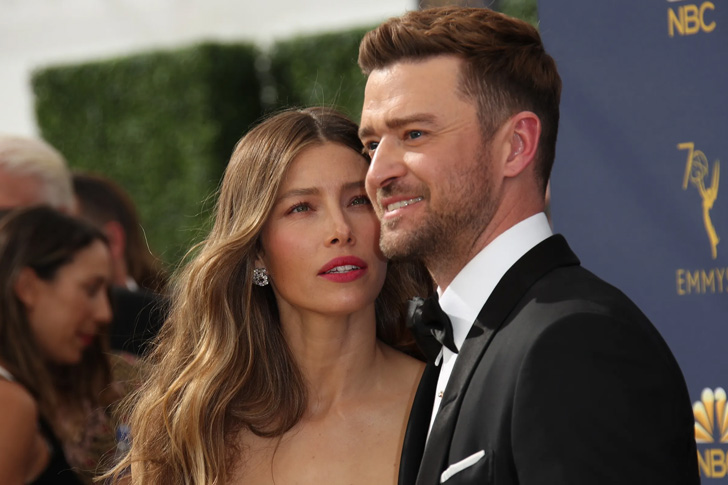 Jessica Biel and Justin Timberlake may be one of Hollywood's model couple, but they too have their secrets. Before Jessica and Justin settled down with each other, it's been reported that the two of them opened up their relationship, and it seemed to have worked out just fine. The couple tied the knot in Italy back in 2012 and has been happily married since. They even have two sons together, 5-year-old Silas and another child born in September of 2020. Outside of their thriving careers, Jessica and Justin are involved in some investment ventures and charitable works.  No news whether the couple chose to maintain their open arrangement, but we're pretty sure they're a happy couple. We sure hope they live a healthy and long marriage!
PINK & CAREY HART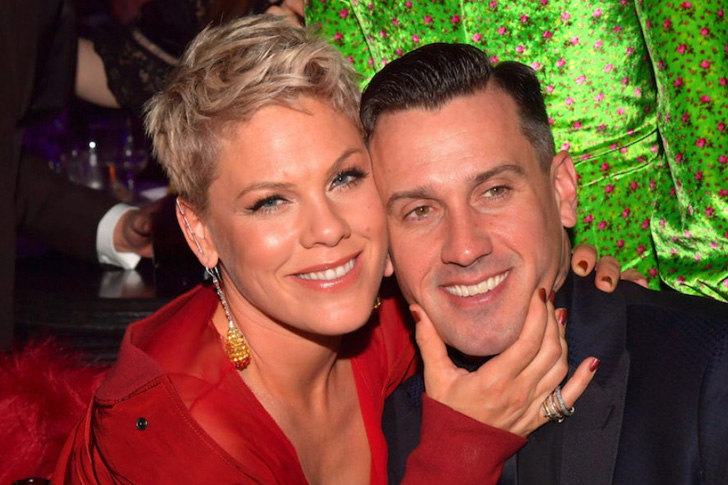 When it comes to love and relationship, Pink and Carey Hart are used to doing things unconventionally. Unlike most married couples, it wasn't Carey who got down on one knee to ask for marriage. Instead, it was Pink who popped the question to Carey during his motocross race in 2005. The singer held up a cardboard sign with the words "Will You Marry Me?" written on it while Carey was about to pass her way. The racer eventually noticed the sign and quickly veered off track to accept the proposal. A year later, they set off to Costa Rica to tie the knot. However, just two years after getting married, the couple briefly separated after reports that Pink was unable to tolerate their open marriage arrangement. Fortunately, the couple saved their marriage through counseling and therapy. Whoever said a therapist isn't a good investment?
T-PAIN & AMBER NAJM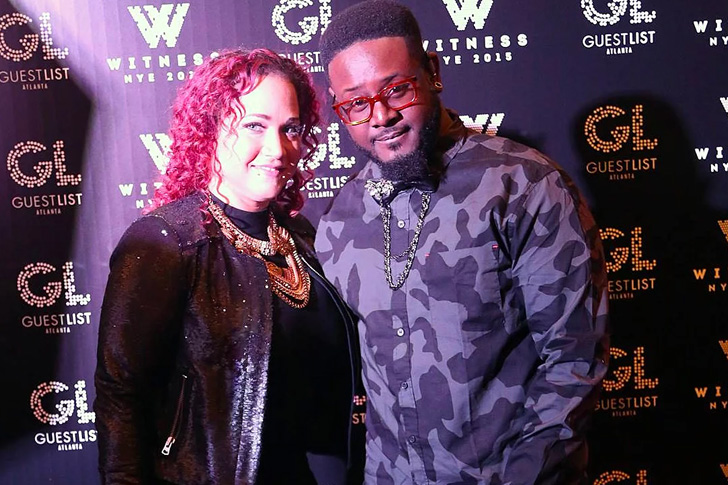 T-Pain is known for his colorful personality and catchy music. But behind his vibrant character lay a rather unconventional mindset. For T-Pain and his wife Amber Najm, marriage is a union that consists of freedom. After getting married back in 2003, T-Pain and Amber agreed that they would keep their relationship open to other women. It's not clear whether it's only women who are allowed into their relationship or if there are men as well, but we do know that they keep their doors open for whoever is interested. The concept seems to be working just fine for the couple as they are now in their 17th year of marriage. The two have also ventured into other investments, with T-Pain entering the mobile app business.
ALAN CUMMING & GRANT SCHAFFER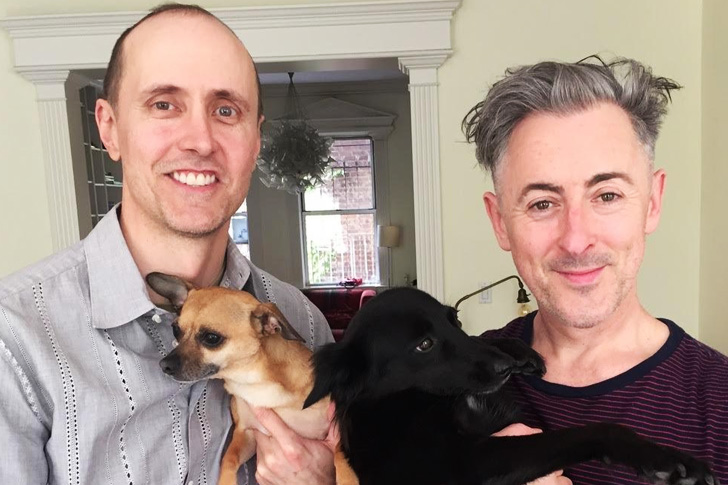 When it comes to marriage and relationships, The Good Wife's Alan Cumming simply believes that monogamy is not feasible. So it's not surprising that he and husband Grant Shaffer have an open marriage arrangement. The two got married back in 2007 and have been adopting the open marriage concept since then. Currently, the couple is living a very happy life and even intend to have children together. They also renewed their vows in New York back in 2017 to celebrate their wedding anniversary. Outside of their careers, Alan and Grant busy themselves with different investment ventures and hobbies. We also know that Grant is an accomplished graphic designer with three published graphic books under his belt. An open marriage may be a little unconventional, but we're glad to see it work with some couples.
EMMA THOMPSON & GREG WISE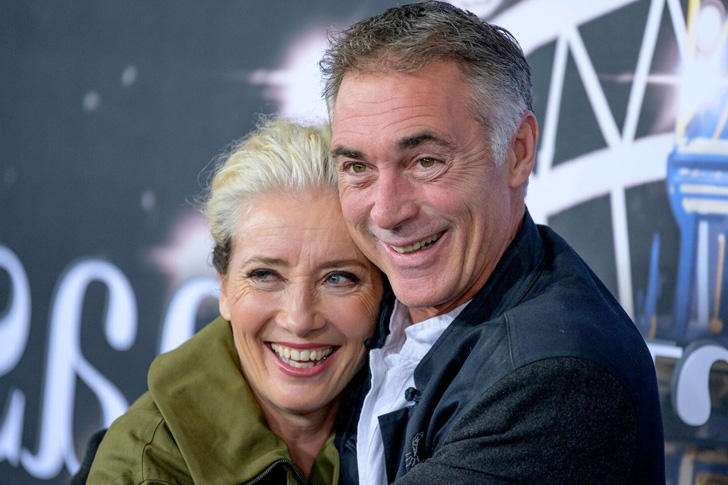 When it comes to marital models, Emma Thompson and husband Greg Wise simply do not believe in monogamy. For 17 years, the actors have kept their marriage open to other people, and they intend to keep it that way. Today, the two are very successful actors with a handsome credit score to boot. They also have a daughter, Gaia, which the couple conceived through the help of in vitro fertilization. A lot of people may have raised their eyebrows on the pair for keeping their relationship that way it is, but it surely did not affect their ability to be happy with the choices they made. If anything, it has even made their union stronger. It just goes to show that when it comes to marriage, there is no one-way street, and everyone is free to find a way that works for them.  
WILL SMITH & JADA PINKETT-SMITH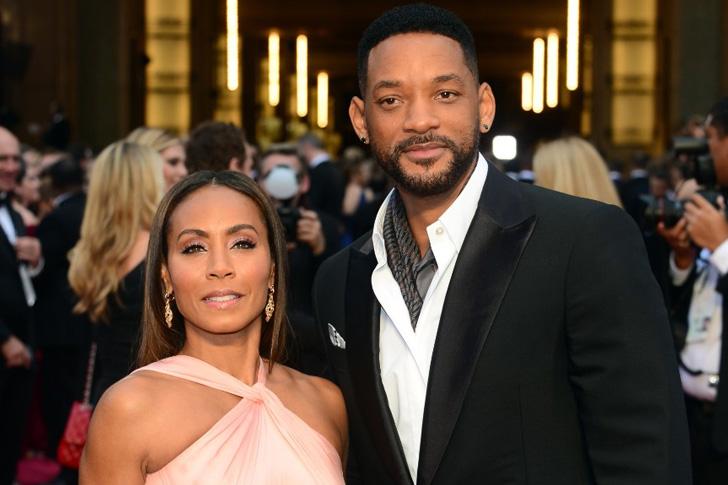 For a long time, Will Smith and Jada Pinkett-Smith's marriage was the epitome of a perfect Hollywood marriage. They initially intended to keep their romantic lives private, but constant attention from both their fans and the media challenged their privacy. Then, rumors about them having an open marriage began circulating in 2003. It quietly faded over the years, but it never really went away. In 2019, rapper August Alsina came forward about his relationship with Jada Pinkett-Smith. According to Alsina, his entire relationship with Jada was not without Will Smith's permission. Jada has since denied August's comments. Will, on the other hand, has yet to give a definitive answer about August's claims. But whether the whole thing is true or not, the couple surely deserves some credit for keeping their marriage alive in whatever way they deem appropriate.
TILDA SWINTON & JOHN BYRNE

No one can deny that Tilda Swinton is a very interesting person. Not only because she has some of the most interesting acting credits, but also because she's made some very unconventional lifestyle choices. One of those choices is her decision to keep another man by her side, all while maintaining her marriage with John Byrne. The arrangement was reached with John Byrne's approval, of course, but it's not clear whether or not John has someone aside from Tilda too. However, Tilda admits that although she finds their arrangement healthy, she does not promote it to everyone. It's understandable, considering that every single person and every single relationship is unique from the others, and there's no single way to do things when it comes to marriage. In the end, it's still a personal decision based on the couple's own beliefs.
ETHAN HAWKE & RYAN SHAWHUGHES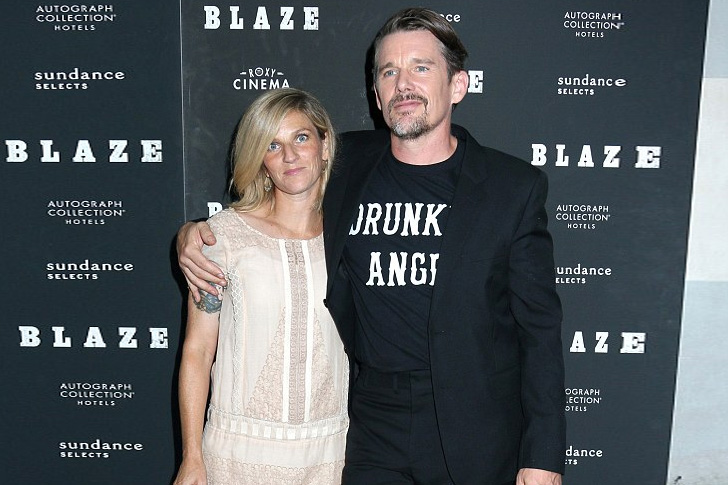 American actor Ethan Hawke and Ryan Shawhughes have been married for 12 years now, and when asked about their approach, Ethan had a very interesting answer. According to Ethan, he and his wife chose the open marriage route simply because they think monogamy is childish. Now, many people may disagree, but the actor is keen on defending his opinion. He went on to say that his decision stems from the belief that humans were not wired to maintain a single partner for the rest of our lives. So instead of avoiding temptation as most people do, Ethan simply embraced it. It may not be everyone's cup of tea, but it seems to be working wonders on the couple's marriage. Today, Ethan and Ryan remain happily married with two children and a couple of shared investments.
TOM FORD & RICHARD BUCKLEY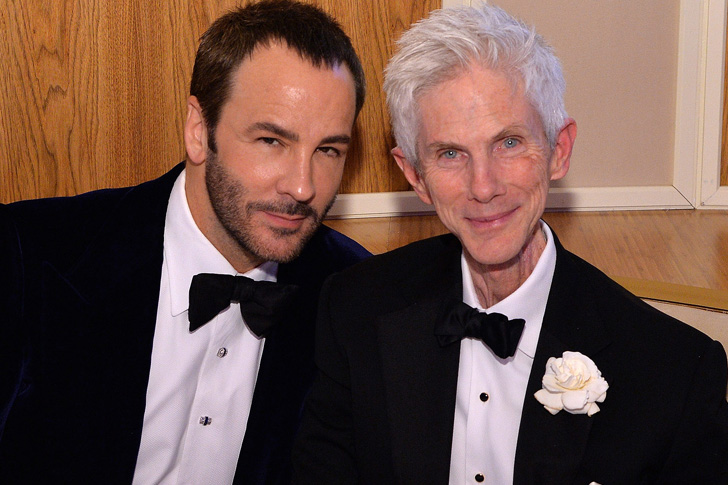 If there's one thing designer Tom Ford and Richard Buckley refuses to believe in, it's monogamy. The 59-year-old designer and the 72-year-old journalist started dating in 1986 and tied the knot in 2014. Since the beginning of their relationship, the couple has kept their relationship open. This is because both Tom and Richard agree with the idea that monogamy is not something humans were ought to do. But whether people agree with the couple or not, we can't deny the fact that their choices as a couple have been very successful so far. Not only have they been together for four decades, but they have also built a lovely family with their 8-year-old son. Today, if they are not busy running their investments in the United States, they are jetting off to their home in Italy, where they like to raise their little family.
OSSIE DAVIS& RUBY DEE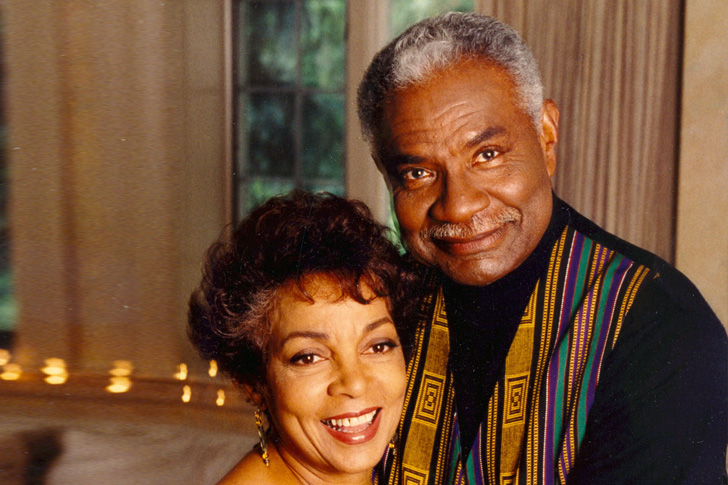 Not a lot of people may be familiar with them today, but Ossie Davis and Ruby Dee were two of the most formidable Black culture figures in the United States. After rising to fame during the height of the civil rights movement, both Ossie and Ruby made it their mission to advocate for civil rights within the Hollywood industry and outside of it. But apart from their causes, Ossie and Ruby also stood out for their progressive approach to marriage. At a time when open marriages were basically taboo, the couple decided to take the forward step of making their union open. Although their practice was widely frowned upon, it didn't stop the pair from speaking openly about it. Today, there are given credit for being one of the first couples in Hollywood to embrace and introduce the concept to a wider audience.
HUGH GRANT & ELIZABETH HURLEY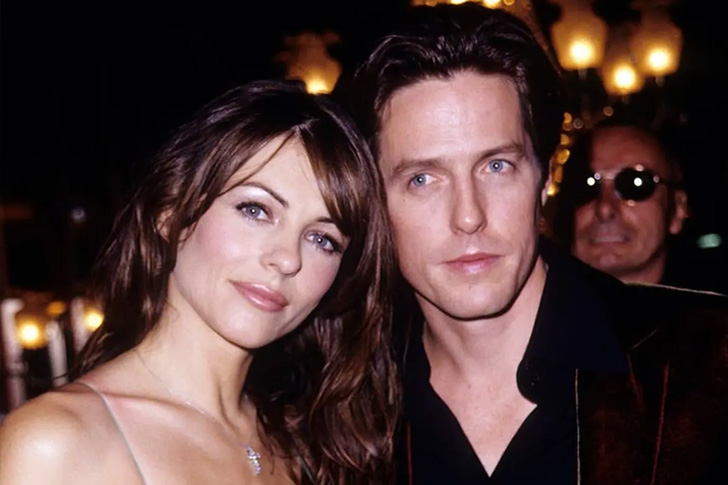 Hugh Grant may have snared some hearts back in the 90s for playing some of the most romantic roles, but his view on marriage is anything but romantic. Apparently, the actor doesn't believe that marriage or any romantic relationship, for that matter, should be limited to a single partner. In other words, he doesn't believe in monogamy. This was made obvious in 1995 when Hugh faced scrutiny for being with another woman while he was Elizabeth Hurley. The incident shocked some fans, but it was Elizabeth's reaction that surprised fans even further. Instead of ending the relationship, Elizabeth simply ignored the whole thing to a certain degree and even accompanied Hugh to his premiere a few months later. The actor later revealed that he was never in favor of monogamy and have always preferred to keep his relationships open. The couple has since split but remains good friends.
COREY FELDMAN & SUSIE SPRAGUE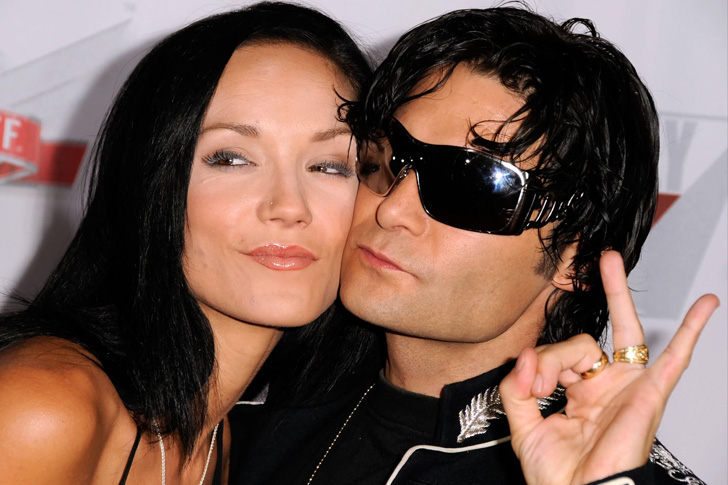 Corey Feldman and Susie Sprague are yet another pair of celebrity couples whose belief in marriage took them down the open marriage route. Corey and Susie first met at a night club in January of 2002 and got married just nine months after. They ultimately spent seven years being married until their split in October 2009. Throughout their marriage, the couple stayed open and welcomed people into their relationship almost often. They even threw parties to meet people who would be willing to get involved with them. This worked for some time, but not for long. The couple's split was said to have been caused by their open marriage arrangement. Again, open marriages do not always give the insurance of a lasting union, and Corey and Susie sadly became an example of that.
CINDY MARGOLIS & GUY STARKMAN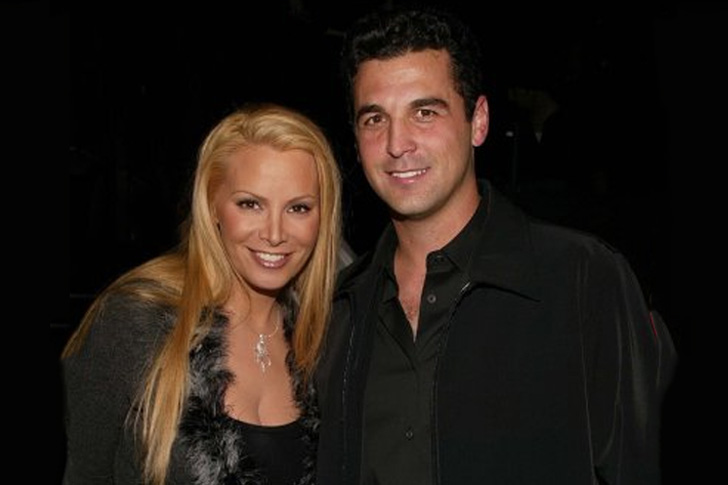 Cindy Margolis is an American model, actress, and spokesperson who rose to fame back in the 1980s. Guy Starkman, on the other hand, is the Chairman and CEO of Jerry's Famous Deli. The two met and tied the knot in 1998 and spent seven years being married to each other. It's been reported that all throughout their marriage, both Cindy and Guy were free to other people. However, this arrangement didn't seem to have lasted long, as they eventually fell out of each other. After having three children together, it became more and more difficult for both of them to keep their open marriage going. After some time, the couple called it quits. Lawyers finalized their legal separation in 2009.
ANDREI KIRILENKO & MARINA LOPATOVA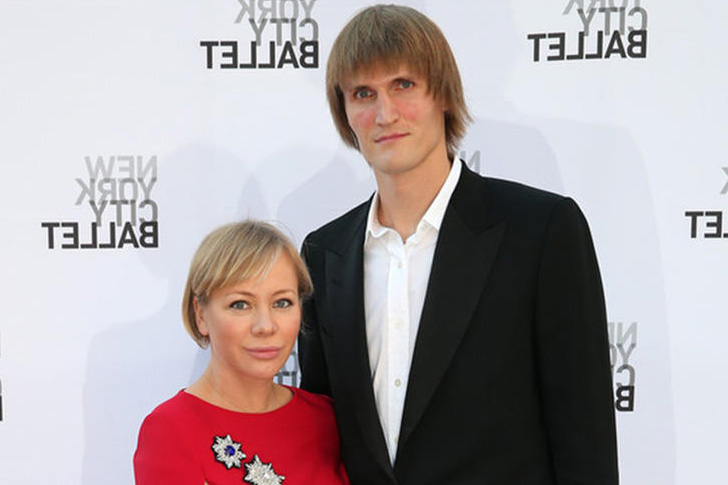 Utah Jazz's Andrei Kirilenko surely built a reputable career as a basketball player and is now one of the most popular players in the sport. However, what many people may not know about the NBA star is that he is in an open relationship with his wife, Russian singer Marina Lopatova. The two got married shortly before Andrei was drafted into the American team and kept their relationship open since. In an interview with Marina, she opened up about the reason behind their unconventional setup. "What's forbidden is always desirable. And athletes, particularly men, are susceptible to all the things they are offered," Marina said. Although the choice was on the table, Marina revealed that Andrei has never acted on it to a certain degree.
GWEN STEFANI & GAVIN ROSSDALE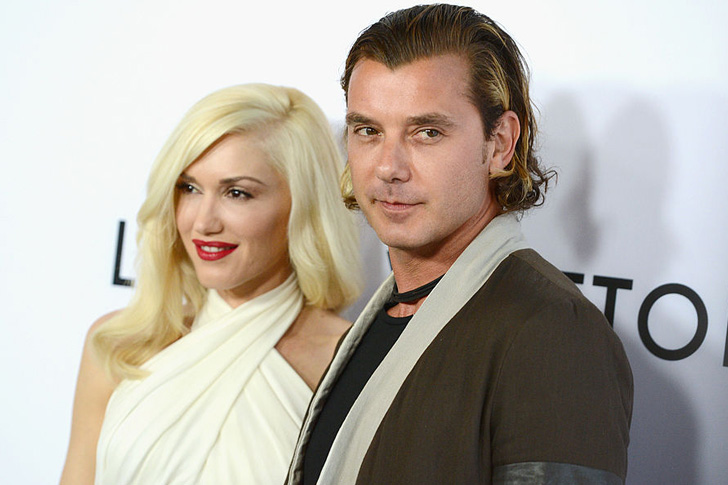 Gwen Stefani and Gavin Rossdale were once one of Hollywood's many power couples. However, behind their seemingly picture-perfect relationship lay an unusual arrangement that later cost them their marriage. The two reportedly adopted the open marriage setup and were free to see other people while they were married. This seemed to have worked better for Gavin, though, as the actor was photographed a number of times with a woman who's not Gwen. It may have worked in the beginning, but after having three children, the arrangement became obsolete. In the end, Gwen gave up on their agreement and decided to call up her lawyers to file for legal separation. Their separation process began in 2014 and officially ended on August 3, 2015.
KATE HUDSON & CHRIS ROBINSON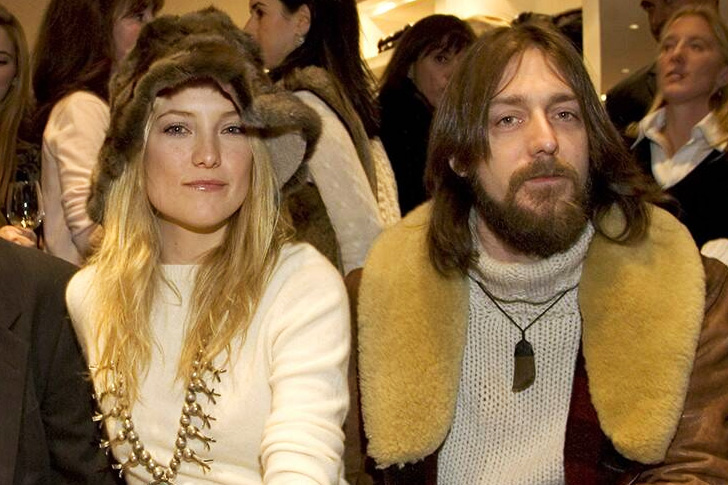 It's no secret that Hollywood comes with several perks. From getting invited to all the elite parties to being surrounded by gorgeous people 24/7, Hollywood is simply filled to the brim with the dreamiest rewards. So it's no wonder that Kate Hudson found it hard to resist. Back in the early 2000s, while married to singer Chris Robinson, Kate opened up to her father about wanting to be with other people in Hollywood. Now, it's unclear whether Kate's idea turned into a reality or not, but we're sure that Kate and Chris later experienced a falling out that led to their separation. Lawyers finalized their separation in 2007. Kate and Chris were also granted joint custody over their son Ryder Rusell Robinson.
DOLLY PARTON & CARL DEAN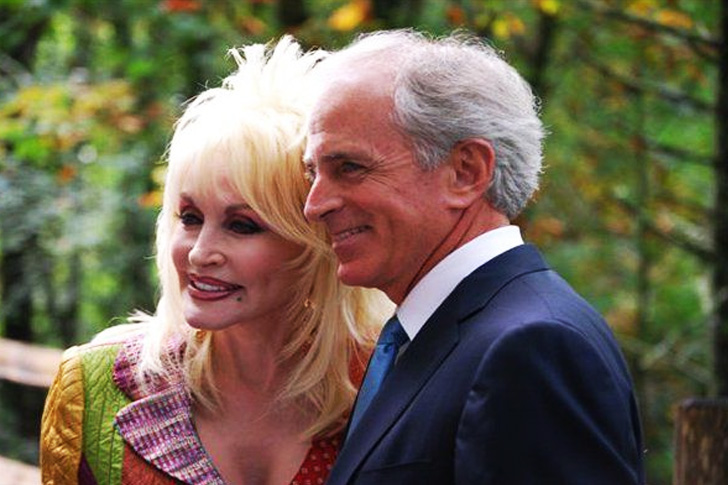 When it comes to Hollywood marriages, Dolly Parton and Carl Dean take home the cake for being one of the industry's longest-running couples. So naturally, it got people wondering. What was it about Dolly and Carl's relationship that made it survive the test of time, especially in a place like Hollywood? And as it turned out, Dolly and Carl were able to make their marriage last by keeping it open. "If we cheat, we don't know it, so if we do cheat, it's very good for both of us," says the singer when asked about why they chose to adopt such unconventional methods in their marriage. Although their arrangement gained a few disapproving looks, it seems to be working out just fine. The couple is now in their 54th year, and they are nowhere near calling a lawyer for a separation.
LEBRON JAMES & SAVANNAH JAMES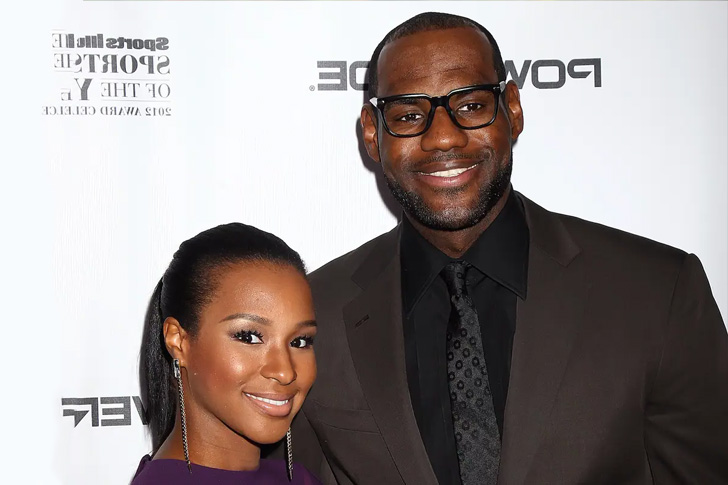 Just like Dolly and Carl, Lebron and Savannah James were also able to find a way to make their marriage survive amidst Lebron's superstar status. Just like Dolly and Carl, the couple seemed to have also taken the open marriage route to make their relationship last. If anything, it seemed to have made their relationship stronger. Today, both Lebron and Savannah are enjoying a very comfortable life of wealth and investments, thanks to Lebron's thriving career. They are also parents to three young kids. Outside of basketball, Lebron busies himself with other endeavors like advocacy campaigns and charity works. He has even spoken with Michelle Obama about several key issues that they could work on together. It's clear that Lebron has a happy and healthy life in general, so we're glad that he and Savannah were able to find an arrangement that works for them.
CHRIS MARTIN &GWYNETH PALTROW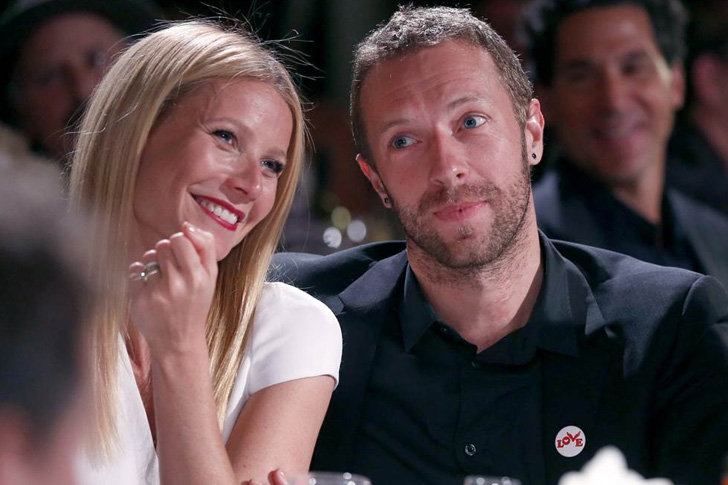 Another former power couple on this list is none other than Chris Martin and Gwyneth Paltrow. The two began dating in 2002 after they met backstage at an event where Chris was performing. A year later, the pair decided to tie the knot in a small intimate wedding at a hotel in California. Their marriage lasted for ten long years, and it was said that the two were also in an open relationship. Reports say that it was Gwyneth's idea to keep their marriage open, but it's unclear whether Chris was one hundred percent on-board with it. Perhaps not, as Gwyneth and Chris ended up calling their lawyers after deciding to split in 2014. The two remain in contact with each other, although it's mostly for co-parenting purposes.
JOSH DUHAMEL & FERGIE

Hollywood actor Josh Duhamel and Black Eyed Peas lead singer Fergie made headlines when they decided to get hitched in 2009. But their union almost didn't make it to the altar after Josh was snapped with another woman just months before their wedding. Luckily for him, Fergie was able to forgive, although we're not sure if she's able to forget. It's unclear, though, whether Fergie's forgiveness was a result of her just having so much love for Josh, or if it was also because she was aware of the affair the whole time. Whatever the reason is, we're just hoping that they would have a long and healthy marriage. So far, things seem to go smoothly for the two. No lawyers are involved yet, so we're holding out hope that they are indeed succeeding in keeping their marriage alive.
ANGELINA JOLIE & BRAD PITT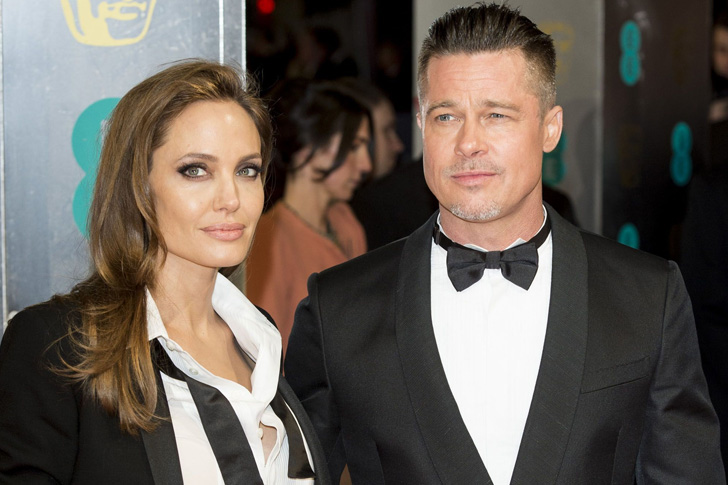 Brad Pitt and Angelina Jolie are easily two of the most good looking people in Hollywood. So when the two decided to link up, it sent the entire Hollywood into a frenzy. But what makes Angelina and Brad's relationship tick? Is it simply love and respect? Or is it also something more unconventional and bold? Well, as it turns out, our favorite Hollywood couple may have driven down the open marriage road. When asked about their approach to marriage and relationship in general, the actress gave this answer, "I doubt that fidelity is absolutely essential for a relationship … It's worse to leave your partner and talk badly about him afterward. Neither Brad nor I have ever claimed that living together means to be chained together. We make sure that we never restrict each other." It's surely not confirmatory, but it does give us an idea of how Brangelina worked. Unfortunately, this arrangement did not work as their separation was finalized by lawyers in 2019.
DAVID BECKHAM & VICTORIA BECKHAM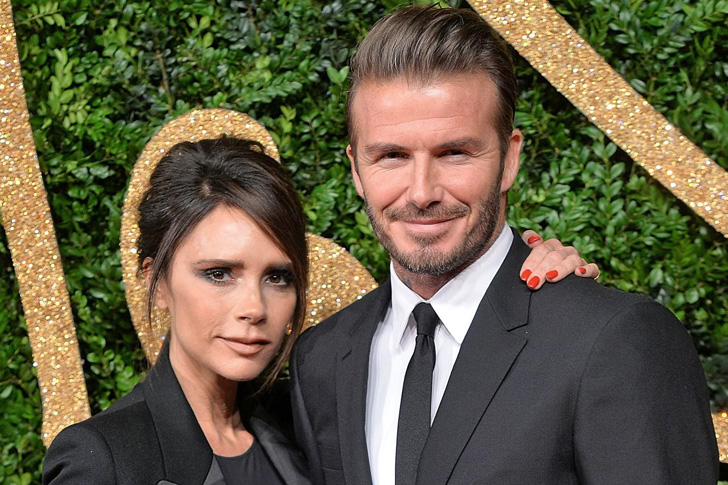 Although David and Victoria Beckham are the ultimate couple goals in Hollywood, it didn't stop people from speculating about the truth behind their glittering perfect image. The pair have been married for nearly 21 years now and have had four children together. For a couple whose marriage is plastered all over Hollywood, that's quite the record. But what is the secret behind David and Victoria's marital success? Is it respect and communication as what most people would want to believe? Or is something less conventional like an open relationship? Back in 2007, David was spotted a couple of times with another lady that's most definitely not his wife. The rumors floated for a while but eventually died down. But then in 2010, the football star was again seen with another lady. Since then, people speculated that Victoria might actually have some knowledge about it. The couple has yet to confirm it. In the meantime, both Posh and Becks are busy raising their kids and expanding several of their business investments.
JULIA LOUIS-DREYFUS & BRAD HALL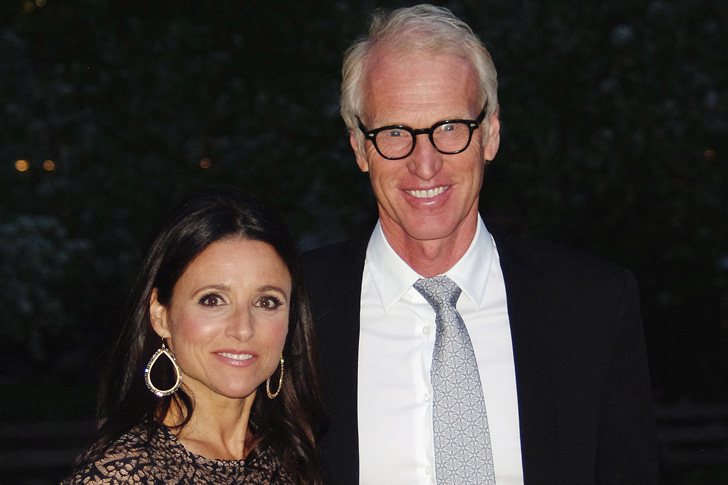 In Hollywood, a marriage spanning 33 years is almost unheard of, but Julia Louis-Dreyfus and Brad Hall made it look so easy. However, despite their seemingly flawless relationship, people have been reluctant to believe their fidelity towards each other. It's been rumored that the couple, like several other celebrity pairs, have adopted the open marriage arrangement. However, both Julia and Brad have yet to confirm (or deny) the rumors. Neither of them had also been caught in the act with another person, but the speculations linger on. But whatever it is that made the couple's relationship last this long surely deserves some credit, whether it be pure love and affection or an open-relationship. We're also hoping that their marriage will see many more years ahead.
LARRY KING & SHAWN SOUTHWICK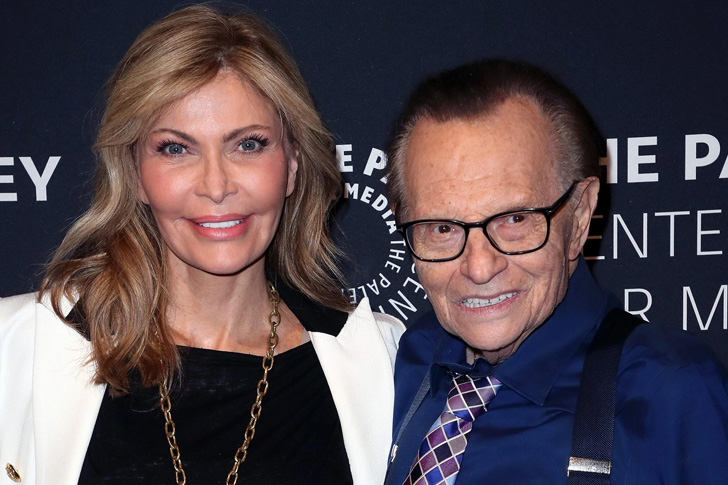 Notorious groom Larry King has had his ups and downs with marriage, but when it came down to his eighth marriage, it seems like the veteran anchor finally found luck. Larry King and Shawn Southwick tied the knot in 1997 and enjoyed a 22-year marriage before lawyers finalized their separation in 2019. It has been Larry's longest marriage, so naturally, the idea of him and Shawn engaging in an open relationship floated around. Larry's ex-wife Julia Alexander also chimed in on the topic by saying that both Larry and Shawn have been in relationships outside of their marriage. The couple has neither confirmed nor denied it, but if it is indeed true, then it will make Larry's 22-year marriage more feasible.
SNOOP DOGG & SHANTE TAYLOR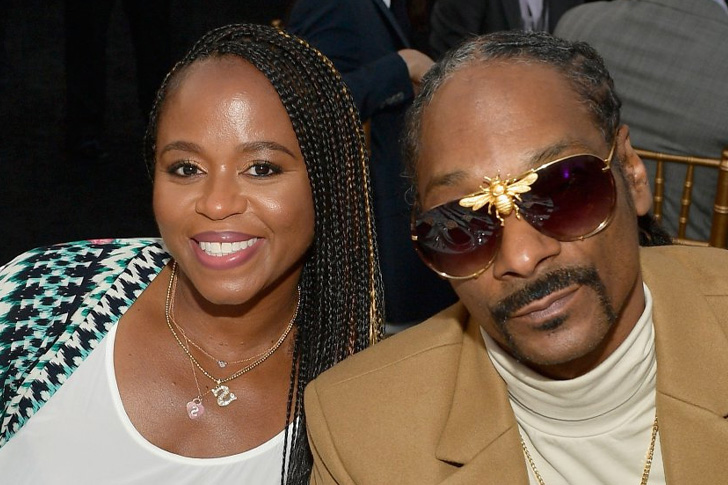 When it came down to finding love, Snoop Dogg didn't look any further and decided to marry his high school sweetheart. Snoop and Shante Taylor have been together for about 20 years now, but their path to a long-lasting marriage wasn't always easy. The two first got married in 1997 after dating for all throughout high school. However, the two decided to call it quits in 2004 for reasons kept away from the public's knowledge. In 2008, Snoop Dogg and Shante Taylor decided to give their relationship one more shot and got married for the second time. But along with their second marriage came a slew of rumors saying that Snoop and Shante are now making their marriage work by letting other people into their relationship. It makes sense, though, considering that Snoop is quite known for his fondness of women. But no matter what, we still give credit to Snoop and Shante for trying their best to make their love last.
MARIA BELLO & CLARE MUNN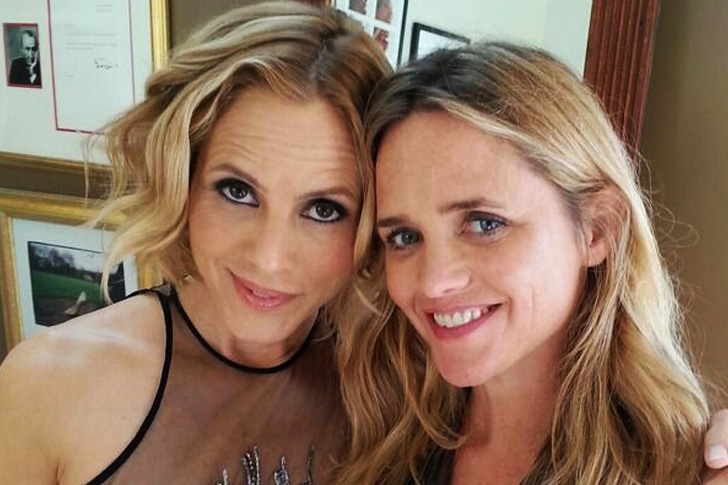 When asked about her perspective about relationships, Hollywood actress Maria Bello wrote, "My feelings about attachment and partnership have always been that they are fluid and evolving." This may have been why, when it came to her then relationship with Clare Munn, Maria decided to keep things open. The actress, whose acting credits include films like Grown Ups and Prisoner, started dating her best friend Clare Munn back in 2013. Since the beginning of their relationship, the couple agreed that their relationship was to be kept for other people. This might have raised some eyebrows at first, but according to Maria, her family has been fully supportive. The arrangement seemed to have worked for both Maria and Clare, but the couple eventually decided to call it quits.
MATTHEW BRODERICK & SARAH JESSICA PARKER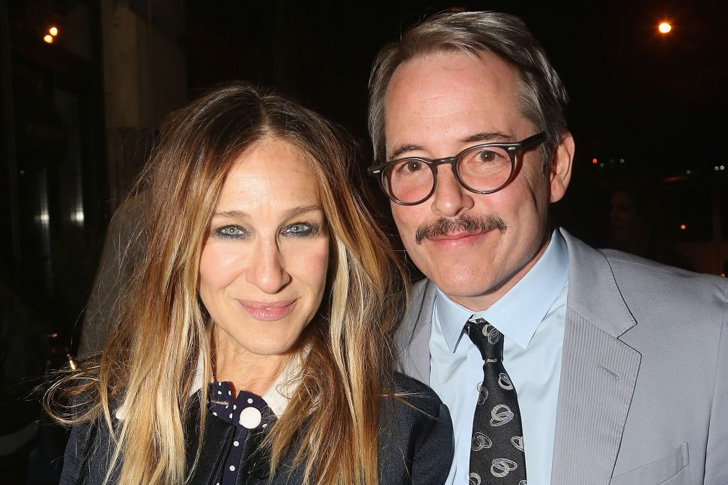 In Hollywood, we mostly see art imitating life. But for Sarah Jessica Parker's marriage, it is life imitating art. The actress has a wide range of acting credits, but it's her role as the free-spirited and open-minded Carrie Bradshaw that left a mark on everyone's mind. And just like her role, Sarah Jessica Parker is also down for some very unconventional methods to maintain her relationship. Good thing, her partner of 23 years, Matthew Broderick, is more than willing to hop on the open-marriage wagon. The couple's relationship may be more private than most, but it's clear that they are living happily with the arrangement that they have agreed on. The two also have two lovely daughters, which they conceived through surrogacy.
MO'NIQUE & SIDNEY HICKS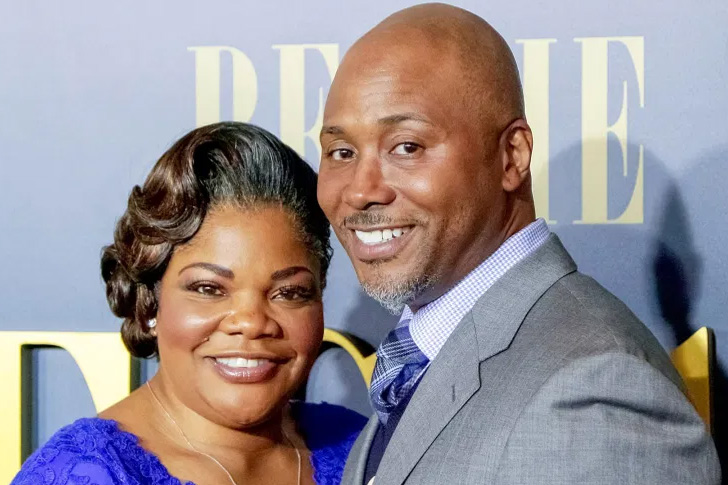 Hollywood comedian Mo'nique has always been an interesting character, both on and off-screen. However, if there's one thing that's most interesting about the actress, it's her marriage with Sidney Hicks. The couple was never shy about their open marriage, and here's why they think it's appropriate. For starters, Mo'nique ties her belief with the culture that she and her husband originated from. For her, having African roots meant that she and Sidney Hicks were free to practice an open marriage since that is what most Africans do. According to her, adopting the Western way of marriage feels a lot like taking ownership of your partner, and that's not how she wanted her marriage to work. So instead of staying monogamous, both she and Sidney agreed to entertain other people outside of their marriage. She also stated that having other people around does not change the degree of love they have for each other and that linking with other people does not mean the end of their relationship.
DAVID BOREANAZ & JAIME BERGMAN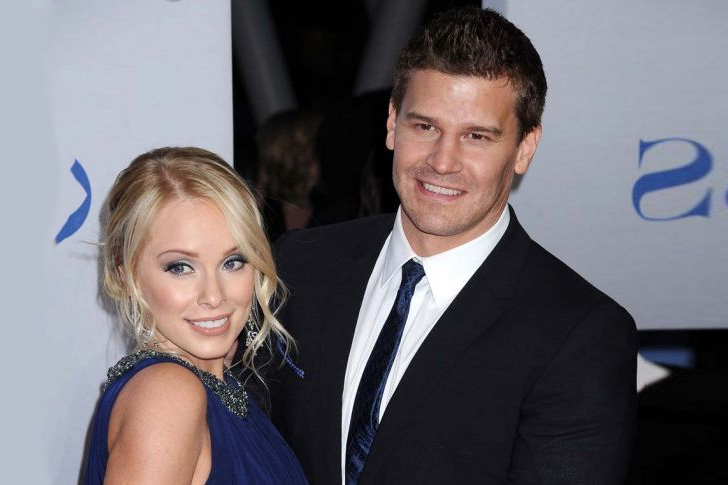 You may remember David Boreanaz for his role as Angel in the hit show Buffy the Vampire Slayer, but you may also remember him as the leading man whose love life was as colorful as his career. David had had two marriages so far, the first being with Ingrid Quinn, which lasted from 1997 to 1999. Two years after his lawyers finalized his separation with Quinn, David married Jamie Bergman. Their marriage, though strong, has been punctuated by some serious issues concerning other women. In 2010, the actor openly admitted to having an affair with Rachel Uchitel, although he was still married to Jamie. His wife did take him back, but talks that the two are in an open-marriage arrangement soon started swirling. But whether it's true or not, it seems to be working out just fine for the couple.
TORI SPELLING & DEAN MCDERMOTT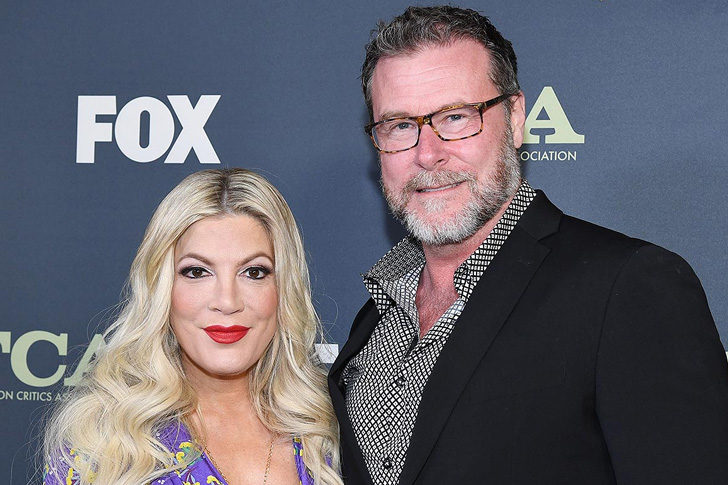 Actress and author Tori Spelling has had her fair share of Hollywood controversies surrounding her marriage with Dean McDermott. For years, their relationship has been haunted by rumors of infidelity and possible break-ups. However, despite the countless challenges that plagued their marriage, Tori and Dean were determined to make their relationship work. Some say that Tori and Dean simply decided to adopt an open marriage arrangement after coming to terms with their rocky past. The whole thing seems to be working out fine as Tori and Dean remain married to this day. It surely takes a lot to save and preserve a marriage, and we cannot give Tori enough credit for standing strong throughout her ordeal. We simply hope that from here on out, her marriage will be smooth sailing.
SHIRLEY MACLAINE & STEVE PARKER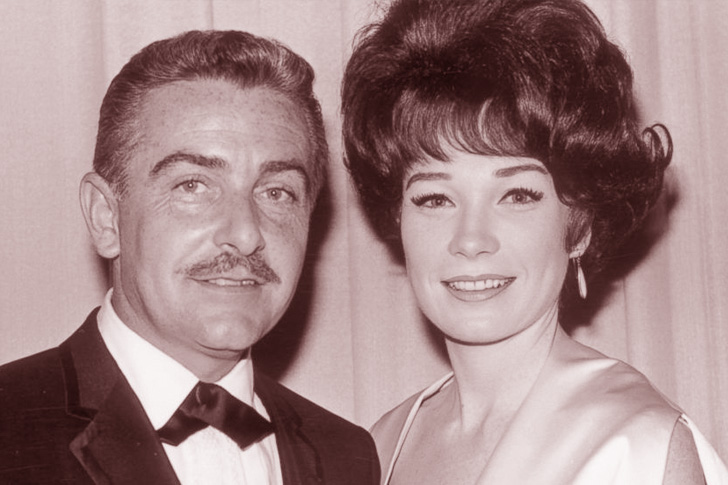 Shirley MacLaine has earned some very impressive acting credits over the years. But what's even more impressive is that she and her former spouse Steve Parker have managed to keep their marriage open for a whopping 28 years. Now that may seem strange and radical to some people, but according to Shirley, "it's the only way to go."
In an interview with People Magazine, the actress expressed that her trick to staying happy with her marriage was to keep everything open and reject the idea of monogamy entirely. She added that if anyone is looking to establish a happy life, they should never do it alone, but don't get tied down to anyone either. Because of that, Shirley and Steve's union drew so much attention from traditional eyes. But since they were able to keep their marriage for 28 years, we say her strategy was a success.
ROBERT CRUMB & ALINE KOMINSKY-CRUMB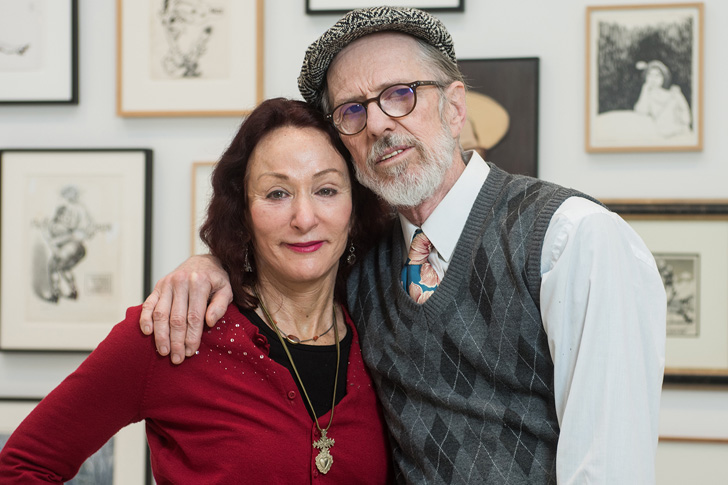 For a lot of us, a 47-year marriage in the entertainment industry is more like a myth than a reality. But it doesn't get any more real for American cartoonist Robert Crumb and his wife of 47 years, Aline Kominsky-Crumb. Thanks to their unconventional marriage methods, they were able to ride the tumultuous waves of marriage in Hollywood. In an interview with The Guardian, Robert admitted to having an open-marriage arrangement with his wife, Aline. According to Robert, much of his personal and collaborative works with Aline were inspired by the many tribulations and victories they had as a couple. Some of which include their relationships with people beyond the boundaries of their marriage. Robert and Aline can definitely boast a lot of things in their life, from having successful careers to incredibly handsome credit scores, and of course, a very unconventional yet successful marriage.
You've Reached The End