For most people, faithfulness and fidelity within marriage are non-debatable.  However, some Hollywood celebrities are looking to push their boundaries. While the industry is known for its liberal and progressive practices, some celebrity practices still manage to surprise many of us, especially when it comes to something as sacred and ancient as marriage. Many of us don't know it, but some of our favorite celebrity couples aren't exactly monogamous when it comes to their relationships. Many of them do actually entertain the idea of an open marriage and openly engage in romantic relationships outside of their union. For this not to be considered cheating, both individuals within the marriage must agree to share their partners with other people. It may sound strange to a certain degree, but several couples have been practicing it for years, not just in Hollywood or America, but all over the world. There's also the reason why people do it. It's different for each couple, of course, but maybe Hollywood's reputation for having short marriages factor into this new wave of open marriages. So if you're interested to know which celebrity couples have chosen to keep their marriage open, then keep reading.
JUDE LAW & SADIE FROST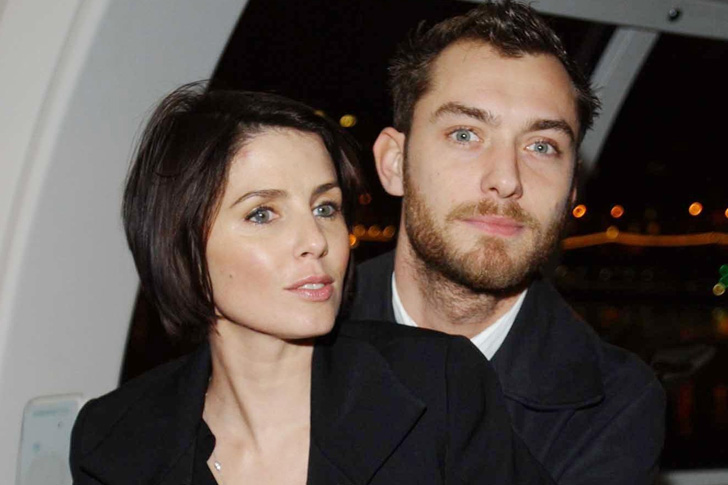 Serial ladies' man Jude Law has had his fair share of relationship spotlight over the years and has now found his way around it. Throughout the years, the actor has received quite the criticism for how he has handled his relationship with Sadie Frost, who he first married in 1997. The couple briefly split after Jude strayed and had a relationship with Alfie co-star Sienna Miller. Sienna and Jude's relationship did not last very long, and before anyone knew it, he's back with Sadie. It was shocking to some, considering their rocky past, but the couple was determined to make things work this time around. Talks of the two having an open-relationship took off quickly, and many backed it up by citing Jude's constant friendliness towards other women. But despite adopting a more unconventional approach, their relationship still ended with a split. Lawyers finalized their separation in 2003.
MILA KUNIS & ASHTON KUTCHER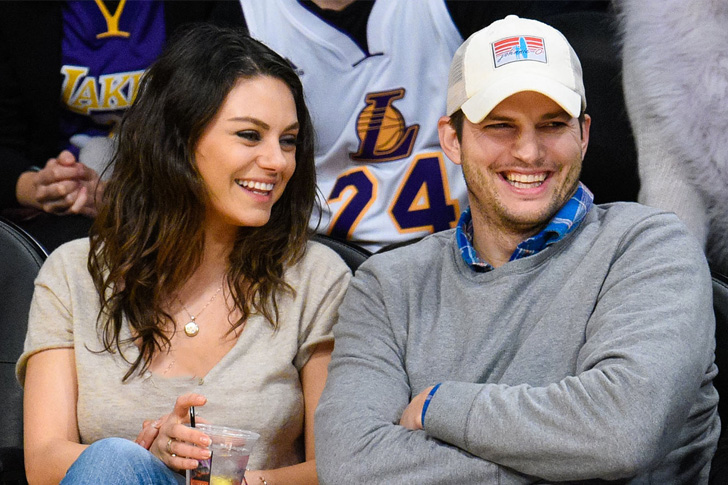 A couple of years ago, Mila Kunis and Ashton Kutcher shocked fans all over the world when they announced their relationship. From then on out, they became everyone's "couple goals." However, Mila and Ashton's relationship is not entirely what everyone thinks it is. The two are very much in love and don't get us wrong, but they have also agreed to have their relationship open for other people, even their exes, to participate. Now, most people would not find it goal-worthy, but seeing that Ashton and Mila are still happily married, then we're guessing they're doing something right. They have even managed to expand their family with two children and their investments with a couple of new businesses and real estate.
DEMI MOORE & BRUCE WILLIS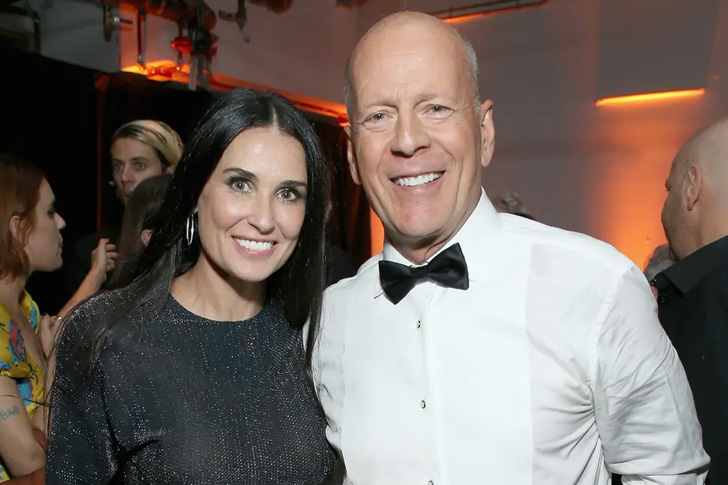 Demi Moore and Bruce Willis have been confusing people for ages, not because they're weird individuals, but because they have been so successful in keeping their relationship intact before and after getting separated. And their open approach to relationships might be worthy of the credit. The couple admitted to having an open marriage after Demi was photographed leaving a building with a man that's not her husband back in the 90s. People were confused then, but Demi explained that she and (former) husband Bruce were both free and consenting adults whose love and adoration for each other do not limit their marriage to only the two of them. Because of this, the couple was able to maintain a harmonious relationship despite separating a few years back. Today, the couple co-parent their children and still hang out every once in a while.
ZAC EFRON & VANESSA HUDGENS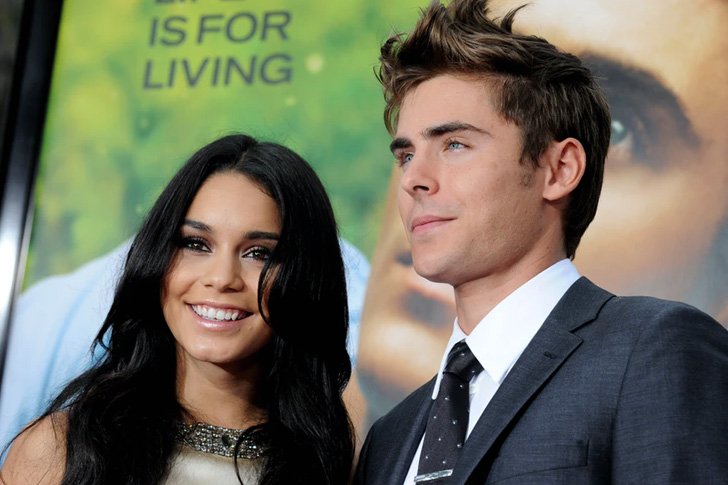 It's safe to say that Zac Efron and Vanessa Hudgens were once every child and teenager's favorite Disney couple. After meeting and falling in love on the set of their movie High School Musical, Zac and Vanessa became the poster couple for a wholesome relationship. However, their off-screen relationship was nothing like what we saw from them on-screen. In real life, the two engaged in an open relationship after Zac made it clear that he would not settle down until he was 40. It worked to a certain degree, but not for long. Apparently, Vanessa would often find herself jealous of the other girls around Zac and decided to simply walk away from the relationship. Some say it was a great effort, but then again, it's not for everyone.
ROBIN THICKE & PAULA PATTON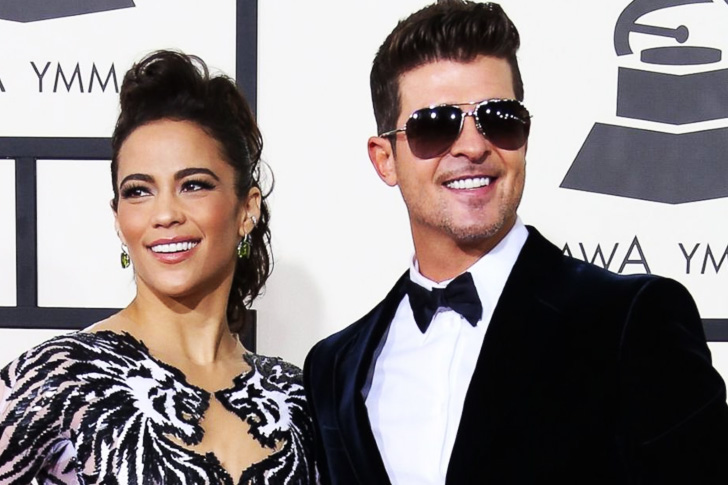 Robin Thicke and Paula Patton's marriage have seen its ups and downs over the years. But before calling it quits in 2014, they tried to salvage their marriage by keeping it open on both ends. It's not clear who suggested they keep their union that way, but to some degree, it helped them navigate through their personal preferences. Many say that it was a good way to maintain their marriage since Robin has always been drawn to several women. In fact, a certain socialite opened up about her experience with the couple back in 2013. In an interview with IB Times, the socialite said that she and Robin spent a flirty night out together and got in a car with Paula afterward. Earlier that night, the singer told her that his wife was totally "chill" with it. And maybe she was, for some time. However, their 21-year relationship came to a screeching stop in 2014 after Paula decided that she could no longer tolerate the arrangements of their marriage. It was surely a bold step, and we give Paula some credit for being strong.
RACHAEL RAY & JOHN CUSIMANO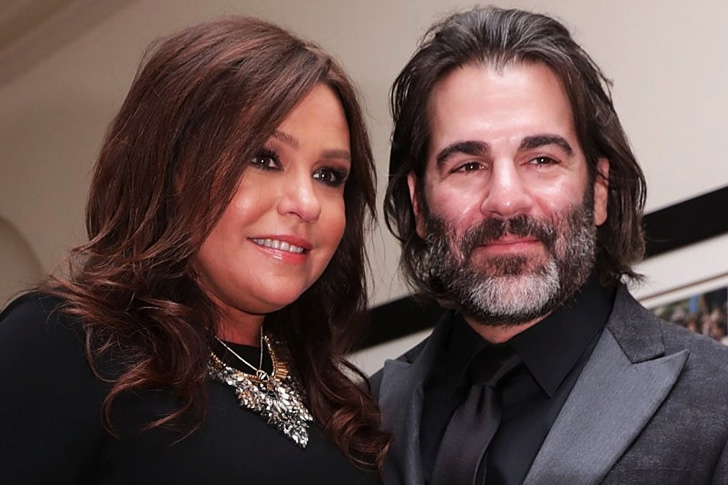 Another unsuspecting couple on our list is Lifestyle Network's Rachael Ray and singer John Cusimano. The two tied the knot in a small but lavish wedding in Tuscany back in 2005. Since then, both Rachael and John have constantly expressed how happy their married life is. However, rumors of their open marriage began to float after John was spotted around certain night clubs in New York in 2013. The truth about their marriage arrangement was never revealed, but reports claim that Rachael is very much aware of John's activities and that she is fine with it. Despite the rumors and the assumptions, the couple continues to flaunt their relationship but constantly updating their social media handles with contents of them and their home life. John even appeared several times on Rachael's show and has expressed his love and support for her on numerous occasions. Today, the couple remains focused on their private lives and their business investments and ventures.
MEGAN FOX & BRIAN AUSTIN GREEN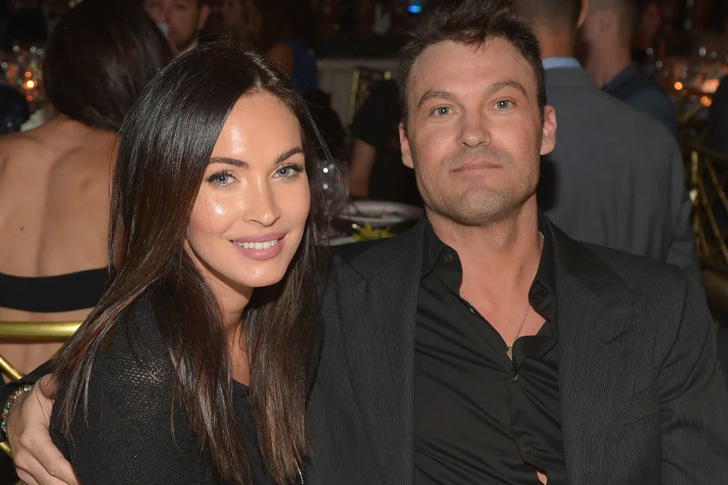 There is no denying that Megan Fox and Brian Austin Green was once one of Hollywood's hottest couples. But admired as their relationship was, it got people wondering how two extremely good looking people, with several admirers at their feet, avoid the many temptations of Hollywood? Well, the answer is, they don't. Yes, you read that right, Megan and Austin made their marriage work by simply giving into temptation. Before their split, it has been reported that Megan and Brian made the decision to keep their relationship open. However, it's also been reported that the deal was mostly for Megan. But apart from their interesting arrangement, the rest of their marriage remained normal. The two of them split the bill; they communicated openly, shared their investments, and took turns taking their kids to school.
LUDACRIS & EUDOXIE MBOUGUIENGUE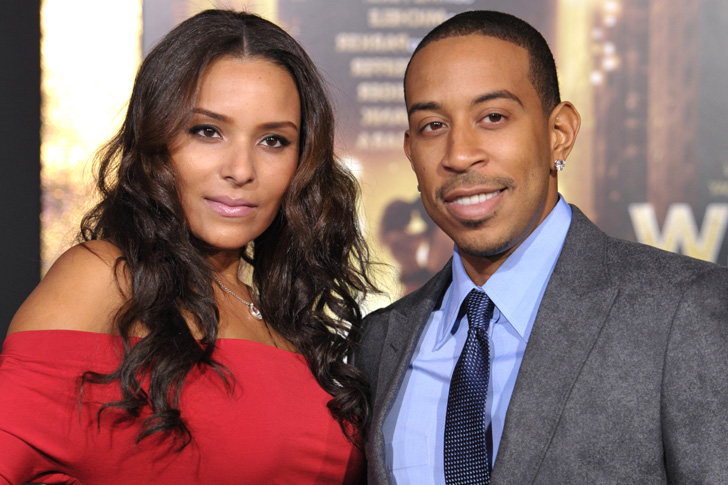 Unlike other celebrity couples on this list, Ludacris's case is less about opening his marriage and more about his wife accepting his affairs outside of their relationship. After dating for five years, rapper Ludacris and Eudoxie Mbouguiengue decided to get hitched in 2014. However, just a year prior to their wedding, the rapper made a shocking confession that almost compromised his future with Eudoxie. He confessed that while he and Eudoxie were together, he was keeping in touch with his ex-girlfriend Tamika Fuller and got her pregnant. It was definitely a hard piece of information to take in, but Eudoxie made the decision to put Ludacris's issue aside and push through with their wedding. Now, the couple has a son, a couple of investments, and a thriving family life.
JUSTIN TIMBERLAKE & JESSICA BIEL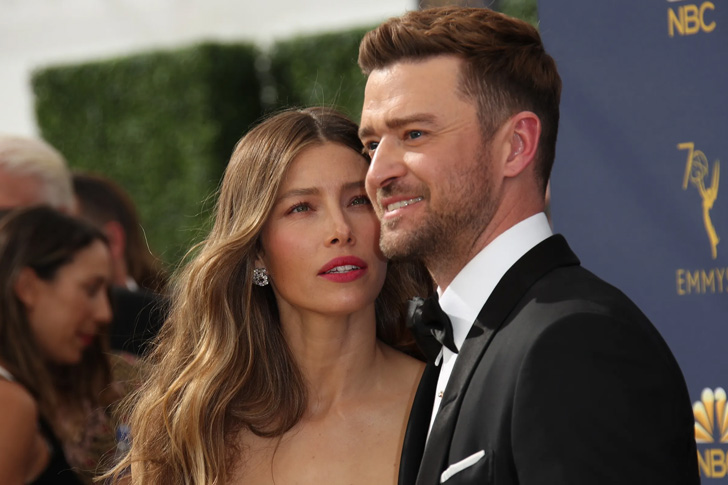 Jessica Biel and Justin Timberlake may be one of Hollywood's model couple, but they too have their secrets. Before Jessica and Justin settled down with each other, it's been reported that the two of them opened up their relationship, and it seemed to have worked out just fine. The couple tied the knot in Italy back in 2012 and has been happily married since. They even have two sons together, 5-year-old Silas and another child born in September of 2020. Outside of their thriving careers, Jessica and Justin are involved in some investment ventures and charitable works.  No news whether the couple chose to maintain their open arrangement, but we're pretty sure they're a happy couple. We sure hope they live a healthy and long marriage!
PINK & CAREY HART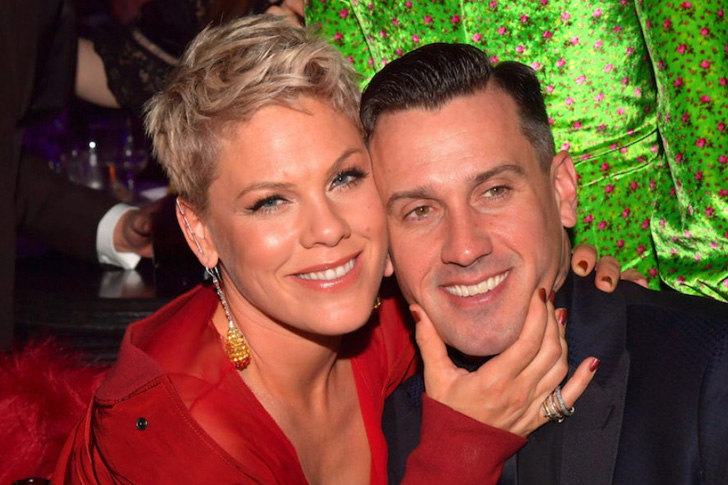 When it comes to love and relationship, Pink and Carey Hart are used to doing things unconventionally. Unlike most married couples, it wasn't Carey who got down on one knee to ask for marriage. Instead, it was Pink who popped the question to Carey during his motocross race in 2005. The singer held up a cardboard sign with the words "Will You Marry Me?" written on it while Carey was about to pass her way. The racer eventually noticed the sign and quickly veered off track to accept the proposal. A year later, they set off to Costa Rica to tie the knot. However, just two years after getting married, the couple briefly separated after reports that Pink was unable to tolerate their open marriage arrangement. Fortunately, the couple saved their marriage through counseling and therapy. Whoever said a therapist isn't a good investment?