It's undeniable that most of us hope to win in the lottery, especially when we see someone in the news who has won the jackpot. Some of us tried to have our luck, guessing those special numbers that could one day win us a significant amount of fortune. You have probably been asked before, "What would you do with the money if you win the lottery?", it's certainly a pretty huge amount of money, which makes it all the more confusing to really pinpoint what to use it for. There are endless possibilities and options to choose from. You can buy a simple house, a mansion, a car, go on expensive vacations—the whole shebang.
You can also put up a business investment, create something you have always wanted, or set it aside and allow your money to grow in the bank. The sky is the limit! However, where it is good, there is also bound to be some bad. Not every lottery winner got a happy ending. Here are some examples of what life was like after the jackpot.
Evelyn Adams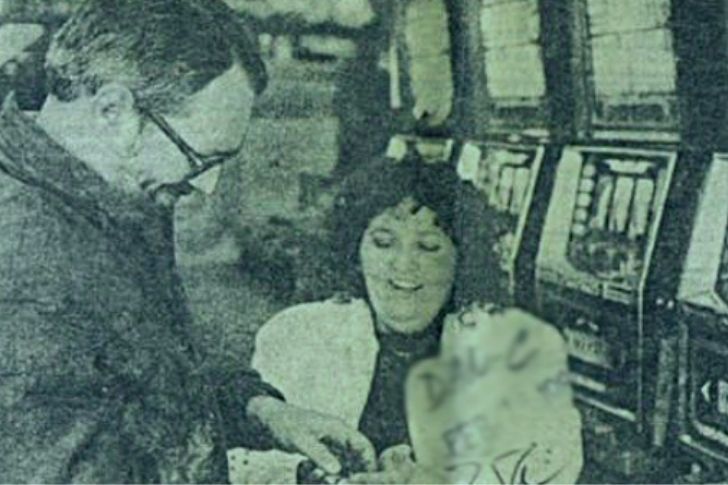 Evelyn Adams from New Jersey is one lucky duck! It is hard enough to win the lottery once, but she managed to do it twice in a row. No, she did not have a lucky rabbit's foot nor did she keep a four-leaf clover. She won in 1985 and then again in 1986. Her total winnings? $5.4 million! It's certainly a lot of money and most people would immediately think about investing it. Perhaps pay off a debt, like their student loans, so they can be financially freer. In Evelyn's case, however, she ended up gambling everything away in Atlantic City. Her loss is the city's gain, so there is at least one winner in this story. We do hope she didn't end up bankrupt after it, though!
Merle and Patricia Butler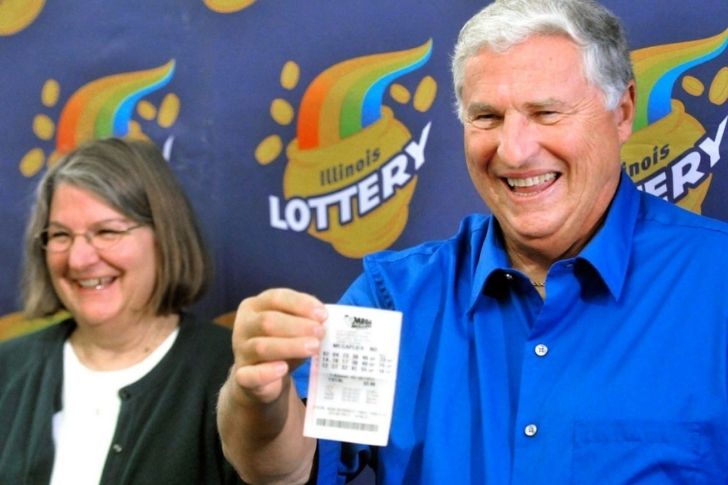 This couple from Red Bud, Illinois, are both lucky in terms of winning lotteries and being good at making decisions. They were one of the winners of the Mega Millions Jackpot back in 2012, which was worth $656 million. They won the part of the jackpot with just a $3 quick-pick ticket! Imagine that? You get millions in exchange for your $3 what a deal! Merle was the one to discover that they had won and when he told his wife, she didn't believe him at first.
Their total winnings amounted to $157.8 million from the grand prize pool. With that huge sum of money, Merle and Patricia decided to hire financial advisors to help them manage their fortune properly.
Denise and Paul Hardware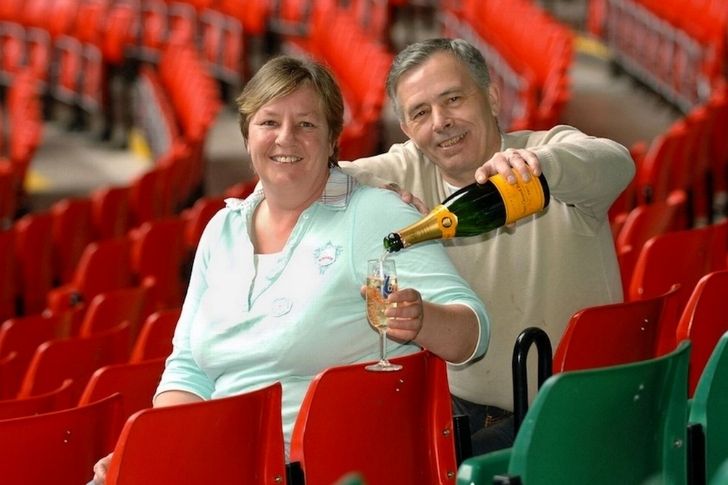 The 51-year-old chef from Cardiff just found out that he was going to get laid off from his job when they decided to get lottery tickets. It might have been a last-ditch effort to save their finances and not resort to taking out huge loans. Fortunately for the husband and wife, they placed their hope on the right numbers. They became millionaires overnight! The first thing they did was quit their jobs and went on a Mediterranean cruise. This is a well-deserved rest, after all the stress they have been through. They also bought their dream home and replaced their son's car. The couple even bought properties for him and their other relatives! With the money, they sent their son Matthew to finish school at Oxford Brookes University.
Vivian Nicholson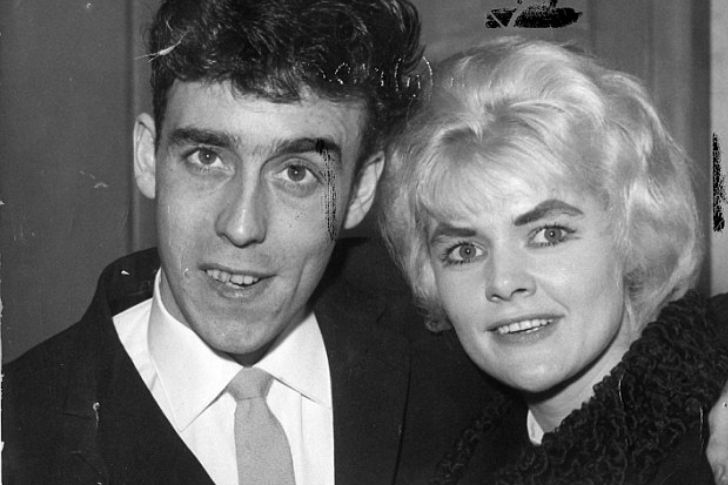 Prior to winning, Vivian and Keith Nicholson only earned about 9 pounds, about $250 today, a week between the two of them. But after correctly guessing the outcome of eight different footballs matches, they were able to win a whopping £150,000, which is about $4.5 million today. What happened next was a short glimpse of happiness and luxury, followed by a lifetime of misery. They bought a house in an upscale community and lived a lavish lifestyle. The couple bought numerous indulgences, such as designer clothes and cars. They gave away money to friends who were down on their luck like it was nothing. Unfortunately, Keith passed away in car crash. Vivian went on to marry again, but ended up bankrupt due to lack of money management.
George and Beryl Keates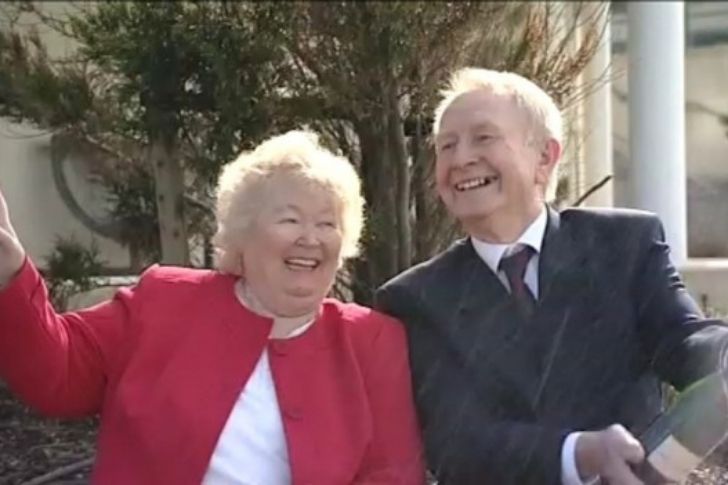 With the tenth ticket he bought, George Keates certainly did not expect he would win a £3.5m lottery jackpot. At the age of 77 with four sons, nine grandchildren, and a great-granddaughter, George only decided to buy a lottery ticket due to the £7 million rollover. What could he possibly lose, right? With the prize money, the entire family flew first class all the way to Perth, Australia to visit a friend of theirs. They also made plans to purchase a new Toyota Avensis car, and a bungalow. After this stroke of luck, the great-grandfather continued to play the lottery. Despite the newfound wealth, they don't plan on contacting a moving company to relocate away from Southport, where they have lived their whole lives.
Janite Lee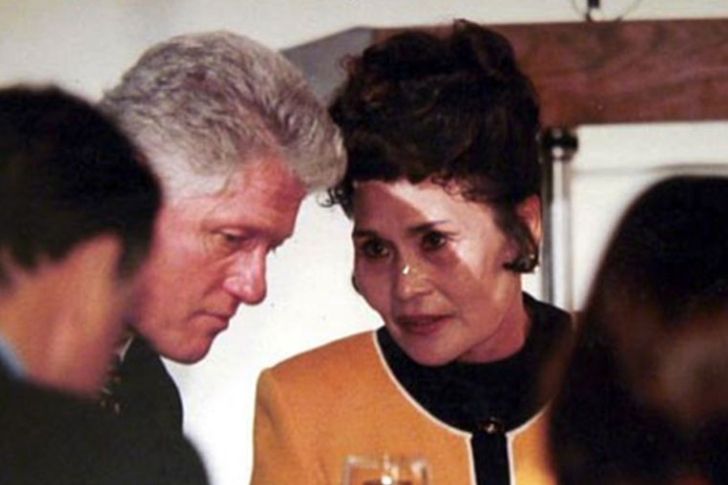 The 1993 Illinois lottery was worth $18 million and you'd expect its winner to spend it all on themselves and their family. While this is true for Janite Lee, a South Korean immigrant working in a local wig shop, she chose to donate to charity. After she moved with her family to a community in St. Louise where other millionaires lived, she spent most of her $620,000 a year on charity. Her philanthropic efforts included a generous donation to the Washington University's School of law, and several hundred thousand to presidential political campaigns. She had dinner with Al Gore and Bill Clinton, and was honored with a plaque in a Washington University School of Law reading room. Unfortunately, she didn't practice money management, and eventually ended up in debt.
Charlie Lagarde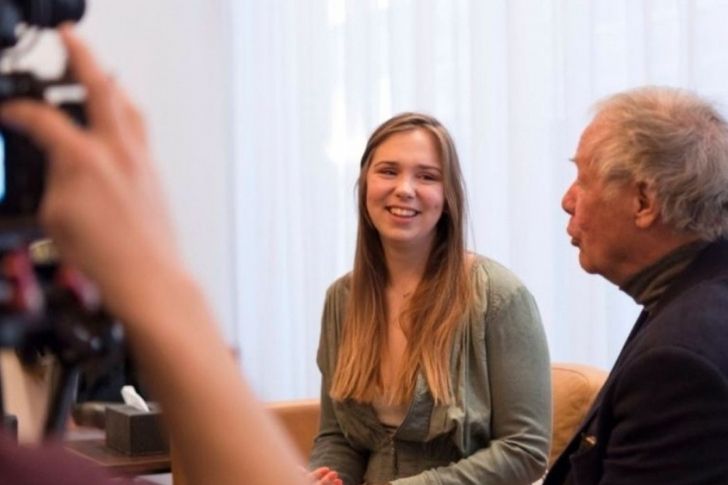 A teen from the province of Quebec bought a bottle of champagne along with a $4 scratch ticket to celebrate her entry into adulthood. Little did she know that she just bought the winning ticket for the Gagnant à vie. For her win, Charlie Lagarde got to decide whether to receive C$1,000 per week or receive the C$1 million lump sum in one go. Despite being one of the youngest winners, she opted for the C$1,000 per week after consulting with a financial advisor. This is because the weekly option was not taxed. She went on to invest the money toward her education, as well as traveling.  Charlie wanted to study Photography and in the future, perhaps work for National Geographic.
Denise Rossi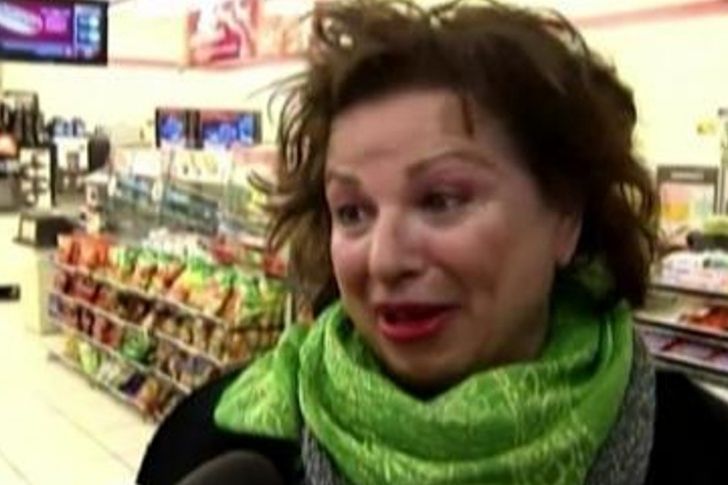 December 17, 1996 marks the day Denise Rossi's life turned around. Together with five other co-workers, they gathered enough resources to bet on the lottery. Luck was on their side that day for they ended up winning the jackpot worth $6.6 million. After dividing the multi-million dollar prize by six, they each got a total of $1.3 million dollars! 11 days after though, Denise Rossi reportedly called up her lawyer to legally separate from her husband of 25 years, and disclosed her winnings from the lottery. A few years later, her husband found out about it and had her investigated. The two of them went to court and in a plot twist, the judge decided to give all of Denise's lottery winnings to her ex-husband.
Dean Allen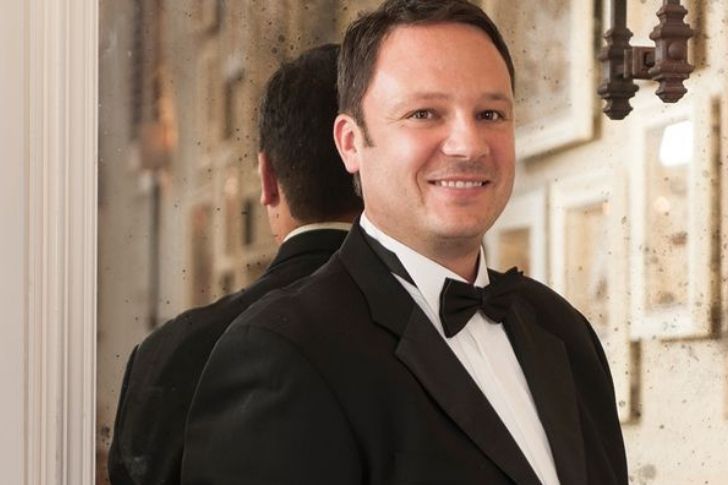 It was a normal August day for the then 26-year-old Dean Allen when he won the jackpot prize in the lottery, putting nearly £14 million straight to his bank account. He immediately traded his Ford Fiesta for a Porsche and put in a great deal of investment money into luxury cars, something he had been so passionate about. From a Ferrari 550 to a Porsche GT3, Audi RS4, Range Roger Evoque and a Bentley GT Speed, he went all out. He also took his wife on many luxurious holidays without worrying about the costs. Aside from all the lavish spending, Allen and his family never forgot to give back. They made donations toward the Princess Alexandra Hospital, the London Chest Hospital, and the Little Haven Hospice.
Niki Otterburn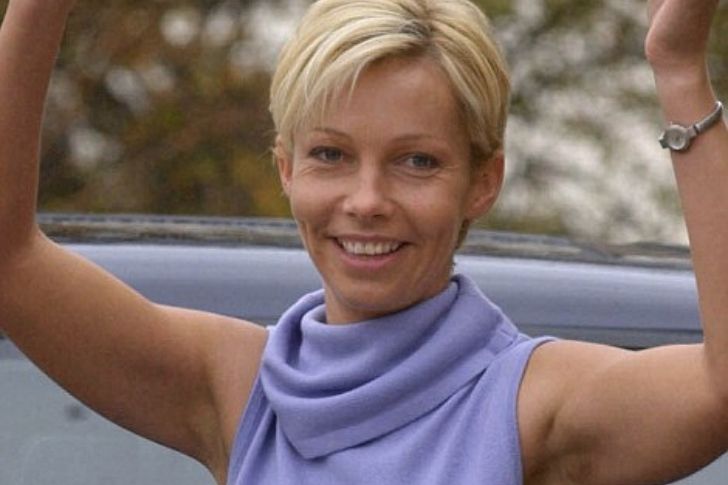 Niki Otterburn was your average fitness coach, until her fate turned for the best. Think of it as the stars conspiring, giving her the exact combination needed to win the lottery. With that, she was roughly £2 million richer. Thanks to this, Niki was able to revive her love for horse-riding. Her investments included a small holding close to Thirsk that comes with seven acres of land. This is where she built a stable and ménage for her four horses. She now spends most of her days riding her horses, not only as a pastime but also to prep for competitions. She also donates money to aspiring riders at her own riding school. How cool is that? Niki certainly had everything planned well!
Thea and Paul Bristow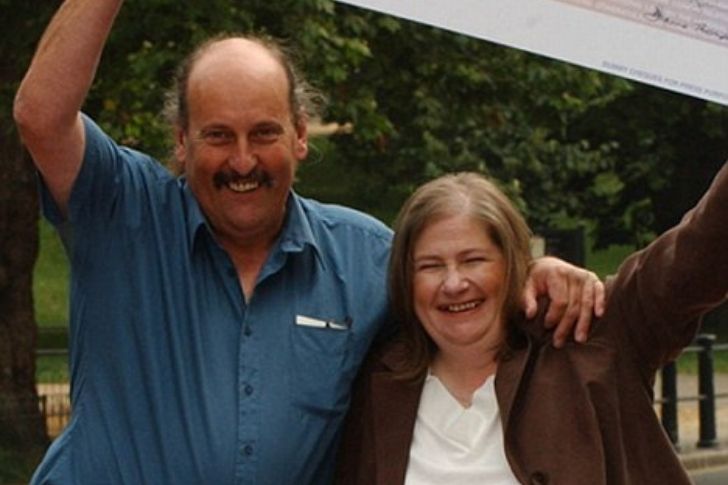 Thea and Paul Bristow, hailed as the most generous lottery winners in Britain, surely deserve the credit they were given. Although the couple has been donating to their local scout troops and an eco-conservation program, the couple's biggest feat was when they rescued Torquay United from closing its doors. The club had been in the football league for 80 years but was dismissed to the Football Conference by the end of the 2006/2007 season. That's when the couple stepped in and saved the day for football enthusiasts. With the club in great financial distress, the Bristows together with other financial backers took over the club in 2007. By the end of the 2008/2009 season, Torquay managed to make it back to the Football League.
Luke Pittard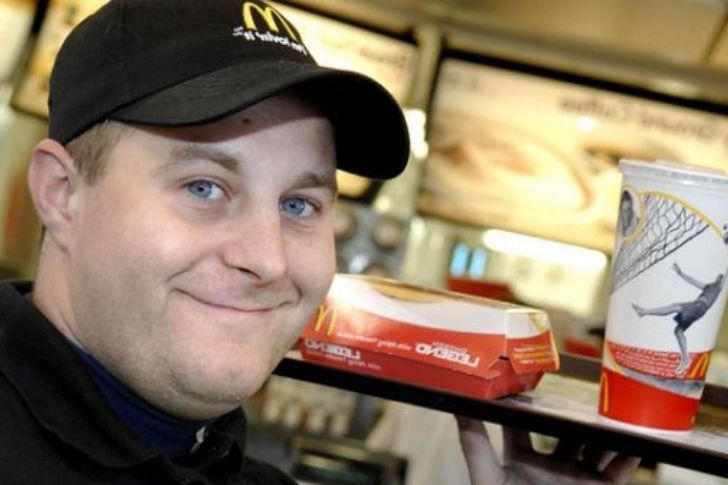 This is the story of a McDonald's crew becoming a millionaire, only to end up where he started.  Luke Pittard had been nicknamed by his workmates McMillion, after hitting the lottery jackpot. However, he ended up returning to his job at McDonald's after a few years. Not because he went bankrupt, but because he was bored with the rich lifestyle.
After the instant rise in digits on his bank account, Luke Pittard had gone on to purchase luxuries he wasn't able to enjoy before. He started with a $52,000 wedding at Cardiff Hilton Hotel and a $404,000 4-bedroom home, which houses a trampoline for his daughter, Chloe! He treated his extended family, too— from paying off his nan's mortgage to buying his cousin a Rolex.
Michael Carroll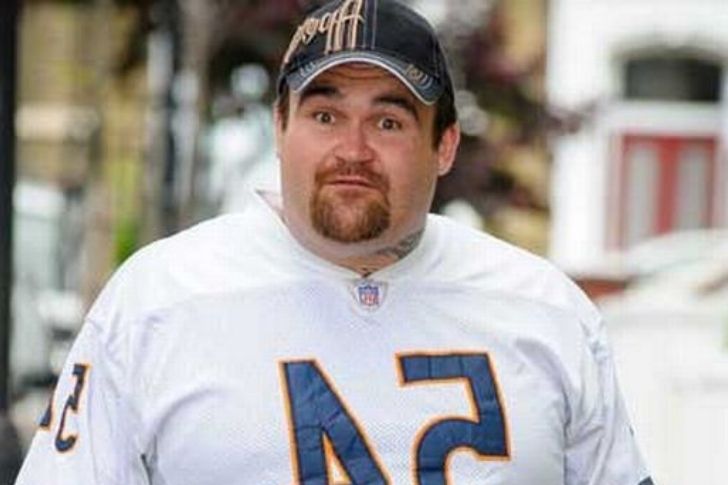 A £9.7m National Lottery jackpot winner back in 2002 became a coalman working seven days a week in Scotland not too long after. Michael Carrols was a 36-year-old binman who won the lottery jackpot with a ticket worth only £1. After giving a million each to his mother, his aunt, his ex-wife and her mum, he squandered the rest living the high life. He spent the winnings on a lavish lifestyle and even had a record of 30 court appearances, which earned him the nickname 'King of Chavs'. With the help of a financial advisor Carroll set-up an investment bond worth £3.9 million that generated a monthly income, but by 2003 the bond was claimed and Carroll had to live off of it.
William Post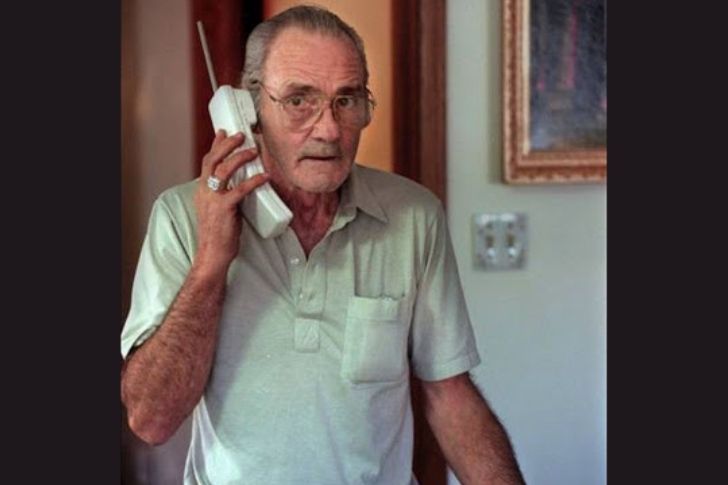 William Post was considered an unlucky man. He was orphaned at a young age and led a nomadic lifestyle during his early adulthood. The day he won the lottery he only had $2.46 in his bank account and had been surviving on disability payments. During the 1988 Pennsylvania lottery, Post won a total of $16.2 million. However, he burned through this amount within just three months and ended up $500,000 in debt. It wasn't completely his fault, however. Post fell victim to crime, tragedy, and poor money management. He was swindled by his landlady, purchased an already used car lot, restaurant, and a plane.  His very own brother hired a hitman on him and was arrested for doing so.
Jack Whittaker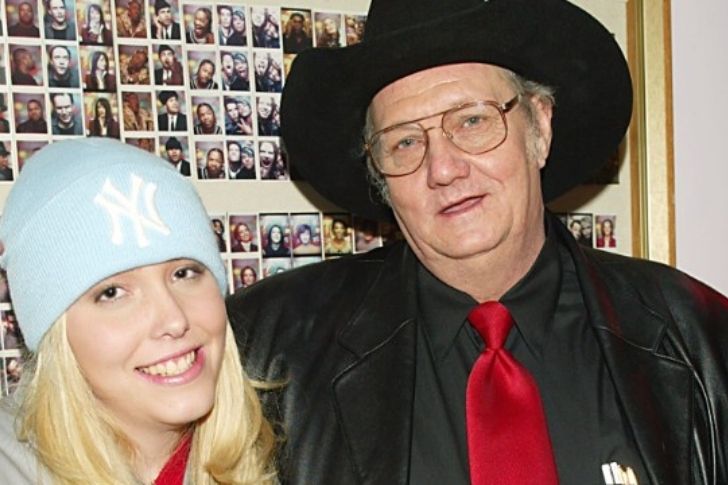 Andrew Jackson Whittaker was the winner of the Powerball multi-state lottery in 2002, for which he received the jackpot of US$314.9 million. He owned the largest single winning ticket in American lottery history. Prior to winning, Whittaker was already a millionaire and he had been the president of Diversified Enterprise Construction in West Virginia for 12 years.
All was well until his streak of misfortune began. Less than a year after winning, his car was broken into by thieves who stole $545,000 in cash. In 2004, his granddaughter, Brandi Bragg, passed away tragically. Then in 2016, his home was engulfed in fire and was deemed a total loss. Whittaker had said that the residence was not covered by an insurance policy.
Alex Toth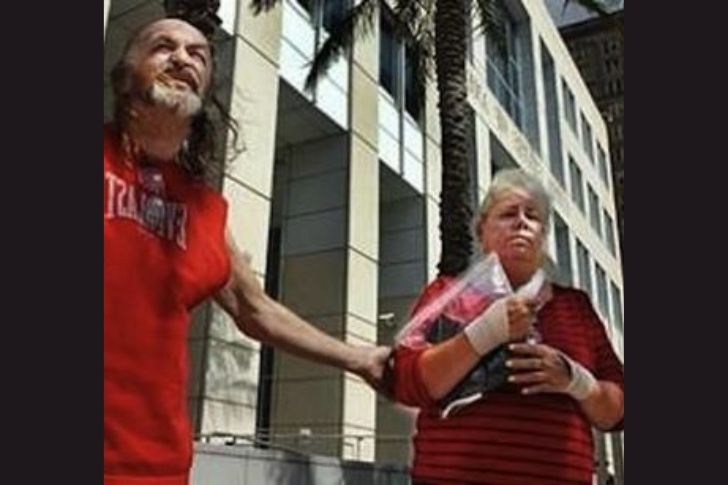 Prior to winning $13 million from the lottery in 1990, the Toths had been subsisting on canned soup, beans, and rice for weeks. On the day Alex Toth bought the lottery ticket, he was left with $25 for the remaining week. Fortunately, things would soon turn around for him and his family. Winning changed a lot of things for them and for the first 3 months, the family lived in a hotel that's worth $1,000-a-night. There they gambled, dined, and shopped without much thought to money management.
They then settled with their children after buying a 10-acre land. Trouble would befall the family, however. The Toths ended up filing for bankruptcy twice and were convicted of fraudulent tax returns. Unfortunately, Alex Toth passed away penniless.
Lisa Arcand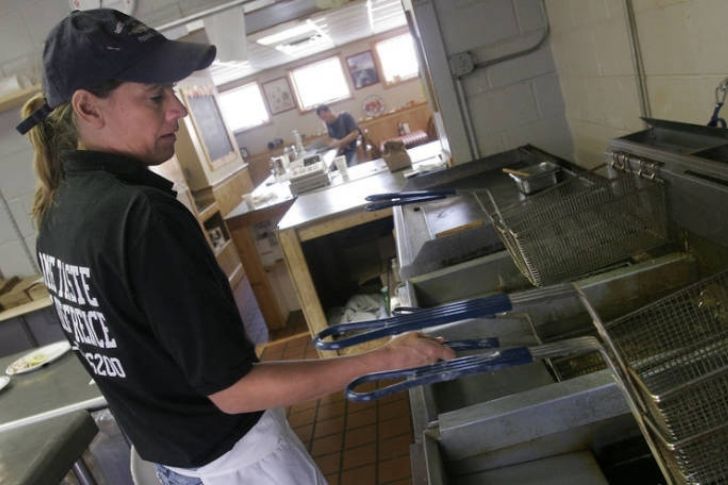 Single mother Lisa Arcand's life changed after she won the lottery. However, like others before her, she didn't seek the help of a financial advisor. This led to many mistakes, which left her bankrupt despite the huge winnings. Arcand began spending tremendously. She hosted parties, went on vacation, bought a new house with new furniture, and enrolled her son in a $10,000 annual tuition private school. Arcand also realized her dream of owning and operating a restaurant in her hometown. Unfortunately, the restaurant was forced to shut down due to various reasons, and most of her money was used to keep the restaurant afloat. These things happened on top of the steep tax rate that she had to pay for receiving her winnings upfront.
John Kutey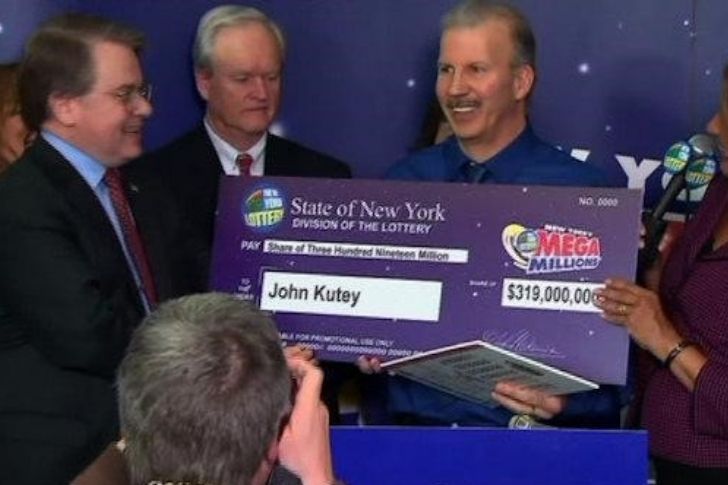 In 2011, John Kutey was one of the seven who shared a mega jackpot.  Although there is nearly no information about their investments, we know that John and his wife Linda decided to donate part of his $19 million to build a water park. Located in his hometown, the project was in honor of his and his wife's parents. He also used $200,000 of his winnings to replace an old park in Green Island, New York. The brand new Spray Park opened in 2013, at no expense to local taxpayers. John and Linda showed that the money they won wasn't exclusively for them. Instead, they built a place to memorialize their parents and share their joy with the entire community.
Louise White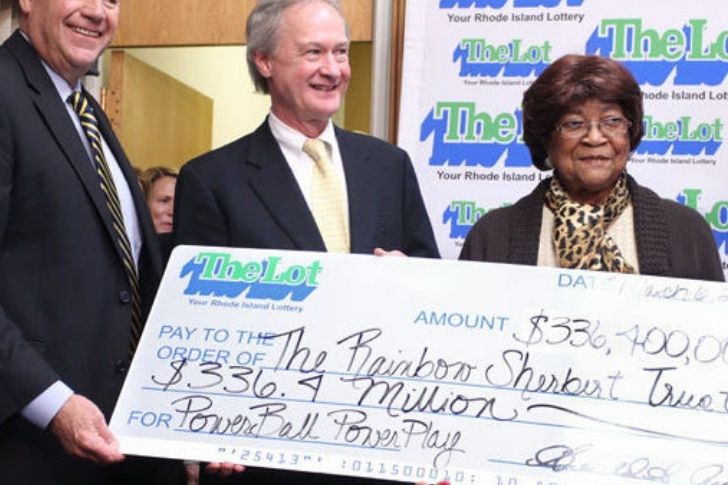 The 2012 PowerBall winner was an 81-year-old Newport woman named Louise White. For almost a month, Rhode Island was abuzz about the winner of the largest prize in the state lottery's history. On March 6th, she was introduced by the Rhode Island Lottery as the lucky ticket holder. White bought her ticket at the Newport Stop & Shop. She was described as a vivacious octogenarian when she met with lawyers to collect her $336.4 million cheque. What did Louise do with her winnings? She established the Rainbow Sherbert Trust. It was named after the ice cream flavor that led her to the grocery store where she bought her winning ticket. It is also the favorite of her son, LeRoy White, who is also a well-known Newport musician.
Bob Erb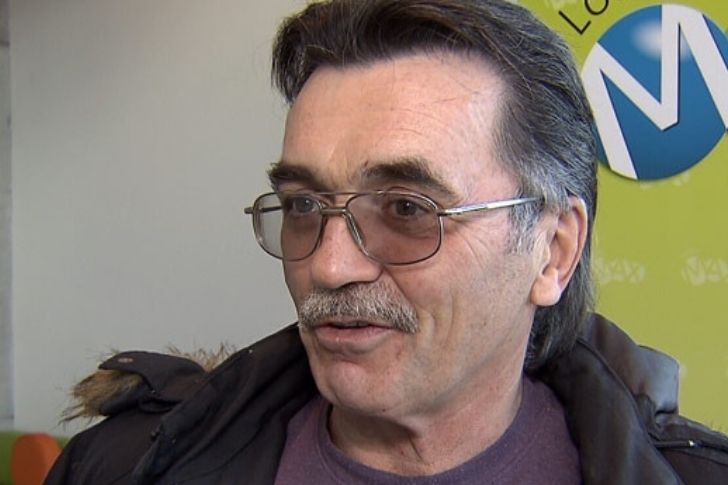 Bob Erb from Canada won a $25 million Lotto Max jackpot in 2012. As he was going to his father's wake, Bob stopped at a gas station and bought the tickets. The clerk at the store, however, made a mistake and gave him an extra ticket—a stroke of luck, in this case. Despite winning big, the construction worker still wanted to continue his job, but also made investments for his family. He donated to the food bank and other charitable organizations. The British Columbia native also shared some of the $50-million jackpot with a group of oil workers in neighboring Alberta. Before winning the jackpot, Bob had been buying tickets for over 43 years in hopes of finally winning the grand prize.
Nigel Willetts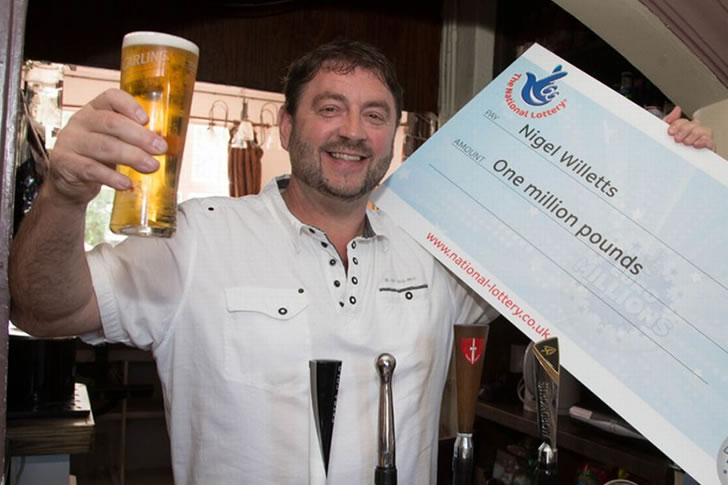 Nigel Willetts is a village pub landlord turned multi-millionaire after winning the jackpot for EuroMillions. The then-48 year man celebrated by closing his pub for a night and treating all his regulars to food and drink. He spent a total of £20 on the tickets and bought them on what is considered to be an unlucky date: Friday the 13th. Well, it seems old superstitions don't apply to Nigel!
Using some of his wealth, he also took 13 of his family members (there goes that lucky number again!) to a holiday in Florida. For a man like Nigel, insurance might be the last thing on his mind, but we hope he considers it. Lucky or not, precautions are a necessity!
Jonathan Vargas

Jonathan Vargas was only 19 when he won $35.3 million from Powerball back in 2008. He used his winnings to establish "Wrestilicious", which is an all-female wrestling promotion. This went down the drain just after a year of launching, however. Not one to give up, he invested in other businesses but these also went up in smoke.
He had great plans in the beginning: create a trust fund for his siblings, build his mother a new home, donate to the local church, and go to college for his education. However, even if he did try to do everything right, it seemed that he didn't listen to the advice his financial advisors and accountant were giving him. Sadly, Jonathan ended up bankrupt.
Lara and Roger Griffiths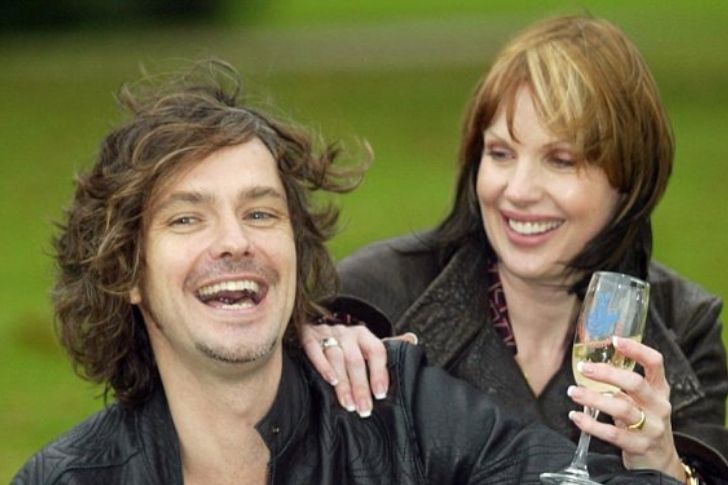 In 2006, the Griffiths won the £1.8 million Lotto jackpot. When they won, life changed instantly for both. At first, they did everything right. The hired a financial advisor and looked into investing money. They didn't even celebrate in a grand way, they just bought cheap champagne and ordered Indian take out.
Next on their list was buying their dream home. This is a priority for many couples, we're sure. The property cost the £670,000, but it was all theirs. They also traded in their old car for a Porsche! In terms of investing, they bought other properties to be rented out. The Griffiths also tried out stocks, but it didn't pan out. In time, their money began to dwindle and was depleted within six years.
Sarah Cockings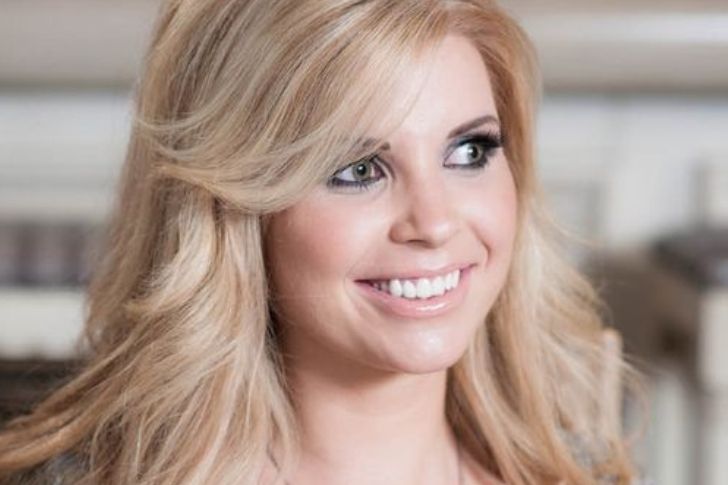 Sarah Cockings was still a social work student when she won the lottery jackpot worth £3,045,705 ($4.2 million) back in 2005. Unlike others on our list, she celebrated her win by getting a chest enhancement. In fact, she paid for both of her sisters to undergo the same surgery as well! Aside from getting these, Sarah also treated her family to a number of luxuries. She bought a new house for her parents, took them on vacations, and bought two expensive cars for herself.
At her mother's request, she went back to school to pursue a degree. However, Sarah eventually quit school to focus on modeling and other opportunities she had begun receiving. We hope she saved some of the money she won, too!
Americo Lopes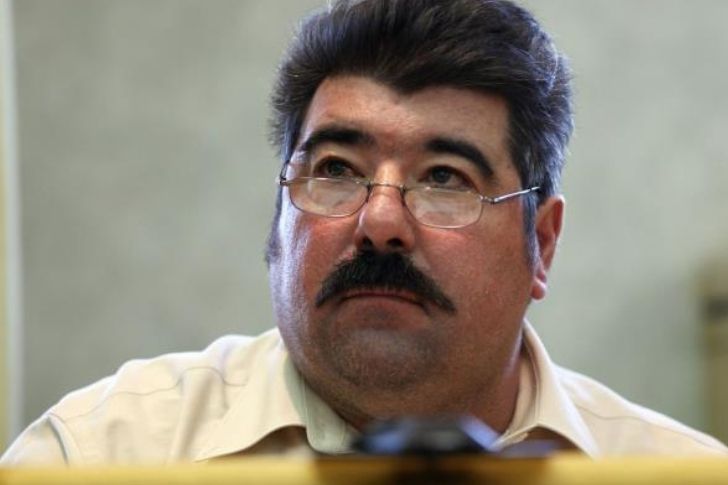 Before winning the lottery, Americo Lopes was working as a construction worker. He won the $38.5 million lottery jackpot back in 2009, but he did not disclose it with anyone aside from his family. The reason? He was supposed to split the winnings with his co-workers since they all chipped in for the lottery ticket. Americo was quite generous with his family members, though, and he lavishly spent his newfound fortune on gifts that totaled to $250,000. He was quick to spend the money before he was found out. Americo was able to buy a Chevy truck, pay the downpayment on his dream home, and clear his mortgage worth $378,000. After getting caught, he was ordered by the court to give his co-workers their share.
Martyn and Kay Tott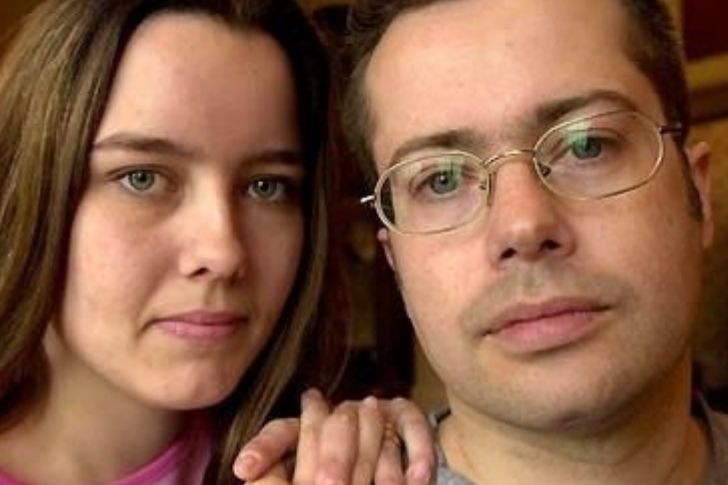 Martyn and Kay Tott won $3 million, but they unfortunately lost their lottery ticket. Like most of us, Martyn Tott was hoping to win the lottery but wasn't really expecting that he would actually win it. They misplaced the winning ticket, much to their frustration. Lottery organizer Camelot declined to pay them their winnings, even though the couple had been able to prove with computer records that they were telling the truth. The ticket was essential to his claim. Martyn's fixation on what he lost cost him his marriage and his sanity. It was only ten years later that he found happiness again. He continues to work as a purchasing manager, to pay off his mortgage and has since accepted how things turned out.
Sharon Tirabassi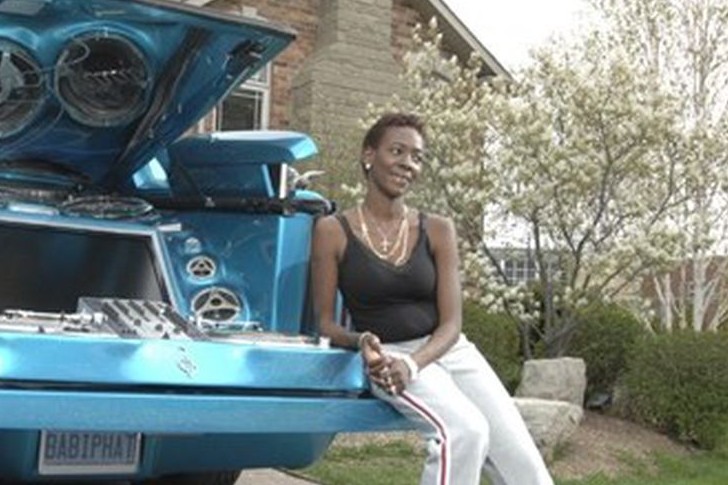 Sharon Tirabassi is a mother from Canada who won $10.5 million in 2004. She has gone from living the lavish life of a high roller to living from paycheck to paycheck.  There have been claims that the lack of a financial advisor and uncontrolled spending led to her downfall. With her wins, Tirabassi bought a house, cars, and some new set of expensive clothes. Using some of her money, she gave friends and family handouts, as well as loans, which weren't paid back in most cases. Since she came from a humble family, she was not knowledgeable in handling money matters. The only decision she doesn't regret is putting some money in her children's bank accounts that they'll be able to use when they turn 26 years old.
Tonda Lynn Dickerson

Tonda Lynn Dickerson was working at a restaurant, which Edward Seward frequented. He also often gifted the servers with lottery tickets. As luck would have it, Tonda got the winning one. Tonda Lynn's four coworkers at the Waffle House thought she was obligated to share with them because they all agreed to split the winnings if any of them won. Seward also wanted his share and said he had been promised a pickup truck. They all sued her, but Tonda ended up winning the case. However, she got in trouble with lawyers and the IRS. As you might know by now, big money always comes with big taxes. In the end, the former waitress ended up having to fork over $1 million in gift taxes.
Gerald Muswagon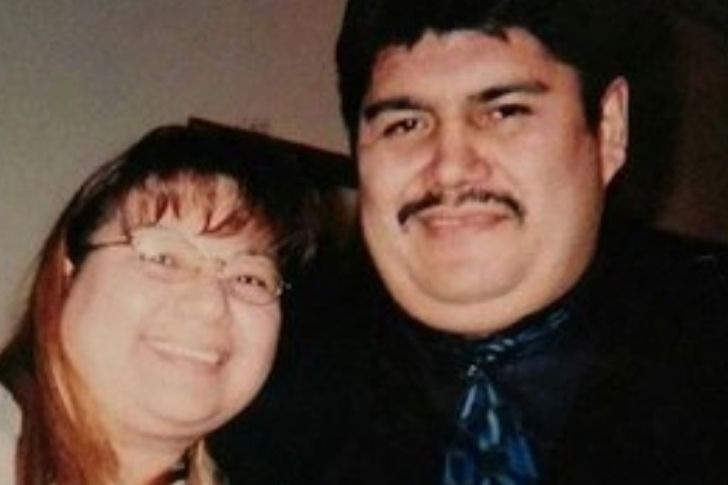 In 1998, Gerald Muswagon won $10 million in the Super 7 jackpot lottery in Canada. All of the instant fame and attention got to his head, and he spent exorbitant amounts of cash on cars, homes, and parties. He even turned his home into party pad! After sometime, he got into a lot of trouble with the law, including getting jailed for speed driving at more than 100 miles per hour in his brand new Chevy Silverado. Gerald did not learn his lesson, though, and trusted that he had a good lawyer to defend him if needed. His lifestyle caught up with him and he eventually ended up penniless. Gerald returned to his minimum wage job, but couldn't adjust. He passed away in 2005.
Suzanne Mullins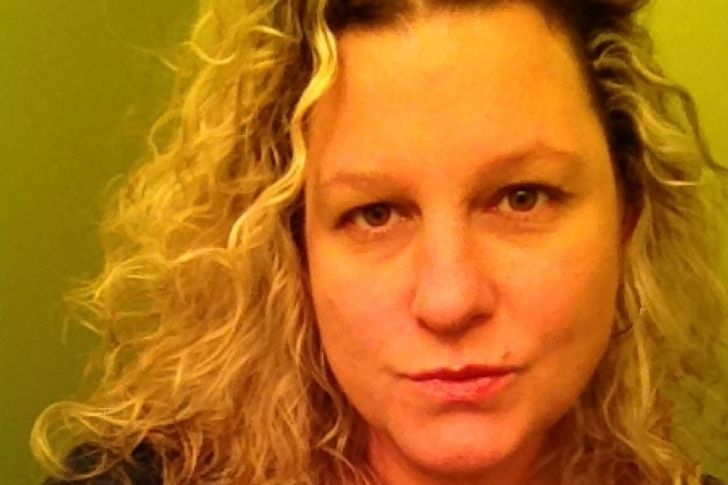 Suzanne Mullins won $4.2 million in 1993 after matching all six numbers in the Virginia lotto. Being the kind woman that she is, Suzanne split the 20 annual payments of $47,800 with her husband and daughter. Within five years, she was in debt and used future payouts as collateral for a $200,000 loan. She incurred the debt because her son-in-law was uninsured and needed $1 million for his medical bills. The family took out a loan, but later opted for a lump-sum pay out. However, she did not use this to pay off her outstanding debt. The lending company eventually took her to court and while they won the lawsuit, which included a $154,000,000 settlement, they got nothing in the end because Suzanne was already penniless.
You've Reached The End