Being born into an uber-successful Hollywood clan is something most of us can only dream of. However, for a lot of celebrities, young and old, it's a reality that they get to live every single day of their lives. It's no secret that Hollywood is filled with A-list celebrities who never had to go through the same grueling process that most aspiring artists have to go through, and that's thanks to their powerful and influential surnames. Of course, there's nothing wrong with making use of opportunities that's available to you. Because, to be honest, most of us would do the same if we, too, were born with the right last names. But exactly how many powerful families are there in Hollywood today? To be honest, it's hard to keep track. The list grows longer and longer each year, with more and more celebrities marrying into wealthy clans inside and outside of Hollywood. But to give you an idea of who these celebrities with insane credit scores are, here's a list of some of the most powerful and influential show business clans.
The Biel-Timberlake Family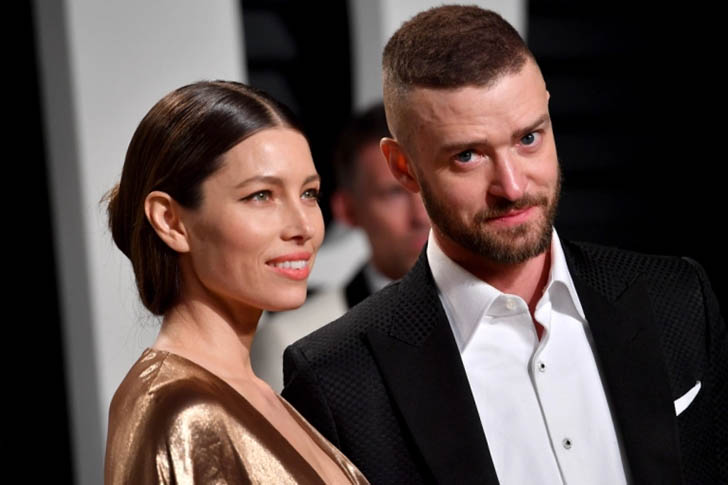 When it comes to the most good-looking couples in Hollywood, Jessica Biel and Justin Timberlake definitely fall somewhere on the top of the list. But the two A-listers aren't just good-looking and talented; they are also incredibly wealthy, especially for a young couple. The two had succeeded in making a name for themselves even before they got together, so when they finally tied the knot, their bank accounts skyrocketed.
Today, the couple is worth more than $250 million. With an insane wealth like that, we bet they never have to worry about their credit scores getting rusty. Both of them have been in the industry for more than two decades, and it doesn't seem like they're going to slow their careers down soon. That means we'll be seeing more of them and their fortune in the near future.
The Perry-Bloom Household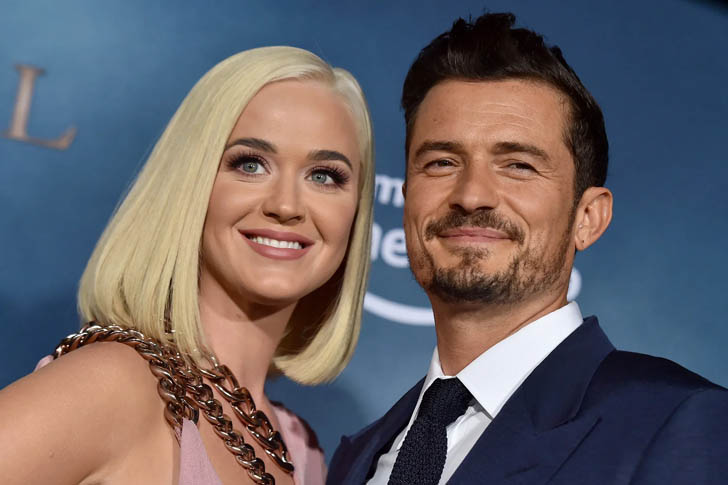 Katy Perry and Orlando Bloom's union is perhaps one of the most unexpected engagements in recent years. But you know what they say, the best things in life come when you least expect it. Anyway, the couple first hit it off at the 2016 Golden Globe after-party, where they were seen getting cozy and dancing with each other. They began dating shortly after but have decided to keep their affairs fairly private.
After only three years of dating, the couple got engaged on Valentine's Day 2019 and announced that they were expecting in the early months of 2020. Today, Orlando and Katy are proud parents of Daisy Dove Bloom. But aside from a happy and beautiful family, the duo can also take pride in their hefty net worths. Together, the couple can boast a combined net worth of around $370 million. It seems like Daisy Dove won't have to worry about student loans at all!
The Vanderbilts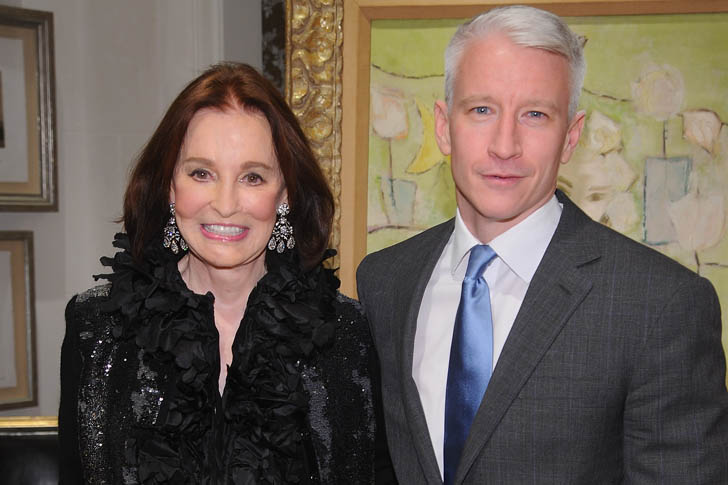 The Vanderbilts are considered to be one of the richest old-money families in the United States. They are not exactly a show business clan. However, some of the family members have attracted the glare of the entertainment spotlight. Today, the family's most famous member is CNN reporter Anderson Cooper. Anderson is the son of New York City socialite, Gloria Vanderbilt. Gloria never ventured into Hollywood. However, her life as a teenager and as an adult was once the cover story of every major tabloid in the United States.
Considered to be the Paris Hilton of her generation, Gloria's fame was also attributed to the fact that her family has some of the biggest railroad investments in the world. Aside from Anderson and his mother Gloria, not much is known about the other members of the wealthy family. However, we do know that with Anderson and Gloria alone, they can already boast an estimated wealth of around $200 million.
The Hilton-Rothschilds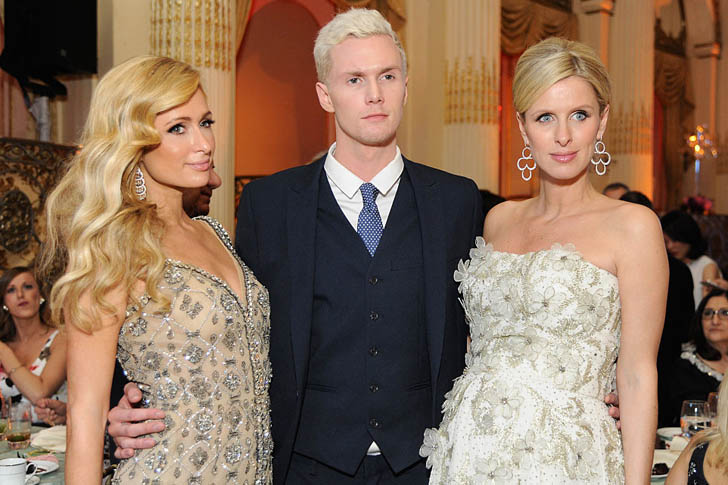 The Hilton-Rothschild union is probably one of the most unexpected yet powerful unions to have ever materialized. The Hilton-Rothschild family came to be when American hotel heiress Nicky Hilton married the European banking and mining heir James Rothschild. The reason why their marriage is so significant because it can be seen as a merger of two of the most powerful and influential families in the Western hemisphere.
James, for one, is a member of the illustrious Rothschild clan who made their fortune through banking and mining. At one point in the 19th century, her husband's family held the largest privately owned fortune in the world— and that's only one side of the family. Today, their families' wealth and investments can be estimated to be worth around $7.9 trillion! If we combined the wealth of these two families, we'd have enough money to feed the entire world.
The Coppola Family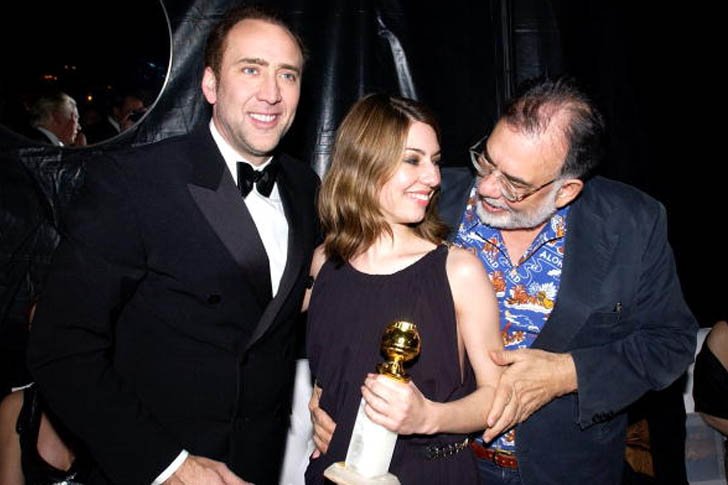 The Coppolas of Hollywood is more than just a wealthy family— they are a dynasty with several branches dominating several areas of the industry. Three of its most prominent members are award-winning directors Francis and Sofia Coppola, and Oscar award-winning actor Nicolas Cage. Coppola's daughter Sofia Coppola is a film producer. His nephew Nicholas Cage has become an acclaimed actor with his own strength.
As you can tell, the family has a far reach within the entertainment industry, and that's only taking into consideration three members of the family. Some of the younger Coppola's are also starting to make their way into Hollywood, with Gia Coppola dipping her toes into the family business. Safe to say, the Coppolas are among the wealthiest clans in Hollywood with a combined net worth of around $270 million. We're sure they have pretty impressive credit scores as well.
Parker-Broderick Family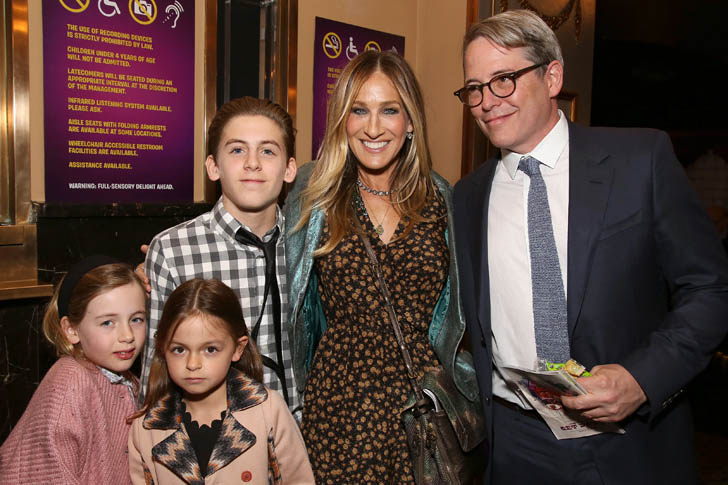 Sarah Jessica-Parker is known for her uber-glamorous and chic character from Sex and the City. She won four Golden Globe Awards and two Emmy Awards for this. And it seems like the actress is also living the same grand (if not grander) lifestyle behind the camera. With a personal net worth amounting to around $150 million, Sarah is free to do whatever she wants, just like her character Carrie.
However, after marrying fellow actor Matthew Broderick, who himself is worth $200 million, the couple found themselves in a far wealthier state. Together, their net worth amounts to around $350 million. The couple is also quite savvy with their money. It's been reported that both SJP and Matthew have several investments of their own, which could well double or even triple their fortune in the next couple of years.
Kunis-Kutcher Family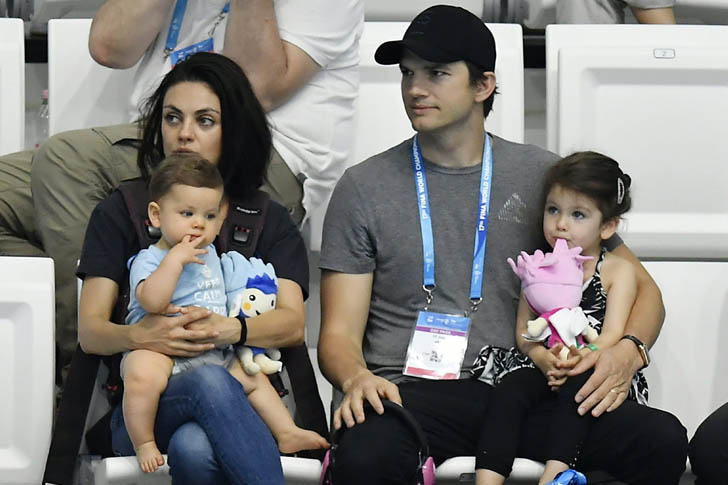 Ashton Kutcher and Mila Kunis are one of those Hollywood couples who go way back. The couple first met when they were only teenagers while working on the set of That 70s Show, where they played TV couple, Jackie Burkhart and Michael Kelso. After years of ignoring the possibility of dating for real, the two finally reconnected in 2012 and later started their own family.
Before becoming Mr. and Mrs. Kunis-Kutcher, both Mila and Ashton were on the top of Hollywood's most bankable talents, so when the two combined their net worths, they were worth a whopping $275 million. The couple's combined wealth comes mainly from their acting paychecks, but a large chunk of it also comes from their investments. Ashton, for one, is known to be involved in the tech industry and has earned quite a fortune working with tech companies over the years.
The Pinkett-Smiths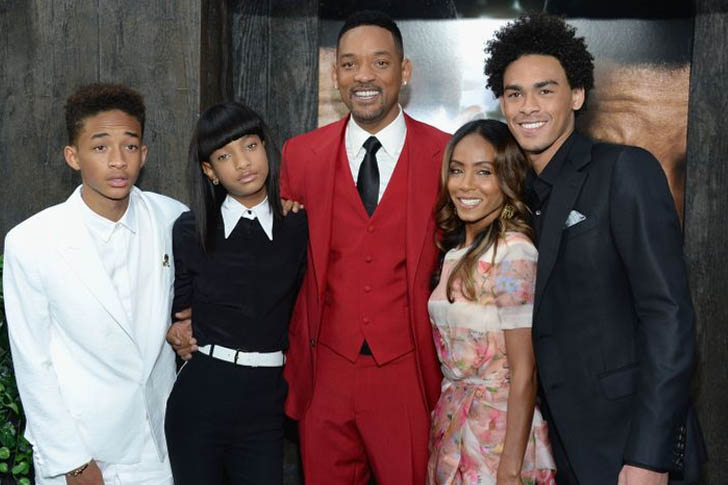 It's no secret that having the right parents in Hollywood will definitely boost your chances of becoming a celebrity yourself. Take Willow and Jaden Pinkett-Smith, for example. Thanks to their celebrity parents, the two are now on their way to becoming Hollywood's next big thing. The Pinkett-Smith clan is headed by Jada Pinket-Smith and the Fresh Prince himself, Will Smith.
Jada and Will are both successful in their own right, but once the two met and tied the knot, their power and influence climbed to a whole new level. Today, the degree of influence is simply unparalleled. But they're not just influential as they're quite wealthy, too! Thanks to the couple's combined net worth of about $370 million, their kids get to enjoy a lavish life while not having to worry about their careers.
The Jolie-Pitts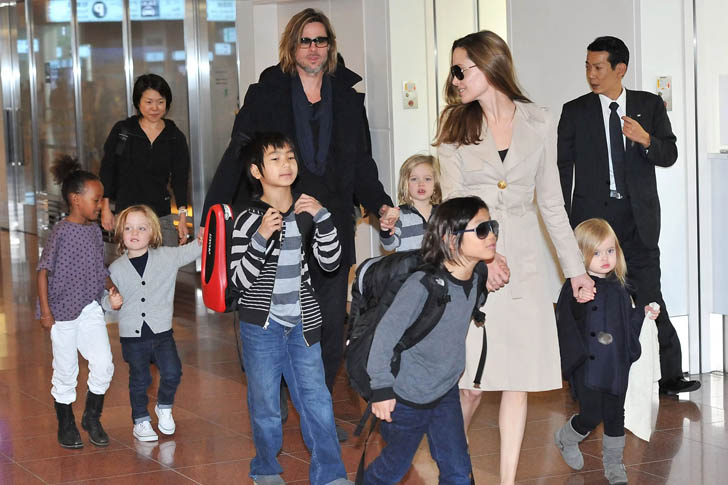 The Jolie-Pitt clan, headed by Hollywood royalties Angelina Jolie and Brad Pitt, was once the most enviable celebrity family in all of Hollywood. Brangelina, as the media would call them, first met on the set of Mr. and Mrs. Smith in 2004 and began dating shortly after. Ten years and six kids later, the couple decided to tie the knot on August 23, 2014.
During their years of marriage, the Jolie-Pitt clan enjoyed a combined net worth of about $500 million, which came from the actor's hefty paychecks and a wide range of investments. In 2001, Angelina Jolie donated US$1 million to the UN refugee agency to help Afghan refugees. Thanks to the vast fortune that mom Angelina and dad Brad provide, the Jolie-Pitt kids get to enjoy a very comfortable life even if they stay far from the Hollywood spotlight.
The Osbournes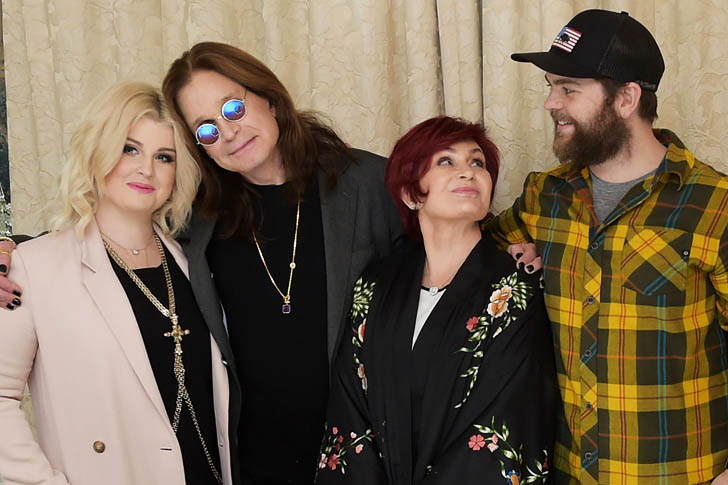 The Osbourne name is probably one of the most recognizable celebrity surnames in Hollywood thanks to heavy metal legend, Ozzy Osbourne. Ozzy's achievements earned him the informal title of "Godfather of Heavy Metal Music". Long before the Kardashians ruled the reality TV industry, the Osbournes were reigning supreme in the field. Due to their unconventional lifestyle as a rock 'n roll family, the Osbournes attracted the attention of American producers who sought out to bring the family's interesting life into the limelight.
Soon after their self-titled TV show took off, younger members of the family, such as Kelly and Jack Osbourne, decided to venture into Hollywood. They have also made certain achievements in the film and television industry. Today, every member of the Osbourne family is a well-known figure in the entertainment industry. Thanks to their fame and influence, the family can now boast multiple investments and a combined net worth of about $470 million.
The Kardashian-Jenners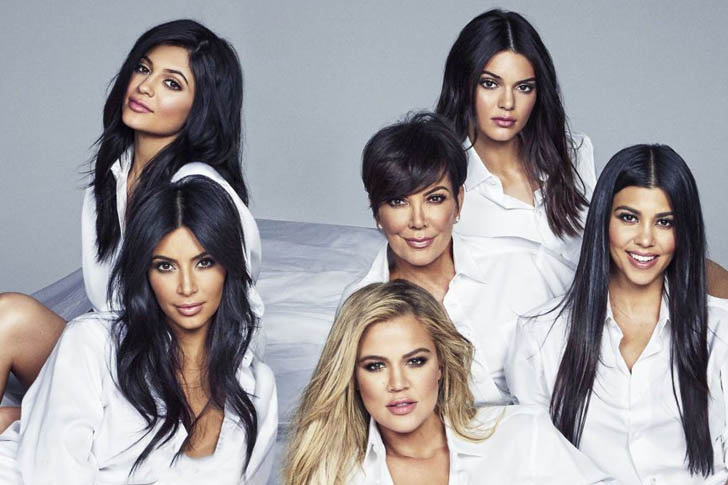 The Kardashian-Jenner clan is most definitely the royal family of reality TV and with a combined net worth of a whopping $900 million, they are also one of, if not, the wealthiest clan in Hollywood. The family probably did not expect to rise so high up the social ladder when they first started their reality show, but as their fame grew bigger and bigger, each member of the family started to make use of it.
It was initially Kim who brought attention to their family. However, the younger members of their family are now taking center stage. While Kendall took over the modeling industry, younger sister Kylie became a cosmetic business mogul. Kourtney, Khloe, as well as Rob also have their own investments, which now leaves the family with more money than most of us can fathom. But no matter how different their interests are, the fact remains that their success is all thanks to the fame and influence their surnames gave them.
The Beckhams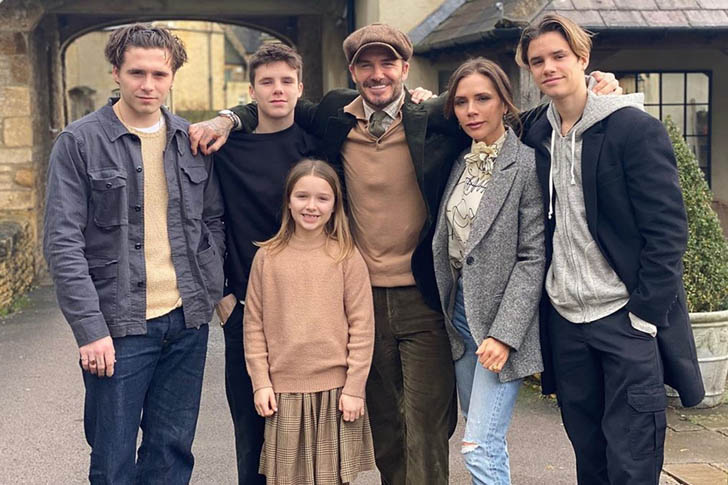 British "it" couple David and Victoria Beckham are also among the most enviable and long-running couples in the entertainment industry. The two met and dated when they were both at the height of their careers. In 1999, the couple got married in a stylish ceremony in Luttrellstown Castle, England. Beckham generously disclosed his married life with Victoria, making them the prime targets of British tabloids. They also have a nickname called "Posh and Becks".
After tying the knot, the couple spent the first few years of their marriage building a family and a business portfolio. David and Victoria both decided to allocate their investment money into building a fashion empire that would later evolve into a multi-million dollar empire. Twenty years, four kids, and one fashion empire later, the couple can now boast a combined net worth of around $446 million. With that much money and influence to their names, their kids never have to worry about their future ever.
The Carters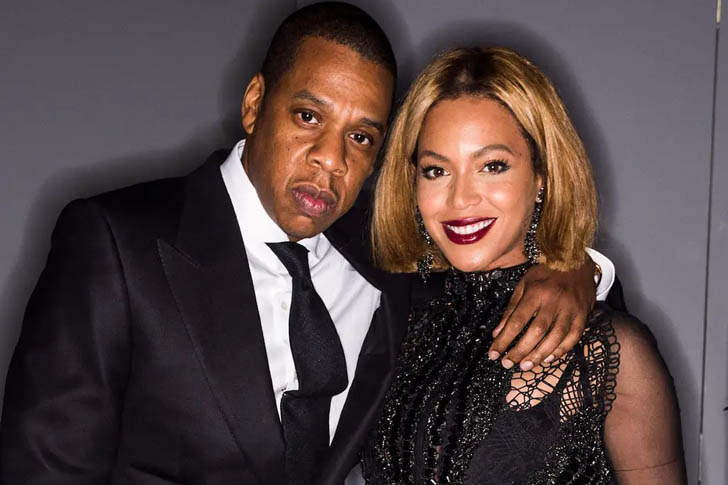 Mr. and Mrs. Carter, aka Jay-Z and Beyonce Knowles, have been together since, what seems to be, the beginning of time. After years of dating, the uber-stylish and the highly influential couple finally decided to tie the knot in a private ceremony in April of 2008. Since then, the pair have worked on building both their family and their billion-dollar empire. While Beyonce reigned over the music industry, Jay-Z continued to work on producing music and investing in other businesses.
Today, their combined investments have amassed a total of $1.16 billion in net worth! But it doesn't stop there. Reports about the couple have said that the matriarch and patriarch of the Carter clan are planning to expand their businesses in the coming years. So hold your horses, everyone! It seems like we'll be seeing more dollars from these two in the future.
The Jacksons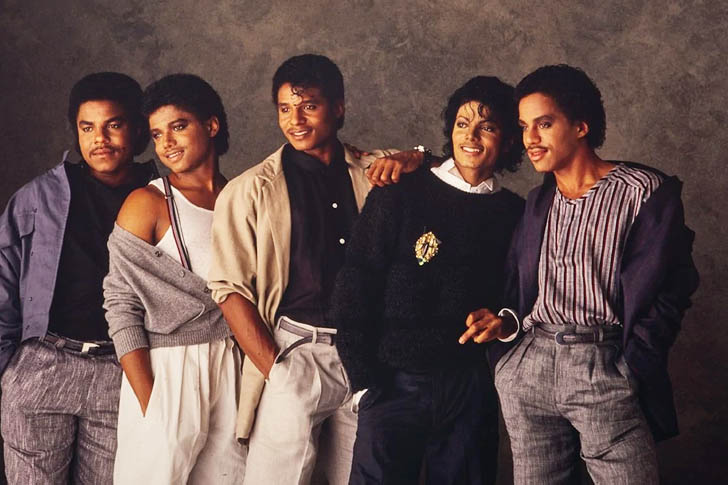 The Jackson family is a very influential music family in the history of American pop music. They may have started as a unit of five, but it was Michael who really brought a whole new level of fame to the already famous show business surname. However, despite being overshadowed by Michael's success, the rest of the Jackson clan silently built their own investment portfolios.
Now, their family is considered as the Royal Family of Pop Music— and for a good reason! Despite keeping a low-profile in Hollywood— save, of course, Janet and La Toya— the Jackson siblings can still boast a whopping $1.3 billion of combined net worth. That means that even if none of them return to the music industry, they have more than enough to live a comfortable and lavish lifestyle for the rest of their lives.
The Walhbergs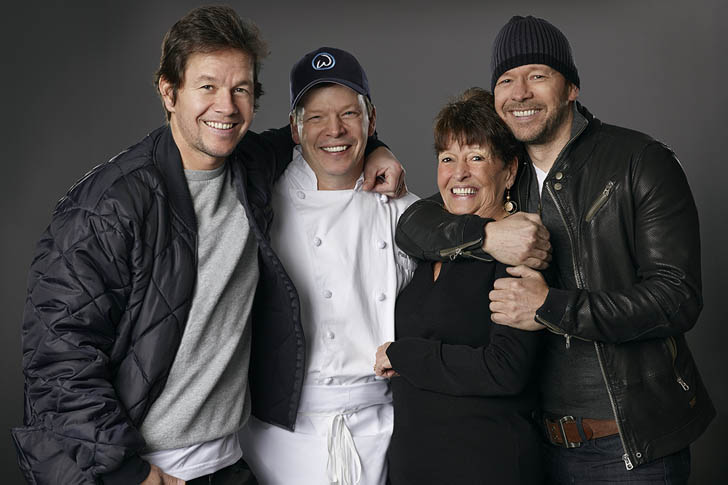 In the 1990s, an aspiring musician by the name of Mark Walhberg decided to try his luck in the Hollywood music scene. His career did not last. However, upon failing to become a musician, doors to modeling and acting opened up for the young celebrity. After a series of modeling and acting credits, Mark Wahlberg was able to establish himself as a household name. Today, the Wahlberg brothers have a combined net worth of around $246 million.
Wahlberg is actively involved in charity activities. He founded the Mark Wahlberg Youth Foundation in May 2001 with the purpose of raising funds for young people to enrich their lives. Out of his fame and fortune, the actor and his brothers decided to put their investment money into putting up a celebrity restaurant. That restaurant later became the subject of a hit reality show, which paved the way for the Wahlberg family to amass a much greater fortune.
Preston-Travolta Family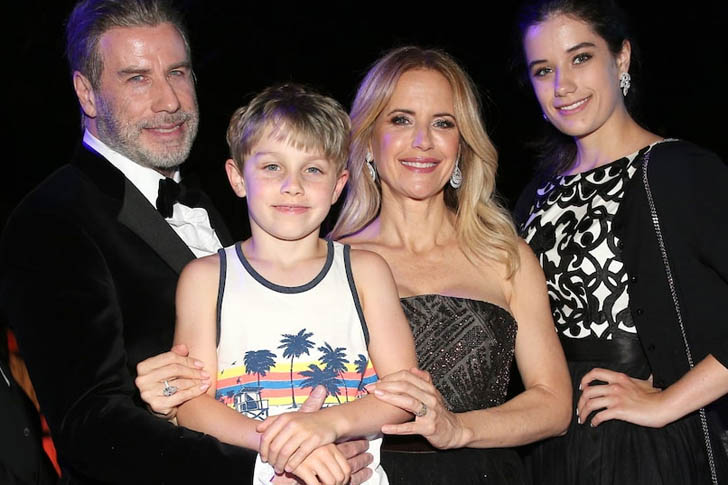 The Preston-Travolta family, once headed by actors Kelly Preston and John Travolta, is probably one of the most recognizable families in Hollywood. They are also one of the wealthiest, with Kelly and John's combined net worth of around $180 million. Both Kelly and John have enjoyed long and successful careers, so it doesn't come as a surprise that each of them have massive bank accounts.
Apart from being successful and wealthy actors, they are also staunch advocates for several causes and have been making sizable donations to various organizations over the years. Kelly, in particular, was passionate about children's health and was even a board member of the Children's Health Environmental Coalition. With the aid of their trusted financial advisors, John and his children are now taking charge of the fortune that Kelly has left behind.
The Douglas-Zeta Jones Family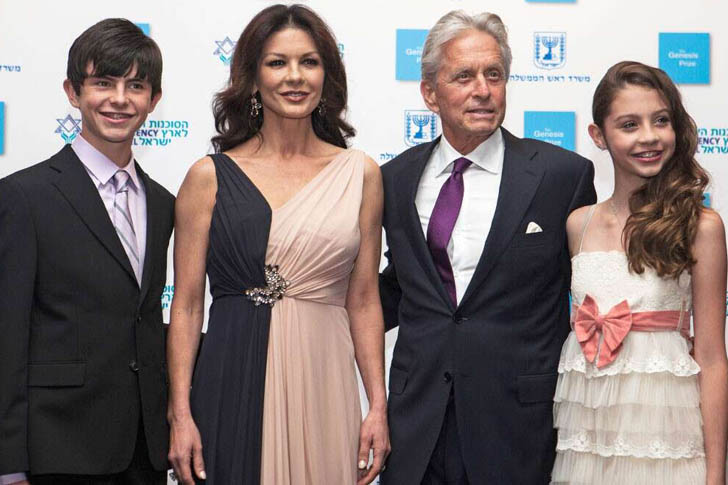 Veteran actor Michael Douglas and Tony Award-winning actress Catherine Zeta-Jones have been together for 20 years now, and throughout their long married life, the couple has not only built a beautiful family together but a strong investment portfolio as well. Apart from their acting paychecks and multiple investments, the couple also rakes in money from multiple endorsements with brands like T-Mobile and Elizabeth Arden.
Today, they are among the wealthiest couples in Hollywood, with a combined net worth of $400 million. We bet they never have to worry about any sort of loans with that much money to their names. However, aside from being uber-wealthy, Michael and Catherine are also passionate supporters of several charity organizations. Michael even sits as a board director for the Ploughshare Funds, which aims to "prevent the spread and use of nuclear weapons" around the world.
The Bundchen-Brady Bunch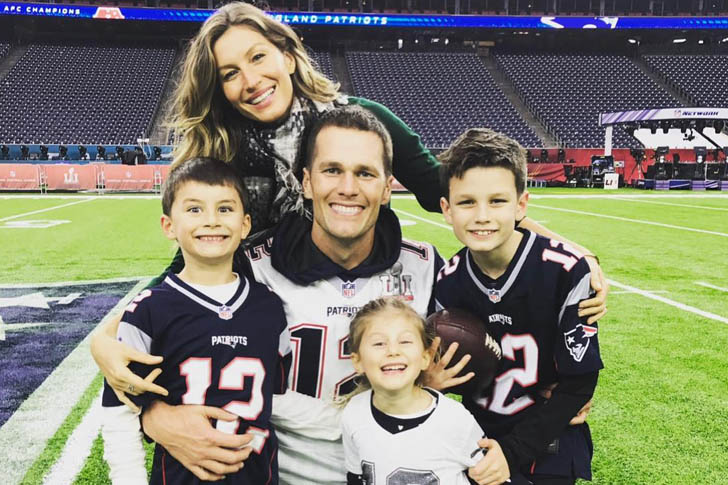 Another good-looking couple is up next on our list. Brazilian supermodel Gisele Bundchen and American football superstar Tom Brady are easily two of the most recognizable faces in the entertainment and sports industries. They are also among the wealthiest pairs. Gisele Bundchen alone is worth a staggering $400 million with an annual salary of $40 million. That number once made the model the highest-paid model on the planet.
Tom Brady, on the other hand, is worth an annual salary of $30 million. When combined, the couple's net worth is an impressive $600 million. We're assuming they have a very impressive credit score to go along with that fortune. Since both Gisele and Tom are still active in their respective careers, we can expect that their wealth will only get bigger in the coming years.
The Lopez-Rodriguez Family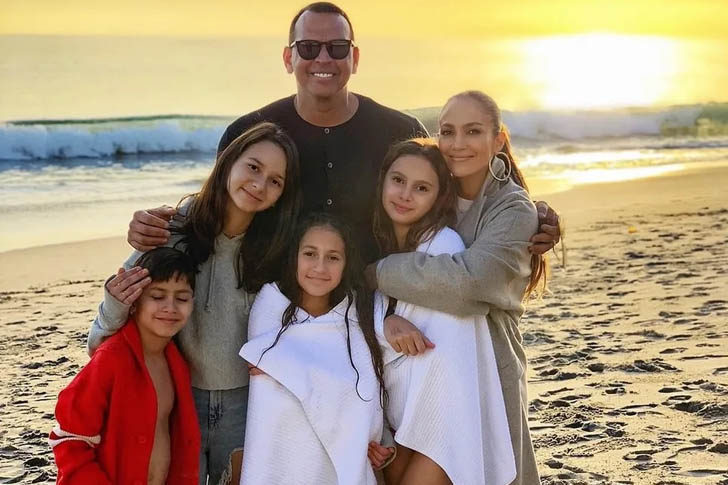 Jennifer Lopez and Alex Rodriguez each earn millions from their respective careers. Jennifer, on the one hand, gained tremendous success as a singer and as an actress. In contrast, Alex Rodriguez amassed his fortune from being a Major League Baseball superstar. They certainly do not need each other to be considered wealthy.
However, we still can't deny that their combined wealth will surely double their financial strength. Once the two tie the knot and merge their assets, they'll be worth around $700 million. Can you even imagine being worth that much money? Anyway, with that much money to their names, the couple is surely free to make as many investments as they'd like. Not to mention that their combined wealth will shoot them very high up Hollywood's list of power couples.
The Hayek-Henri Pinault Family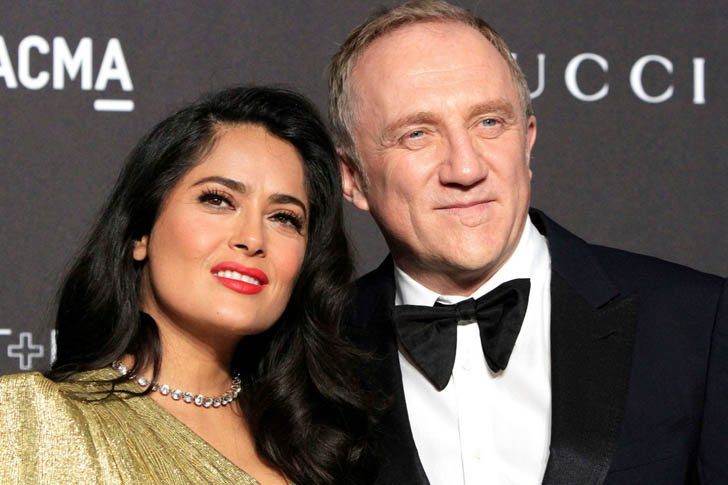 Last but most definitely not least, we have the Hayek-Henri Pinault family headed by Mexican actress Salma Hayek and French businessman Francois-Henri Pinault. The pair is probably the wealthiest couple in Hollywood and in the fashion industry with a combined net worth of about $38 billion. If you're wondering how the pair amassed their massive fortune, then let us enlighten you a bit. Although Salma herself is among Hollywood's highest-paid actresses, much of their shared net worth comes from Francois' end.
The French business is the current CEO of the Kering Group, a conglomerate company he inherited from his father, Francois Pinault. Upon inheriting the company, Francois-Henri Pinault expanded the company's investments into luxury goods. Today, the Kering Group has included luxury brands like Gucci, YSL, Bottega Veneta, Balenciaga, and Alexander Mcqueen in their impressive portfolio. So if you're wondering why Salma is always exquisitely dressed in designer goods, it's because her husband owns them.
The Hanks-Wilson Family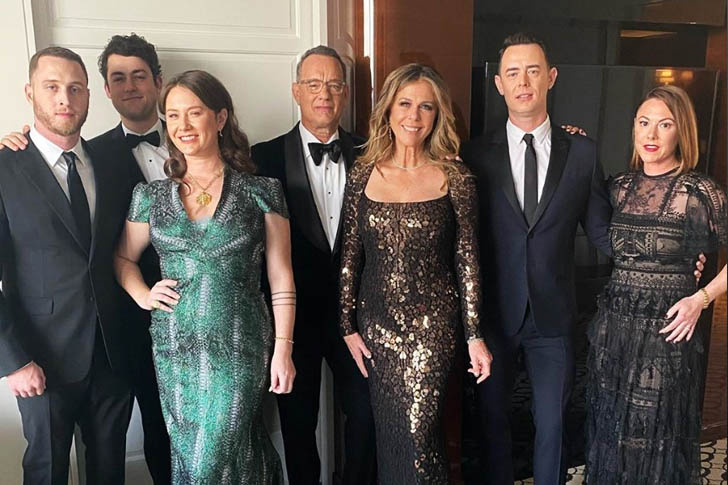 Tom Hanks married actress Rita Wilson in 1988, and they met during the filming of "Volunteers." For the past 26 years, married couple Tom Hanks and Rita Wilson have been working on building their investment portfolios together. As a pair, they are notorious for their many lavish real estate purchases on the West Coast. This is clearly a testament to their wealth and power in Hollywood. As actors, the pair can each boast impressive acting portfolios.
In fact, both Rita and Tom are well-decorated actors. Their union had also produced another bankable Hollywood talent when their son Colin Hanks decided to follow in their footsteps. Aside from Colin, Tom and Rita's son Chester is also seeking to make a name for himself as a rapper and actor. Today, the family has a combined net worth of around $388 million.
The Speilberg Family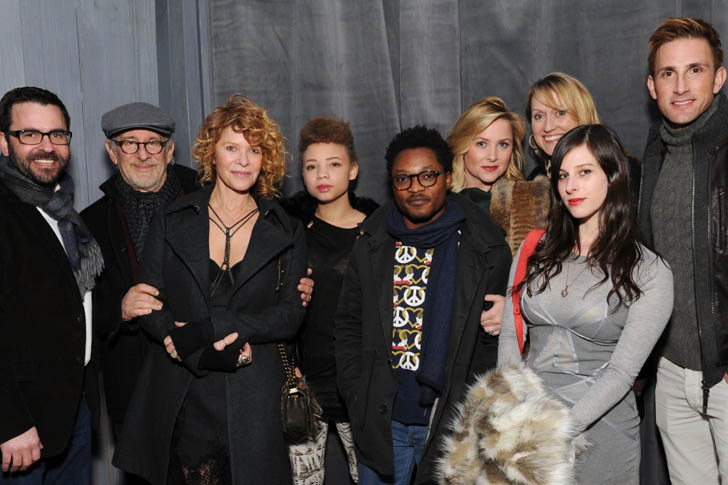 Steven Speilberg is easily one of the most iconic directors to come out of the 20th century. During his forty years of a film career, Spielberg has touched on many themes and genres. Among them are science fiction and adventure films, as well as themes such as the Holocaust, slavery, war, and terrorism. Many Hollywood experts have even given Steven credit for shaping the modern era of Hollywood filmmaking. Some of his greatest works include E.T. The Extraterrestrial, Saving Private Ryan, War of the Worlds, Schindler's List, and the Jurassic Park series.
After establishing his name as a highly-skilled director, Steven went on to venture into producing and screenwriting, and it was in this area of Hollywood where Steven found his biggest success. Through screenwriting and producing, he was able to build a billion-dollar empire. Additionally, he has cemented his name in Hollywood history. Today, the Speilberg family has a combined net worth of around $3.62 billion.
The Streisand-Brolin Family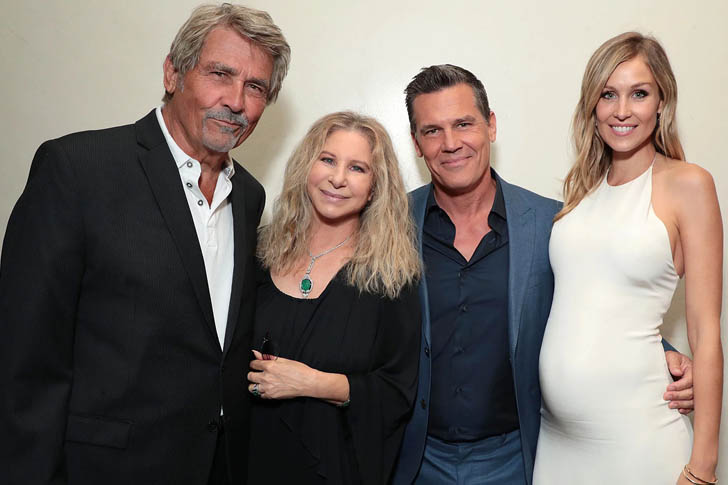 Before becoming a respected actress, Barbra Streisand made a name for herself as a singer. Throughout her career, she was able to amass several awards, including ten Grammys, and a huge fortune to boot. The singer/actress is also the best-selling musical artist of all time, with a record-breaking 245 million record sales worldwide. As an actress, she was able to nab five Emmys. It definitely seems like there's nothing the singer can't do.
Barbra Streisand's films surpassed the global box office by at least $1.5 billion, ranking first among actresses and ranking seventh in film history. Barbra Streisand alone has a net worth amounting to $400 million. Once she married her husband of 21 years, James Brolin, the family was able to expand their wealth by combining both their net worths. Today, the couple is worth $450 million thanks to their vast investments and hefty paychecks.
The Clooney Family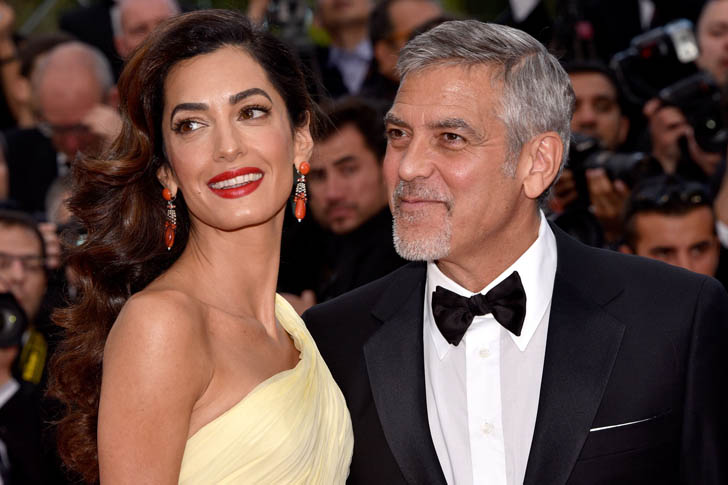 George Clooney is a well-known film actor and director, screenwriter, producer, and social activist. When George Clooney popped the question to human rights lawyer Amal Alammudin, the media went wild! Why wouldn't they? They're both successful individuals with matching good looks, so it's definitely understandable to compare their union to a Royal affair. They even have a sum of wealth comparable to some real-life royals.
When the pair wed in September of 2014, their combined wealth ballooned to about $570 million. That's definitely more than enough to cover their kid's education insurance! But apart from spending for their own family, the Clooneys also donate a considerable sum to charities. Since Amal is a human rights activist, much of the couple's donations are directed towards efforts to alleviate human suffering in various parts of the globe.
The Flockhart-Fords
Award-winning actors Calista Flockhart and Harrison Ford first met in 2002 and tied the knot in 2010 after eight long years of dating. Today, not only can the couple boast of having a long-lasting marriage, but they can also take pride in the fortune that they have established together. As of September 2006, Harrison Ford's films have grossed approximately US$3.1 billion in the US at the box office and an estimated US$6 billion worldwide, second only to Tom Hanks.
Both of them are quite wealthy in their own right, so when they got together, their net worth shot up to nearly $324 million. They definitely have more than enough to live a happy and comfortable life. However, we're sure the couple is also setting aside some investment money to further their wealth and fortune. I'm sure we'd all do the same thing if we were worth that much money. Right?
The Ripoll-Pique Household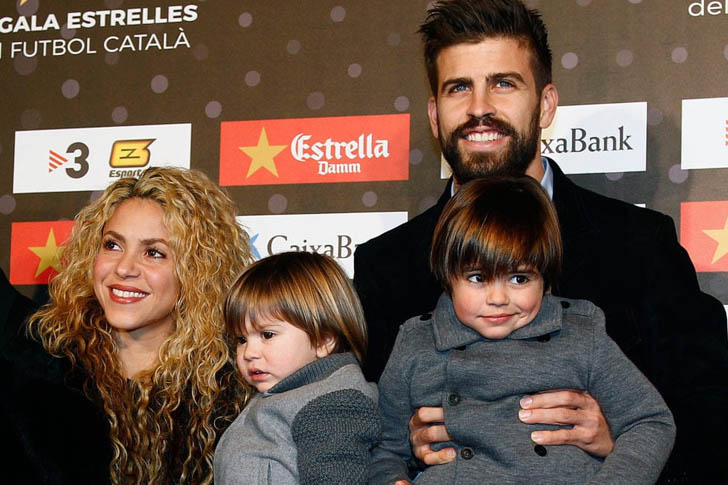 Shakira Isabel Mebarak Ripoll, better known as Shakira, is a Columbian singer whose unique yet versatile musical talent made her the reigning Queen of Latin music. On the other hand, Gerard Pique is a Spanish professional football player who currently plays for La Liga club Barcelona as a central defender. He is known in the football industry as one of the best defenders in the world.
Both of them have massive fortunes courtesy of their lucrative careers. The pair have not yet announced any plans to get hitched, but when that time comes, the pair will be worth a whopping $340 million in assets and investments. But who knows? That number might increase dramatically in the next few years since both Gerard and Shakira are still quite active in their careers and thus still making millions out of endorsements and projects.
The Kidman-Urban Family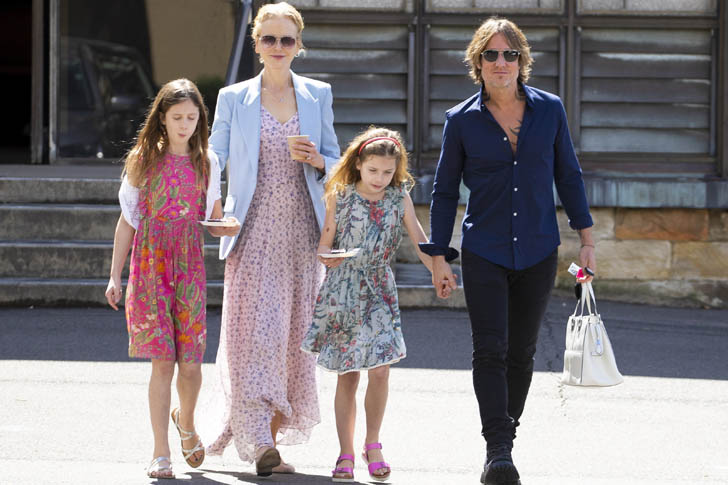 Next up, we have Australian sweethearts Nicole Kidman and Keith Urban. Nicole Kidman is an Australian-American actress and producer, and her husband Keith Urban, an Australian country singer born in New Zealand, has won a Grammy Award and an ARIA Music Award. The pair met back in 2005, and after only a year of dating, they decided to tie the knot in an intimate ceremony in Sydney, Australia, in 2006. Today, Keith and Nicole share two daughters together.
Since both Nicole and Keith were already earning millions before getting married, their large combined net worth is not all that surprising. Together, the couple is worth around $320 million, with much of the fortune coming from Nicole's end. That's not surprising, though, considering that Nicole is high up the list of the highest-paid actresses in Hollywood. She also has multiple acting credits and awards to her name, including an Oscar and three Golden Globes.
You've Reached The End