Celebrities are not only known for their lavish lifestyles, fame, and the glitz and glamour of Hollywood. They, too, are famous for their colorful love lives. As they say, it is hard to find love in the industry. They can fall in love all over again a number of times with different persons. Don't get us wrong; there are several celebrity couples who have withstood the odds of having a Hollywood romance – we're looking at you, Kurt Russell and Goldie Hawn. However, there are also far too many who we can consider serial daters.
They can be in one relationship to another, and sadly, it is quite a norm in the business in this day and age. Anyhow, we can give them credit for bravely leaving a relationship that doesn't deserve its purpose. Well, we can't blame them. It's better to be single and find somebody new than to be stuck in an unhappy relationship. As they say, "Collect and collect and then select." This may be the mantra of these celebrities who may have the longest list of dating history in Hollywood.
Lindsay Lohan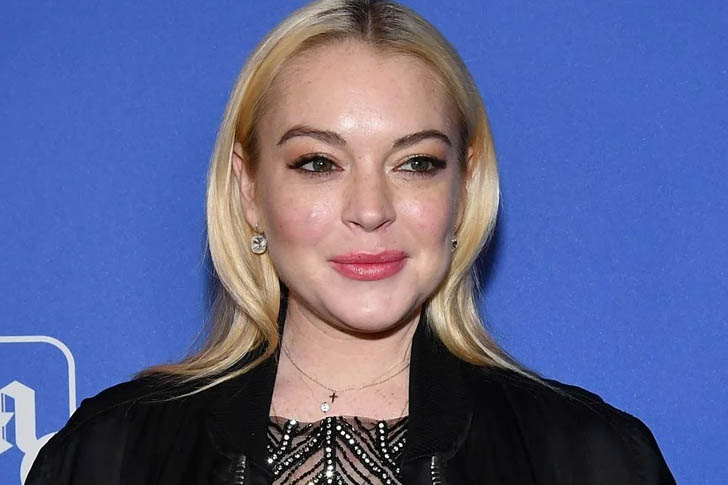 Lindsay Lohan's love life is as colorful as her career when she was young. She has dated several men in different fields to her credits, from celebrities to businessmen to even a prince. Her infamous relationships even end up in several headlines, and it has been going every now and then – starting with her teenage flings to some serious romances.
In the early 2000s, she had been linked to the pop star Aaron Carter and Wilmer Valderrama. She also had a relationship with the English DJ Samantha Ronson. Sadly, she had been scrutinized for dating a woman, but they still ended up parting ways. She then went on to date a mystery man. If you think it would be her life partner, Lohan is now 34 and is reportedly single.
Leonardo DiCaprio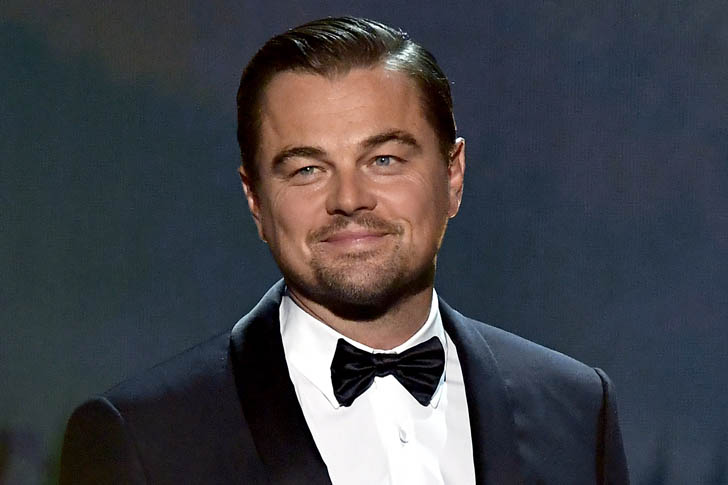 If we're going to check Leonardo DiCaprio's dating history, we may feel like we're looking into a clothing line's catalog. There is a long list of runway models that the 45-year-old actor has dated through the years. Some of the biggest names in the fashion world that he has been with are Gisele Bundchen, Naomi Campbell, Eva Herzigova, and other too many catwalkers to mention. Of course, he has been with fellow celebrities, like Blake Lively, but he mostly has a penchant for models.
As much as we want to list all the models he has been with over the years, we're afraid it may consume the space we have here to some degree because it is that long! Anyhow, it looks like he has found his match with another model, Camila Morrone.
Paris Hilton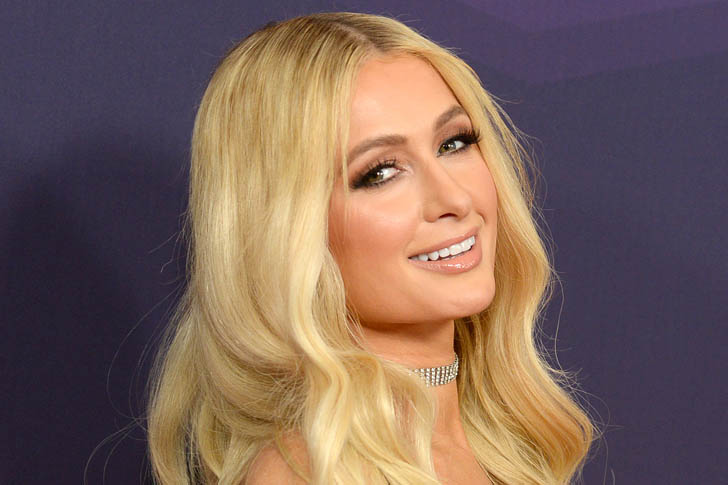 Paris Hilton has been a public figure since she was young. Hence, her life seems to be an open book, along with her dating affairs. She gets the credit for being a 2000-style icon, but she has been linked to several men in different industry fields. From actor to model to businessmen to musicians, sure, she has been in a relationship with one of them.
Although it's yet to be confirmed if she's dating anyone today, she has never been single for too long. Hilton has been with Jordan Barrett, Edward Furlong, Rick Salomon, Rob Mills, Paris Latsis, Stavros Niarchos III, Benji Madden, Jared Leton, Doug Reinhardt, Cristiano Ronaldo, Cy Waits, Todd Phillips, Afrojack, and more. She has yet to settle with anyone, but she will surely meet the man of her dreams.
Natalie Wood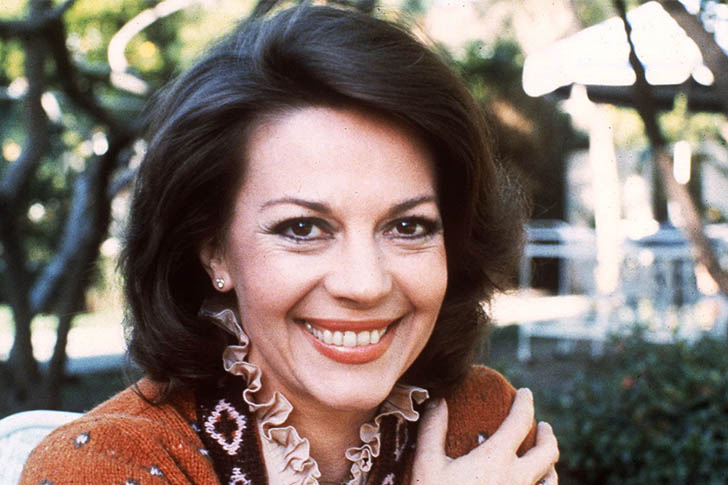 Natalie Wood was not only a beautiful woman, but she was also an award-winning actress. She possessed a lively spirit that made her fun to be with, making many men quickly fell for her. Back in the 1950s to the 1960s, she had lured a lot of famous guys, and here are some of them.
In 1957, Wood tied the knot with Robert Wagner. But before that, she had been with a string of famous guys, like Warren Beatty, who she had dated for two years. She was also linked to Frank Sinatra, Henry Jaglom, Michael Caine, Arthur Loew Jr., Ladislav Blatnik, and David Niven Jr. In 1956, she had a brief, casual romance with Elvis Presley, although the degree of their connection didn't go deep. She also used to be married to Richard Gregson.
Brad Pitt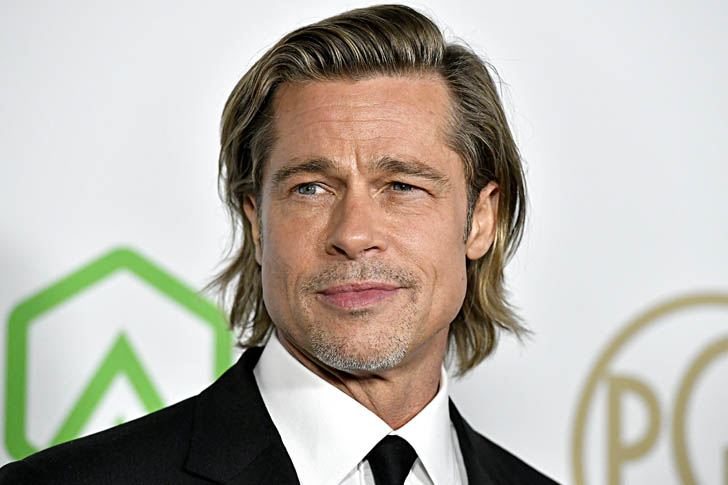 Brad Pitt will never get the credits of being People's Sexiest Man Alive twice for nothing. He is a Hollywood A-lister who can easily make any woman fall in love with his looks and appeal. For over 30 years in the business, he has been with many women, who are equally famous as him.
Who can ever forget his marriage to Jennifer Aniston and relationship with Angelina Jolie? These are just an example of his high-profile relationships. So, here are the other women who have been in Pitt's life. The 56-year-old actor dated Sinitta for two years, Christina Applegate, Juliette Lewis for three years, and Gwyneth Paltrow for another three years. There are rumors he had a thing with Alia Shawkat and is allegedly dating German model Nicole Poturalski.
Johnny Depp

Before Johnny Depp's controversial marriage with Amber Heard, he has been with many equally beautiful, famous, and talented women. The degree of relationships the actor has is as colorful as his career, from the A-list stars to other artists; this only proves Depp can easily attract every woman.
Depp married makeup artist Lori Anne Allison in the 1980s. After they split, he had a relationship with Sherilyn Fenn for three years and Jennifer Gray. One of the most famous romances he had was with Winona Ryder for four years. He also had a thing with Juliette Lewis and Ellen Barkin before he and Kate Moss was called an "It couple" of the 1990s. His most longstanding marriage was with Vanessa Paradis for about 14 years.
Kim Kardashian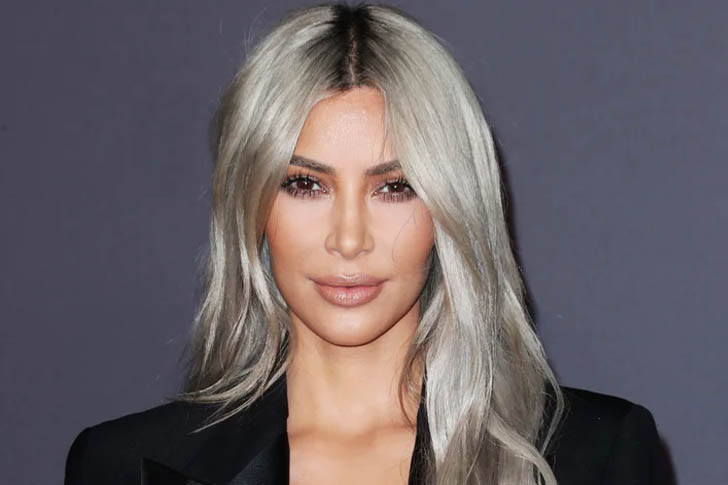 Before Kim Kardashian married Kanye West, she had been in a slew of high-profile relationships. She was once married to the music producer, Damon Thomas, for four years, and went on to date the singer/producer Ray J Norwood in 2006 after their split. She then had a thing with Nick Lachey after his breakup with Jessica Simpson. Before Nick Cannon tied the knot with Mariah Carey, he had a romantic relationship with Kardashian.
After their relationship failed, Kardashian had a two-year romance with Reggie Bush and a brief relationship with Dallas Cowboys wide receiver, Miles Austin. Other guys she had dated were the model Gabriel Aubry and NBA star Kris Humphries, to whom she used to be married also. By the looks of it, Kardashian has asked the help of his lawyers with her legal separations several times.
James Dean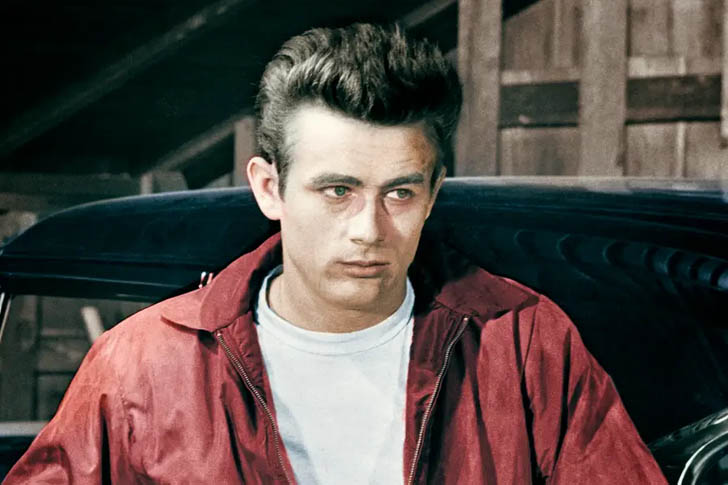 James Dean is a cultural icon of teenage disillusionment and social estrangement, credits to the movie Rebel Without a Cause that gives him this name. But aside from being looked up to by the young generation then, a lot of people were intrigued by his love life. Rumors had it Dean had dated almost everyone in Hollywood, both men, and women. Carrying one of the most handsome faces of his generation, it might not be a surprise at all.
According to reports, Dean had a thing with Marilyn Monroe. There was also news that he had an affair with Marlon Brando, although the latter vehemently denied the claim. In addition, there were strong hearsays then that Dean had an affair with Rock Hudson when they did the movie Giant with Elizabeth Taylor. Later he developed a romance with Taylor, as well with other artists.
Warren Beatty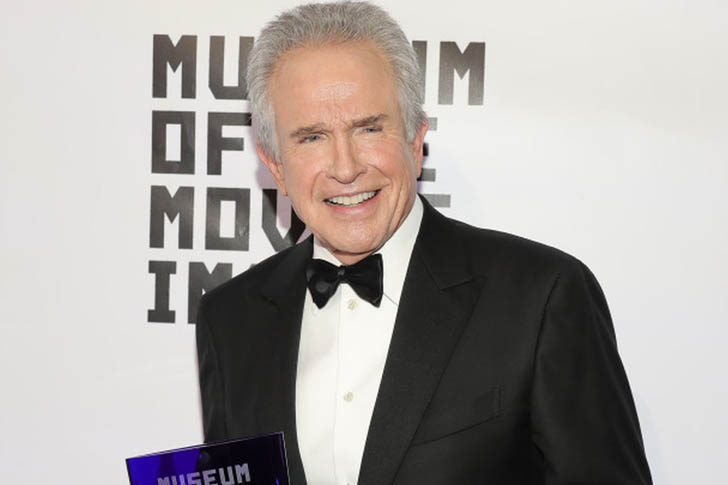 If there's a World Guinness Record for the number of people a man has dated, Warren Beatty may have won this category. Without any touch of jest, the iconic actor revealed he has slept with a whopping 12,775 people. These tens of thousands of women he met have never been repeated. Hence, he has met multiple persons a day.
This number comes from Peter Biskind's 2010 biography Star: How Warren Beatty Seduced America. So, you can be sure that there's truth to it. Some of the famous celebrities Beatty has dated are, of course, Joan Collins and Carly Simon. Explaining how he managed to date multiple women at once, he said he never misled anyone, and to some degree, he remained a nice guy.
Mick Jagger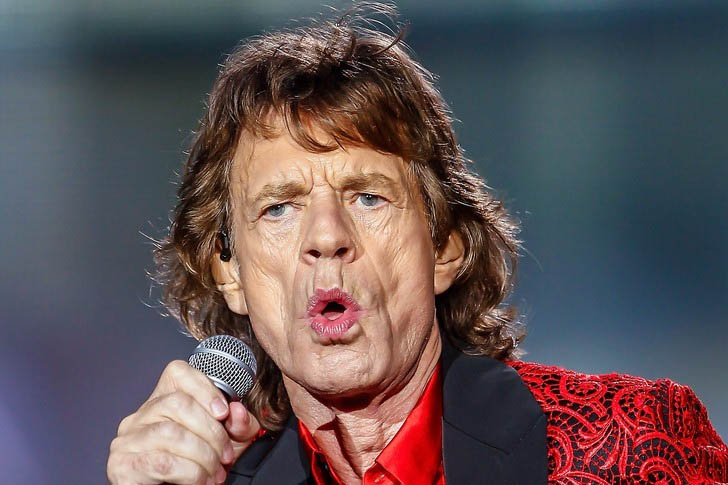 Through the years, Mick Jagger has dated a lot of women, and they are not just any women you can find anywhere. They are intelligent and accomplished ones. As an iconic rock star and the lead vocalist of the legendary Rolling Stones, he indeed has the taste.
However, to his credit, Jagger proved he didn't need to be world-famous to date the most famous celebrity. In 1963, long before his band released their first album, he had a romance with the British model Chrissie Shrimpton. However, after three years, they parted ways, and here began the slew of women he had been with. He had a relationship with Marianne Faithfull, Jerry Hall, Carla Bruni, and the list just went on.
Clark Gable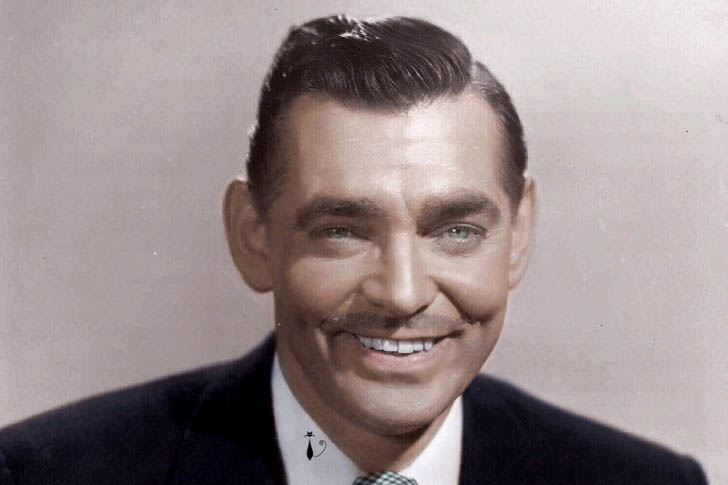 Clark Gable used to charm a lot of women back in the 1960s. He could effortlessly sweep any woman off their feet, credits to his incredible appeal. However, despite his romantic charm, his life was said to be unromantic. He was called a womanizer for the slew of women he had been with. He was even said to be a "serial seducer."
He allegedly used his attractiveness to lure older women, who held powerful and influential positions in Broadway and Hollywood. This way, he could make it to the top without any sweat. Gable has even named a toyboy for that. Some of the women he was with were Loretta Young, Carole Lombard, and Lana Turner. Sadly, it was when his wife, Lombard, met her untimely demise that he began to see women.
Elvis Presley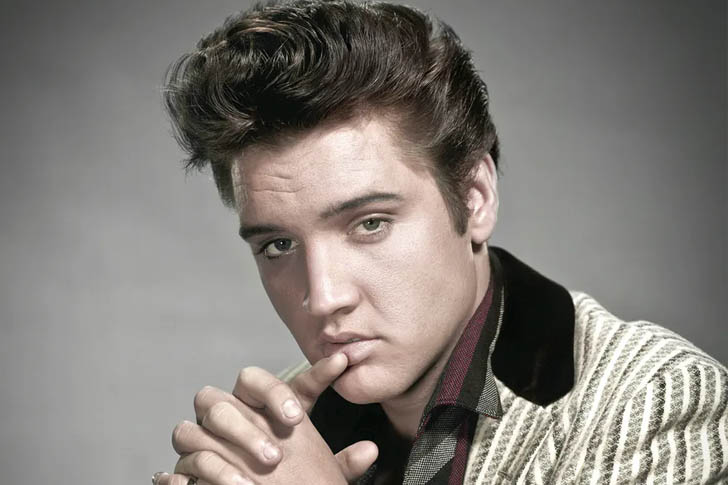 Elvis Presley wasn't only known for his excellent singing talent and dancing moves; he's also famous for being a lover boy. Although he was popularly married to the lovely Priscilla Presley, they ended up parting ways. He had been with a lot of women before and after their marriage. However, his friend gave him the benefit of the doubt and said he wasn't a womanizer at all.
He was never fond of sleeping with a girl but wanted a serious degree of the relationship itself. He's in search of a true love that would last that long. Aside from Priscilla, some of the girls he had been with were Ann-Margret, Connie Stevens, Cybill Shepherd, Natalie Wood, Linda Thompson, Peggy Lipton, and several others.
Marilyn Monroe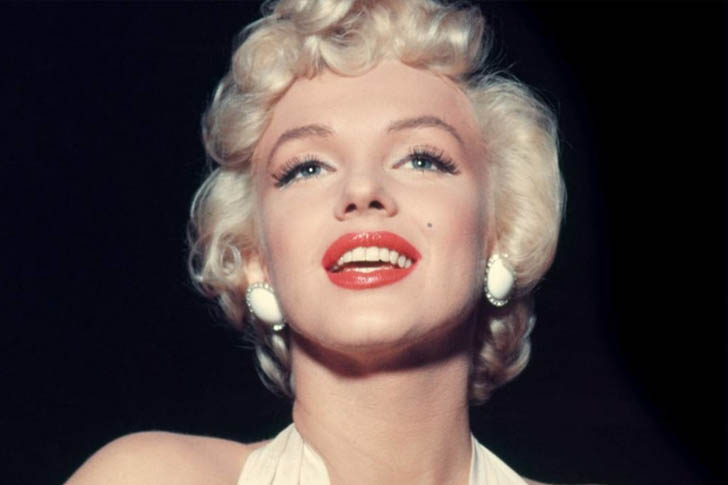 Marilyn Monroe's love life had been shrouded in secrecy. However, there were a lot of rumors about her affairs. Famed photographer Sam Shaw, who was also rumored to be one of her lovers, revealed if Monroe slept with every guy who was said to have been with her, she wouldn't have the time to make any movies at all. At 16 years old, she was reportedly married to Jim Dougherty. Rumors also had it that she had a relationship with Charlie Chaplin's son, Charlie Chaplin Jr.
Milton Berle and Monroe also, allegedly, had a thing when they met on the set of Ladies of the Chorus. However, at the time, he was dating Adele Jergens. She had a brief affair with Elia Kazan as well, who got the credits for being one of Hollywood's all-time great directors, and more.
Jack Nicholson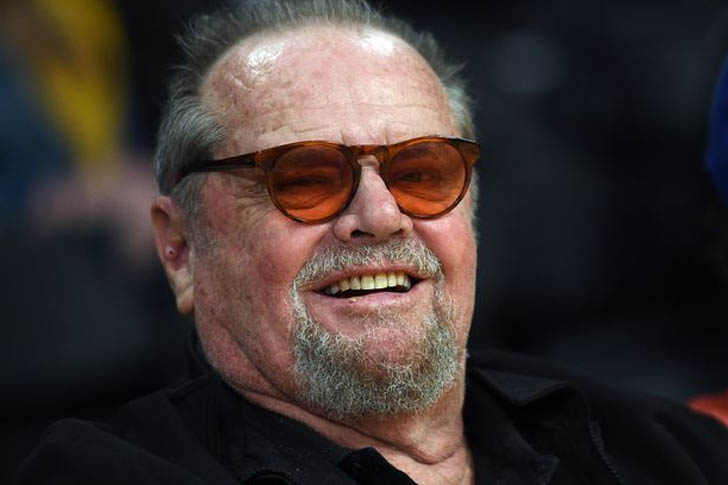 Jack Nicholson famously had a longstanding relationship with Anjelica Huston. But aside from the iconic Adam's Family actress, he seemed to have a penchant for models. His fame and good looks seemed to be his insurance in these girls' hearts. The Shining star had been with the British supermodel, Kate Moss. He also dated Lara Flynn Boyle, who was half his age. He was also spotted with Cynthia Basinet, who was said to be his friend and lover.
Sharon Stone, one of the known supermodels back then, was seen watching a game with Nicholson in 1996. If that's not enough, some of the girls Nicholson had been with were Amanda De Cadenet, Angie Everhart, Amber Smith, Julie Delpy, Tracy Richman, Ryan Ryan, and Marie Helvin, among others.
Madonna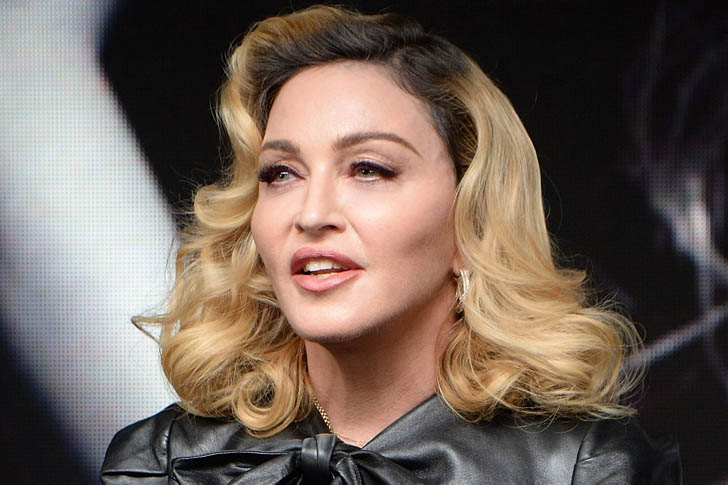 At the peak of her career, Madonna had been with many men who also had a big name for themselves. During the 1980s to the 1990s, the Queen of Pop could effortlessly make any men fall for her even to this very day. With her fame, everybody wanted to know what was going on with her love life back then and who among the most famous guys she had been with.
The 1990s supermodel Tony Ward used to be Madonna's boyfriend and muse. He had received several credits from her music videos and even made an appearance in her controversial coffee table book. Other famous stars that she had been with, and some would even surprise you, were Basquiat, Sean Penn, Warren Beatty, Lenny Kravitz, Tupac, Dennis Rodman, Carlos Leon, David Blaine, Vanilla Ice, Red Hot Chili Peppers' frontman Anthony Kiedis, and Guy Ritchie, among others.
Pamela Anderson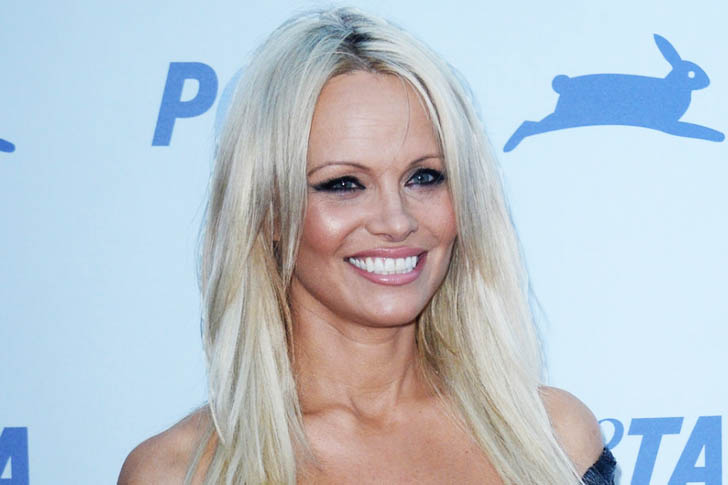 Pamela Anderson used to be the woman who had been in every man's dream back in the 1990s. She was an internal sensation who had a lot of high-profile relationships. She was often in the headlines for her controversial romances. Anderson had been married five times and called the help of her lawyers four times. Her first husband was Tommy Lee. After three years, she wedded Kid Rock, and then Rick Salomon, followed by Jon Peters.
Anderson and Peters had a cute love story. He was one of her first boyfriends, but they eventually broke up. After over 30 years, they rekindled their romance and tied the knot in 2020. He's currently her husband. But before she settled down, some of her ex-boyfriends are Marcus Schenkenberg and Adil Rami.
David Bowie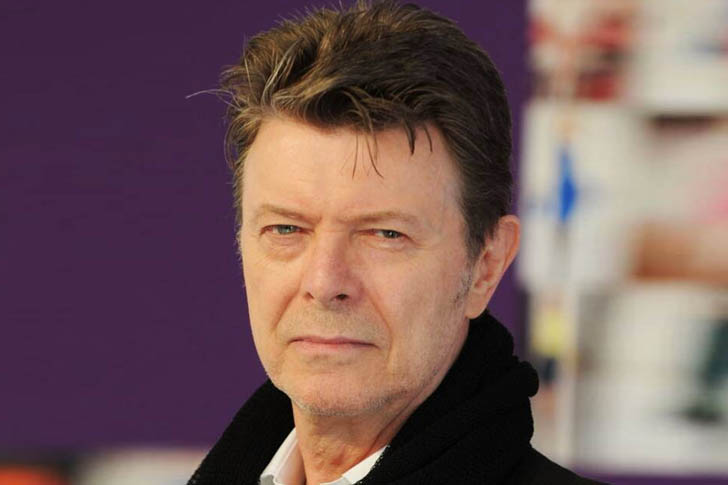 David Bowie had been in several relationships – both to men and women. Of course, he was famously married to Iman for 24 years. But before they tied the knot in 1992, he dated Melissa Hurley for three years and Bianca Jagger. Susan Sarandon also revealed he had an affair with Bowie in the 1980s and, to some degree, he was also linked to Elizabeth Taylor in 1982.
For four years, he had a relationship with Ava Cherry and dated Romy Haag for a year. Sabel Starr also admitted that she had an intimate romance with Bowie in 1973. Bebe Buell added that she, too, almost got intimate with the iconic singer. In case you didn't know, he also had a thing with a fellow iconic singer, Mick Jagger. If this surprised you, he also had a fling with his guitarist Mick Ronson.
Marlon Brando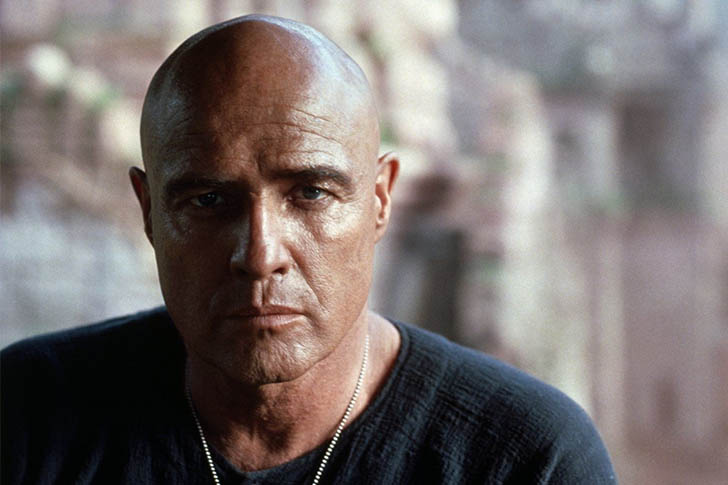 Marlon Brando didn't only have a complicated love life, but also seemed to lose track of his kids. He had been with many women that he didn't know to whom he had a child. In the 1950s, Brando proved he was a charmer. His incredible appeal lighted up the big screen that any woman he wanted could easily fall for him.
One of the too many women he had been with was Marilyn Monroe. He also had a 12-year romance with Rita Moreno, although it was on and off. However, things didn't end up that well between the two to some degree. He also dated Pier Angeli, Shelley Winters, Nancy Qwan, and Katy Jurado. Through the 1970s, he had a romance with half a dozen women, like Yachio Tsubaki, a Zen master's daughter.
Lana Turner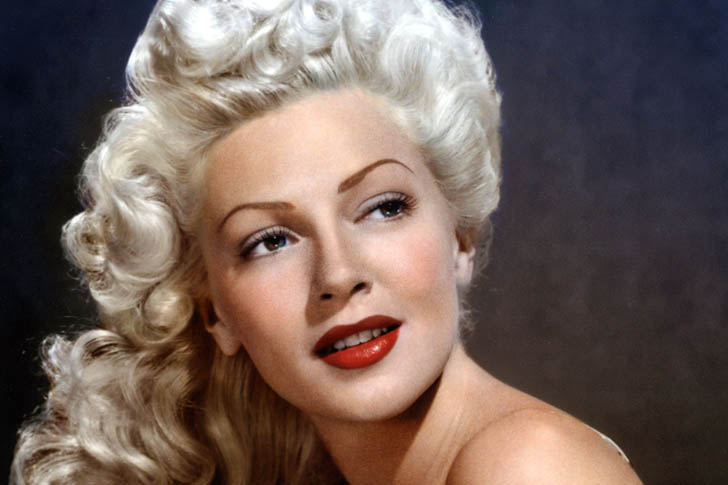 Lana Turner described love as "heels-over-chin, pinwheels-on-fire." She firmly believed men were exciting, and if any women didn't think so, they were as numb as a statue. In the book of her daughter, Cheryl Crane, she revealed a long list of men her mother had dated. However, some of them were just friendly dates, or nothing happened aside from goodnight kisses.
Turner had a huge crush on Wayne Morris. Her first studio romance was Ronald Reagan, although nobody knew if they had a relationship. She was also linked to Don Barry, while Mickey Rooney revealed they had a love affair. In his autobiography, Barry revealed several claims about Turner that she called her attorney to legally fight his statements. Other men she had dated were Robert Stack and Greg Bautzer.
Ursula Andress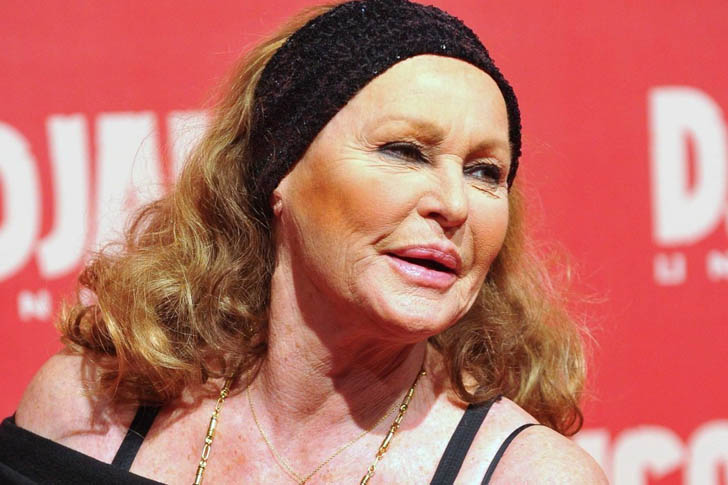 Ursula Andress gets the credit for being one of the most beautiful and sexiest Bond girls in the movie Dr. No and the film's parody, Casino Royale. Hence, it is no surprise that she had dated several men when she was young. However, she has only been married to one man, John Derek.
Andress had been in relationships with Jeff Speakman, Fausto Fagone for five years, Mario Natokis, Benny Silverstein for a year, Gianni Alfare, Stan Herman, Paulo Roberto Falcao, and Lorenzo Rispoli for eight years. She dated Harry Hamlin for four years, Ricci Martin, Franco Nero, Fabio Testi for four years, Ryan O'Neal for six years, David Warner, Jean-Paul Belmondo for seven years, Marcello Mastroianni, and more. That's quite a list, right?
Kate Moss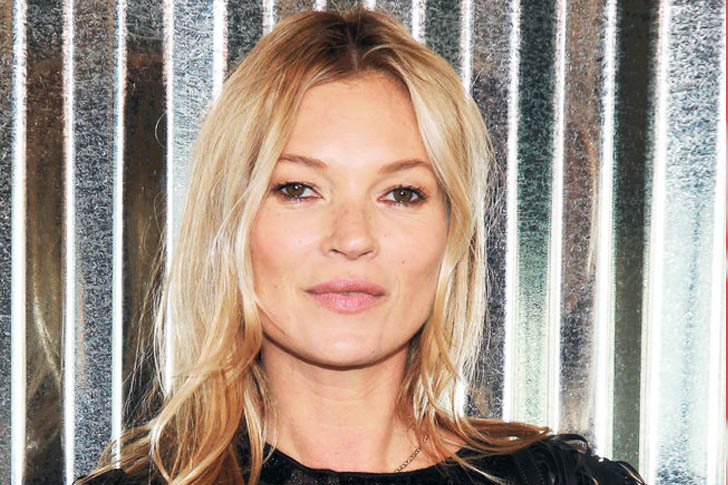 Kate Moss might have experienced all the ups and downs of having a relationship. She has been through a broken marriage once. But whenever she just comes from a broken relationship, she always makes sure she looks good and camera-ready as a supermodel.
The businesswoman has been through a lot of flings and short-lived romances, like with Lenny Kravitz, Rhys Ifans, and Russell Brand, among others. In the 1990s, she was described to be a "defined grunge waif chic." However, some of her famous romances weren't just for the noise. Some were serious, but sadly, it still didn't work out to a certain degree. She famously had a relationship with Johnny Depp. Other guys she dated were Antony Langdon, Jefferson Hack, Pete Doherty, and Jamie Hince, to name a few.
Elizabeth Taylor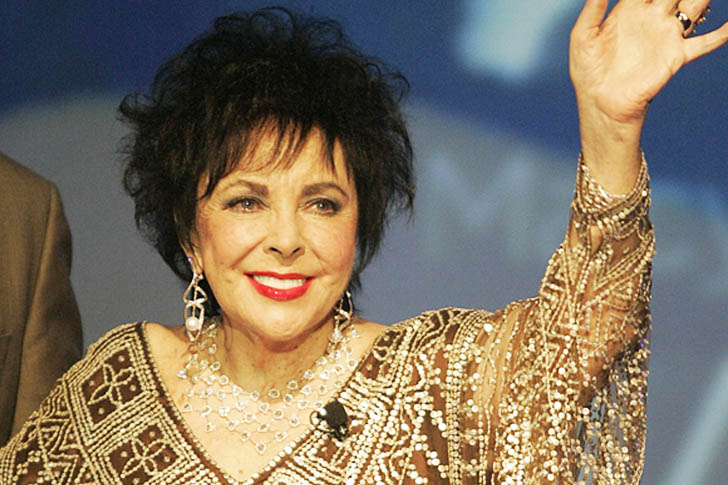 Elizabeth Taylor had a long list of ex-husbands, lovers, and boyfriends. She was married seven times, but she had been into a relationship more than that. She had dated a lot of men. Taylor married Richard Burton twice, while her last husband was Larry Fortensky. However, the last relationship she had was with Jason Winters that lasted for four years.
In case you didn't know, and you'll surely be surprised, Taylor had a romantic relationship with Colin Farrell from 2009 to 2011. However, Farrell revealed they never officially ended their romance. In the late 1990s, she also dated Rod Steiger. She also had a thing with George Hamilton in 1987, with Victor Luna from 1983 to 1985, and Anthony Geary from 1982 to 1984. To some degree, she was never out of a man in her life.
Zsa Zsa Gabor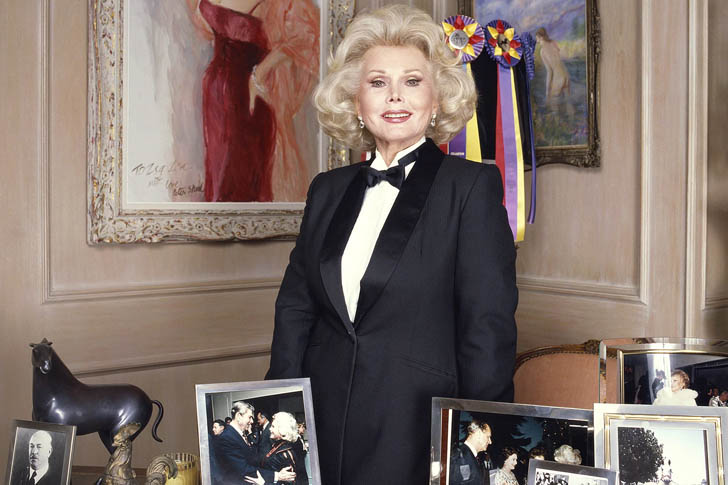 Aside from leaving a legacy in Hollywood, Zsa Zsa Gabor also got the credit for being one of Tinseltown's most eligible ladies. She had nine marriages and numerous relationships, giving her prolific love life. Her name was liked to dozens of A-list stars and even a prince.
Gabor was married to Frédéric von Anhalt for 30 years, Felipe Alba for just a year, Michael O'Hara for six years, Joshua S. Cosden, Jr. for one year, Herbert Hunter for four years, George Sanders for five years, Conrad Hilton for five years, and Burhan Belge for four years. Relationship-wise, she had romances with Prince Aly Khan, Baby Pignatari, Harry Karl, John F. Kennedy, Frank Sinatra, Richard Nixon, Sean Connery, and the list goes on!
Joan Collins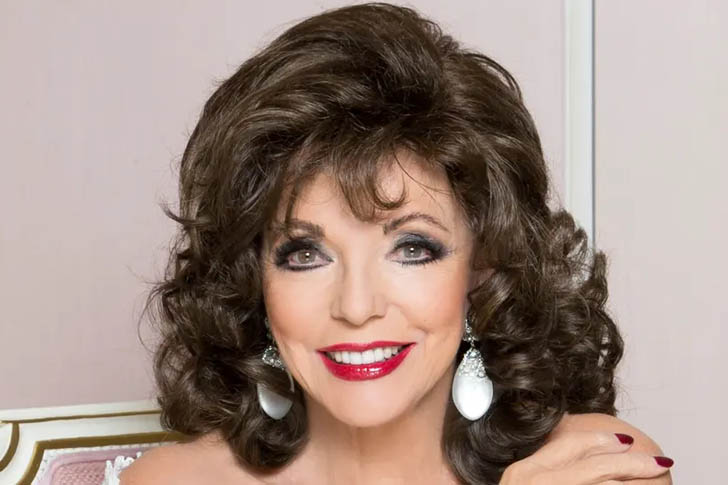 Joan Collins has one of the most beautiful faces in Hollywood during her time. No wonder she has been through numerous relationships over the years. She has tied the knot five times throughout her lifetime, and she is currently married to Percy Gibson, who is 18 years her junior, for 18 years.
Her former husbands were Peter Holm for two years, Ronald S. Kass for 11 years, Anthony Newley for eight years, and Maxwell Reed for four years. When it comes to boyfriends, Collins can have the credits for having a long list of that. She had romances with Tim, Bill Wiggins, Ryan O'Neal, Warren Beatty for four years, Paul Newman, Ramfis Trujillo, George Englund for one year, Conrad Hilton, and even his son, Conrad Hilton Jr..
Sharon Stone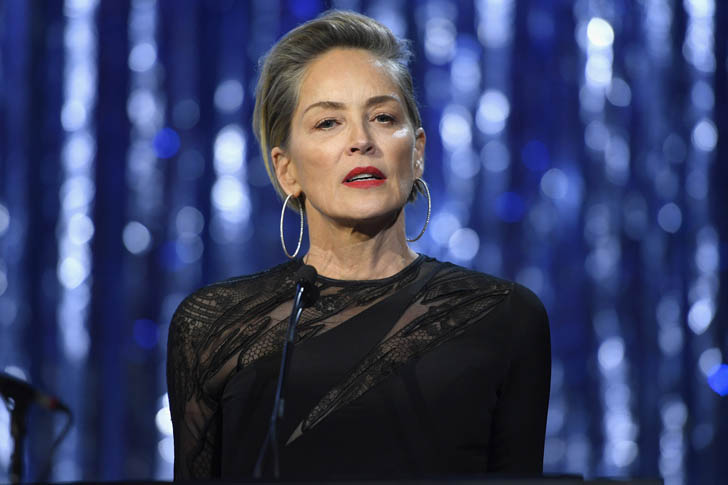 As one of the most famous actresses and models, Sharon Stone has also dated equally popular men back then. Some of the most notable personalities Stone had a relationship with were Craig Ferguson and Rick Fox. But aside from these two, there is a long list of men that the Basic Instinct star had a romance with.
Stone dated David DeLuise in 2014, while she also went out with Chase Dreyfous in 2008. In 2006, she went on to date Christian Slater. For a year, she had a thing with Craig Ferguson. But in 1998, she tied the knot with Phil Bronstein, although they parted ways in 2004. There are a lot of other guys that Stone dated in the past, with the degree of her beauty, this news is not surprising at all.
George Clooney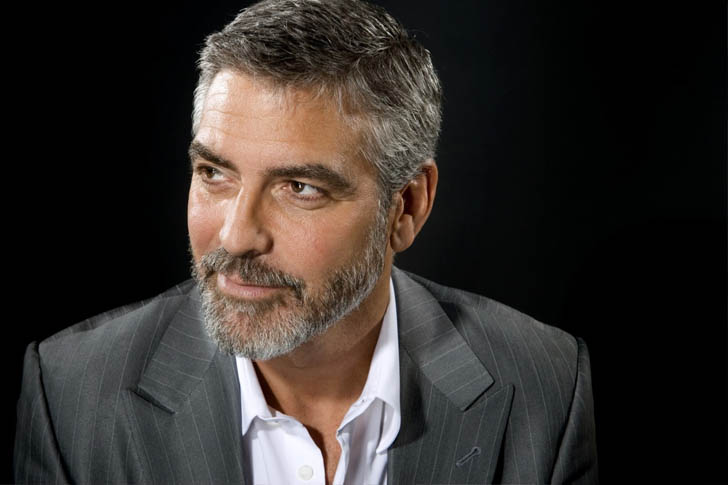 Another A-list actor on the list who has dated the best and brightest is George Clooney. He used to be known as a notorious playboy before she settled down with the human rights attorney Amal Almuddin in 2014. Although he also used to be married to Talia Balsam, things between them also ended, and he went on to date several women.
Clooney and Kelly Preston used to live together before they became famous. He then dated Balsam and tied the knot in 1989 and parted ways in 1993. After that, he had a thing with Kimberly Russell after a few years, but they broke up too. He then met Celine Balitran in Paris and dated for three years. He also had romances with Krista Allen, Lisa Snowdown, Carole Radziwill, and Renee Zellweger.
Britney Spears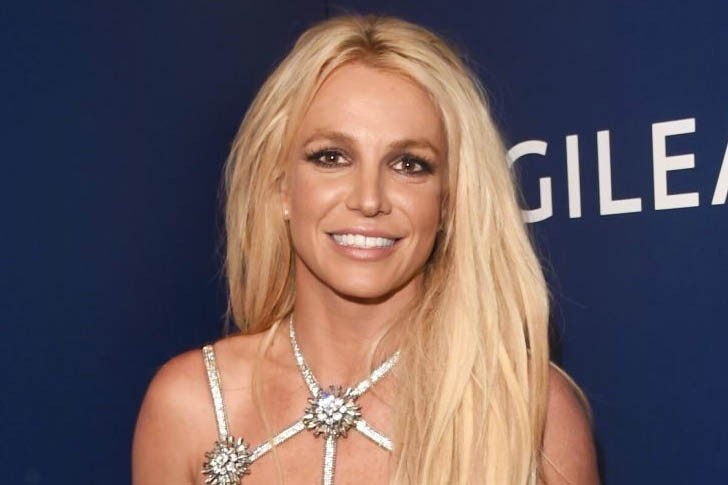 Britney Spears now looks better after all the issues she has been through. She is now happily in love with her personal trainer boyfriend, Sam Asghari. But before she finds this happiness, she has dated a lot of guys, like Reg Jones, with whom she had a relationship when she's still in high school.
One of her most famous relationships in the business is with Justin Timberlake. They used to receive credits for being an iconic celebrity from 1998 to 2002. She then went to have romances with Wade Robson, Fred Durst, Colin Farrell, Columbus Short, Jared Leto, Jason Alexander, her ex-husband Kevin Federline, J.R. Rotem, Howie Day, Criss Angel, Adnan Ghalib, Jason Trawick, David Lucado, and Charlie Ebersol.
Cameron Diaz

Cameron Diaz had been in several relationships with actors, singers, athletes, and even businessmen before she finally settled with her current husband, Benji Madden, in 2015. After being engaged for just 17 days, the two decided to tie the knot. Now, they seem to have insurance to a happy family with the arrival of their first kid.
But before they met, Diaz briefly dated Elon Musk in 2013. She also had a thing with the baseball superstar Alex Rodriguez for a year. She was also linked to Adam Levine in 2010 and rumored to have dated Keanu Reeves. Diaz and Paul Sculfor, too, had a brief romance after she went out with Gerard Butler, Sean Combs, and Bradley Cooper. Other guys she had affairs with were Kelly Slater, Tyrese Gibson, Jude Law, Justin Timberlake, and Robbie Williams, among others.
Jennifer Love Hewitt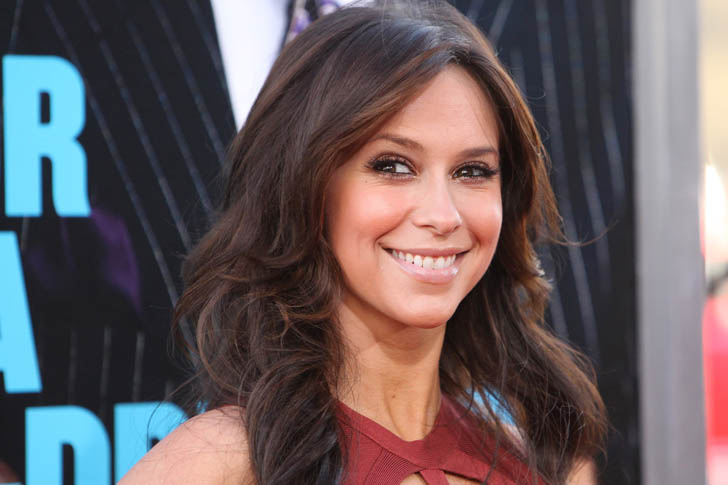 Jennifer Love Hewitt may have dated a lot of popular men in the industry. Before she officially tied the knot with her current husband, Brian Hallisay in 2013, she had been with several guys before. She had different degrees of relationships, from flings to serious.
Some of the well-known men she dated were John Cusack, John Mayer, Enrique Iglesias, Alex Beh, Jamie Kennedy, Ross McCall, Wilmer Valderrama, Scott Austin, Will Estes, Kip Pardue, Patrick Wilson, Rich Cronin, Carson Daly, Andrew Keegan, Will Friedle, Joey Lawrence, and Fred Savage. However, when she met Hallisay in 2012, her point of view on dating changed. The two worked together for the movie The Client List. From here, the rest is history, taking them to where they are now.
Grace Kelly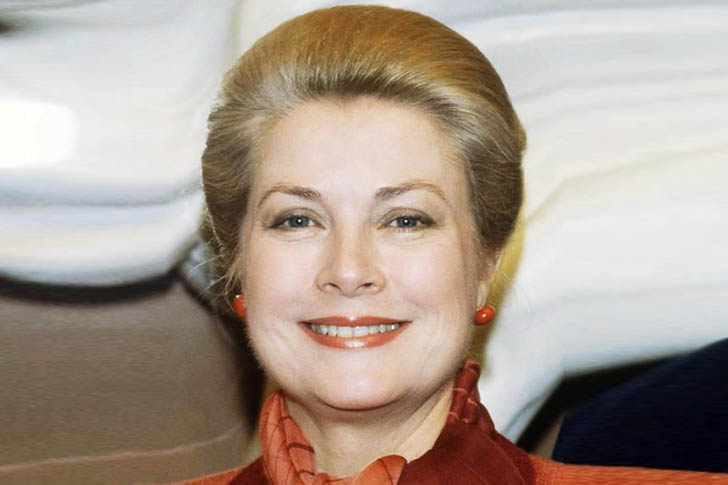 She was one of the most beautiful women in the world, so it's no surprise that Grace Kelly had made a lot of men fell for her. Her dating history was quite controversial because she was linked to her already married co-stars. However, all the controversies died down when she finally settled down and tied the knot with the Prince of Monaco, Rainier III, earning her the credits of being the Princess of Monaco, in 1956.
But before she became the Grace of Monaco, Kelly used to have a relationship with Bing Crosby after they met on the set of their movie together, The Country Girl. Some of his famous exes were William Holden, Australian director Robert Dornhelm, David Niven, Jean-Pierre Aumont, Marlon Brando, John F. Kennedy, Spencer Tracy, and Frank Sinatra, to name a few.
Tony Curtis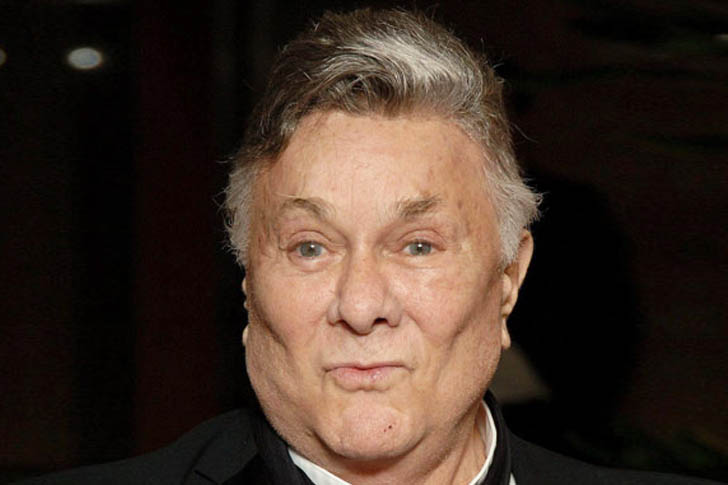 Tony Curtis was one of the most successful actors of his time. He had a career that spanned six decades, dominating the entertainment scene from the 1950s to the 1960s. He had acting credits in more than 100 movie roles, featuring different genres, from comedy to drama. With these feats, Curtis had been linked and had a relationship with several women in the business.
He had been married six times. His first wife was Janet Leigh, followed by Christine Kaufmann, Leslie Curtis, Andrea Savio, Lisa Deutch, and Jill Vandenberg Curtis. He also had relationships with Suzan Ball, Anita Ekberg, Gloria DeHaven, Natalie Wood, and Debee Ashby. He also had a romance with the icon Marilyn Monroe, and he once said she carried his baby.
Justin Timberlake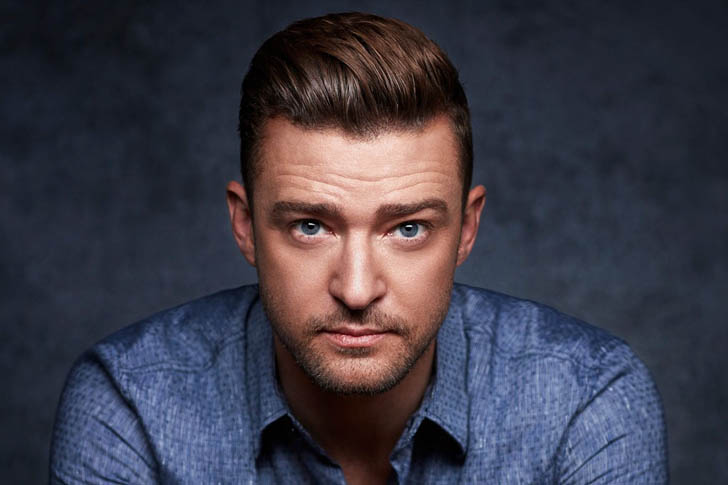 Justin Timberlake wowed everyone with his moves and grooves in the late 1990s to early 2000s as a member of the all-boys band, NSYNC. Known as JT, he is also an actor, record producer, and businessman who has a lot of investments in different businesses. Surely, he can make women fall for him when he was still single.
Timberlake dated Jessica Biel for five years before they tied the knot in 2012. But before she settled down, he had been in several relationships. He and Cameron Diaz became an A-list couple when they started dating in 2003. However, after four years, they decided to part ways. The other girls he dated were Tatyana Ali, Alyssa Milano, Jenna Dewan, Veronica Finn, Fergie, and of course, Britney Spears.
Brigitte Bardot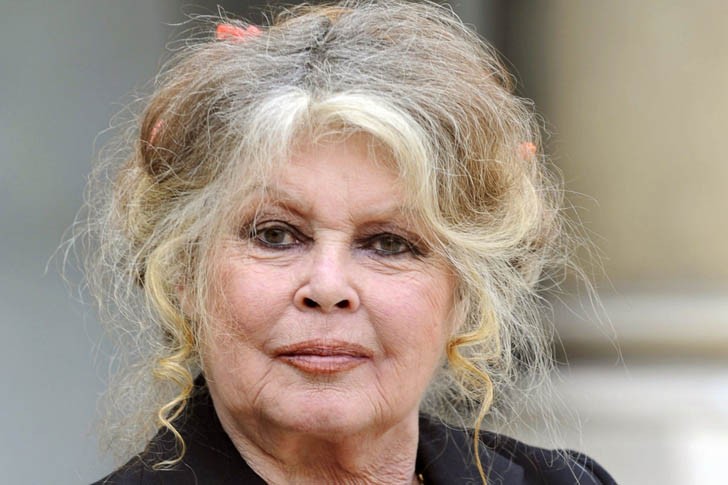 Indeed, Brigitte Bardot has one of the most beautiful faces back in the early days, but her looks also come with great controversy. She is the cinema darling of the French New Wave. She is a model, actress, singer who has captured the hearts of many men.
She has been in a slew of relationships, even if she's still married. Rumors have it she dated her And God Create Men co-star, Jean-Louis Trintignant, even if they were still married to their respective partners. However, their relationship didn't even last for a year, and they ended up parting ways. After that, Bardot reportedly had a romance with the musician Gilbert Bécaud. To some degree, she, too, was romantically linked to the singer Serge Gainsbourg and writer John Gilmore. Other guys she had reportedly dated were Warren Beatty and Laurent Vergez.
Rita Hayworth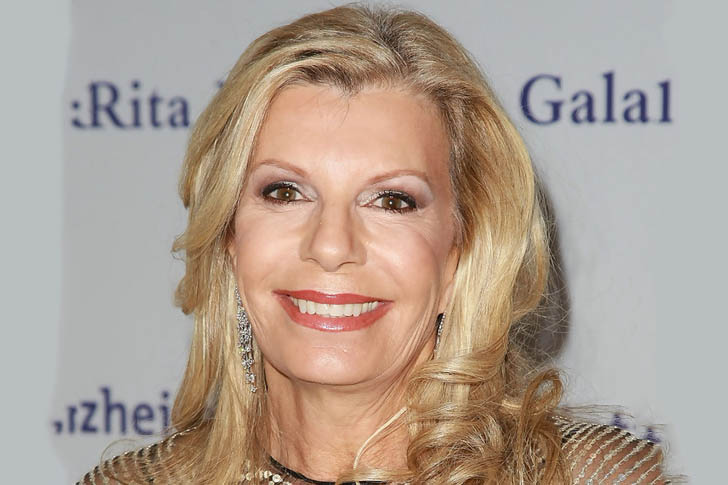 Rita Hayworth possessed one of the most beautiful faces in American cinema in the 1940s. She was one of the said era's top stars, receiving 61 film credits in just over 37 years. She was named The Love Goddess for being the most glamorous screen idol of the 1940s, and she wouldn't get this title if she had not had made a lot of men fell in love with her.
Hayworth tied the knot with Edward Judson in 1937 after dating for about 16 months. However, after five years, their relationship ended, and she started dating several other men. She had romantic relationships with Anthony Quinn, Victor Mature, Orson Welles, Errol Flynn, Tony Martin, David Niven, Teddy Stauffer, Prince Aly Khan, Glenn Ford, Stephen Crane, and Kirk Douglas.
Jude Law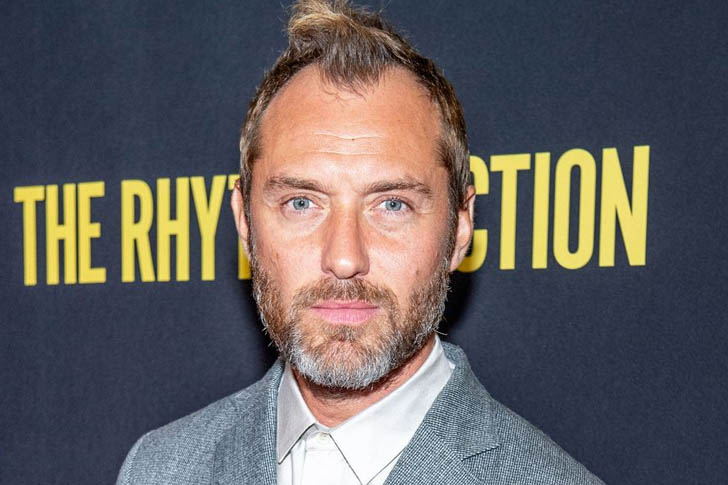 Surely, fans will know Jude Law as an award-winning actor, receiving different accolades from the most prestigious award-giving bodies. He has received an Honorary César and declared a knight of the Order of Arts and Letters by the French government. But aside from these credits and numerous TV and movie projects, he is also known for being in several relationships.
Before he tied the knot and settled down with the psychologist Phillipa Coan, he had dated several pretty women. His friendship with the French journalist Rachel Bourlier reportedly turned into something romantic in 2015. He also had a romance with Catherine Harding and they had a child. Other women that he went out with were Alicia Rountree, Ruth Wilson, Sienna Miller, Lily Cole, Kimberly Stewart, and Samantha Burke.
Sienna Miller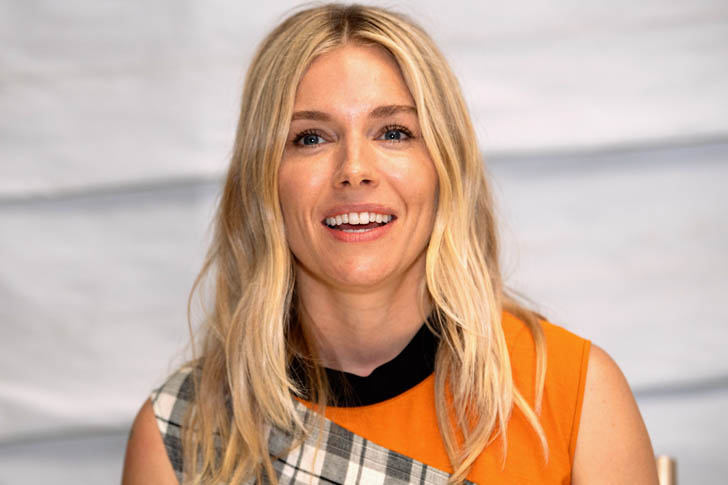 Sienna Miller started in the business as a photography model. She got credits for appearing in the pages of posh magazines, like Italian Vogue. In 2004, she finally received her acting breakthrough in the movies, Layer Cake and Alfie. From here, she started dating a lot of A-list stars, like Orlando Bloom.
Bloom and Miller were in a relationship for four years. When things between them ended, she started to have a romance with Jude Law for four years, too. She then went on to date Leonardo DiCaprio and Jamie Dornan until she had a two-year affair with Josh Hartnett. Other guys she had dated were P. Diddy, Jamie Burke, Matthew Rhys, Balthazar Getty, Rhys Ifans, Tom Sturridge, and Brad Pitt. She is currently in a relationship with Lucas Zwirner.
Kate Hudson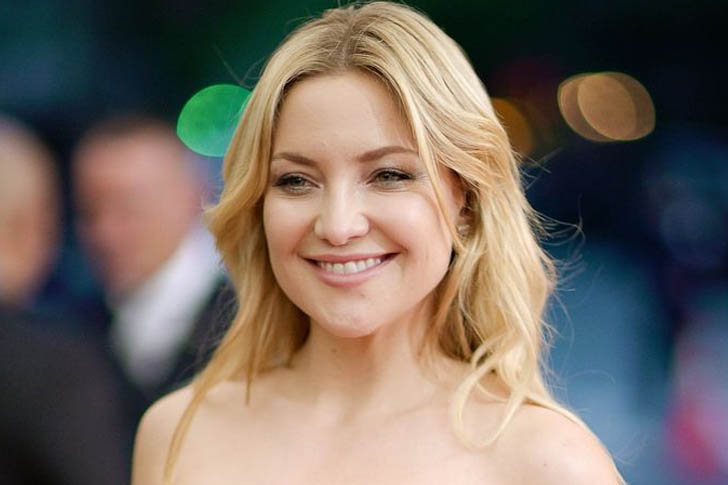 To some degree, Kate Hudson has been in the middle of the spotlight almost all her life. Hence, a lot of people are watching her, waiting on who she will date next. Although she tries her best to be very private about her love life, there is nothing that the public's prying eyes can't see.
Hudson had dated Chris Robinson in 2000 and Owen Wilson in 2006. She and Wilson worked in the movie You, Me, and Dupree together but eventually called it off after a year. However, in 2008, they rekindled their romance only to end it in 2009. She also had a thing with Dax Shephard, Heath Ledger, Lance Armstrong, Adam Scott, Alex Rodriguez, Matthew Bellamy, Derek Hough, Nick Jonas, J.J. Watt, and Diplo. She is currently in a relationship with Danny Fujikawa for three years now.
Alyssa Milano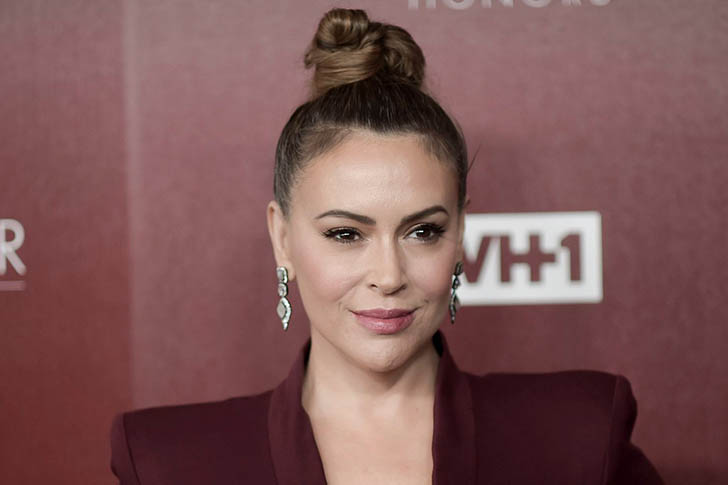 Aside from rising to prominence due to her roles in Who's the Boss?, Melrose Place, and Charmed, people also talked about Alyssa Milano's love life to a certain degree. She had dated a lot of men throughout the years, although she's now happily married to Dave Bugliari since they tied the knot in 2009, sharing two kids.
Some of the guys Milano dated were Brad Penny in 2005, Tom Glavine in the mid-2000s, Barry Zito in 2004, Carl Pavano in 2003, and Eric Dane in the same year. She also had a thing with Fred Durst for a year, Brian Krause, Mark Wahlberg, Scott Wolf, Erick Nies, Jonathan Silverman, David Arquette, Kirk Cameron, Greg Vaughan, and Jimmy Federico, among others. Milano also went for a date with Timberlake after breaking up with Britney Spears, although some said it was only a friendly one.
Larry King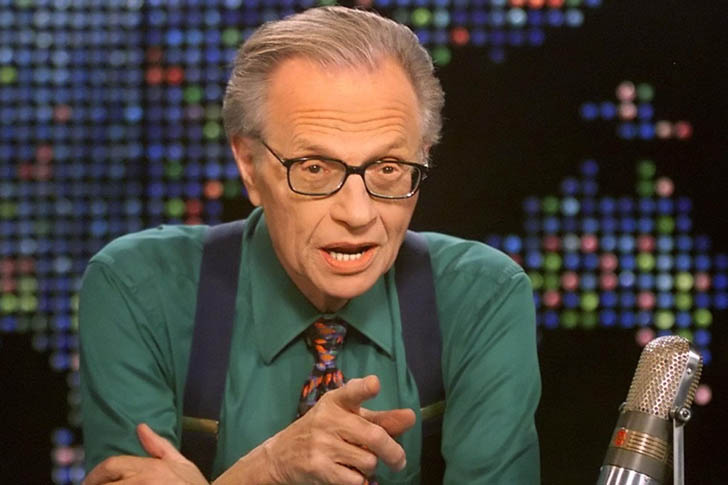 Larry King remains to be a significant figure in the entertainment industry, credits to his long-running career as a TV and radio host. He has been in the business since the 1950s, and he continuously blesses everyone with his incredible talent. Being in the spotlight for almost seven decades, fans have watched King's every move.
They see him get married, break up with a lover, have kids, and more. He has been married nine times. He previously tied the knot with Shawn Orga Engemann, Julie Alexander, Mickey Sutphin, Alene Akins, Annette Kaye, and Fred Miller. Sadly, these all ended. He, too, was once engaged with Deanna Lund and had relationships with Cyndy Garvey, Gloria Leonard, Sharon Lepore, and Angie Dickinson.
John F. Kennedy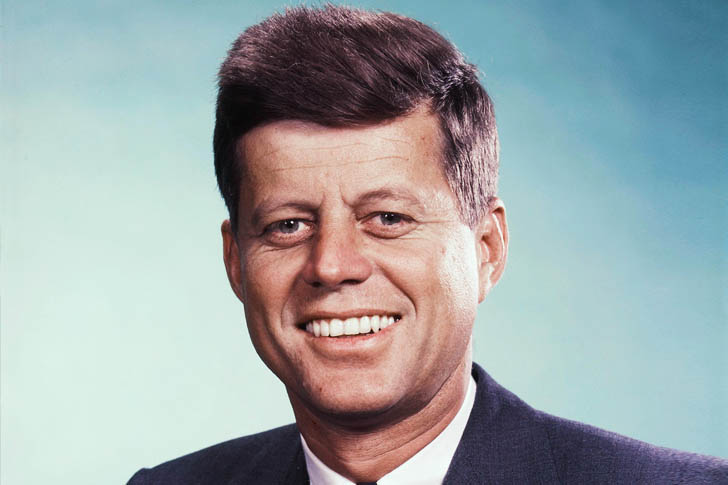 John F. Kennedy reportedly had numerous affairs throughout his lifetime. There were even accusations that he used his assistant to meet all the willing women he wanted. Some of the women he had a relationship with had the biggest names in entertainment, and on the top of the list was Marilyn Monroe. The degree of rumors about Kennedy and Monroe's affair had been high in the early days. Allegedly, they had an 18-month affair while the former president was married to Jacqueline Kennedy Onassis.
Aside from Monroe, there were many women he had been with, like Blaze Starr, who admitted in a magazine interview she had a thing with the POTUS. Marlene Dietrich's daughter also revealed her mother had a romance with Kennedy.
You've Reached The End