Actors and actresses. We are big fans of some of them. We get excited whenever a new trailer or film is announced and it is revealed that our favorite celebrity has a big role in it. More often than not, we always associate these actors with a particular type of role. When Tom Cruise portrays a heroic and charismatic protagonist in some of his films, it makes us think he behaves like that in real life, too. But if someone told you that he once portrayed a greedy studio executive named Les Grossman, would you believe them? You'd be surprised to realize it's true, right? Well, many actors and actresses have gone through the same scenario at least once in their careers. Sometimes they have to change the way they look, or their accent – or even both – to portray a character as perfectly as possible. Today, we will be talking about 50 actors who went out of their way to change how they look and speak for an acting credit. You'd probably be surprised by some of them.
Christian Bale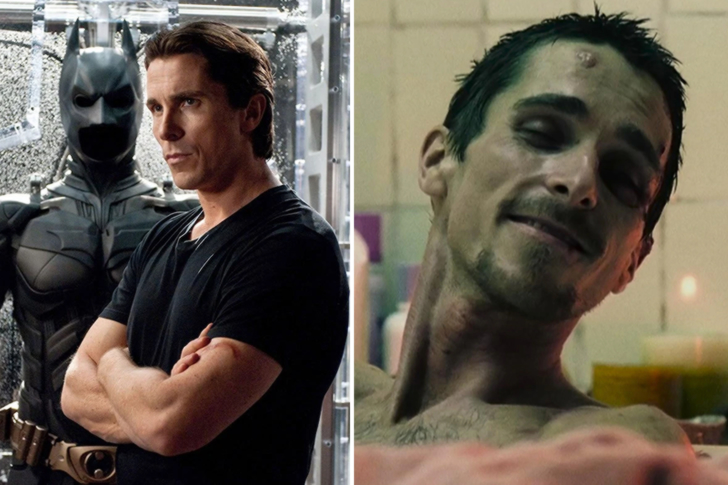 Christian Bale is notable for his portrayal of the caped crusader, Batman, in Christopher Nolan's
The Dark Night
 trilogy. But did you know that before Bale became the billionaire/crime fighter in 2005's
Batman Begins
, he had an acting credit for 2004's psychological thriller
The Machinist
, where he lost 63 pounds to get the look of his character, Trevor Reznik. Christian Bale weighed around 173 pounds, and he dropped to 110 pounds when filming eventually began – Bale managed to regain his weight and get in shape to prepare for his next outing as the Batman. When Christopher Nolan's superhero trilogy had finished filming, Christian Bale then gained 43 pounds for his next role as Irving Rosenfeld in 2013's
American Hustle
 and weighed around 228 pounds when filming began.
Benicio del Toro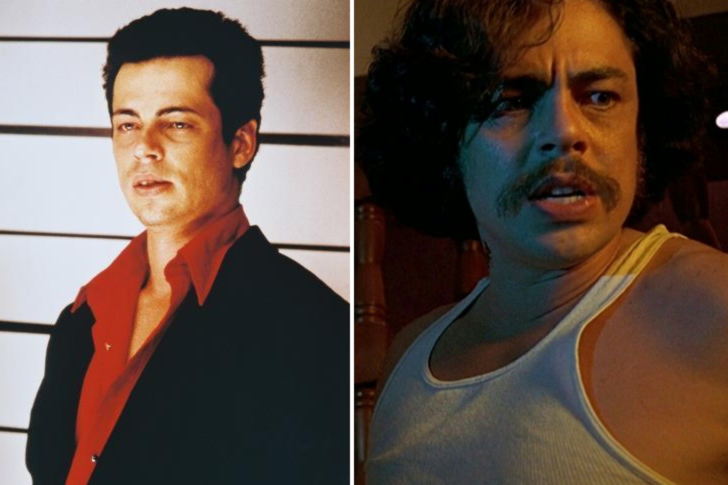 Benicio del Toro is an actor whose roles would often revolve around crime, mystery, and thriller genres, like 1995's The Usual Suspects, 2000's Traffic, 2003's The Hunted, 2005's Sin City, and the Sicario movies. However, del Toro isn't afraid to go and try other types of characters, and we've seen this in his acting credit as Dr. Gonzo, in 1998's Fear and Loathing in Las Vegas, where he gained over 40 pounds for the character. Del Toro also starred in the Marvel Cinematic Universe films as The Collector, a character with a bizarre get-up and eccentric personality. And if getting cast in the Marvel movies isn't surprising enough, del Toro also starred in Disney's Star Wars: The Last Jedi as DJ and played a stuttering space thief and hacker who doesn't believe in the principles of good and evil.
Charlize Theron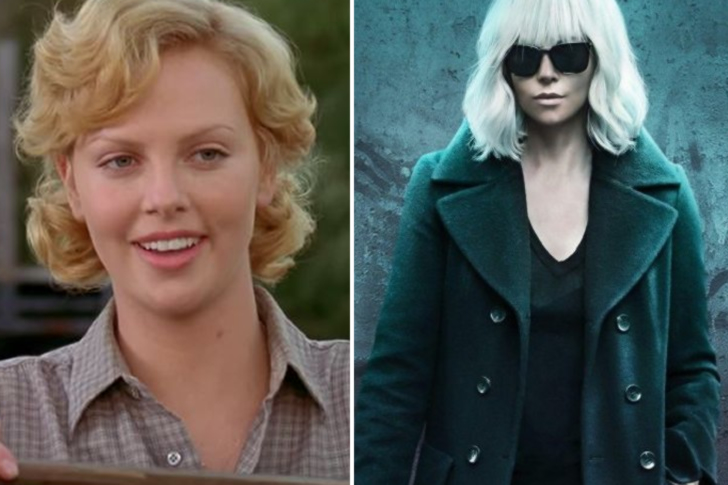 Even in the earlier years of Charlize Theron's acting career, a touch of variety was already apparent in the roles she took on, having starred in the 1997 horror film The Devil's Advocate, 1998's lighthearted adventure film, The Mighty Joe Young, and the 1999 drama film The Cider House Rules. Theron's career opened even more doors for her when she received immense praise for her acting credit as Aileen Wuornos in 2003's biopic Monster. Eventually, she got to star in more action-oriented movies like 2008's Hancock, 2015's Mad Max: Fury Road, and 2017's Fate of the Furious, as well as Atomic Blonde. With that in mind, the actress still manages to pull off more drama-oriented roles like in 2019's Bombshell, and comedy films like 2011's Young Adult. All the awards she has earned through the years serve more than enough to prove her excellent acting skills.
Edward Norton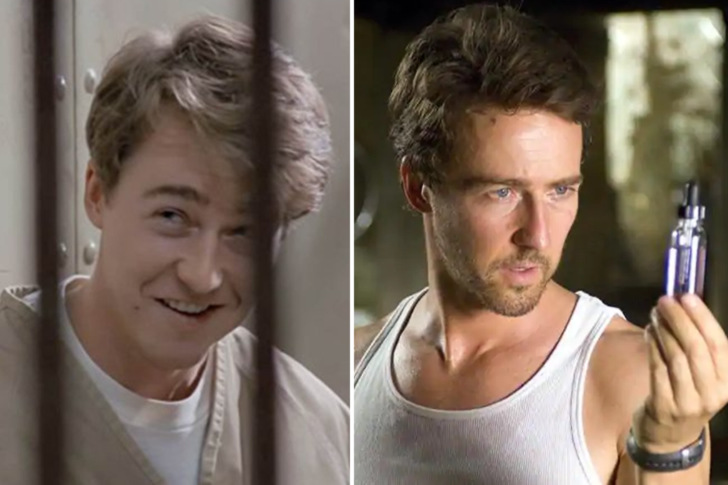 Edward Norton immediately caught the public's attention with his debut in 1996's Primal Fear. Among his other films, the most notable transformation that Norton made to himself was for his acting credit as the terrifying Derek Vinyard in 1998's American History X. Other films he has starred in include 2006's romantic mystery The Illusionist, 2008's superhero film The Incredible Hulk, and 2014's comedy-dramas The Grand Budapest Hotel, and Birdman. Although Norton has developed a reputation for being an extreme perfectionist in his work, his colleagues highly respect him, even offering help in his film projects. Edward Norton has been considered one of the most talented actors of his generation due to his portrayal of various characters. He can play a hero, a villain, or a side character, and still give it his all.
Phillip Seymour Hoffman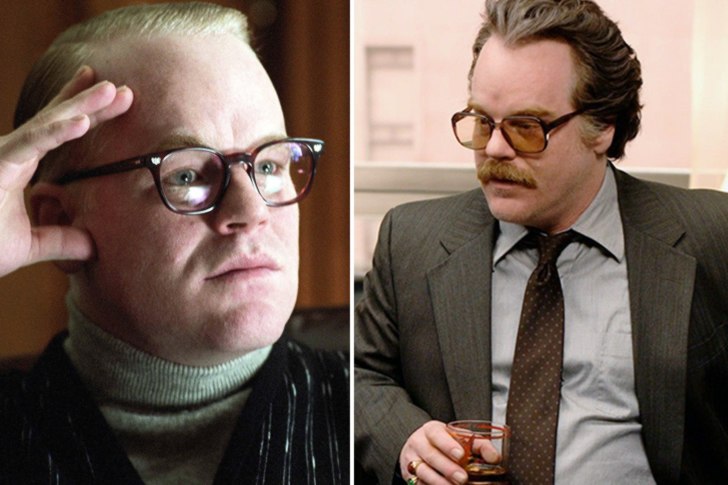 If the dedication is what you're looking for in an actor, you can definitely get that with Hoffman. Throughout his career, Phillip Seymour Hoffman is most notable for his dedication to the roles he takes. To the degree that if he were to portray a real person for a biopic, he would go to the extent of analyzing their mannerisms and manner of speaking. The result has always been fantastic. Hoffman truly embodies the characters he portrays – looking, speaking, and moving like them. Two films worth mentioning are 2005's Capote and 2007's Charlie Wilson's War, where Hoffman depicts Truman Capote and Gust Avrakotos respectively. Even after his unfortunate passing, Hoffman is highly regarded as one of the best actors who has ever graced the film industry.
Gary Oldman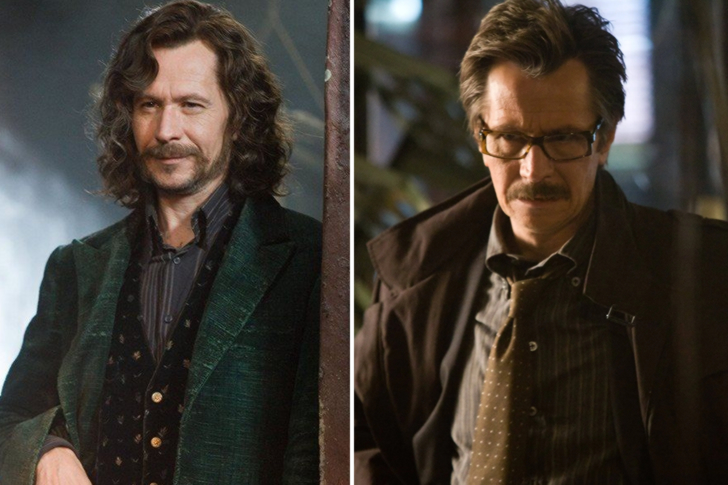 Gary Oldman has had quite the list of characters under his credit. From starring as the iconic vampire Dracula in Bram Stoker's Dracula to being Batman's trusted police partner Commissioner Gordon in The Dark Knight trilogy. Aside from his appearance, Gary Oldman has changed his voice so much in some of the films he starred in that he needed the assistance of a vocal coach after some of them to regain his original accent. But this setback hasn't stopped him from performing his best in the roles he is given. Other characters he has portrayed include Ludwig van Beethoven in 1994's Immortal Beloved, Sirius Black in the Harry Potter films, and Winston Churchill in 2017's Darkest Hour, earning an Academy Award for Best Actor for his performance in the latter film.
Keanu Reeves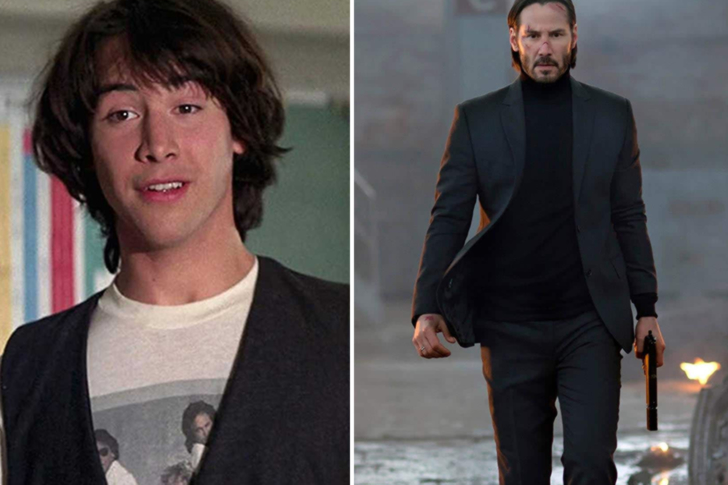 After seeing him in his more recent films like John Wick, it's easy to forget Keanu Reeves has also played the role of Ted Logan in the more lighthearted Bill & Ted film franchise. But after getting acting credits for more action-oriented movies like Speed, Point Break, and The Matrix trilogy, Reeves eventually developed the "action hero" archetype. After a few hiccups here and there in his career and personal life, Reeves brought the public's attention back to him when he starred as the breathtaking titular character John Wick. Despite that he's already in his mid-50s, Reeves has shown the world that he can still pull off the action hero persona like it's second-nature. With his lovable nature as a person, all we can wish for is nothing but the best for Keanu Reeves.
Michael J. Fox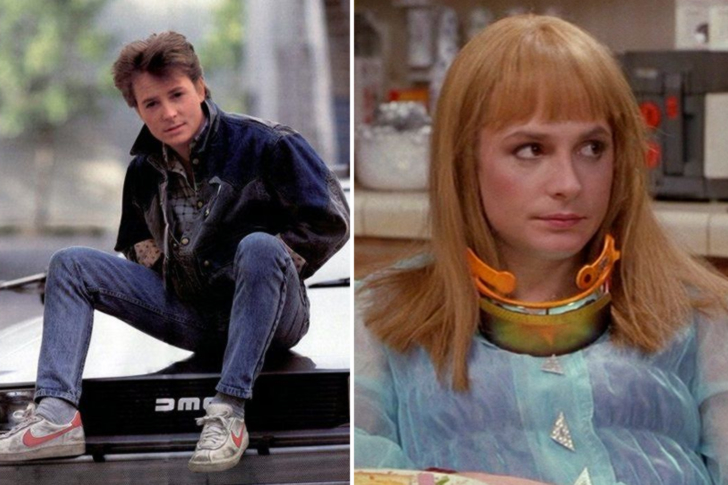 Have you ever had someone tell you that you look like your mother or father? Well, for Back to the Future protagonist, Marty McFly, he and his daughter look so much alike. One reason behind that is because both Marty and Marlene, his daughter, are portrayed by the same actor, Michael J. Fox. Although throughout the trilogy, Fox was given acting credits for Marty, it was in the sequel, Back to the Future Part II, that he needed to put on some makeup and a wig for a moment for a scene that shows Marlene at home with her parents and brother. Furthermore, with a little movie magic, Fox can be seen on-screen performing three roles simultaneously: Marlene, old Marty, and Marty posing as his future son Marty Jr.
50 Cent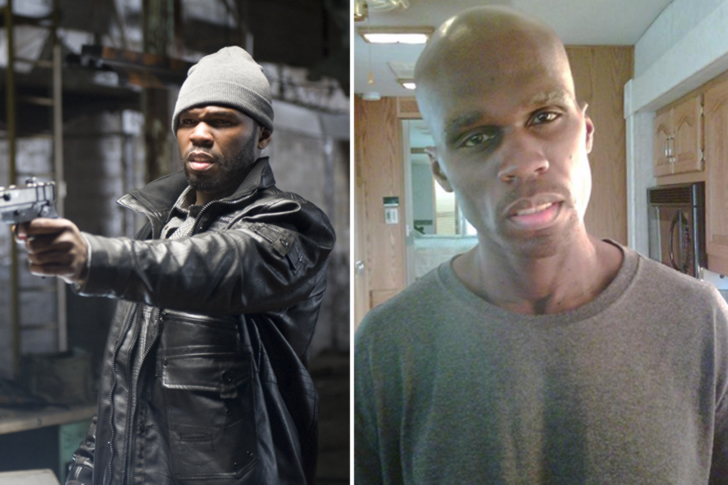 Curtis James "50 Cent" Jackson is well-known as a rapper with records like Get Rich or Die Tryin', Animal Ambition, and Street King Immortal. However, Jackson also has more than a few acting credits for film and TV. One film of Jackson's, in particular, that caught the attention of the public is the movie Things Fall Apart, which was released in 2011. Jackson, who has a very muscular and ripped physique, lost 54 pounds in nine weeks to get the look of his character, Deon. After revealing to the public that he went on a liquid diet and spent three hours on the treadmill every day during those nine weeks of preparation, 50 Cent assured his loved ones and fans that he is okay and is regaining the weight that he has lost for the film.
Meryl Streep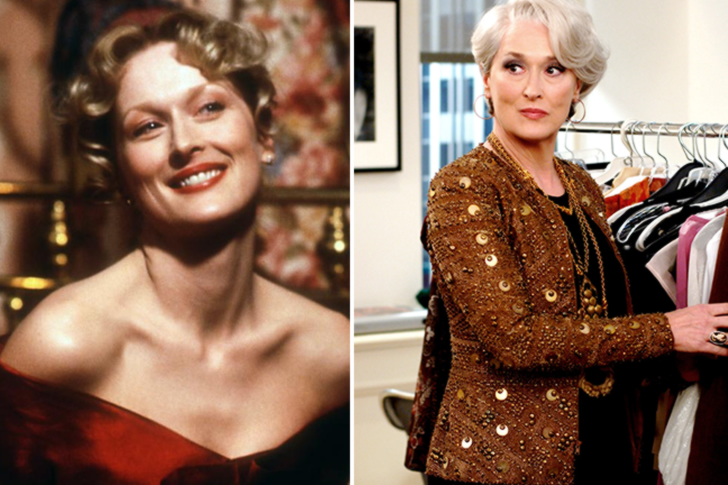 Meryl Streep is an actress who is also well-known for her acting range and efficiency with using many accents – she once mimicked a fan's accent on the spot when they met in a convention. She showcased her acting chops in films like 1982's drama Sophie's Choice, 2002's psychological drama The Hours, 2006's drama-comedy The Devil Wears Prada, and 2008's romantic-comedy musical Mamma Mia! Her most contrasting performances would be her role as Miranda Priestly, the overly demanding fashionista in The Devil Wears Prada, and Sophia, a woman trying to find a new life after escaping a traumatic predicament in the film Sophie's Choice. With an acting range this wide, no wonder Meryl Streep has, to a huge degree, been acknowledged as one of the greatest in the industry.