Actors and actresses. We are big fans of some of them. We get excited whenever a new trailer or film is announced and it is revealed that our favorite celebrity has a big role in it. More often than not, we always associate these actors to a particular type of role. When Tom Cruise portrays a heroic and charismatic protagonist in some of his films, it makes us think he behaves like that in real life, too. But if someone told you that he once portrayed a greedy studio executive named Les Grossman, would you believe them? You'd be surprised to realize it's true, right? Well, many actors and actresses have gone through the same scenario at least once in their careers. Sometimes they have to change the way they look, or their accent – or even both – to portray a character as perfectly as possible. Today, we will be talking about 50 actors who went out of their way to change how they look and speak for an acting credit. You'd probably be surprised by some of them.
Tom Cruise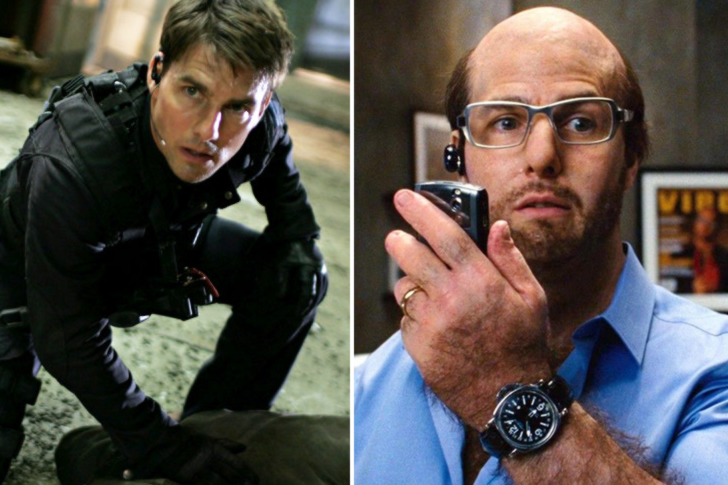 Starting off this list is Tom Cruise. In recent years, Cruise would often be the charismatic and heroic protagonist of a story. One notable example of this is when he portrayed Ethan Hunt in the
Mission Impossible
 films. He also played Cage in
The Edge of Tomorrow
, and the titular character in the Jack Reacher movies. To Tom's credit, he seemed to be playing the same person, just in different scenarios. But in 2008, Tom Cruise got the chance to showcase more of his comedic side through the character of Les Grossman. It was in the action-comedy film
Tropic Thunder
, where he got nominated for a Golden Globe for Best Supporting Actor. To see an action star, who is also known to have a good sense of humor, perform in a role where he can utilize his comedic chops is quite a sight to behold.
Johnny Depp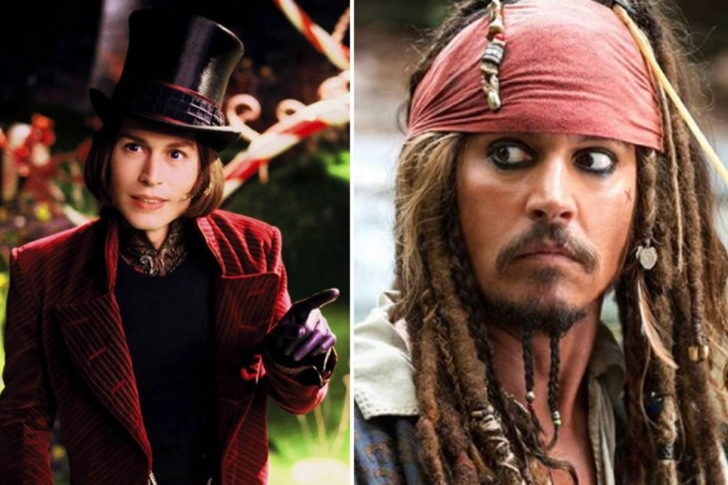 Most actors we know and love often perform in roles that are quite synonymous with each other, leading them to become typecast as a result. On the other hand, Johnny Depp is an actor well-known for taking on various roles throughout his career. He deserves credit for playing characters like Willy Wonka in Charlie and the Chocolate Factory, the titular character in Edward Scissorhands, Jack Sparrow in the Pirates of the Caribbean films, Gellert Grindelwald in the Fantastic Beasts film, and James "Whitey" Bulger in the biopic Black Mass. Depp is surely an actor who loves to test the limits of his acting skills. Perhaps, it is easy to expect the unexpected when it comes to finding out what Johnny Depp's next role in a film will be.
Christian Bale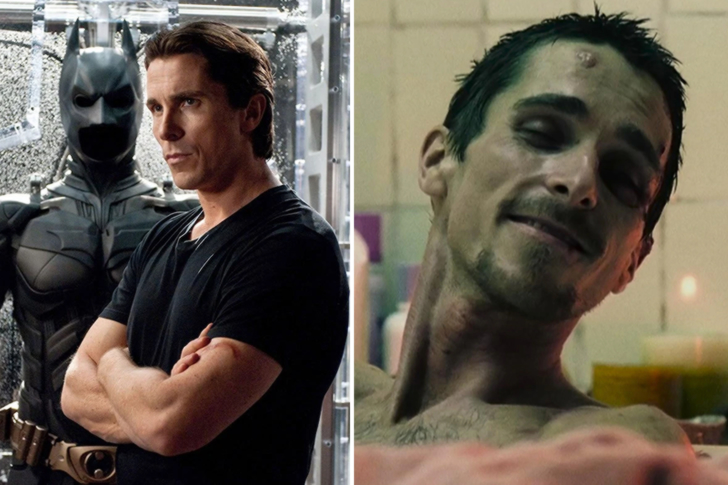 Christian Bale is notable for his portrayal of the caped crusader, Batman, in Christopher Nolan's The Dark Night trilogy. But did you know that before Bale became the billionaire/crime fighter in 2005's Batman Begins, he had an acting credit for 2004's psychological thriller The Machinist, where he lost 63 pounds to get the look of his character, Trevor Reznik? Christian Bale weighed around 173 pounds, and he dropped to 110 pounds when filming eventually began – Bale managed to regain his weight and get in shape to prepare for his next outing as the Batman. When Christopher Nolan's superhero trilogy had finished filming, Christian Bale then gained 43 pounds for his next role as Irving Rosenfeld in 2013's American Hustle and weighed around 228 pounds when filming began.
Benicio del Toro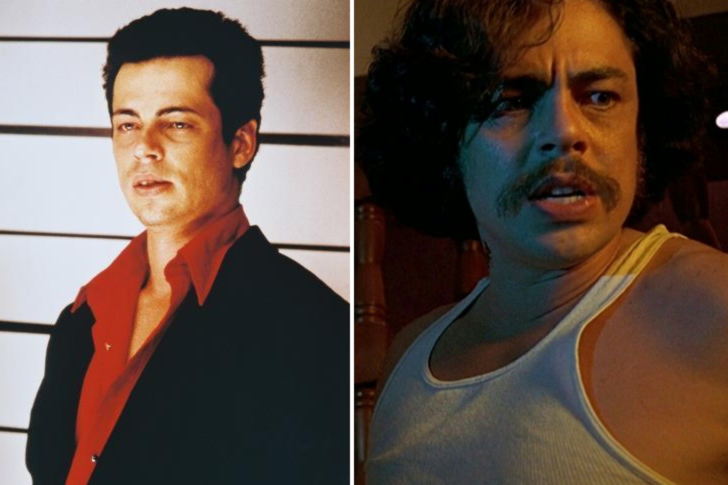 Benicio del Toro is an actor whose roles would often revolve around crime, mystery, and thriller genres, like 1995's The Usual Suspects, 2000's Traffic, 2003's The Hunted, 2005's Sin City, and the Sicario movies. However, del Toro isn't afraid to go and try other types of characters, and we've seen this in his acting credit as Dr. Gonzo, in 1998's Fear and Loathing in Las Vegas, where he gained over 40 pounds for the character. Del Toro also starred in the Marvel Cinematic Universe films as The Collector, a character with a bizarre get-up and eccentric personality. And if getting cast in the Marvel movies isn't surprising enough, del Toro also starred in Disney's Star Wars: The Last Jedi as DJ and played a stuttering space thief and hacker who doesn't believe in the principles of good and evil.
Emily Blunt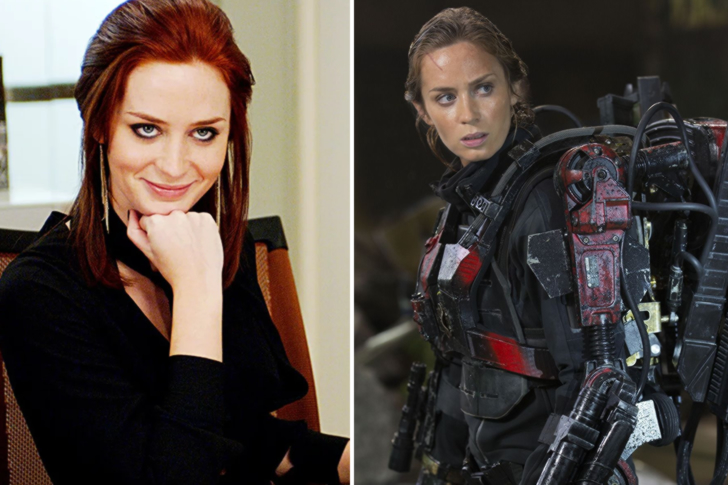 Through the years, Emily Blunt has starred in various films, ranging from dramas, comedies, and musicals. These include 2006's The Devil Wears Prada, 2011's Salmon Fishing in the Yemen, and 2018's Mary Poppins Returns. But if needed, Blunt can surely pull off a tough character persona, which we saw in her acting credit as Rita Vrataski in 2014's Edge of Tomorrow, which Blunt claimed to have spent three months of training before filming as preparation for her performance. And aside from action, Emily Blunt also starred in 2018's A Quiet Place, a sci-fi-horror film where she portrays a loving mother ensuring her family's safety, keeping them away from the creatures that roam the outside world. To put it bluntly, Emily Blunt can play a character in any film genre and pull it off magnificently.
Charlize Theron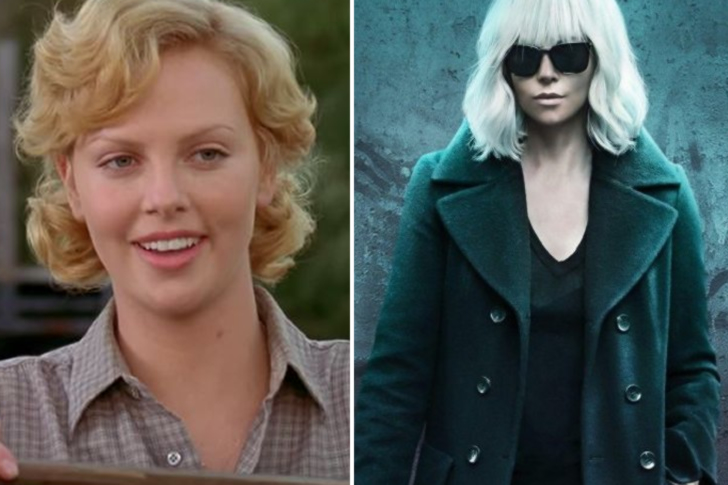 Even in the earlier years of Charlize Theron's acting career, a touch of variety was already apparent in the roles she took on, having starred in the 1997 horror film The Devil's Advocate, 1998's lighthearted adventure film, The Mighty Joe Young, and the 1999 drama film The Cider House Rules. Theron's career opened even more doors for her when she received immense praise for her acting credit as Aileen Wuornos in 2003's biopic Monster. Eventually, she got to star in more action-oriented movies like 2008's Hancock, 2015's Mad Max: Fury Road, and 2017's Fate of the Furious, as well as Atomic Blonde. With that in mind, the actress still manages to pull off more drama-oriented roles like in 2019's Bombshell, and comedy films like 2011's Young Adult. All the awards she has earned through the years serve more than enough to prove her excellent acting skills.
Robert Downey Jr.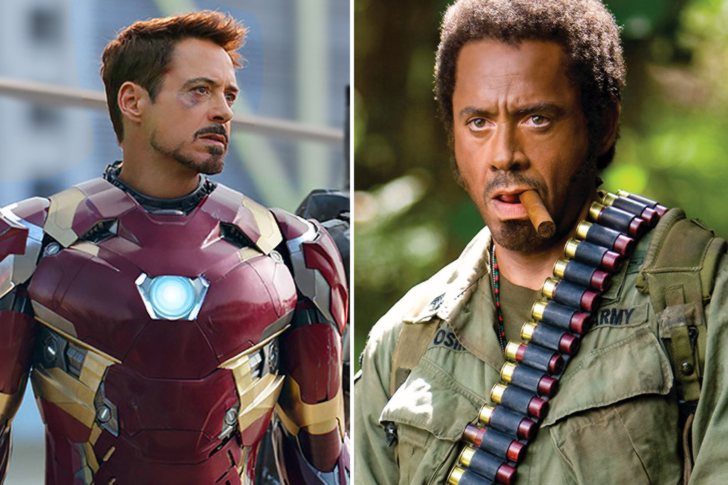 After years of going through personal troubles, Robert Downey Jr. returned to the spotlight with his hit comeback role in 2008's Iron Man, which eventually started the Marvel Cinematic Universe. But in that same year, another film the actor starred in was also released – just a few months after the Marvel hit reached cinemas. That film is Tropic Thunder, an action-comedy film that also poses as satire regarding the film industry's antics. In this film, Downey Jr. portrayed Kirk Lazarus, an Australian method actor who's so committed to the roles he takes that he made investments to alter his appearance for one of them. Aside from this performance, Downey Jr. showed more of his talents in the Sherlock Holmes films, where he portrayed the titular detective who solves crimes through unorthodox means.
Aamir Khan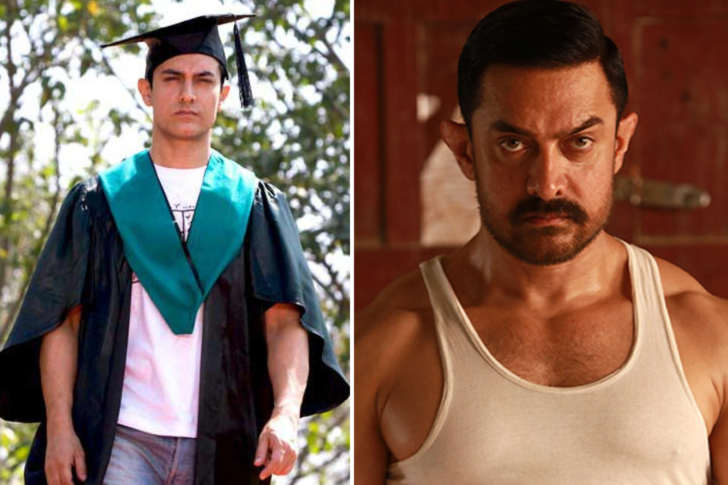 Aamir Khan has made quite a name for himself with films like 3 Idiots and Every Child is Special. For his acting credit in the previously mentioned movie, Khan portrayed a teacher who helps one of his students overcome their dyslexia. In 3 Idiots, Aamir Khan portrays the character Rancho, an energetic, lively, and brilliant engineering student – an impressive feat if you're aware that Khan was 44 years old at the time of filming. However, Khan's most astonishing transformation would be for his performance in 2016's Dangal. He went on a diet and took up an exercise routine to gain 55 pounds within six months in preparation for the film. And that is why the people in India call Aamir Khan, "Mr. Perfectionist." Because in whatever he does, he dials his energy up to 110%.
Brad Pitt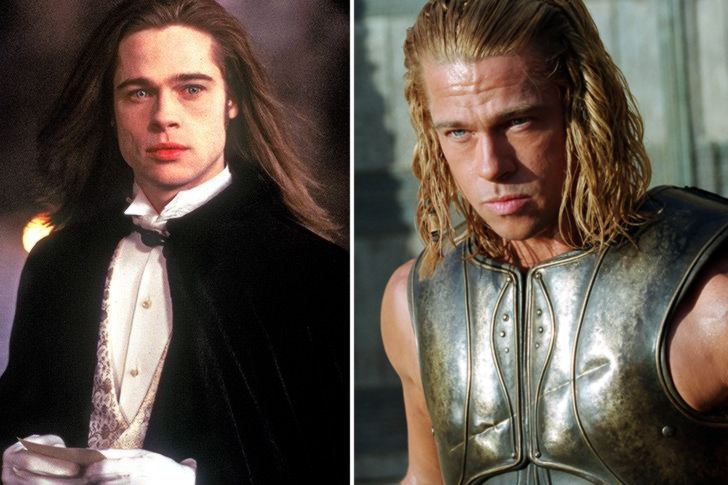 Brad Pitt is known to be among the most influential celebrities in Hollywood to the degree that he can star in any film role that he chooses. One of the films he took part in in recent years was for a cameo in the movie Deadpool 2, where his character, The Vanisher, was invisible for most of his screen time and only showed his face for two seconds. Other films in Brad Pitt's career include his breakthrough role as a vampire in 1994's horror film Interview with the Vampire: The Vampire Chronicles, the 2001 heist film Oceans Eleven, 2004's epic Troy, and 2008's romantic fantasy The Curious Case of Benjamin Button. As long as Brad Pitt stars in movies that he has a passion for, then it isn't wrong to expect nothing short of a remarkable performance.
Daniel Radcliffe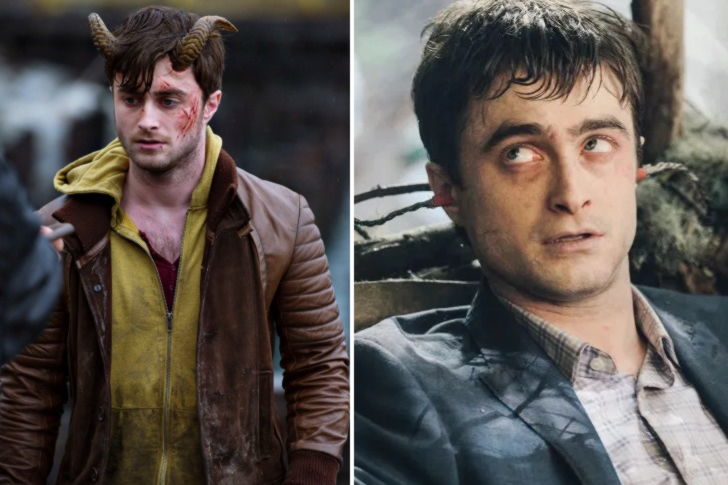 After bidding farewell to Hogwarts, Daniel Radcliffe went on to star in bizarre roles like in 2013's Horns, 2016's  Swiss Army Man, and 2019's Guns Akimbo. In Horns, Radcliffe played Ignatius Perrish, a man who discovers he possesses supernatural abilities and plans to utilize them to solve a case. In Swiss Army Man, Radcliffe's acting credit was portraying a dead person that the main character, Hank Thompson, later meets and realizes can be used as a human Swiss Army knife. For Guns Akimbo, Radcliffe took on the role of Miles Lee Harris, a programmer who needs to fight through his way out of an underground fight club while having guns stuck to his hands. In a way, the new films that Daniel Radcliffe took on after Harry Potter still had magic in them, albeit in a twisted way.
Edward Norton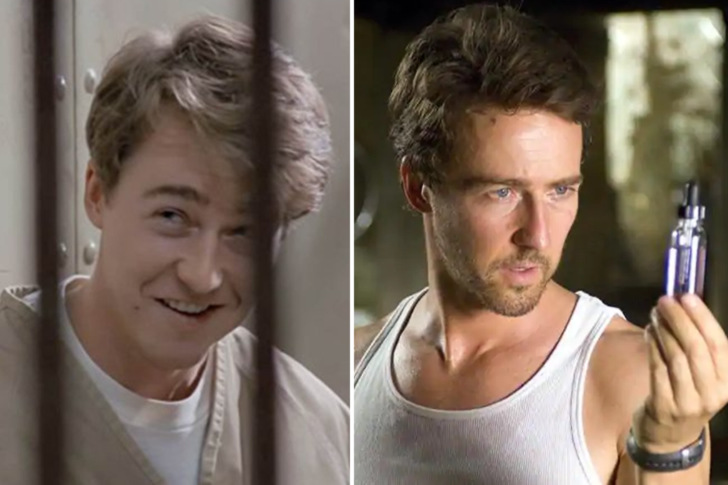 Edward Norton immediately caught the public's attention with his debut in 1996's Primal Fear. Among his other films, the most notable transformation that Norton made to himself was for his acting credit as the terrifying Derek Vinyard in 1998's American History X. Other films he has starred in include 2006's romantic mystery The Illusionist, 2008's superhero film The Incredible Hulk, and 2014's comedy-dramas The Grand Budapest Hotel, and Birdman. Although Norton has developed a reputation for being an extreme perfectionist in his work, his colleagues highly respect him, even offering help in his film projects. Edward Norton has been considered one of the most talented actors of his generation due to his portrayal of various characters. He can play a hero, a villain, or a side character, and still give it his all.
Phillip Seymour Hoffman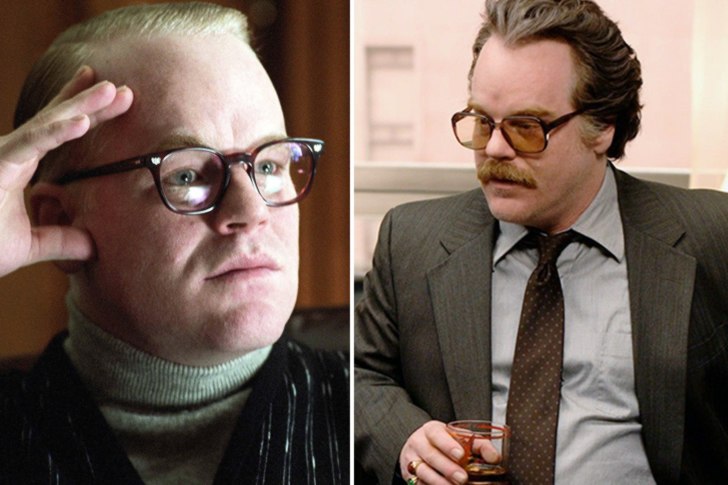 If dedication is what you're looking for in an actor, you can definitely get that with Hoffman. Throughout his career, Phillip Seymour Hoffman is most notable for his dedication to the roles he takes. To the degree that if he were to portray a real person for a biopic, he would go to the extent of analyzing their mannerisms and manner of speaking. The result has always been fantastic. Hoffman truly embodies the characters he portrays – looking, speaking, and moving like them. Two films worth mentioning are 2005's Capote and 2007's Charlie Wilson's War, where Hoffman depicts Truman Capote and Gust Avrakotos respectively. Even after his unfortunate passing, Hoffman is highly regarded as one of the best actors who has ever graced the film industry.
Leonardo DiCaprio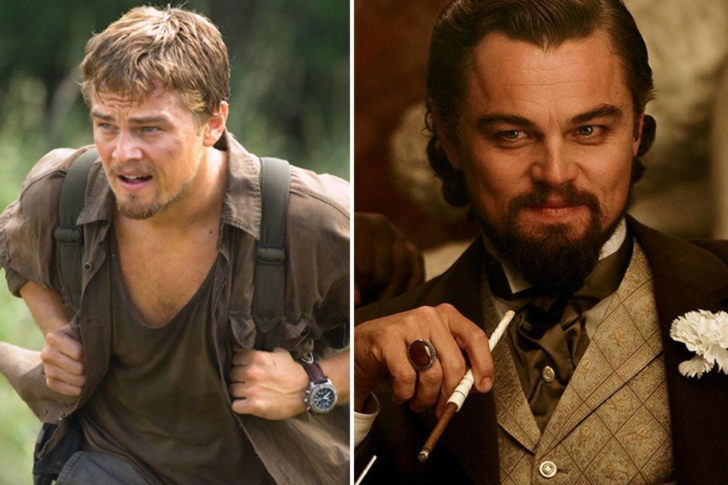 Among the A-list actors performing today, Leonardo DiCaprio carries a face and a highly respected and recognized name in the film industry. His films often vary from each other, from acting as a diamond smuggler in Blood Diamond to portraying a hunter trying to survive against enemies and nature alike in The Revenant. The films in DiCaprio's repertoire include 1997's Titanic, 2002's Catch Me If You Can, 2010's Inception, 2012's Django Unchained, and 2019's Once Upon a Time in Hollywood. With acting as one of DiCaprio's most significant investments, his hard work has undoubtedly paid off through the years, even becoming one of the world's most top-paid actors. Just like his character, Hugh Glass, DiCaprio will keep on at it for as long as he is breathing.
Gary Oldman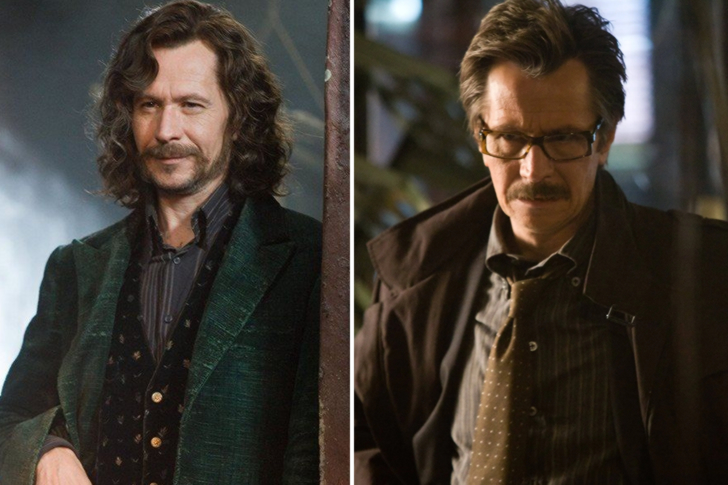 Gary Oldman has had quite the list of characters under his credit. From starring as the iconic vampire Dracula in Bram Stoker's Dracula to being Batman's trusted police partner Commissioner Gordon in The Dark Knight trilogy. Aside from his appearance, Gary Oldman has changed his voice so much in some of the films he starred in that he needed the assistance of a vocal coach after some of them to regain his original accent. But this setback hasn't stopped him from performing his best in the roles he is given. Other characters he has portrayed include Ludwig van Beethoven in 1994's Immortal Beloved, Sirius Black in the Harry Potter films, and as Winston Churchill in 2017's Darkest Hour, earning an Academy Award for Best Actor for his performance in the latter film.
Daniel Craig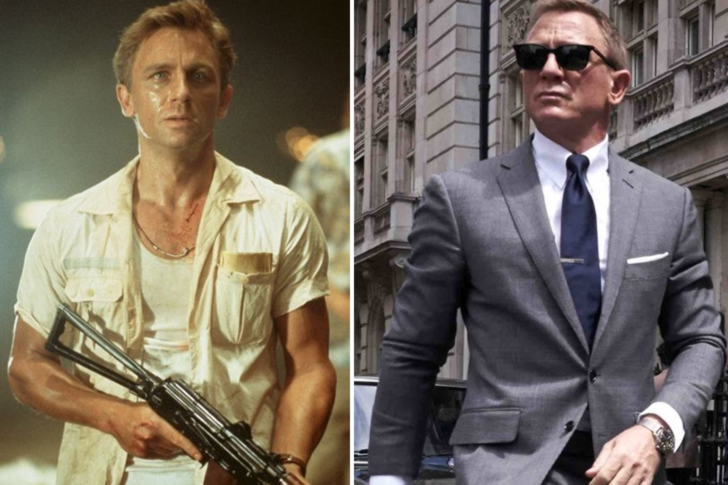 Although he has starred in other films like Layer Cake and Lara Croft: The Tomb Raider, Daniel Craig made a more prominent name for himself when he took on the 007 persona, debuting with Casino Royale. But more recently, Craig has shown moviegoers that he still has more tricks up his sleeve with his acting credit in the films Logan Lucky and Knives Out. Logan Lucky is a heist-comedy film where Craig stars as Joe Bang, a convict well-known for breaking open safe vaults. For Knives Out, Craig starred as Benoit Blanc, a world-famous private detective assigned to a difficult case. For these roles, not only did Craig change his overall persona, but he even went out of his way and spoke with a Southern American accent – an accent that is countries away from his actual voice!
Keanu Reeves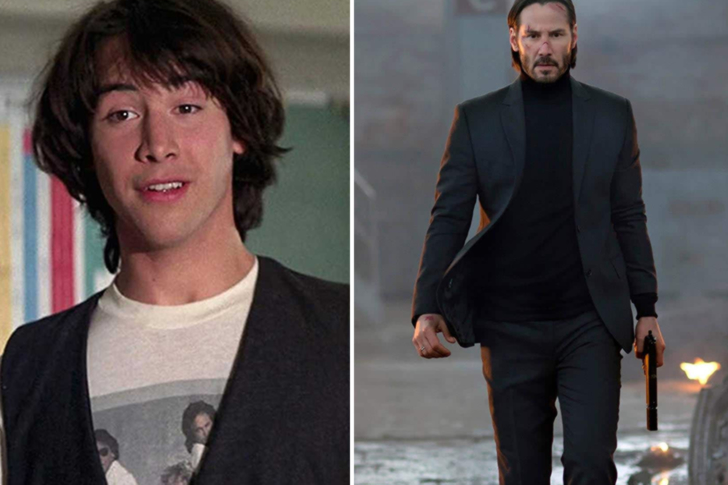 After seeing him in his more recent films like John Wick, it's easy to forget Keanu Reeves has also played the role of Ted Logan in the more lighthearted Bill & Ted film franchise. But after getting acting credits for more action-oriented movies like Speed, Point Break, and The Matrix trilogy, Reeves eventually developed the "action hero" archetype. After a few hiccups here and there in his career and personal life, Reeves brought the public's attention back to him when he starred as the breathtaking titular character John Wick. Despite that he's already in his mid-50s, Reeves has shown the world that he can still pull off the action hero persona like it's second-nature. With his lovable nature as a person, all we can wish for is nothing but the best for Keanu Reeves.
Natalie Portman

Natalie Portman is an actress who is well-known for portraying two characters: Padmé Amidala from the Star Wars prequels and the ballerina Nina Sayers in the psychological horror film Black Swan. Another performance worth mentioning would be when she portrayed Evey Hammond in 2006's V for Vendetta. The film helped Portman become more notable in the film industry thanks to her outstanding performance throughout its runtime. For Portman's performance in Black Swan, she prepared for her character by taking 8-hour ballet training routines six times a week – not to mention that she also had to work for 12 to 14 hours every day for filming. This dedication to the art didn't go unnoticed, because Portman eventually received credit for it when she won the Academy Award for Best Actress.
Halle Berry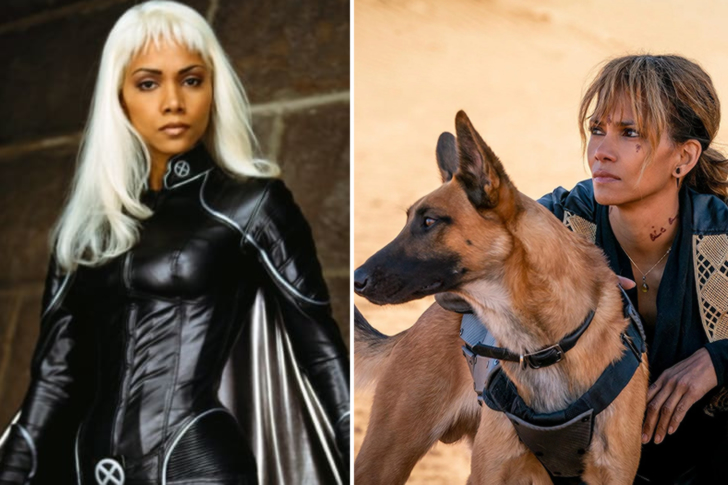 Halle Berry is an actress most notable for her acting credit as Storm in the X-Men movies. But aside from dying her hair white, Berry also went through a series of transformations to make herself look different – and that's all for one movie! For the 2012 sci-fi film Cloud Atlas, Berry portrayed six different characters, including a doctor named Dr. Ovid. When she was in costume as the doctor from the year 2144, Berry was barely recognizable that even her daughter got shocked and wondered why there was a man who somehow sounded like her mother. Another film that has increased her popularity is John Wick: Chapter 3 – Parabellum, where she took on the role of Sofia, a former assassin who can still hold her own in a fight – along with her dogs as backup.
Denzel Washington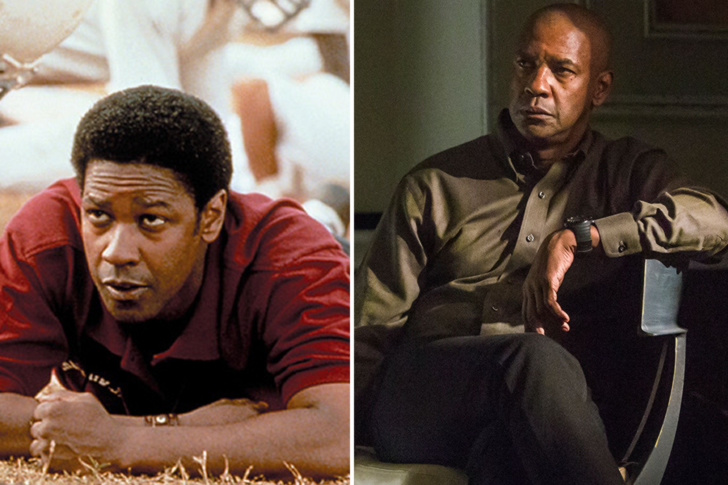 Some actors can transform into another person entirely from one movie to another, embodying the characters they portray. One such actor is Denzel Washington. For his 2000 biopic film Remember the Titans and 2001's crime thriller Training Day, Washington's characters for both films are, to a huge degree, the exact opposite of each other. For the former film, Remember the Titans, he portrays the American football coach Herman Boone, who's trying to unite his team's players. For the latter film, Training Day, Washington played Detective Sergeant Alonzo Harris, a ruthless member of society who can bend the law in whatever direction he wishes it to be. Other notable performances in Denzel Washington's resume include the boxer Rubin "Hurricane" Carter in 1999's The Hurricane, Frank Lucas in 2007's crime biopic American Gangster, and Robert McCall in 2014's action-thriller The Equalizer.
Michael J. Fox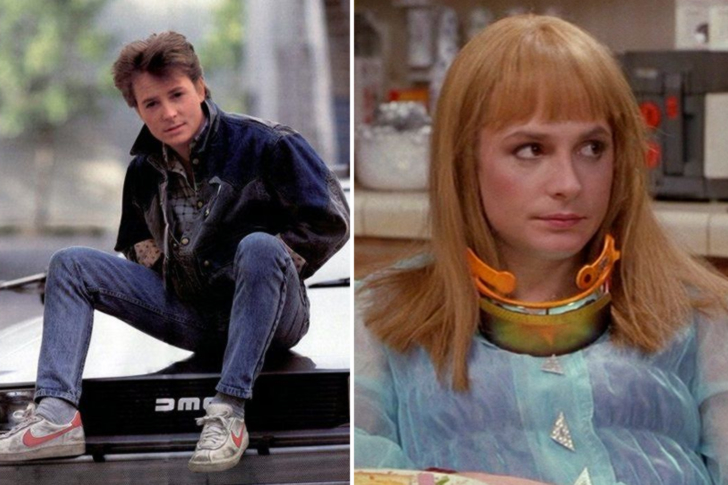 Have you ever had someone tell you that you look like your mother or father? Well, for Back to the Future protagonist, Marty McFly, he and his daughter look so much alike. One reason behind that is because both Marty and Marlene, his daughter, are portrayed by the same actor, Michael J. Fox. Although throughout the trilogy, Fox was given acting credits for Marty, it was in the sequel, Back to the Future Part II, that he needed to put on some makeup and a wig for a moment for a scene that shows Marlene at home with her parents and brother. Furthermore, with a little movie magic, Fox can be seen on-screen performing three roles simultaneously: Marlene, old Marty, and Marty posing as his future son Marty Jr.
Vincent D'Onofrio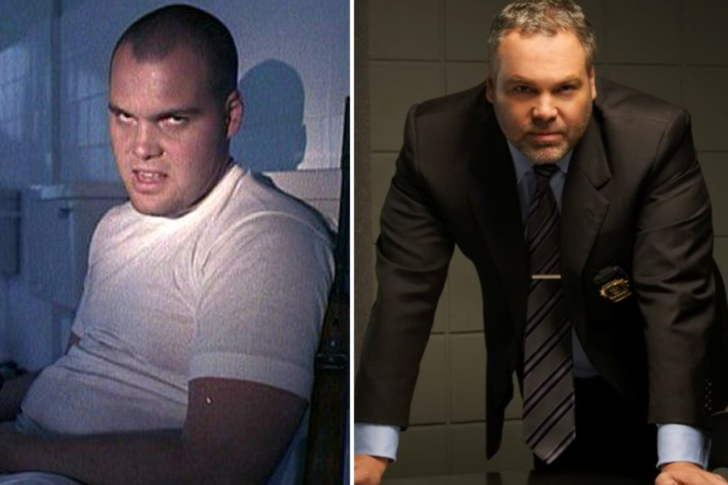 From portraying the unstable character of Leonard "Gomer Pyle" Lawrence from Stanley Kubrick's Full Metal Jacket to playing the menacing Kingpin Wilson Fisk in the series Daredevil, Vincent D'Onofrio can do the job. In Full Metal Jacket, D'Onofrio's performance, though brief, left a lasting mark on viewers, further supplementing the emotion the film is trying to evoke in the audience. With his outing as one of the antagonists in the Daredevil series, on the other hand, D'Onofrio deserves credit for giving the character that menacing aura, with his appearance and overall presence onscreen. Vincent D'Onofrio's other roles include Detective Robert Goren in Law & Order: Criminal Intent and Edgar the Bug in Men in Black. The man typically plays villainous characters, but his characters are so varied that he deserves being mentioned here.
50 Cent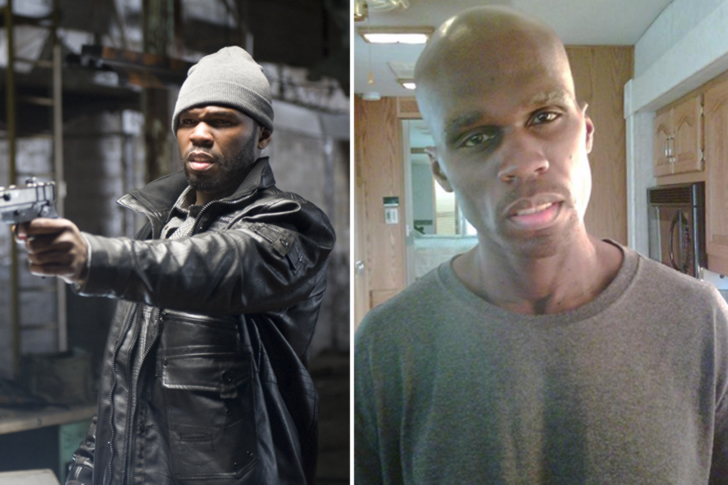 Curtis James "50 Cent" Jackson is well-known as a rapper with records like Get Rich or Die Tryin', Animal Ambition, and Street King Immortal. However, Jackson also has more than a few acting credits for film and TV. One film of Jackson's, in particular, that caught the attention of the public is the movie Things Fall Apart, which was released in 2011. Jackson, who has a very muscular and ripped physique, lost 54 pounds in nine weeks to get the look of his character, Deon. After revealing to the public that he went on a liquid diet and spent three hours on the treadmill every day during those nine weeks of preparation, 50 Cent assured his loved ones and fans that he is okay and is regaining the weight that he has lost for the film.
Robin Williams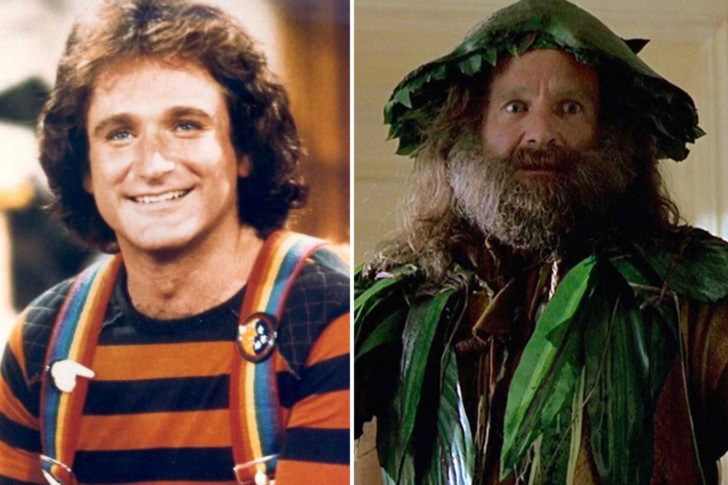 Robin Williams is an actor who always brings a spark of electricity with him whenever he performs in films. Williams first showcased his talent in improvisation and efficiency by using different voices with the character Mork from the TV series Mork & Mindy. Well-known for being one of the best comedians of all time, Williams is most notable for his performance in films like Mrs. Doubtfire, Jumanji, Good Will Hunting, and the Night at the Museum trilogy. Outside of acting, Robert Williams has also lent his voice to the now-iconic character Genie from Disney's 1992 animated film Aladdin. Thanks to his mastery of the art, Williams earned a Golden Globe award for his performance as Genie. Robin Williams' contribution to the film industry will be remembered fondly by his loved ones and fans alike.
Andy Serkis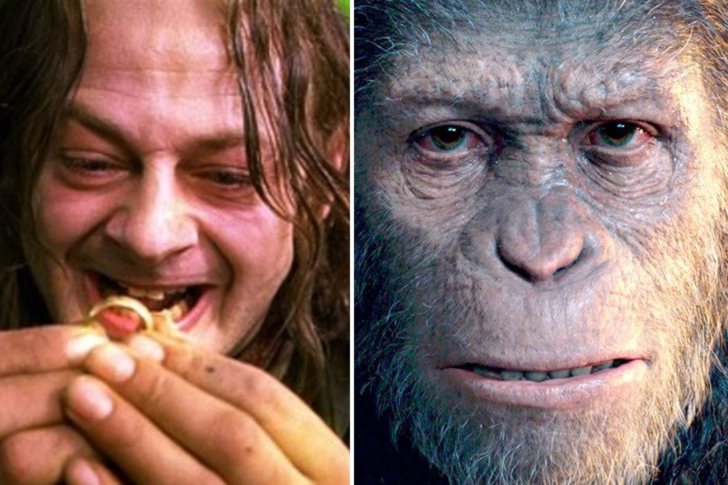 Most actors in this list are known for changing their presence in different films and performing as either a hero or villain. On the other hand, Andy Serkis pioneered a new type of acting in the film industry called "performance capture." This new type of acting lets actors lend not only their voice but also their movements to animated characters while allowing them to perform with other cast members on set. Serkis' most notable performances are for his acting credit as Smeagol and Gollum from the Lord of the Rings movies, King Kong from the film with the same name, and Caesar from the new Planet of the Apes movies. Thanks to Serkis' commitment, he helped open a new door of possibilities for the film industry.
Bill Skarsgård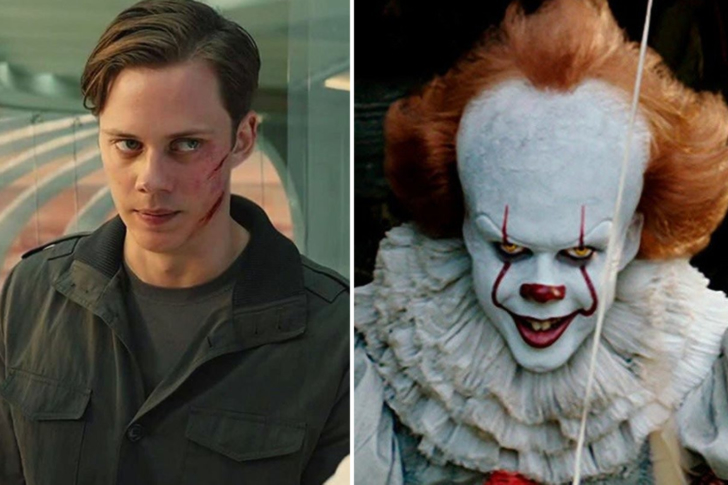 Bill Skarsgård is a reasonably new actor in terms of popularity. Among his film credits are 2010's comedy Simple Simon, 2016's thriller The Divergent Series: Allegiant, and 2017's action-thriller Atomic Blonde. However, Skarsgård's most iconic role would be his interpretation of Pennywise the Dancing Clown in the 2017 horror film It and its 2019 sequel. He reminded us of how scary a clown can be. His performance is often compared to Tim Curry's performance of the iconic monster created by Stephen King. Skarsgård presented a more terrifying and sinister side to the clown. The actor's performance was further accentuated by his makeup, costume, and the visual effects that were done to his character – the Pennywise smile and the lazy eye were all practically done by Skarsgård.
Ewan McGregor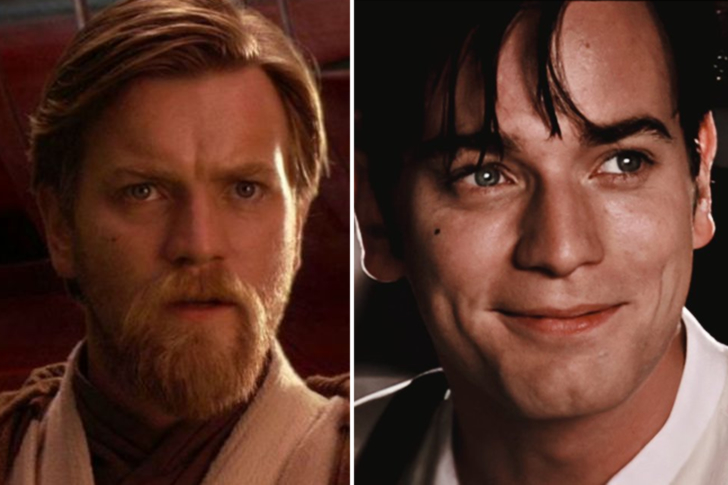 Ewan McGregor is an actor who is well-known for becoming a part of many people's lives thanks to his acting credit as the Jedi Obi-Wan Kenobi in the Star Wars prequels. Aside from the rumors that are spreading about McGregor reprising his role in an untitled Star Wars series, McGregor also starred in other films, including 2001's Moulin Rouge!, 2010's The Ghost Writer, 2018's Christopher Robin, and 2019's Doctor Sleep. Outside of films, McGregor also starred in the third season of the TV series Fargo, where he took on the role of brothers Ray and Emmit. McGregor had to develop a Minnesota accent and put on different sets of wigs and makeup for both roles. As a result, neither brother bear any resemblance to the actor as far as looks are concerned – a job well done for McGregor and his makeup team.
Sandra Bullock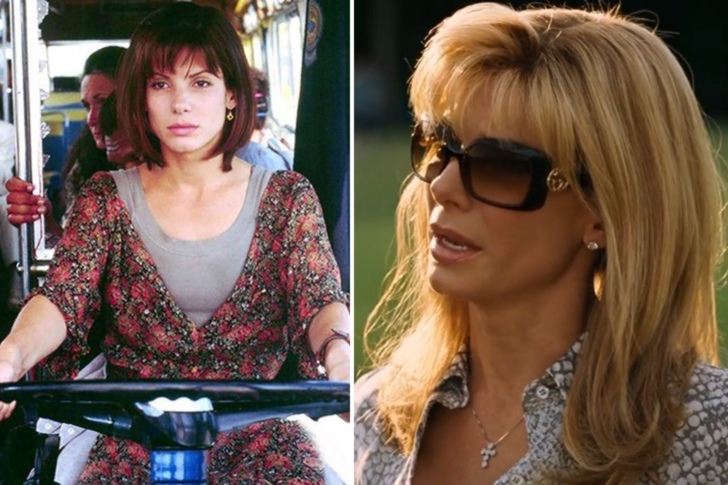 Hollywood's sweetheart, Sandra Bullock, has developed quite a film career under her belt, first gaining fame with the 1994 action-thriller Speed. Bullock eventually showed more of her acting skills through her character Grace Hart in 2000's comedy Miss Congeniality, where she portrayed a cop who takes on a disguise later in the story. Another role that brought the actress to even greater fame was her portrayal of Leigh Anne Tuohy, a loving mother who helps a homeless boy get back on his feet in 2009's biographical drama The Blind Side. As a result of her excellent performance in the film, Bullock won both the Academy Award and Golden Globe Award for Best Actress. She eventually starred in other films, like the famous 2013 sci-fi-thriller Gravity and 2018's horror-thriller Bird Box. Bullock truly deserves credit for these iconic roles.
Chris Pratt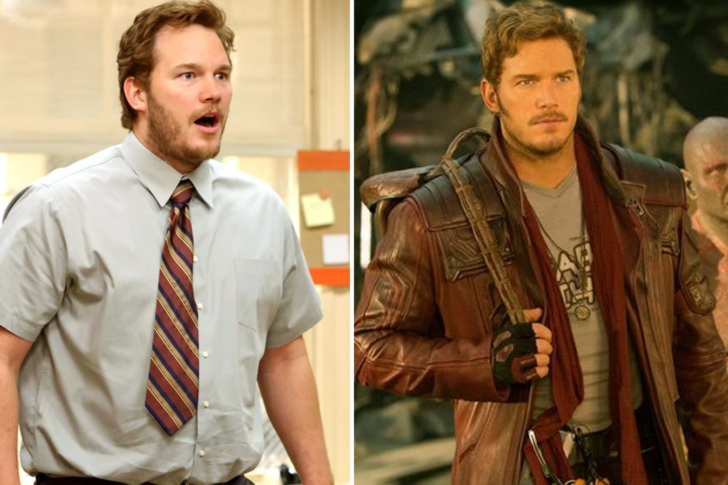 Chris Pratt is an actor well-known for his role in the TV series Parks and Recreation and for being a member of the Marvel Cinematic Universe's Guardians of the Galaxy. But before getting acting credit for playing Marvel's Star-Lord, Pratt got help from a personal trainer and nutritionist during the six months of preparation for the role. He lost 60 pounds at the end of the process. Be it chubby or buff, Pratt sure knows how to give a comedic performance when the story requires it. Other films that he's been involved with include The Lego Movie, the Jurassic World movies, Passengers, Zero Dark Thirty, and Magnificent Seven. Pratt surely proved that becoming buff and ripped takes a lot of time and commitment.
Ryan Reynolds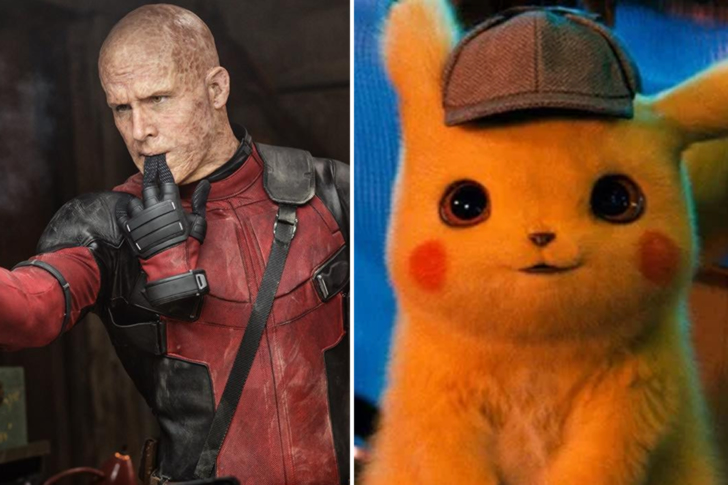 Ryan Reynolds has become more popular in recent years thanks to his involvement in the Deadpool films, both in front and behind the scenes, and for voicing Pikachu in the Pokémon Detective Pikachu movie. The investments he made for the film, from pre-production until its release, has brought excellent results for everyone involved, including Reynolds, who portrayed the titular character. He has prosthetic make up on the whole time his face was shown onscreen. After all those years of hard work and dedication for the film, it can be said that Ryan Reynolds and his Deadpool persona are now synonymous with each other. But that doesn't stop Reynolds from excelling in other films as well, including Buried, 6 Underground, Life, and Free Guy.
Ben Kingsley

Ben Kingsley is an actor whose acting skills became more polished as his career progressed. With a career spanning over five decades, Ben Kingsley has earned awards and nominations thanks to his performance in films throughout the years. With acting credits for roles that include the historical figure Mohandas Gandhi in the 1982 biopic Gandhi and the fictional "villain" Mandarin for Marvel's Iron Man 3, Ben Kingsley has portrayed various roles throughout his career. Thanks to his calm – which he can quickly convert to menacing – presence, Kingsley can blend into any performance, whether it is that of a hero or a villain. Other films Kingsley starred in include the historical drama The Physician, the satire-comedy The Dictator, the sci-fi-action Ender's Game, the psychological-thriller Shutter Island, the adventure-drama Hugo, and the iconic classic Schindler's List.
Warwick Davis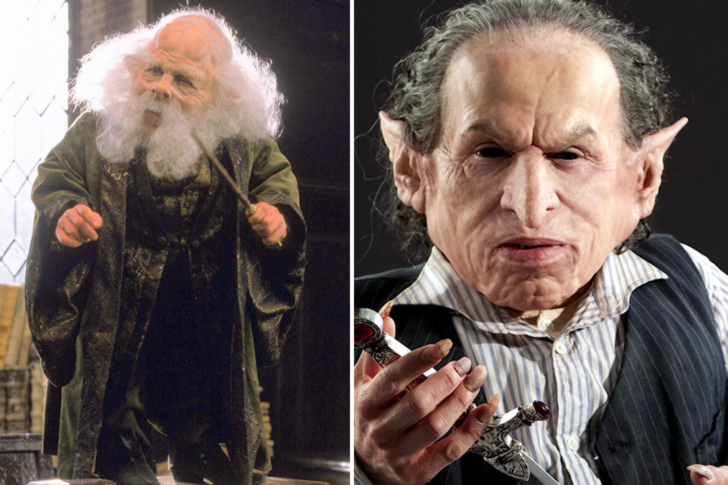 Warwick Davis is one of those actors that you'd often miss when you see a film because he is usually covered with prosthetic makeup. One such example would be for the Harry Potter films, where Davis not only portrays one but two characters. For most of the film series, Davis portrayed the charms master Professor Filius Flitwick and Griphook, who helped Harry Potter and his friends later on as the story progressed. Other roles that Warwick Davis has an acting credit for include the titular characters for the Willow and Leprechaun films, Wicket the Ewok from the Star Wars films, and as a fictional version of himself in the TV series Life's Too Short. Even when life seems to be rough for him, Warwick Davis sure knows how to make the most of what is given to him.
Tom Hanks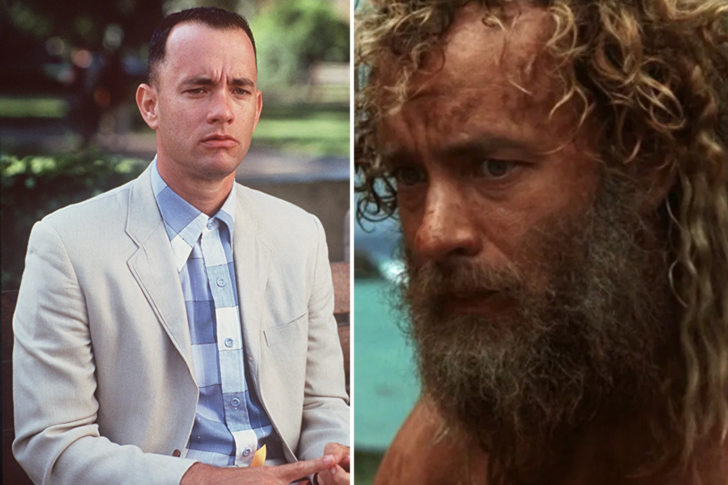 Tom Hanks has made quite a name for himself in the film industry thanks to his acting credits in films like Forrest Gump, Saving Private Ryan, and for lending his voice to one of Disney's iconic characters, Sheriff Woody in the Toy Story films. But one of his most notable performances was in the movie Castaway. Hanks gained a few pounds at the beginning of filming for him to look like a middle-aged man and then lost 55 pounds and grew out his hair afterward for the scenes where his character gets stranded on an island. And thanks to his determination and commitment to bringing out the best in his performance, Tom Hanks won a Golden Globe Award and an Academy Award nomination for Best Actor.
Colin Farrell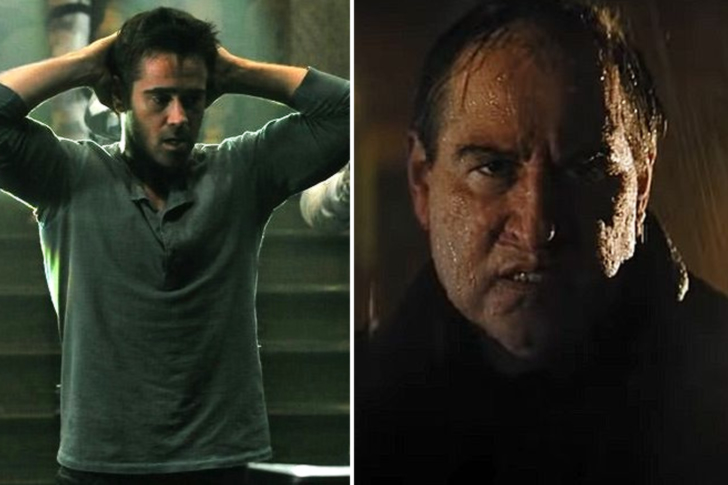 To be told by one of your favorite actors that you are among the best in your generation is surely motivation enough for you to keep on improving with every film project you get. After starring in films like the crime-comedy Seven Psychopaths, the horror-comedy Fright Night, and the sci-fi action film Total Recall, Farrell currently received an acting credit for the next Batman film where he will portray one of the caped crusader's villains, The Penguin. However, this role required Farrell to cover his face with prosthetic makeup, making him barely recognizable even among his fellow cast members when he was in costume on set. Jeffrey Wright, who is set to portray Commissioner Gordon, once passed Farrell, who had already put on the makeup and costume, and asked him unknowingly if he has seen Farrell anywhere.
Cate Blanchett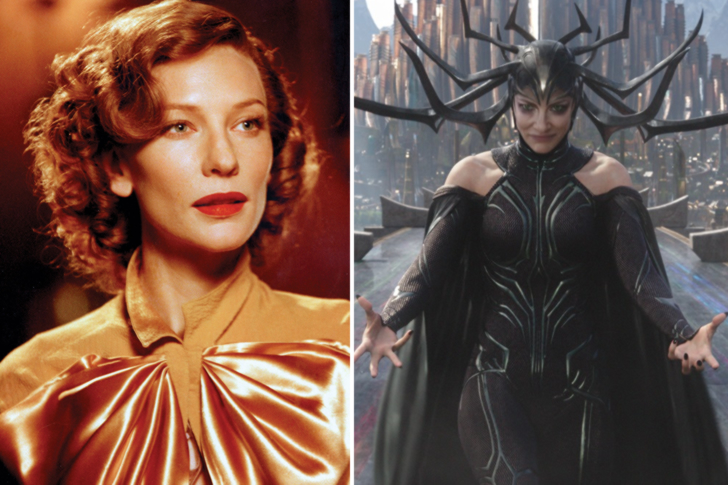 Cate Blanchett's filmography is quite a sight to behold. She's won so many awards, including an Academy Award for Best Actress for her performance as Elizabeth I in 1998's Elizabeth, and an Academy Award nomination for her portrayal of Katharine Hepburn in 2004's The Aviator. Blanchett eventually got an acting credit for playing the majestic elf Galadriel in The Lord of the Rings trilogy and The Hobbit trilogy. However, if her performance as the elf was ever so calm and serene, the same cannot be said for her outing as Hela, the goddess of death, where she sought to destroy everything precious for the main protagonists of the story in Marvel's Thor: Ragnarok. What is incredibly impressive about Blanchett's performance in these films is that they all bring out a different kind of flair from the actress, making each portrayal a remarkable moment to witness.
Kumail Nanjiani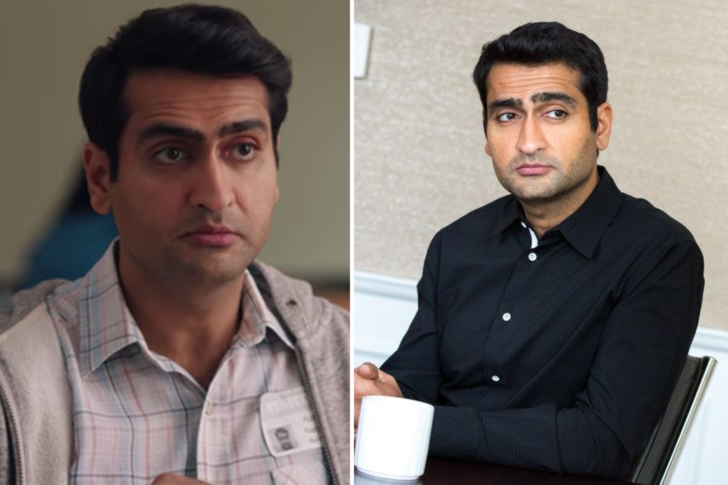 Kumail Nanjiani is an actor who has become popular in recent years due to his role in 2010's Life as We Know It, 2017's The Big Sick, 2019's Stuber, and in the comedy series Silicon Valley. However, in more recent news, Kumail Nanjiani announced that he will be taking part in Marvel's upcoming film The Eternals as Kingo Sunen. With this being his first time performing as a superhero, Nanjiani, and with a little help from Marvel, made investments to get a personal trainer and nutritionist to help him get in shape for the character. He spent almost a year training and building muscles for the role. He even reportedly followed a strict diet to maintain his physique – an experience that the actor says he is very proud to have experienced.
Heath Ledger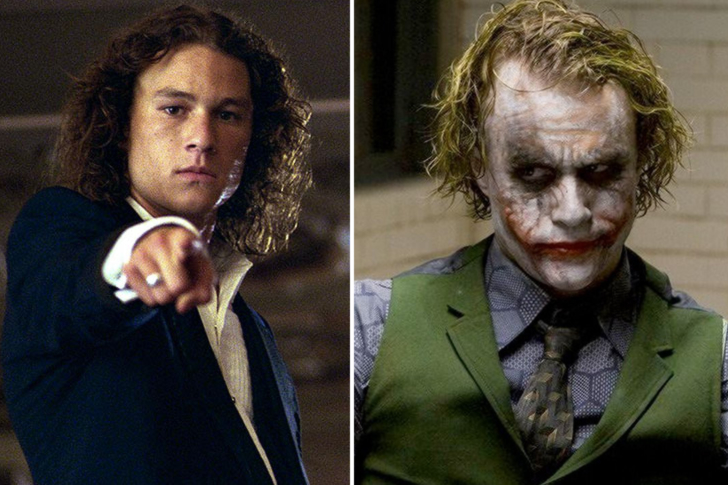 Heath Ledger was an actor who had performed in films like 1999's romantic-comedy 10 Things I Hate About You, 2000's historical fiction The Patriot, 2001's medieval adventure-comedy A Knight's Tale, and 2009's fantasy The Imaginarium of Doctor Parnassus. But among all of his roles, Ledger is known worldwide for his acting credit as the Joker in 2008's crime film The Dark Knight. His announcement that he would be portraying the Clown Prince of Crime was first received negatively. But once the movie was released, everyone found themsleves impressed by Heath Ledger's performance. To prepare for the role, Ledger locked himself in a hotel room months before the shooting began, letting the feeling of isolation help him develop the character's persona. Ledger's Joker is now among the most iconic portrayals of the character.
Jared Leto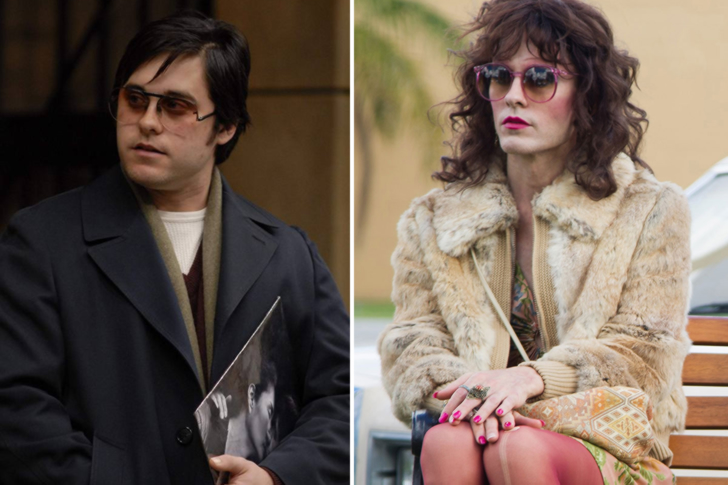 Whether it be his musical career or acting career, one can say that Jared Leto is undoubtedly going places – especially with the latter. When he isn't on tour rocking stages with his band 30 Seconds to Mars, Jared Leto is an actor who loves to take the internalizing process to another degree. For the procedure, Leto doesn't only change his looks, he also remains in character while the cameras aren't filming. Indeed, some have found his behavior strange on set because of his refusal to break character. Leto is also famous for having gone through extreme weight changes for a role, to the point that a few production crew members even feared he was endangering his health. This dedication of his was seen in the films Chapter 27 and Dallas Buyers Club.
Will Smith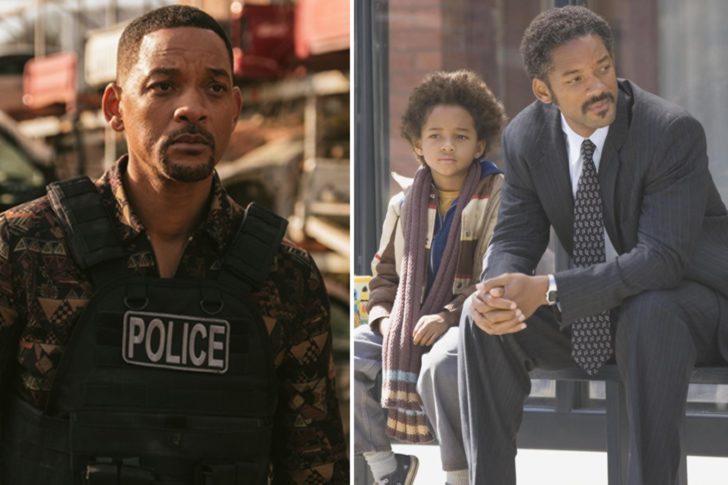 Will Smith is one of the actors in the film industry that can manage to make whatever character he portrays as likable as possible. Initially gaining fame from his acting credit in the popular TV series The Fresh Prince of Bel-Air, Will Smith eventually went on to star in blockbuster films like the Bad Boys movies, 1996's Independence Day, and the Men in Black films. However, with his performance in 2006's Pursuit of Happyness, Will Smith got the opportunity to show everyone that he is more than just a witty and charismatic action star. In Pursuit of Happyness, Smith portrayed Chris Gardner, a stockbroker struggling through life's hurdles while trying to find a home for his son to sleep in – all while trying to find a company that will hire him.
Ben Mendelsohn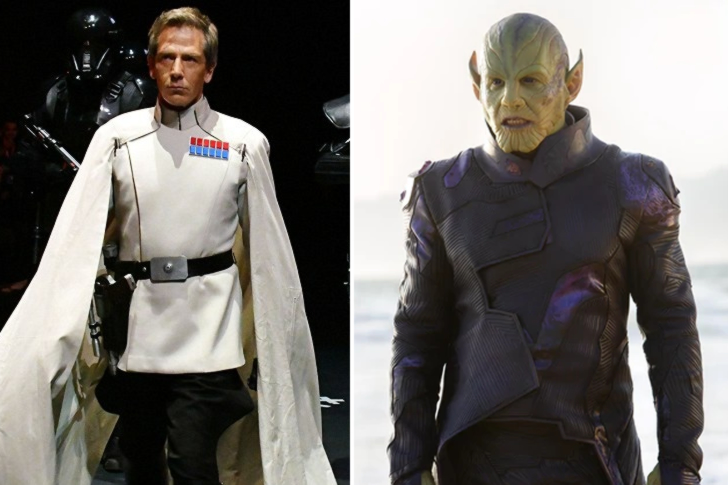 To take part in two franchises that have become a big part of people's lives can be considered a dream come true. But for Ben Mendelsohn, this childhood dream became a reality when he received an acting credit for playing Director Krennic in 2016's Rogue One: A Star Wars Story. He eventually starred in Marvel's Captain Marvel as both Keller and Talos, the latter role he reprised for a cameo in Spider-man: Far From Home. In Captain Marvel, Mendelsohn portrayed a shapeshifting alien named Talos, who assumed Keller's appearance–Keller was the boss of Nick Fury, who was portrayed by Samuel L. Jackson. For his two performances, Mendelsohn went for a strict persona with an American accent as Keller and used his native Australian accent when he put on the alien getup to play Talos.
Ben Stiller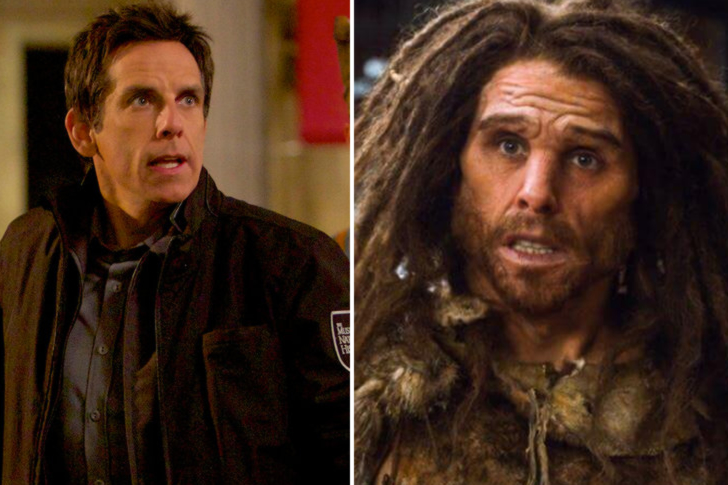 Ben Stiller is an actor well-known for his roles in films like The Night at the Museum, Zoolander, The Secret Life of Walter Mitty, and Tropic Thunder. For his performance in The Night at the Museum: Secret of the Tomb, it seems that the actor challenged himself by performing two characters at the same time. Aside from portraying the museum guard Larry Daley, Ben Stiller also acted as Laaa, the caveman. For his performance as Laaa, Stiller had to be more physically comedic, especially since the character can only speak in grunts, leaving Stiller to rely on actions and gestures. Throughout the films he has starred in, Ben Stiller has shown that he has more tricks up his acting sleeve, just waiting to be revealed.
Tim Curry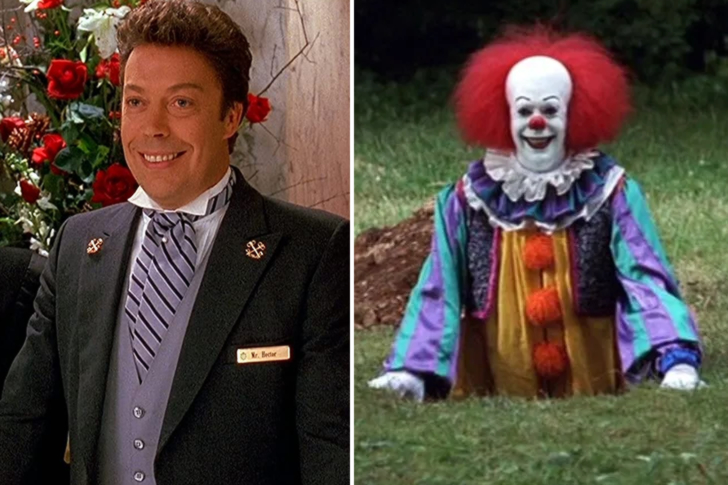 Tim Curry is an actor who is mostly known for his portrayal of villainous characters, like the Concierge in Home Alone 2: Lost in New York, Long John Silver in Muppet Treasure Island, the Lord of Darkness in Legend, and Pennywise the Dancing Clown in the miniseries It. For his acting credit as the evil clown who haunts Derry's people, Curry had to sit for three hours while the makeup team worked on his appearance. Other than that, Curry needed to not only get the look right but to also nail the character's persona, since Pennywise is known for playing evil little tricks with people's psyche. And if his performance as Pennywise isn't scary enough, go check out his portrayal as the Lord of Darkness in Legend.
Jim Carrey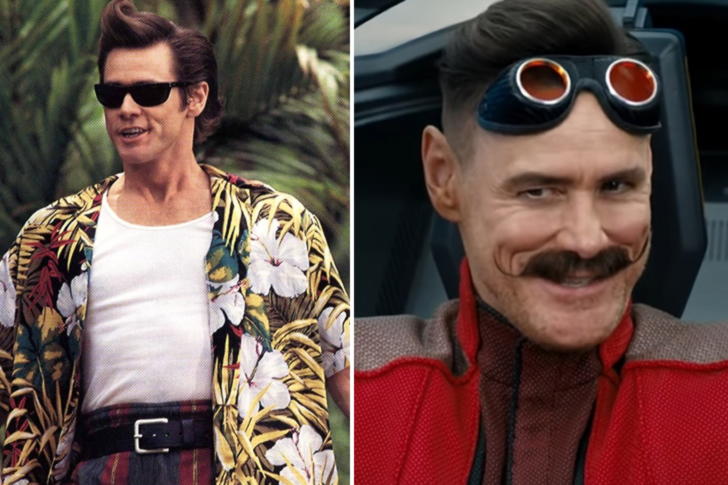 Jim Carrey is one of the most well-known actors in the film industry, especially for his slapstick performances. Some of his most notable performances include acting credits for films like Ace Ventura, Dumb and Dumber, and The Mask. For his role as the Grinch in How the Grinch Stole Christmas, the massive amount of makeup and prosthetics that the actor wore thankfully didn't affect his mastery over his facial expressions – the Grinch's iconic smile was Jim Carrey's doing. Jim Carrey also starred in serious roles that showcased his acting skills, like in 1998's The Truman Show and 1999's Man on the Moon. And in 2020's Sonic the Hedgehog, Carrey showed that he still possesses his signature comedic energy as the mad scientist Dr. Robotnik.
Bill Murray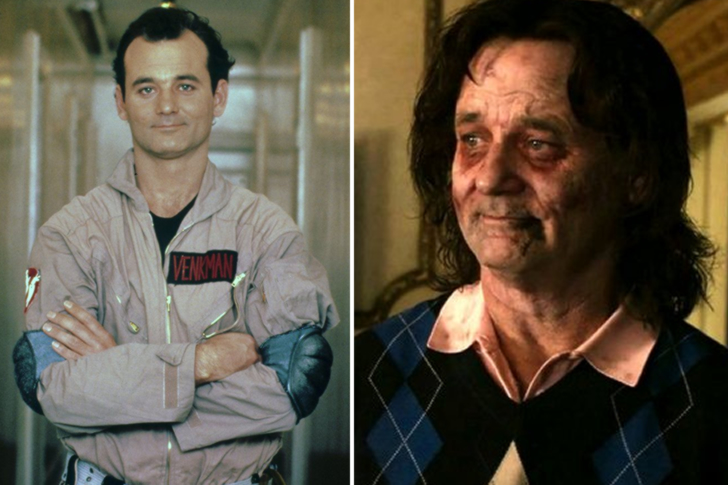 Bill Murray is an actor well-known for his comedic performances in films. Indeed, the man is a legend. For his performance in 1991's What About Bob?, as well as the original Ghostbusters movies, Murray showed audiences that he is more than just a one-trick wonder. For his acting credit as Bob Wiley, Murray carried a more happy-go-lucky character who was scared to explore the world. In contrast to this was his performance as Peter Venkman, who's a sarcastic ghost-hunter who makes witty remarks during serious moments. Recently, Bill Murray also played a fictionalized version of himself in the Zombieland films – where he also, rather amusingly, went out of his way to talk about his "amazing and character-driven" performance as Garfield in the Garfield movies.
Danny DeVito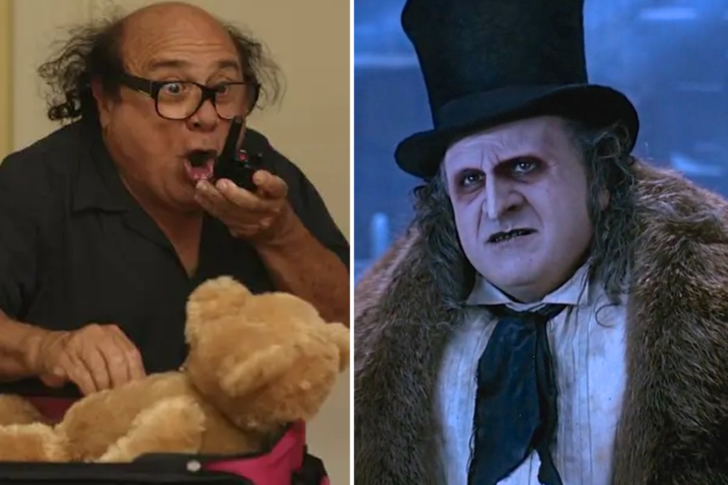 Danny DeVito is a well-known actor who recently took credit for playing Frank Reynolds in the TV series It's Always Sunny in Philadelphia. DeVito has also directed and starred in the 1996 family-comedy Matilda, where he took on the role of Harold "Harry" Wormwood, the not-so-ideal father figure for Matilda. Another iconic performance by DeVito was his portrayal of Batman's nemesis, The Penguin, in 1992's Batman Returns. For his performance in the movie, DeVito had to spend three hours before filming to get his makeup and costume ready to look like the three-fingered, black-lipped villain that Michael Keaton's Batman eventually faced in the film. Though he may have performed antagonistic roles, DeVito is more famous for being a humorous person, just like his character Frank Reynolds.
Eddie Murphy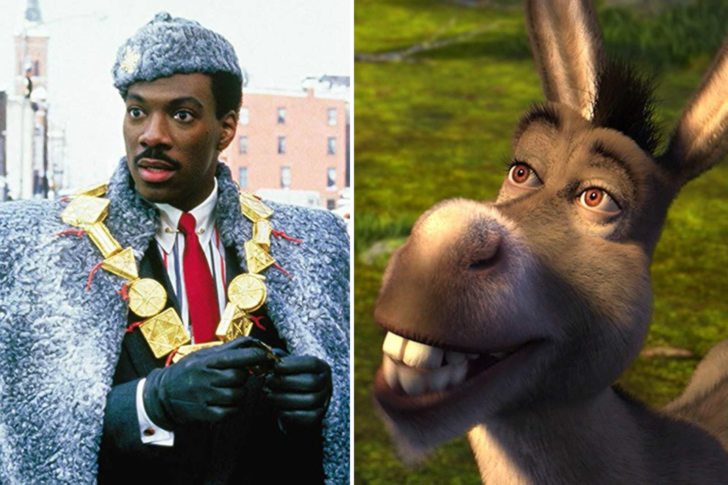 Eddie Murphy has become a part of almost everyone's childhood thanks to his voice-acting credit in Disney's 1998 animated film Mulan, where he played the dragon Mushu, and as Shrek's good friend and sidekick Donkey in the Shrek films. In his acting career, Murphy has showcased his comedic prowess and skill in portraying relatable characters. In the 1988 movie Coming to America, Murphy and his fellow cast member, Arsenio Hall, each played four characters. Aside from being the Prince Akeem of Zamunda, Murphy also performed as Clarence and is barely recognizable as Randy Watson and Saul. In his performance as the titular character in 2016's drama Mr. Church, Murphy showed audiences that he can also pull off more heartwarming and gentle characters.
Arsenio Hall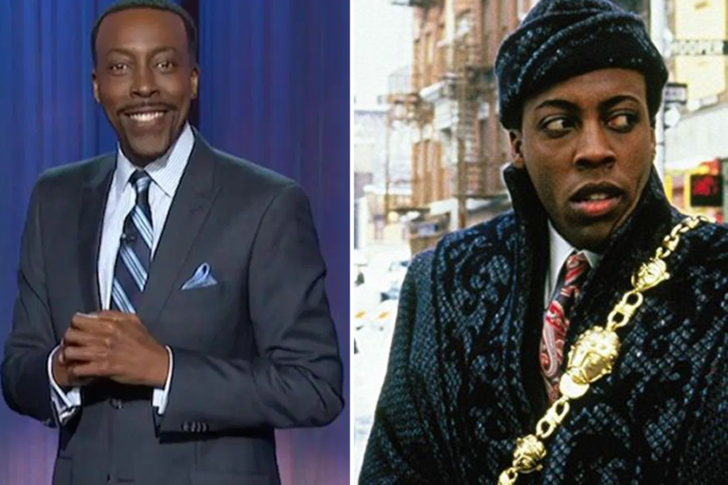 Arsenio Hall is mostly known for hosting The Arsenio Hall Show, Star Search, and Thicke of the Night. However, Hall has also starred alongside Eddie Murphy in the 1988 romantic-comedy film Coming to America. For this particular acting credit – or in this case, credits – Hall performed four characters: the protagonist's partner Semmi, Reverend Brown, Morris, and a girl in a bar (yes, you read the last one right). After getting his face applied with some makeup, a wig, and facial hair, Hall was able to completely transform into three other characters who eventually meet in the story. If there is one thing that makes acting fun, it's the fact that acting gives actors a chance to play roles they usually don't play in real life.
Benedict Cumberbatch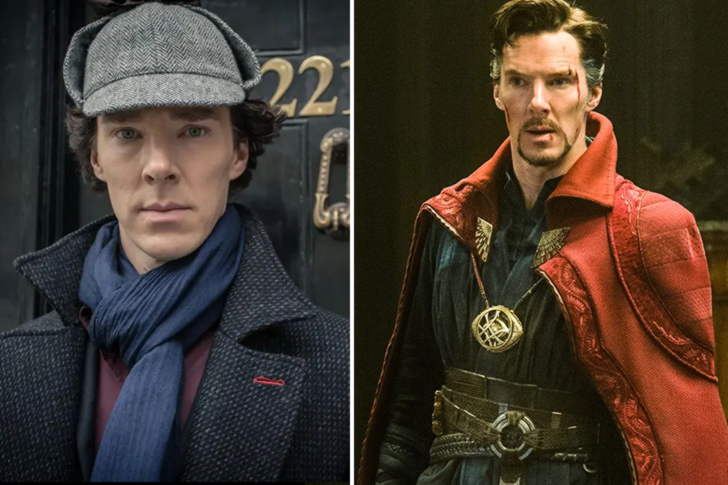 Benedict Cumberbatch is a name that is as recognizable in the film industry as it is misspelled – look at his fan base. His notable performances include his acting credit in the Sherlock series, as Alan Turing in 2014's The Imitation Game, and as Doctor Strange in the Marvel Franchise. For his outing as the dragon Smaug in The Hobbit films, Cumberbatch, with advice from fellow actor Andy Serkis, provided the character's movements and voice through performance capture, utilizing his acting skills and voice-acting. And for his Marvel debut in 2016's Doctor Strange, Cumberbatch didn't only portray the titular hero, but he also provided the motion capture performance and voice for the cosmic antagonist Dormammu – his voice was combined with an unknown actor's.
Tilda Swinton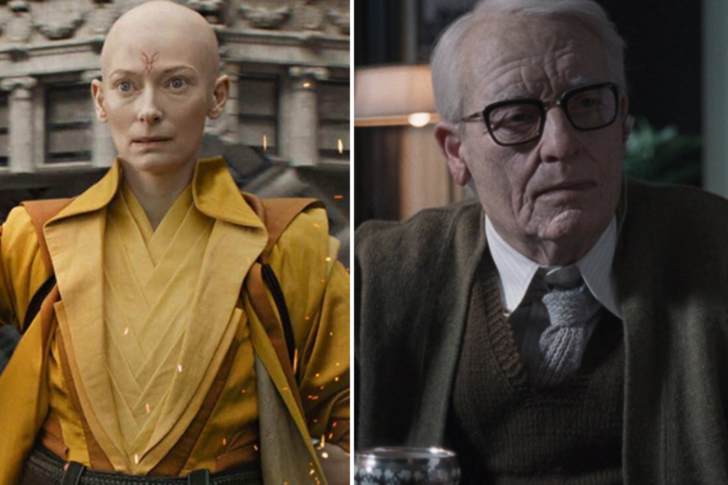 Tilda Swinton is one of those actresses in the film industry that, if you happen to not know her name, you can still be guaranteed a performance worth remembering. Swinton reintroduced herself as the Ancient One in the Marvel franchise starting with 2016's Doctor Strange. The actress is also well-known for her acting credits in films like the Narnia movies, 2005's Constantine, 2007's Michael Clayton, and 2018's Suspiria. In Suspiria, Tilda Swinton took on three characters: the head of a dance studio Madame Blanc, the witch Mother Markos, and the elderly psychologist Dr. Josef Klemperer. For her performance as the male doctor, Swinton had to go through four hours of makeup before appearing onset – an effort that has undoubtedly paid off since she was barely recognizable in her costume.
Meryl Streep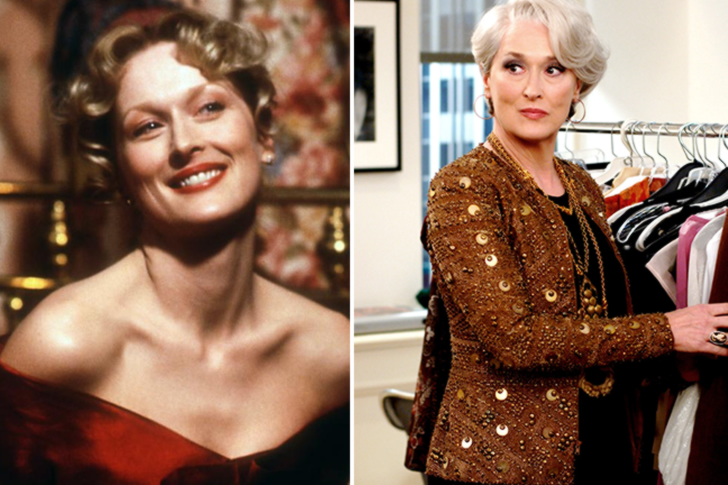 Meryl Streep is an actress who is also well-known for her acting range and efficiency with using many accents – she once mimicked a fan's accent on the spot when they met in a convention. She showcased her acting chops in films like 1982's drama Sophie's Choice, 2002's psychological drama The Hours, 2006's drama-comedy The Devil Wears Prada, and 2008's romantic-comedy musical Mamma Mia! Her most contrasting performances would be her role as Miranda Priestly, the overly demanding fashionista in The Devil Wears Prada, and Sophia, a woman trying to find a new life after escaping a traumatic predicament in the film Sophie's Choice. With an acting range this wide, no wonder Meryl Streep has, to a huge degree, been acknowledged as one of the greatest in the industry.
Joaquin Phoenix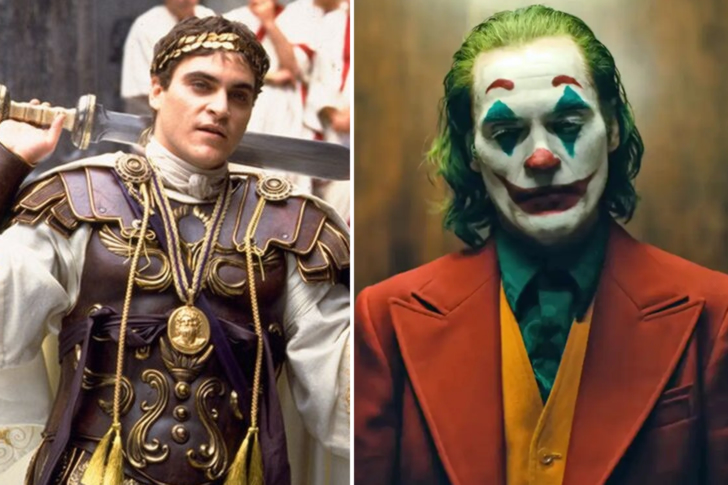 Joaquin Phoenix is, to some degree, one actor who is known to be picky about the roles he accepts. This mindset has helped the actor perform in well-received films like 2000's Gladiator, 2005's Walk the Line, 2013's Her, and 2017's You Were Never Really Here. However, in 2019, Phoenix accepted what could be one of his most controversial roles. It was a role in the psychological-thriller Joker. Before filming began, Pheonix spent months trying to lose weight to play the Joker. His sudden weight loss has greatly affected his mental state and the range of actions that he could do, which he claims proved beneficial to his performance. With his portrayal of the clown, Phoenix has brought the character to a new light, and many argue that he played the character better than even Heath Ledger did.
You've Reached The End