Actors and actresses. We are big fans of some of them. We get excited whenever a new trailer or film is announced and it is revealed that our favorite celebrity has a big role in it. More often than not, we always associate these actors with a particular type of role. When Tom Cruise portrays a heroic and charismatic protagonist in some of his films, it makes us think he behaves like that in real life, too. But if someone told you that he once portrayed a greedy studio executive named Les Grossman, would you believe them? You'd be surprised to realize it's true, right? Well, many actors and actresses have gone through the same scenario at least once in their careers. Sometimes they have to change the way they look, or their accent – or even both – to portray a character as perfectly as possible. Today, we will be talking about 50 actors who went out of their way to change how they look and speak for an acting credit. You'd probably be surprised by some of them.
Tom Cruise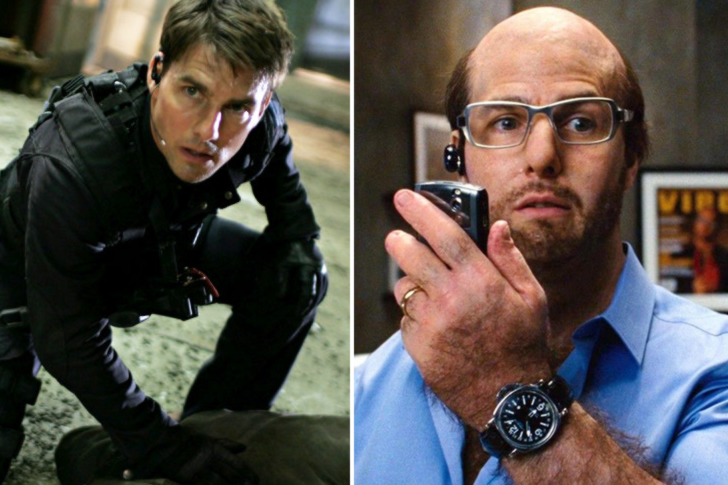 Starting off this list is Tom Cruise. In recent years, Cruise would often be the charismatic and heroic protagonist of a story. One notable example of this is when he portrayed Ethan Hunt in the
Mission Impossible
 films. He also played Cage in
The Edge of Tomorrow
, and the titular character in the Jack Reacher movies. To Tom's credit, he seemed to be playing the same person, just in different scenarios. But in 2008, Tom Cruise got the chance to showcase more of his comedic side through the character of Les Grossman. It was in the action-comedy film
Tropic Thunder
, where he got nominated for a Golden Globe for Best Supporting Actor. To see an action star, who is also known to have a good sense of humor, perform in a role where he can utilize his comedic chops is quite a sight to behold.
Johnny Depp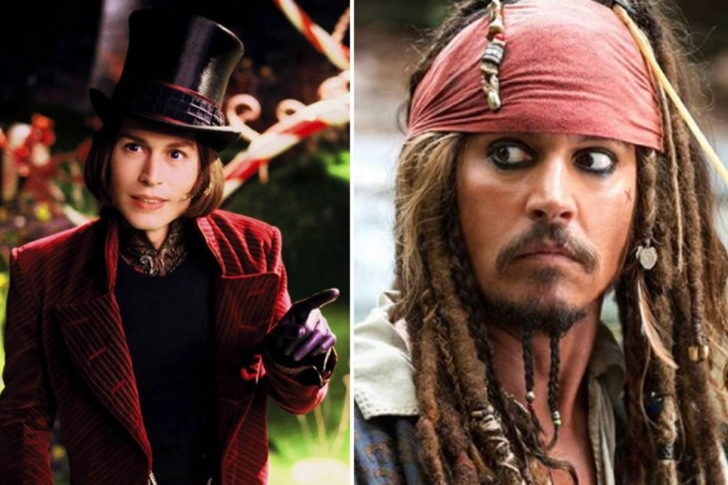 Most actors we know and love often perform in roles that are quite synonymous with each other, leading them to become typecast as a result. On the other hand, Johnny Depp is an actor well-known for taking on various roles throughout his career. He deserves credit for playing characters like Willy Wonka in Charlie and the Chocolate Factory, the titular character in Edward Scissorhands, Jack Sparrow in the Pirates of the Caribbean films, Gellert Grindelwald in the Fantastic Beasts film, and James "Whitey" Bulger in the biopic Black Mass. Depp is surely an actor who loves to test the limits of his acting skills. Perhaps, it is easy to expect the unexpected when it comes to finding out what Johnny Depp's next role in a film will be.
Christian Bale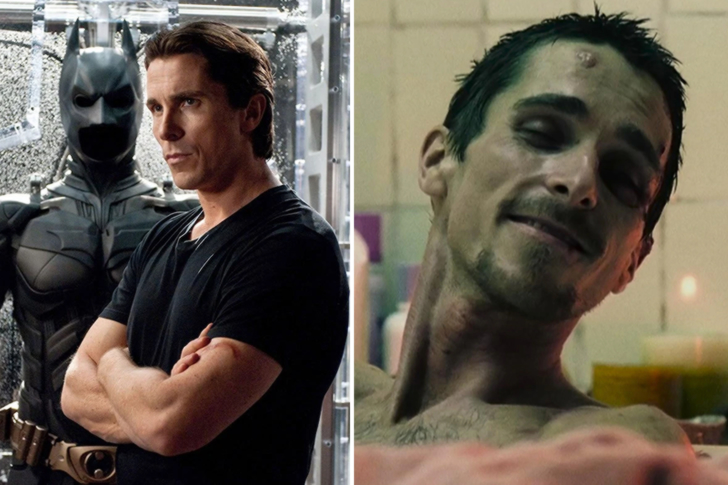 Christian Bale is notable for his portrayal of the caped crusader, Batman, in Christopher Nolan's The Dark Night trilogy. But did you know that before Bale became the billionaire/crime fighter in 2005's Batman Begins, he had an acting credit for 2004's psychological thriller The Machinist, where he lost 63 pounds to get the look of his character, Trevor Reznik? Christian Bale weighed around 173 pounds, and he dropped to 110 pounds when filming eventually began – Bale managed to regain his weight and get in shape to prepare for his next outing as the Batman. When Christopher Nolan's superhero trilogy had finished filming, Christian Bale then gained 43 pounds for his next role as Irving Rosenfeld in 2013's American Hustle and weighed around 228 pounds when filming began.
Benicio del Toro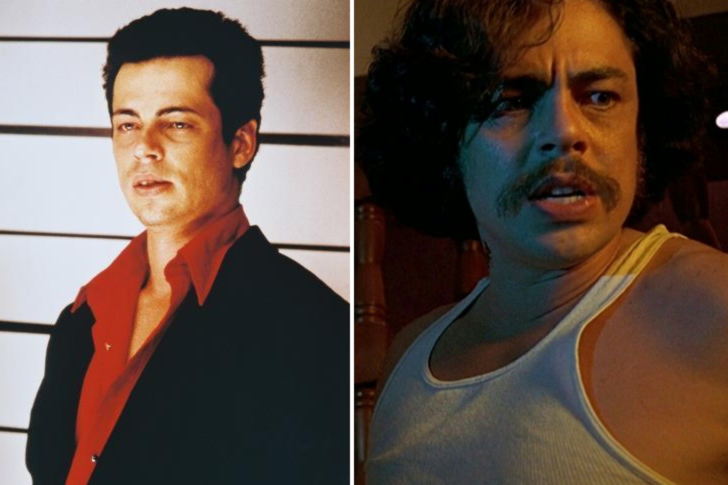 Benicio del Toro is an actor whose roles would often revolve around crime, mystery, and thriller genres, like 1995's The Usual Suspects, 2000's Traffic, 2003's The Hunted, 2005's Sin City, and the Sicario movies. However, del Toro isn't afraid to go and try other types of characters, and we've seen this in his acting credit as Dr. Gonzo, in 1998's Fear and Loathing in Las Vegas, where he gained over 40 pounds for the character. Del Toro also starred in the Marvel Cinematic Universe films as The Collector, a character with a bizarre get-up and eccentric personality. And if getting cast in the Marvel movies isn't surprising enough, del Toro also starred in Disney's Star Wars: The Last Jedi as DJ and played a stuttering space thief and hacker who doesn't believe in the principles of good and evil.
Emily Blunt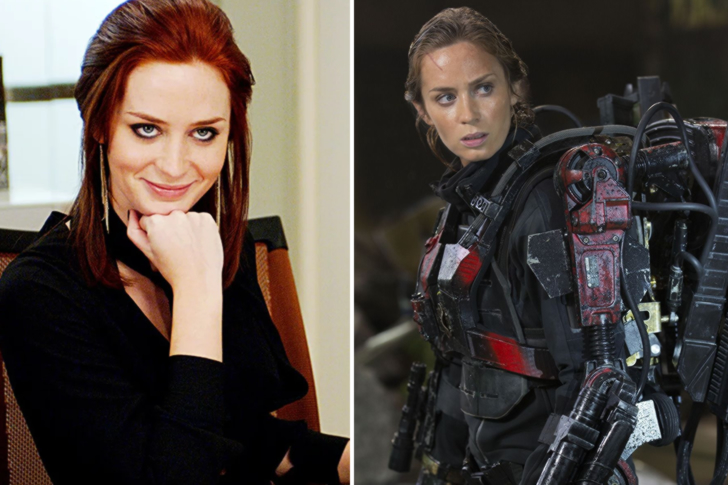 Through the years, Emily Blunt has starred in various films, ranging from dramas, comedies, and musicals. These include 2006's The Devil Wears Prada, 2011's Salmon Fishing in the Yemen, and 2018's Mary Poppins Returns. But if needed, Blunt can surely pull off a tough character persona, which we saw in her acting credit as Rita Vrataski in 2014's Edge of Tomorrow, which Blunt claimed to have spent three months of training before filming as preparation for her performance. And aside from action, Emily Blunt also starred in 2018's A Quiet Place, a sci-fi-horror film where she portrays a loving mother ensuring her family's safety, keeping them away from the creatures that roam the outside world. To put it bluntly, Emily Blunt can play a character in any film genre and pull it off magnificently.
Charlize Theron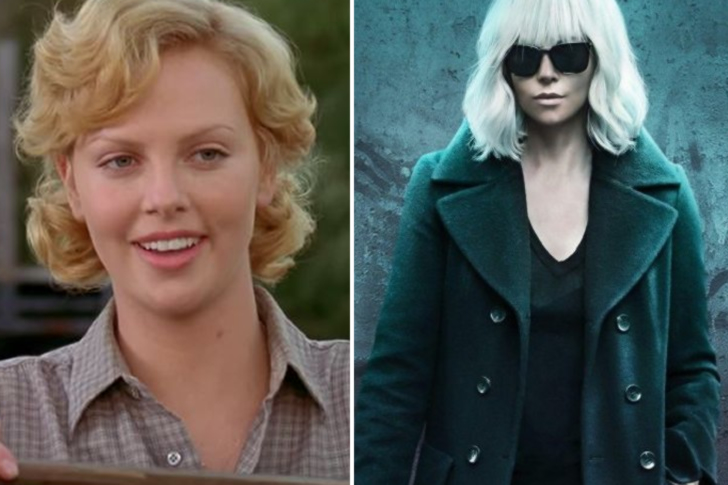 Even in the earlier years of Charlize Theron's acting career, a touch of variety was already apparent in the roles she took on, having starred in the 1997 horror film The Devil's Advocate, 1998's lighthearted adventure film, The Mighty Joe Young, and the 1999 drama film The Cider House Rules. Theron's career opened even more doors for her when she received immense praise for her acting credit as Aileen Wuornos in 2003's biopic Monster. Eventually, she got to star in more action-oriented movies like 2008's Hancock, 2015's Mad Max: Fury Road, and 2017's Fate of the Furious, as well as Atomic Blonde. With that in mind, the actress still manages to pull off more drama-oriented roles like in 2019's Bombshell, and comedy films like 2011's Young Adult. All the awards she has earned through the years serve more than enough to prove her excellent acting skills.
Robert Downey Jr.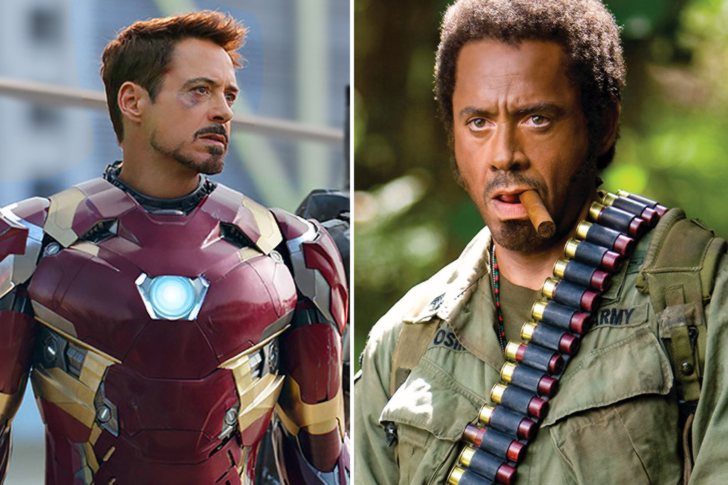 After years of going through personal troubles, Robert Downey Jr. returned to the spotlight with his hit comeback role in 2008's Iron Man, which eventually started the Marvel Cinematic Universe. But in that same year, another film the actor starred in was also released – just a few months after the Marvel hit reached cinemas. That film is Tropic Thunder, an action-comedy film that also poses as satire regarding the film industry's antics. In this film, Downey Jr. portrayed Kirk Lazarus, an Australian method actor who's so committed to the roles he takes that he made investments to alter his appearance for one of them. Aside from this performance, Downey Jr. showed more of his talents in the Sherlock Holmes films, where he portrayed the titular detective who solves crimes through unorthodox means.
Aamir Khan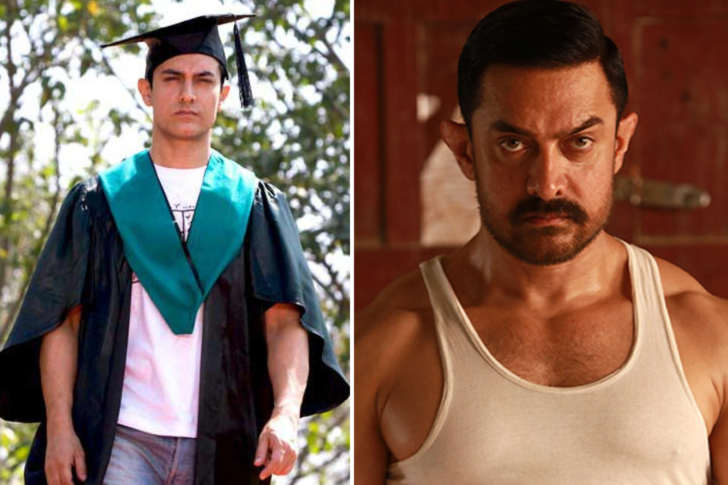 Aamir Khan has made quite a name for himself with films like 3 Idiots and Every Child is Special. For his acting credit in the previously mentioned movie, Khan portrayed a teacher who helps one of his students overcome their dyslexia. In 3 Idiots, Aamir Khan portrays the character Rancho, an energetic, lively, and brilliant engineering student – an impressive feat if you're aware that Khan was 44 years old at the time of filming. However, Khan's most astonishing transformation would be for his performance in 2016's Dangal. He went on a diet and took up an exercise routine to gain 55 pounds within six months in preparation for the film. And that is why the people in India call Aamir Khan, "Mr. Perfectionist." Because in whatever he does, he dials his energy up to 110%.
Brad Pitt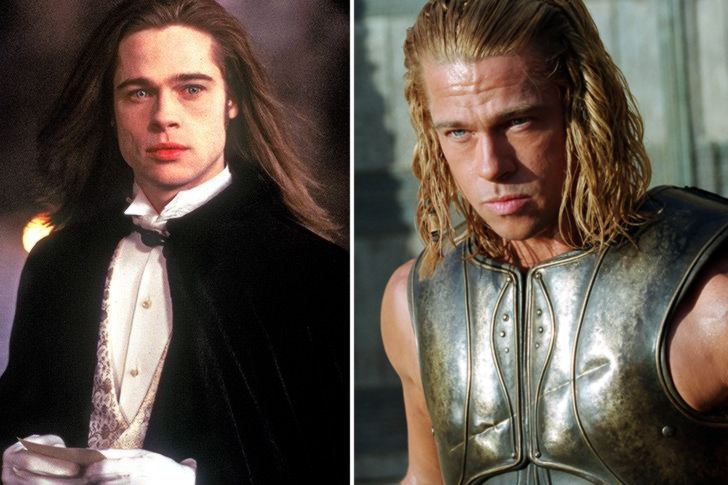 Brad Pitt is known to be among the most influential celebrities in Hollywood to the degree that he can star in any film role that he chooses. One of the films he took part in in recent years was for a cameo in the movie Deadpool 2, where his character, The Vanisher, was invisible for most of his screen time and only showed his face for two seconds. Other films in Brad Pitt's career include his breakthrough role as a vampire in 1994's horror film Interview with the Vampire: The Vampire Chronicles, the 2001 heist film Oceans Eleven, 2004's epic Troy, and 2008's romantic fantasy The Curious Case of Benjamin Button. As long as Brad Pitt stars in movies that he has a passion for, then it isn't wrong to expect nothing short of a remarkable performance.
Daniel Radcliffe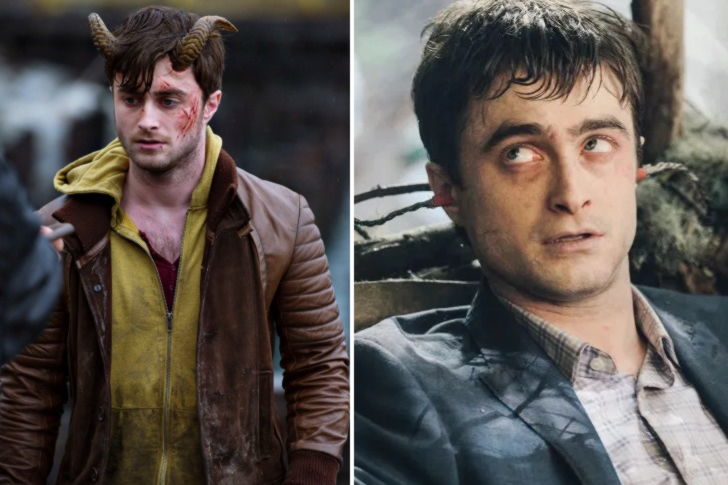 After bidding farewell to Hogwarts, Daniel Radcliffe went on to star in bizarre roles like in 2013's Horns, 2016's  Swiss Army Man, and 2019's Guns Akimbo. In Horns, Radcliffe played Ignatius Perrish, a man who discovers he possesses supernatural abilities and plans to utilize them to solve a case. In Swiss Army Man, Radcliffe's acting credit was portraying a dead person that the main character, Hank Thompson, later meets and realizes can be used as a human Swiss Army knife. For Guns Akimbo, Radcliffe took on the role of Miles Lee Harris, a programmer who needs to fight through his way out of an underground fight club while having guns stuck to his hands. In a way, the new films that Daniel Radcliffe took on after Harry Potter still had magic in them, albeit in a twisted way.