Silvio Santos | $1.3 Billion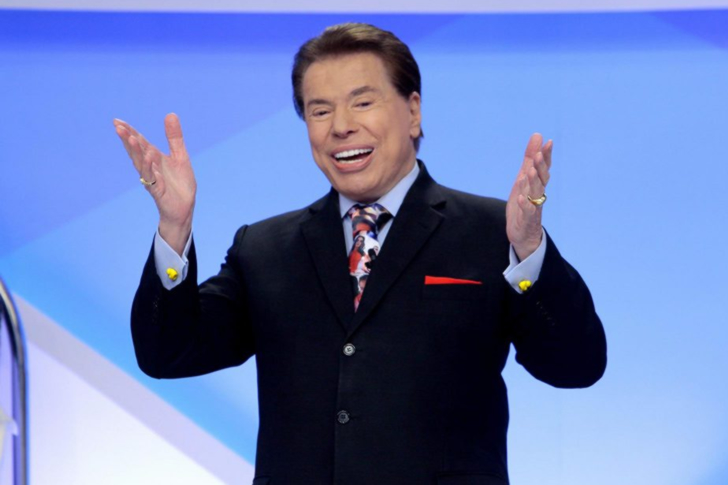 Silvio Santos is one of the latest additions to the Forbes Billionaires list. The Brazilian television host and businessman has an estimated net worth of $1.3 billion as of writing. He was born in Rio de Janeiro, Brazil, and grew up poor. In fact, he had to work as a street vendor during his teen years. His passion for arts brought him to pursue television and radio. It's not surprising that most of his fortune was from his investments in the entertainment business. He is the best example of someone who persevered and became successful later on.
Jamie Oliver | $300 Million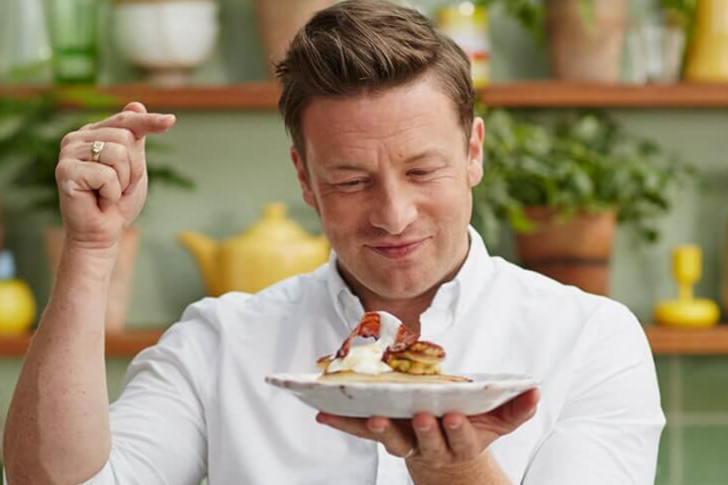 Jamie Oliver is a true multi-talent and his massive fortune just proves that. He's an English chef, restaurateur, and media personality with a net worth of $300 million. He wasn't just making investments in the food industry though. Several of his restaurants train disadvantaged young people to be chefs. He is also famous for advocating freshly prepared meals in place of ready-to-eat meat often found in British schools. Not only that, but he also built an educational establishment called Jamie's Dream School. He was discovered while he was working at London's River Cafe. The Naked Chef TV then aired and they say the rest is history.
Daymond John | $300 Million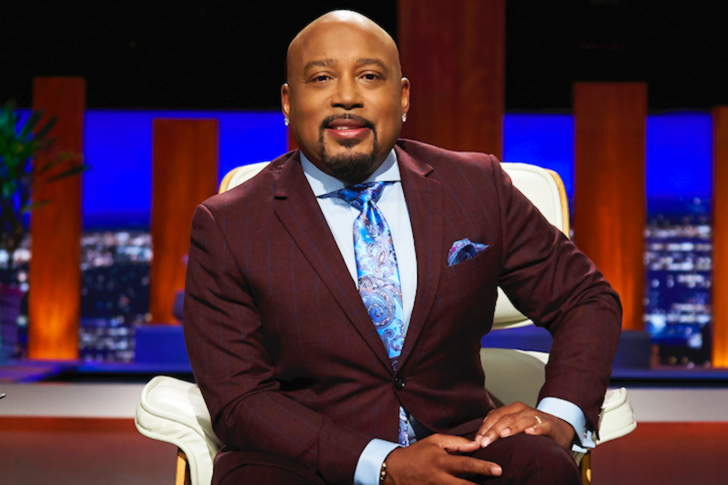 Daymond John is the founder and chief executive officer of FUBU. He is a notable entrepreneur, author, motivational speaker, investor, and TV personality. His estimated net worth? An estimated $300 million. After participating in a co-op program at Bayside High School, he founded FUBU with his neighbor Carl Brown in 1992. They started selling wool hats at $10 each. Each team would sell around $800 a day. John made great investments in the clothing line to expand the business. From hats, they've expanded to sweatshirts, T-shirts, and hockey jerseys. FUBU has earned over $6 billion in global sales as of date.
Kim Kardashian-West | $900 Million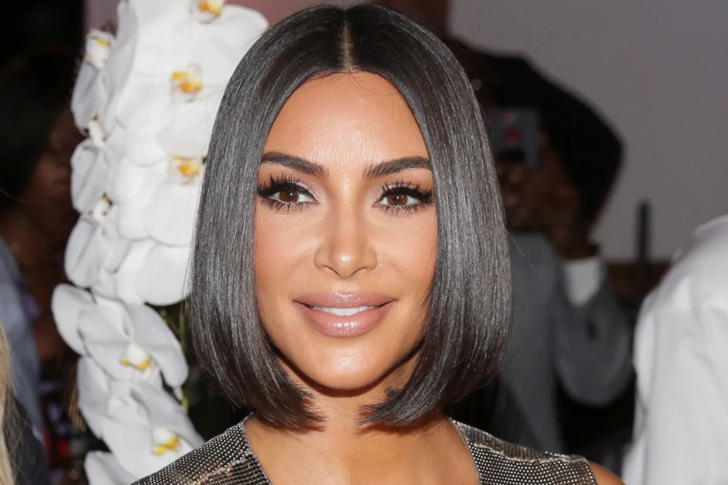 Kim Kardashian-West has gone a long way. She is now estimated to be worth $900 million. Kim started as an American reality television star turned model and entrepreneur. She is one of the most famous and highest-earning celebrities today. She is the daughter of Robert Kardashian, a famous defense attorney, with then-wife Kris Jenner. She rose to fame because of the reality series Keeping Up with the Kardashians, which aired in 2007. The reality TV series became a huge hit and is still broadcasting until today. With good money management in place, she founded her own brands KKW Beauty, KKW Fragrance, and Skims.
Terri Irwin | $10 Million

Terri Raines Irwin is a naturalist and author. She was born in Eugene, Oregon but is based in Australia. Terri has a net worth of $10 million. She has given credit to her dad for influencing her love for animals. Her father would regularly bring home wildlife that has been injured on the road. Later on, she brought her love for nature a bit further by exploring the wilderness during the summer. She worked in the family business in 1968 called Cougar Country. It is a rehabilitation facility that re-educates and releases predatory mammals. Both Terri and Steve share the same love for animals and nature.
Lisa Vanderpump-Todd | $90 Million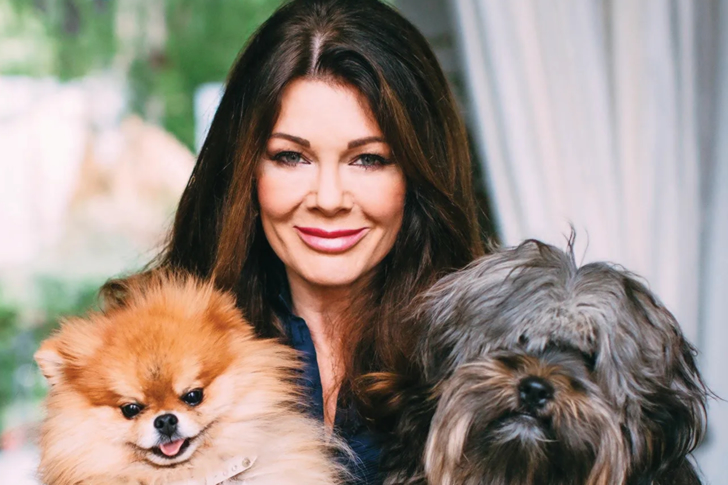 Lisa Vanderpump-Todd is a successful British entrepreneur with an estimated net worth of $90 million. She is also known by her nickname Pinky and was born in London, England. The entrepreneur rose to fame after she was cast as a member of Bravo's The Real Housewives of Beverly Hills. She has been married to her husband Ken Todd for 29 years. They share two children together, Pandora and Max. Lisa has been known to make investments in restaurants along with her husband. She also co-owns the celebrity favorite Villa Blanca. In fact, the restaurant has appeared on many television and movies.
Adrienne Maloof | $50 Million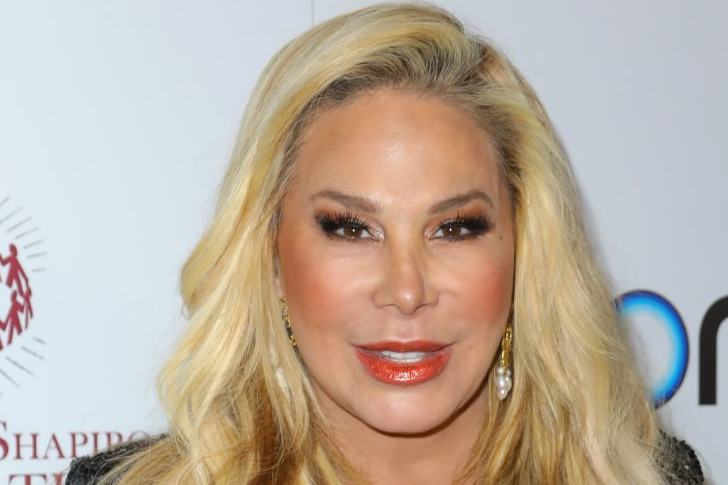 Adrienne Maloof is one of the richest television personalities, who happens to be a businesswoman and philanthropist as well. She has an estimated net worth of $50 million today. She knows a thing or two about investments being the co-owner of the various business holdings of Maloof Companies, which owns the Palms Casino Resort in Las Vegas, the Sacramento Kings, the Sacramento Monarchs, Maloof Productions, Maloof Music, and the annual Maloof Money Cup skateboarding event. She also starred in The Real Housewives of Beverly Hills, which aired on Bravo. Her ex-husband was a rhinoplasty specialist and cosmetic surgeon. They share three sons together.
Tony Little | $200 Million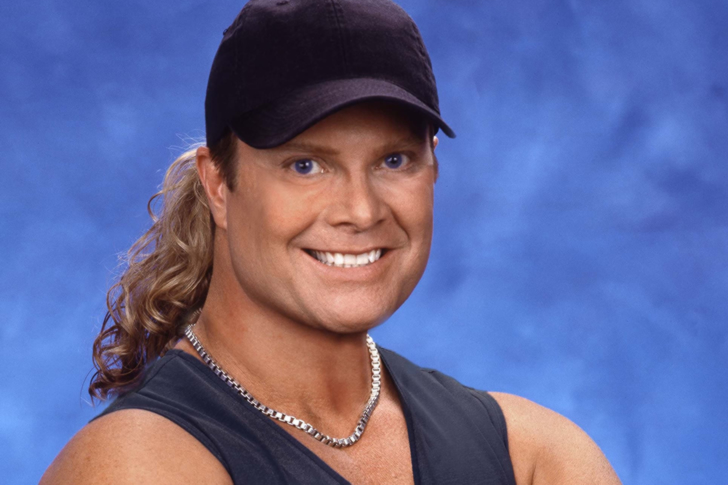 Tony Little is an American television fitness personality and businessman. Little has an estimated net worth of $200 million. He is actually a certified personal trainer and dubbed himself as America's Personal Trainer. His trademark long blond ponytail and drill-sergeant voice are remembered by many. His catchphrase, "You can do it!" remains unforgettable. Tony Little is also famous for his fitness infomercial products. Believe it or not but he has earned most of his net worth as a certified personal trainer. He has experienced several job-related injuries in the past so we hope his health insurance is up to date.
Jesse James | $100 Million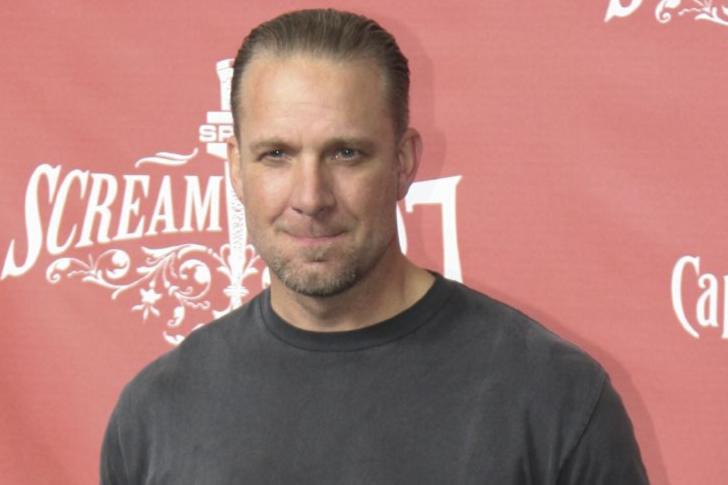 Jesse James is an American entrepreneur and reality television star with an estimated net worth of $100 million. He has a lot of credit to his name including sitting as the chief executive officer of West Coast Choppers. His company manufactures customized motorcycles. He is also known for hosting Monster Garage, which is shown on Discovery Channel. He also has his own reality TV show called Jesse James is a Dead Man, which airs on Spike TV. Not only is he a famous face on TV but he is also a character in a video game, Tony Hawk's Underground 2.
Jeremy Clarkson | $60 Million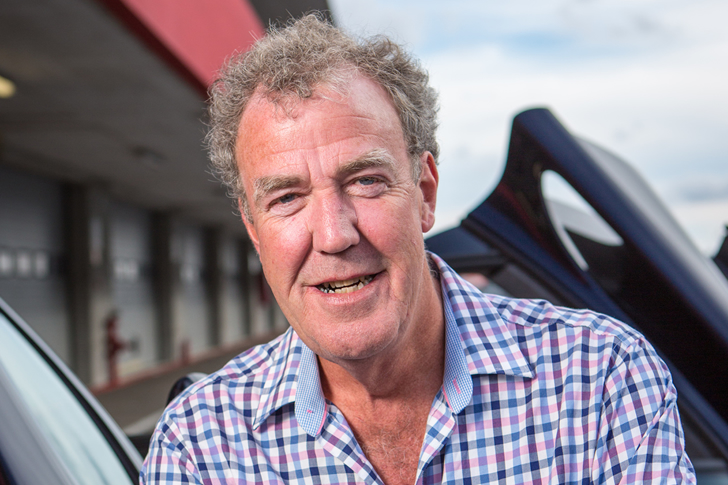 Jeremy Clarkson is an English broadcaster, journalist, and writer whose specialty is in automotive.  He also hosts the BBC TV show Top Gear. While hosting the Emmy Award-winning show, he also regularly writes for The Sunday Times and The Sun. Clarkson has become one of Britain's famous faces with a lot of credit to his name. He has many television shows including his own ones, Clarkson's Star Cars, Jeremy Clarkson's Extreme Machine, Clarkson's Top 100 Cars, Jeremy Clarkson Meets the Neighbours and Robot Wars. He's also published several books to his name with The World According to Clarkson being a No. 1 UK Best Seller.
Anne Robinson | $45 Million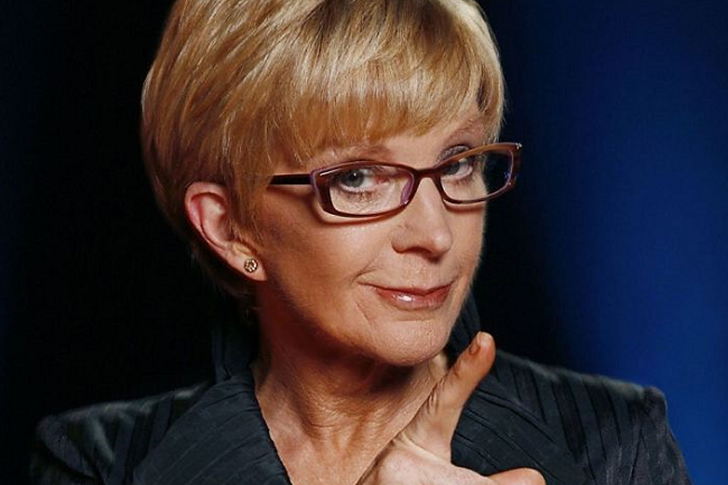 Anne Robinson is a British television presenter and journalist with an estimated net worth of $45 million. She started working in a news agency before moving to London in 1967. She then became the first female trainee on the Daily Mail. She would be given a permanent position after covering a detailed story of the death of Brian Epstein. Eventually, Robinson went on to become the famous and feisty game-show host of BBC's The Weakest Link. Her insulting barbs earned her the nickname Queen of Mean. A good money management system should ensure a comfortable retirement for the famed host.
Ina Garten | $50 Million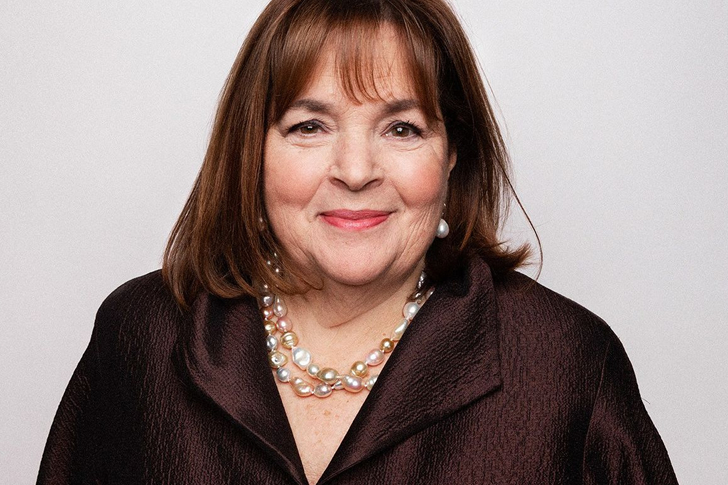 The Barefoot Contessa host is reportedly worth around $50 million today. Ina Garten accumulated her fortune from her long-time appearance as the host of The Food Network show. She is married to Jeffrey Garten, whom she founded a gourmet food store with. Garten is often associated with high-quality food. Aside from this, she has also made investments in various interests like books and cooking. Before becoming a famous face on The Food Network, she was actually an analyst for nuclear policy at the White House. Quite the career change, right? Needless to say, Ina Garten is a multi-talented woman.
Jon Stewart | $80 Million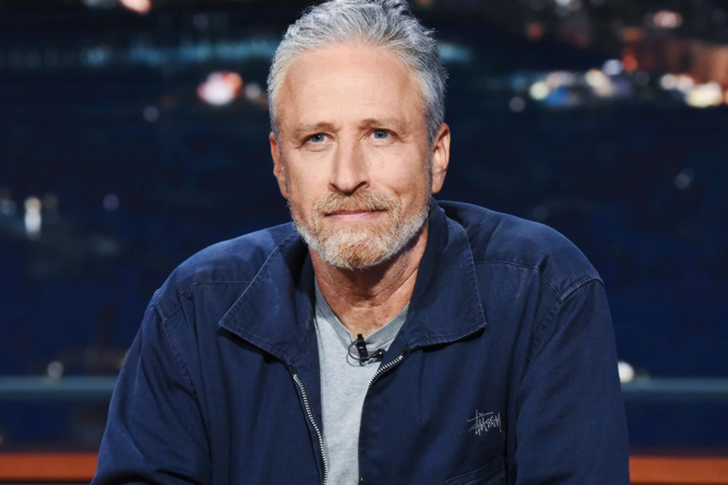 Jon Stewart is an American political satirist, television host, writer, media critic, actor, and stand-up comedian. This has brought him a lot of fortune and credit to his name. Right now, his estimated net worth is $80 million. He is the host of the satirical news program, The Daily Show, which airs on Comedy Central. He started off performing stand-up shows at The Bitter End and Comedy Cellar before being hired on a series of television appearances. Later on, he hosted The Daily Show, which became an award-winning television show. He also co-authored a bestselling book (The Book): A Citizen's Guide to Democracy Inaction.
David Faber | $16 Million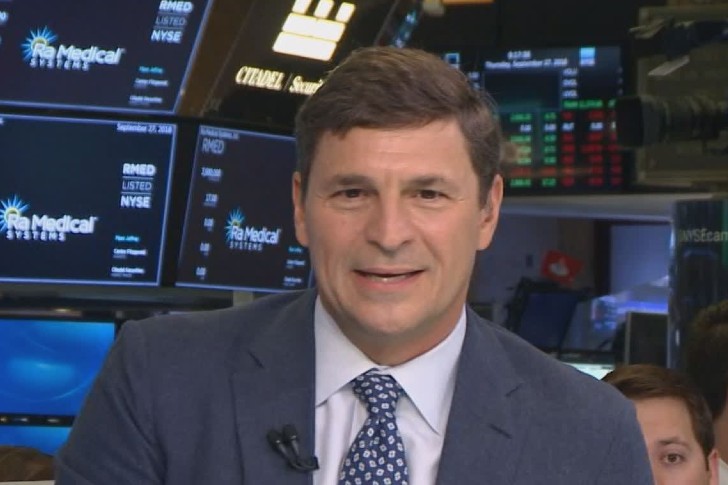 David Faber is an American financial journalist who has managed to earn an estimated net worth of $16 million as of writing. He has appeared on various TV shows discussing market and finance on CNBC. Before becoming successful pursuing further, he actually earned his Bachelor's Degree in Arts as Cum Laude at Tufts University. Later on, he was nicknamed The Brain by his colleagues. Aside from hosting shows on CNBC, he's also several documentaries which include The Age of Walmart, Wal-Mart And eBay, and the Wal-Mart piece. Currently, he appears as a co-host on CNBC's morning show Squawk on the Street.
Delia Smith | $36 Million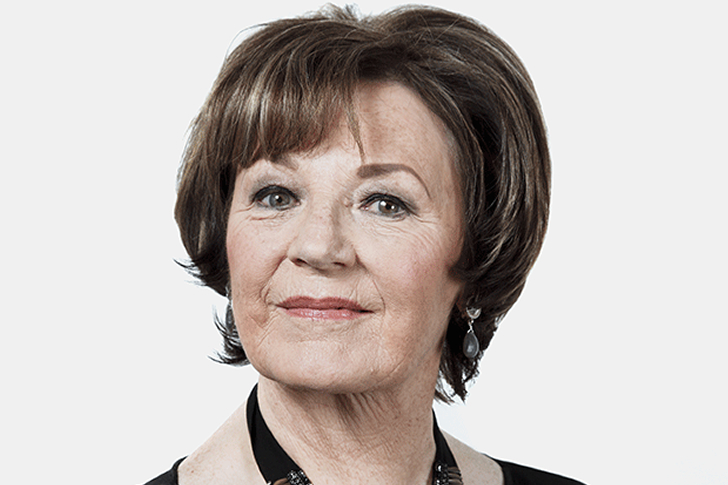 Delia Smith is an English television presenter with an estimated net worth of $36 million as of writing. She is also famous for her best-selling cookbooks in the UK. Did you know that she has managed to sell over 21 million copies? Some of the notable books she's published include Delia's How to Cook, The Delia Collection, Delia's Kitchen Garden: A Beginners' Guide to Growing and Cooking Fruit and Vegetables, The Delia Collection – Puddings, Delia's Kitchen Garden, How to Cheat at Cooking, and Delia's Happy Christmas. She made a significant investment at Norwich City F.C. getting the majority of the shares along with Michael Wynn-Jones.
Jill Zarin | $35 Million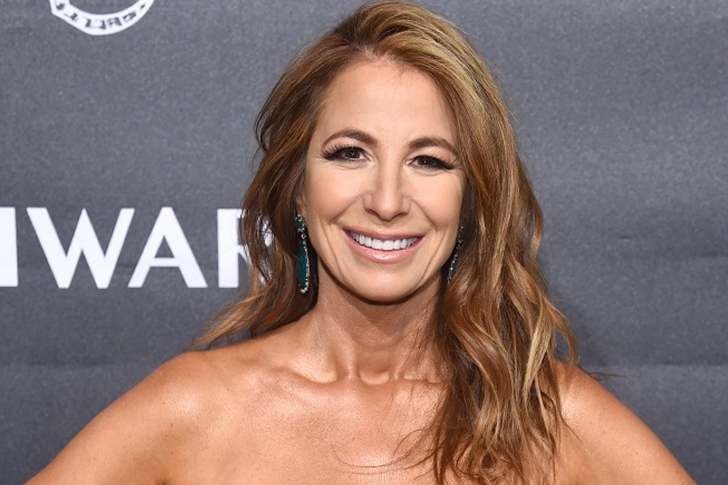 Jill Zarin is an American businesswoman, real estate agent, an occasional actress, and a reality television personality. She has an estimated net worth of $35 million. Zarin was in the hit reality TV series The Real Housewives of New York City, which aired on Bravo, and is married to businessman Bobby Zarin. They both own a home furnishing and fabric store called Zarin Fabric Warehouse and Home Furnishing located on the Lower East Side. She briefly appeared in other sitcoms such as The Bonnie Hunt Show, White Collar, and the Spin Crowd. Her business interests include private and public equity investments.
Cristy Rice | $35 Million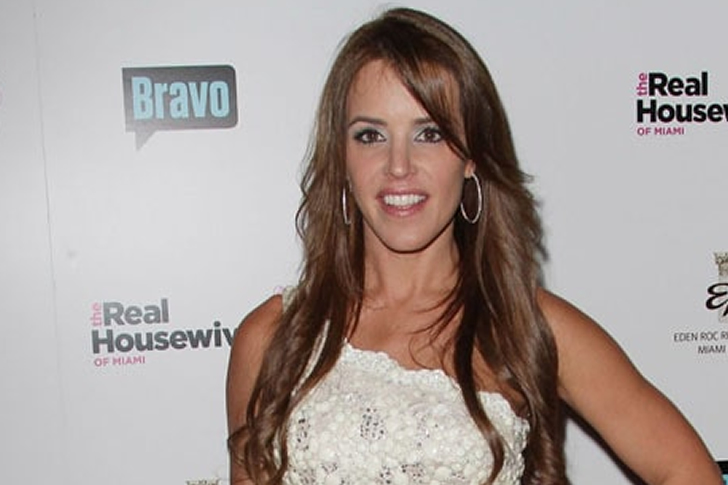 Born Cristina Fernandez, she is an American businesswoman turned television personality who appeared on The Real Housewives of Miami. She's made significant investments in the fashion industry and owns a clothing store called Bri Bri Boutique. The prolific entrepreneur is estimated to be worth around $35 million. She used to be married to NBA star Glen Rice. However, she is now a single mom to two adorable children. Aside from her own boutique, she has also launched her swimwear and accessories collection called Cuban Rice. She gained much fame after her appearance on Bravo's reality TV series, thanks to her personality.
Kourtney Kardashian | $45 Million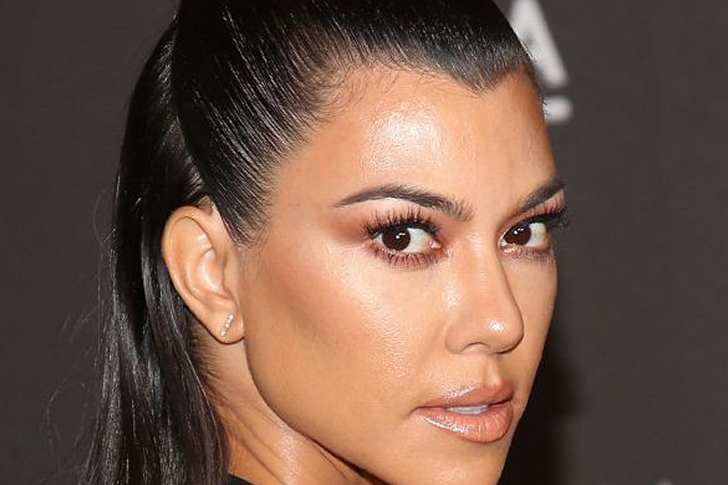 Kourtney Mary Kardashian was already a popular Hollywood socialite, before she even rose to international fame after the massive success of their hit reality TV series, Keeping Up with the Kardashians. She reportedly has a net worth of $45 million as of writing. The reality TV star turned fashion designer and organic food advocate was raised in Beverly Hills. She is the eldest sister among the Kardashians—though you wouldn't be able to tell that with her youthful looks. Kourtney attended and got a degree from Arizona University. She also has her own clothing line for children and other collaborations with her sisters as well.
Lisa Gastineau | $30 Million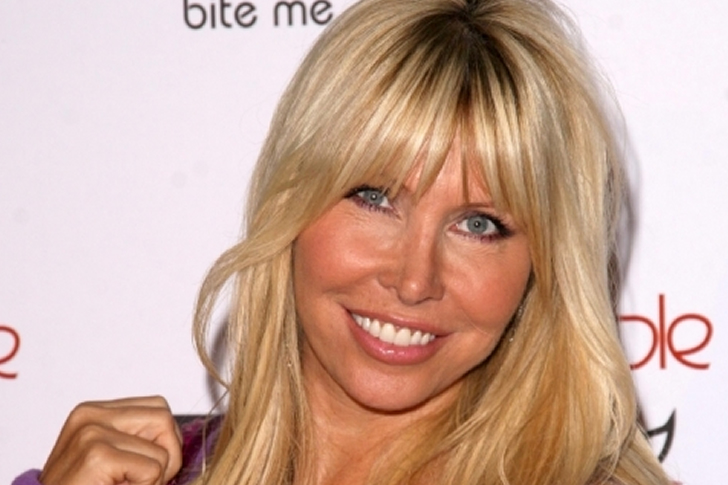 Lisa D'Amico Gastineau started out with modeling at a young age. When she reached 19 years old, she already married former NFL player Mark Gastineau in 1979. Together, they share a daughter named Brittny Gastineau. Later on, she appeared in reality television and moved towards making investments in various ventures in the fashion industry. With her success, Gastineau has put up a number of different boutiques located in various cities. She mostly deals with jewelry and accessories. She also appeared alongside her daughter on E! Reality TV series The Gastineau Girls a few years back. She has an estimated net worth of $30 million.
Heather Dubrow | $50 Million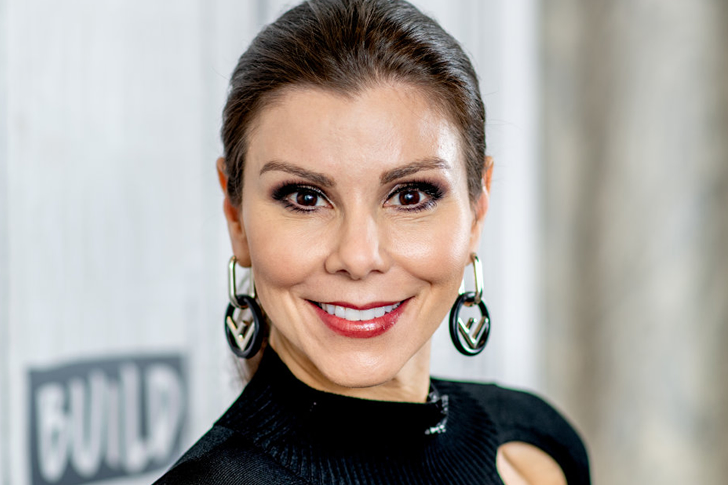 Heather Dubrow is an American reality star who has a net worth of $50 million dollars. Much of her fortune came from her husband, renowned plastic surgeon Terry Dubrow. She appeared in the television series That's Life in 2000, portraying Lydia DeLucca. Later on, she starred in the reality TV series The Real Housewives of Orange County. In her younger years, she competed in beauty pageants and was at one point named Miss Greater Syracuse in 1989. A year after, she won the title Miss Congeniality at the Miss New York State Pageant. She graduated with a degree in Musical Theatre from Syracuse University.
Katie Couric | $100 Million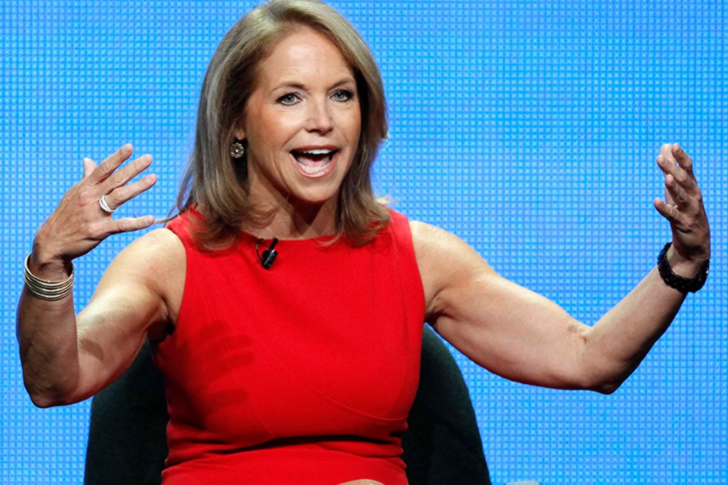 Katie Couric is an American talk show host, author, and television presenter with an estimated net worth of $100 million. She has appeared on The Today Show, Dateline NBC, CBS Evening News, 60 Minutes, and Katie. She has spent many years with NBC News and later worked for ABC News as a special correspondent and contributor for Good Morning America, ABC World News, 20/20, Nightline, and This Week. She also wrote New York Times bestseller The Best Advice I Ever Got: Lessons from Extraordinary Lives. We think she has a good money management system in place to have increased her net worth as the years go by.
Carole Radziwill | $50 Million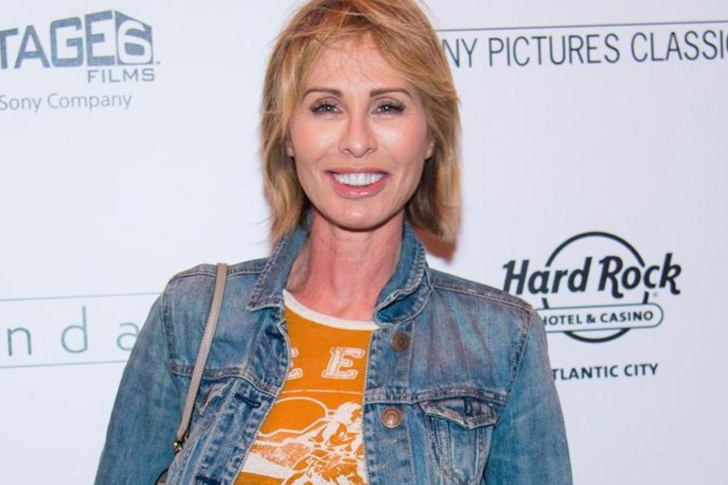 Carole Radziwill is an award-winning journalist and author turned reality television star who has an estimated net worth of $50 million according to Celebrity Net Worth. She is an award-winning author as well and has been cast to appear in Bravo's hit reality show, The Real Housewives of New York. Before stepping into the limelight, she already had a successful career as a journalist. During her active years, she spent years as an overseas correspondent covering delicate and dangerous stories including the Gulf War and the invasion of Afghanistan. She's earned plenty of credit to her name, including Emmy and Peabody Awards.
Camille Grammer | $50 Million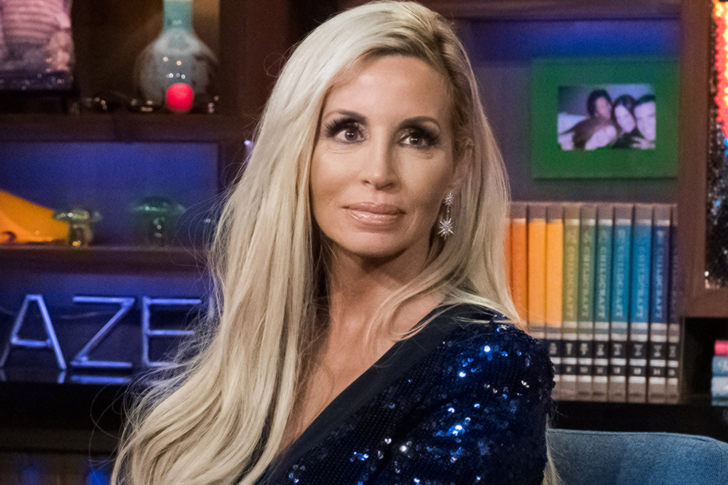 Camille Grammer accumulated her fortune from various projects on TV as a dancer, model, and producer. She has an estimated net worth of $50 million today. She is the ex-wife of Hollywood actor Kelsey Grammer. She used to work in their company called Grammnet Productions as a producer and writer. Camille began her career in the 80s and worked in Club MTV, where she starred in a dance group. She has also received appearance credit for a number of music videos. Did you know she's even posed for the popular magazine, Playboy? Most recently, she was also part of The Real Housewives of Beverly Hills.
Kathy Hilton | $300 Million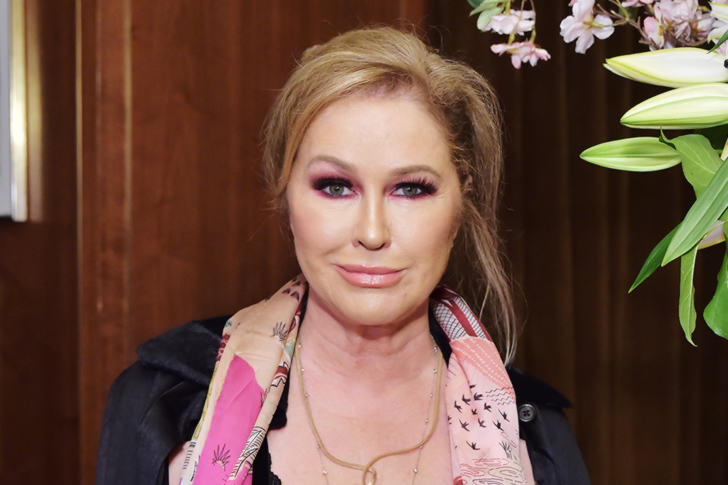 Kathy Hilton is the mother of the famous socialite Paris Hilton. She's a television host, socialite, and actress – very similar to her daughter Paris. Kathleen Elizabeth "Kathy" Hilton has an estimated net worth of $300 million. She is the wife of Rick Hilton, one of the heirs of the Hilton Hotel dynasty. With some credit to her daughter Paris, Kathy rose to fame in the mid-2000s. However, she actually started her own career in acting back in 1968. She retired only a few years after. Kathy starred in her own reality series in 2005 called I Want to Be a Hilton.
Emeril Lagasse | $70 Million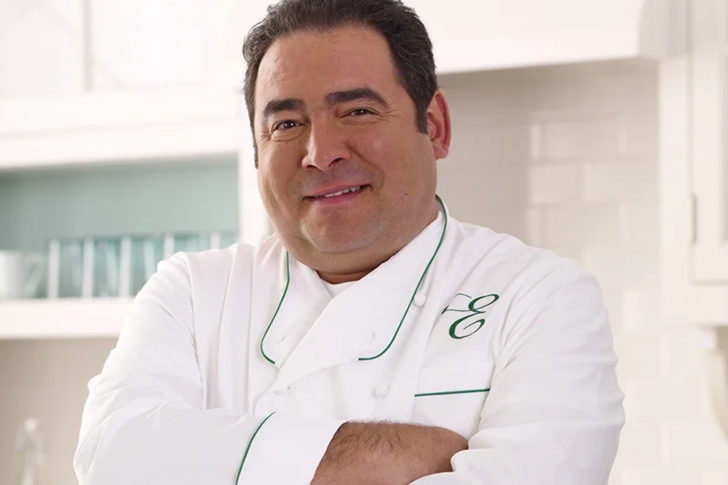 Famous chef Emeril Lagasse started to work in the kitchen in his teen years. This paid off and now he's an award-winning chef, who owns a chain of restaurants. His net worth is around $70 million. He earned his culinary degree at Johnson & Wales University in 1978. He then became famous for being the executive chef Commander's Palace. Later on, he won many culinary awards, including a regional James Beard Award. His catchphrase BAM! became popular when his own show aired on Food Network. He's appeared in other television shows too. He's established his own empire, which reportedly earns around $150 million annually.
Dave Ramsey | $200 Million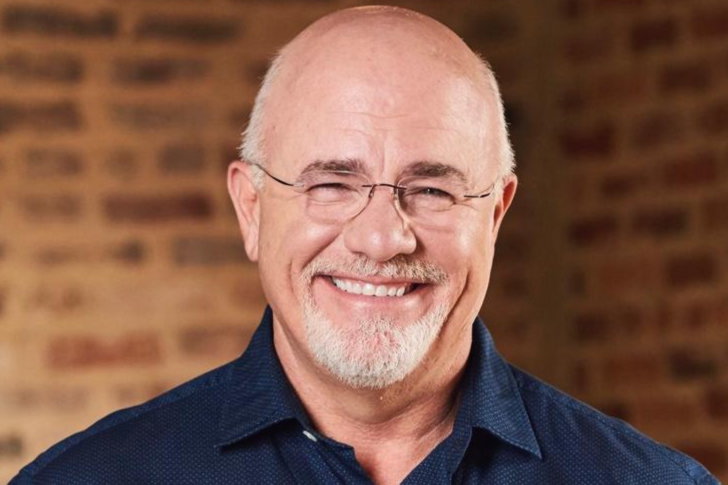 Dave Ramsey is an American financial author, radio host, television personality, and motivational speaker. He also served as a financial advisor for many of his listeners through his syndicated radio program The Dave Ramsey Show. The tagline of the show says: It's about your life and your money. The show is aired on over 450 radio stations and satellite radio across the US and Canada. Ramsey currently has an estimated net worth of $200 million. He accumulated his wealth by teaching others about finance based on his own experience. He's also published many books and radio shows directed towards Christian audiences.
Lea Black | $65 Million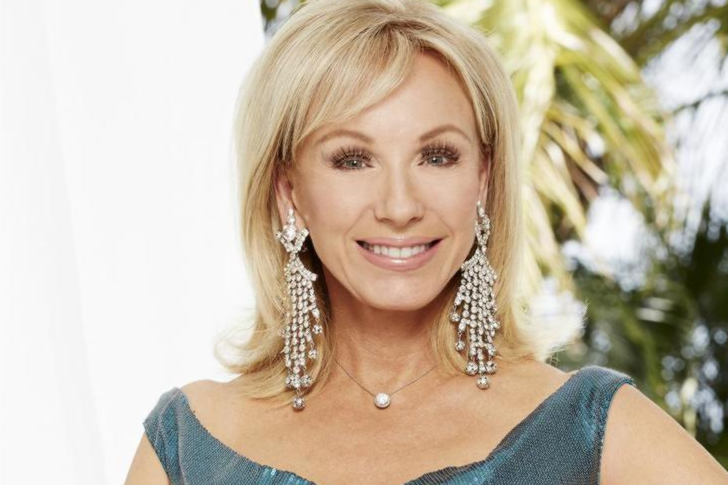 Lea Black is an American businesswoman and philanthropist based in Miami. She has an estimated net worth of $65 million. She also starred in Bravo's reality television series The Real Housewives of Miami. If she's not on television, Lea's busy developing and overseeing her multiple health and beauty brands. She became one of the subjects of a 2008 documentary about philanthropy entitled, The Fundraiser. Black is married to one of the top criminal defense attorneys in the country, Roy Black. Lea is known to lead in communities and has a helpful heart. A financial advisor could help her manage her businesses and maintain her net worth.
Caitlyn (Bruce) Jenner | $100 Million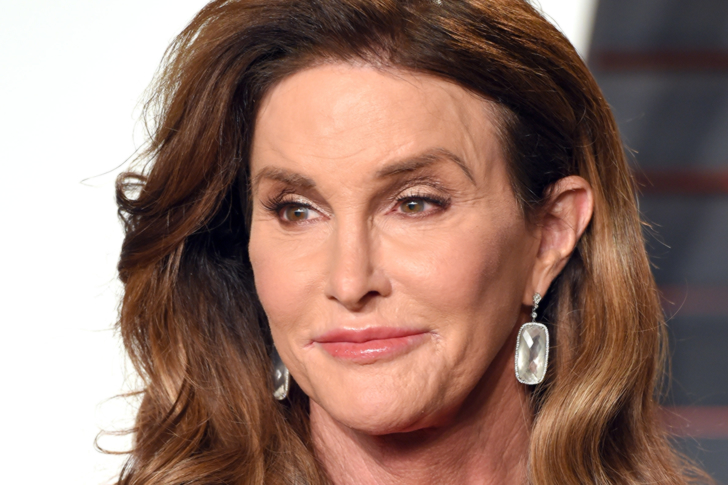 Bruce Jenner is a former American Olympic athlete, who is now known to be Caitlyn Jenner after undergoing the knife to change her gender. The television personality and entrepreneur has an estimated net worth of $100 million. A financial advisor should be able to help her manage this massive fortune. Jenner made headlines when she came out as a transwoman in 2015. She first joined the Olympics in 1972. Four years later, she won the Summer Olympics in Montreal, Canada at the Decathlon event. Later on, she married Kris Jenner. Caitlyn also appeared in the reality series Keeping Up with the Kardashians.
Matt Lauer | $80 Million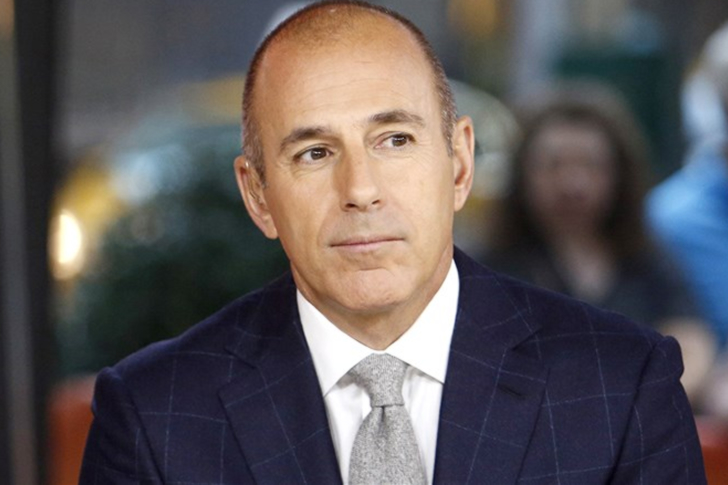 Matt Lauer is considered as one of the wealthiest and successful news anchors in the United States. He reportedly has a net worth of $80 million. Growing up, he already knew he would be reporting news someday. He earned his degree at Ohio University. Did you know though that he did not graduate right away? In fact, he dropped out of college right before graduating. It wasn't until he was 39 that he graduated from University. Before getting his big break, he was a newscaster for different broadcast times in West Virginia. Today, he's become a household name for hosting The Today Show.
Tom Brokaw | $70 Million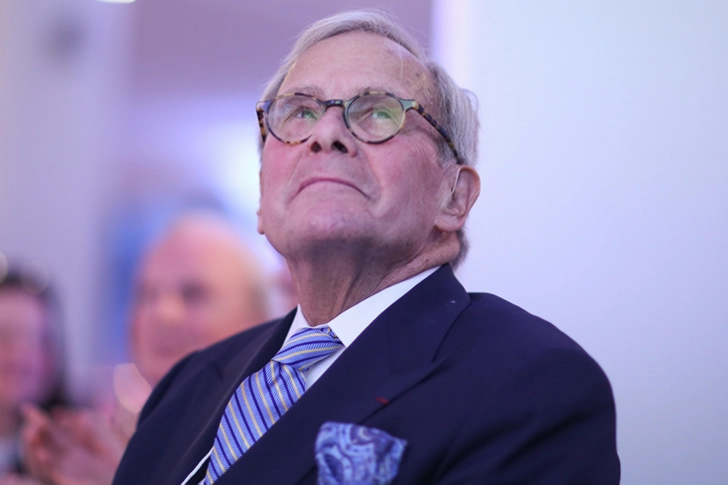 Tom Brokaw is an American television journalist and author, who has an estimated net worth of $70 million according to Celebrity Net Worth. He rose to fame as the lead anchor and managing editor of NBC Nightly News from 1982 to 2004. He also holds credit for having hosted all three major NBC News programs namely The Today Show, NBC Nightly News and Meet the Press. Currently, he works as a special correspondent for NBC News and documentaries for other outlets. He is considered as one of the Big Three news anchors in the U.S. from the 80's up until the early 2000s.
Dr. Phil McGraw | $440 Million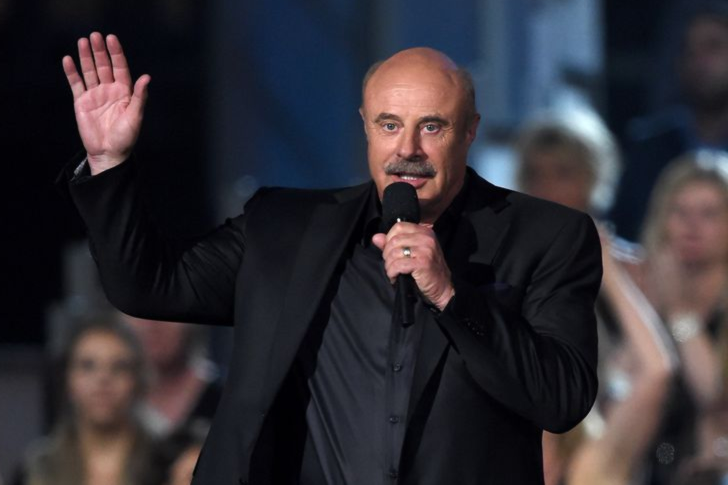 Dr. Phil McGraw rose to fame after his regular appearances on The Oprah Winfrey Show. Dr. Phil holds a degree in clinical psychology and is considered the self-help master. Oprah hired Phil to seek advice about a libel lawsuit. After several guest appearances on Oprah's show, he then released a series of advice books, which became best-sellers. In 2002, he put up his own talk show. His net worth? It's estimated to be around $440 million as of writing. After launching his own syndicated talk show, he developed a spinoff called The Doctors, which was produced by his son, Jay.
Kathie Lee Gifford | $60 Million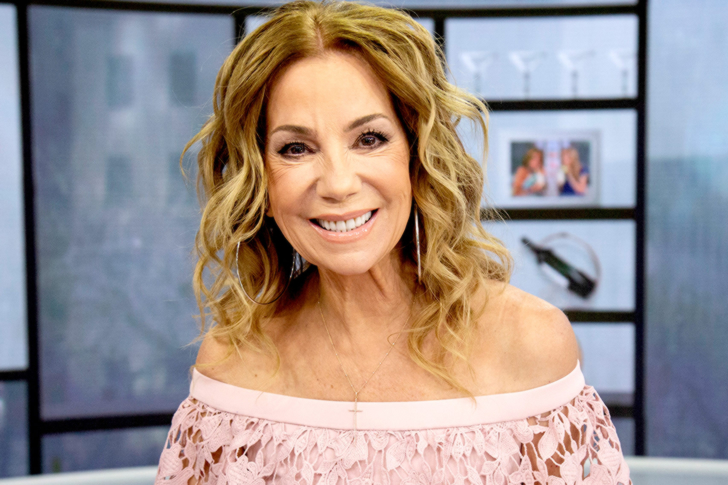 Kathie Lee Gifford is many things including a television host, singer, songwriter, and actress. She reportedly has an estimated net worth of $60 million today. She is best known for co-hosting Live with Regis and Kathie Lee with Regis Philbin. In the '70s, she rose to fame after singing on the game show, Name That Tune. A decade later, she became a correspondent on ABC's Good Morning America. She spent a part of her wealth in several real estate investments throughout the years.  True to her reputation of being multi-talented, Gifford has also released studio albums and has authored a number of books.
Rachael Ray | $100 Million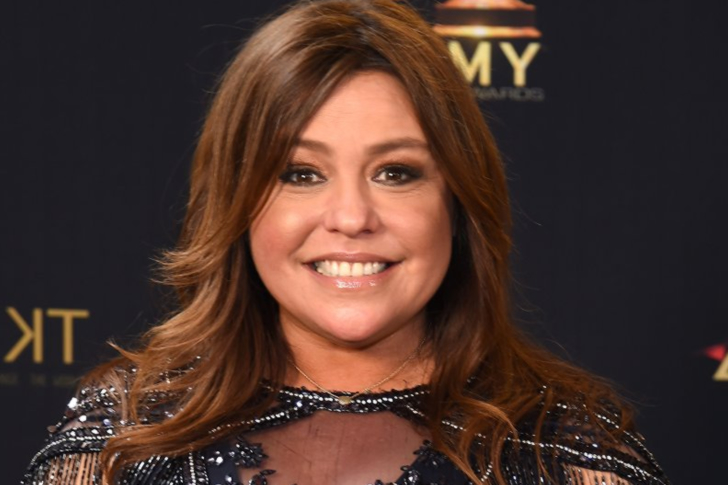 Rachael Ray is not just a celebrity chef. She's also a successful businesswoman, author, and TV personality. She has an estimated net worth of $100 million. From this, she's hosted other cooking shows, which includes $40 a Day, Rachael Ray's Tasty Travels, and 30 Minute Meals all airing on Food Network Channel. If this wasn't enough, she launched her magazine Every Day with Rachael Ray back in 2006. She also has a number of book credit to her name including Rachael Ray's Express Lane Meals, Rachael Ray: Just In Time, Yum-O! The Family Cookbook, and Rachael Ray's Big Orange Book among others.
Matthew Chasen | $50 Million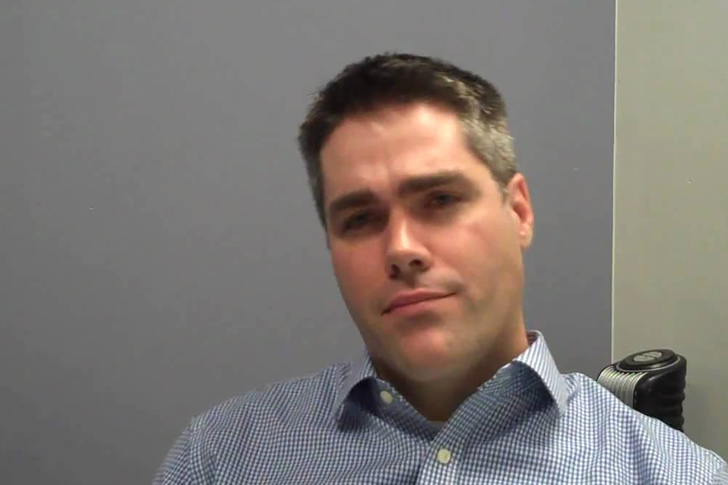 Matthew Chasen is an American reality TV star with an estimated net worth of $50 million. He's not just a TV personality, though. He is also known to make huge investments in the shipping and logistics industry. In fact, he holds the chief executive position of uShip, a shipping company he's founded. The company was featured on Shipping Wars, a reality TV series aired on A&E. His company is actually considered as one of the largest shipping companies in the world. Based in Austin Texas, it has more than 150 employees today. It is generally recognized for its slogan Ship Anything, Anywhere, Anytime.
Gerald Dowden | $50 Million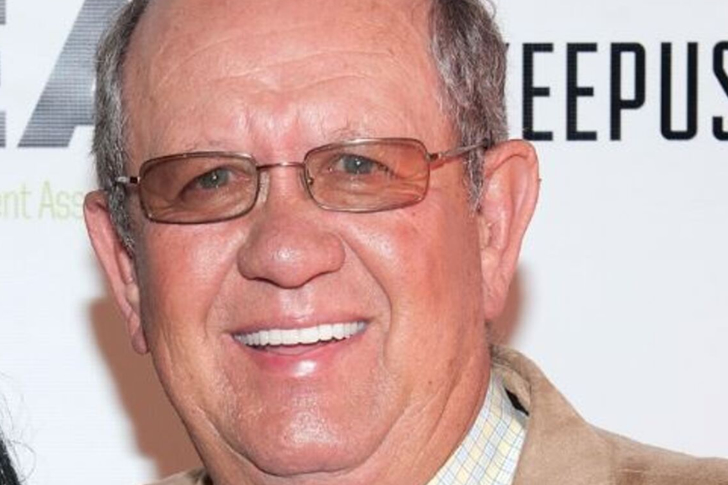 Gerald Dowden is an American entrepreneur, who amassed his fortune by working for a construction firm for four decades. After, he made some investments to establish his own firm, which provided him more than enough. In fact, his estimated net worth is around $50 million today. He has an 80-acre compound, which is a huge playground for his 38 hunting dogs. He's now retired and lets his two sons manage the construction firm. Their home also sits on top of the country's fourth-largest deposit of natural gas, which earns them an extra monthly check between $100,000 to more than $1 million!
Andrew Firestone | $50 Million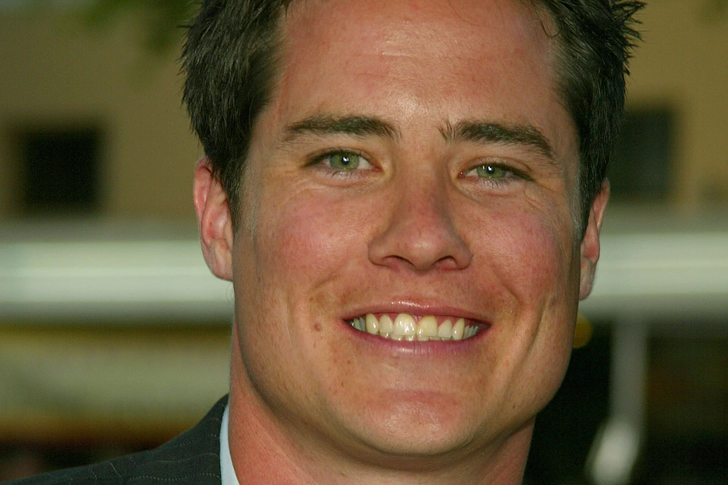 Born in Santa Barbara, Andrew Firestone is an American television reality show personality who was born rich. He is the son of Brooks Firestone and the great-grandson of Harvey Firestone, both of which were lined up to manage their family business Firestone Tire and Rubber Company. He graduated from the University of San Diego with a business administration degree. He now has an estimated net worth of $50 million. Aside from the massive inheritance that he has received, the entrepreneur also added more to his net worth by appearing on the third season of The Bachelor, which airs on ABC.
Bob Costas | $45 Million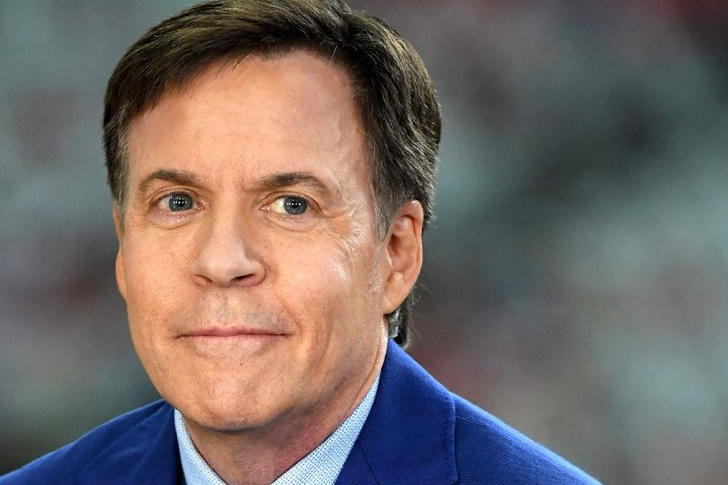 Bob Costas started his hosting career being an announcer for their college minor hockey team at Syracuse University. After getting his degree in college, he was hired as a primetime host for the 9 Olympic Games. Through this job, he managed to travel to different parts of the world including Barcelona, Sydney, Atlanta, Salt Lake City, Turin, Athens, Vancouver, Beijing, and London. Other major sporting events he's also hosted include the National Basketball Association, National Football League, and the National Hockey league. Right now, his estimated net worth is $45 million. He's now happily married to Jill Sutton with two children from his previous marriage.
Daisy Fuentes | $75 Million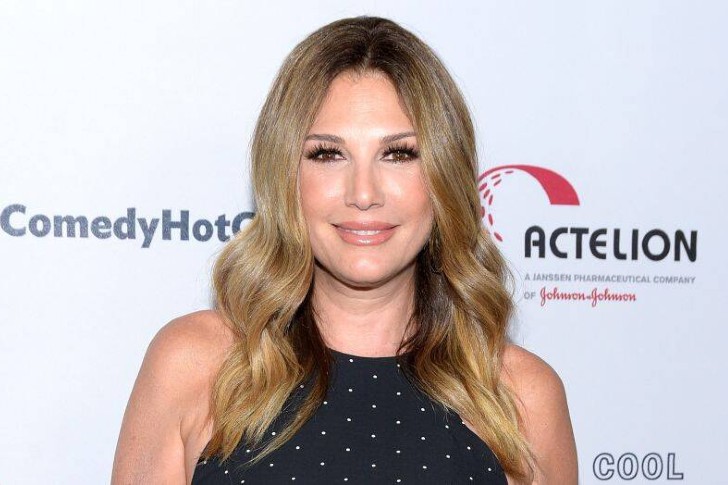 Daisy Fuentes is a famous television personality of Cuban and American descent. She is also a model and an entrepreneur with interests in fashion. Fuentes rose to fame internationally as a VJ on MTV. She was the first Latina video jockey on the channel. She is currently estimated to be worth $75 million. While she became famous on TV, she didn't just earn her massive fortune from being a VJ or model. She actually made investments in a clothing line, which contributed much to her net worth. Products that carry her name reportedly earn more than $300 million a year at Kohls.
Simon Cowell | $600 Million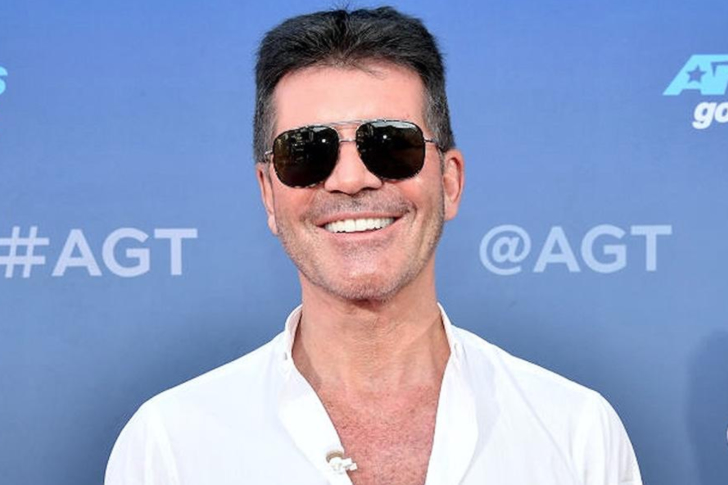 British TV producer and music executive Simon Cowell is popular for being one of the judges of reality talent shows like The X Factor, American Idol, Britain's Got Talent, and Pop Idol. He is also the man behind boybands such as Westlife and One Direction. This guy has a whopping $600-million net worth. As a businessman, he's made investments in the right places. He founded Syco, a highly successful music publishing and TV production company. As a TV personality, he's famous for his blunt criticisms of the contestants. He was among the most influential people in the world list of Time Magazine in 2004 and 2010.
Tasha Marbury | $45 Million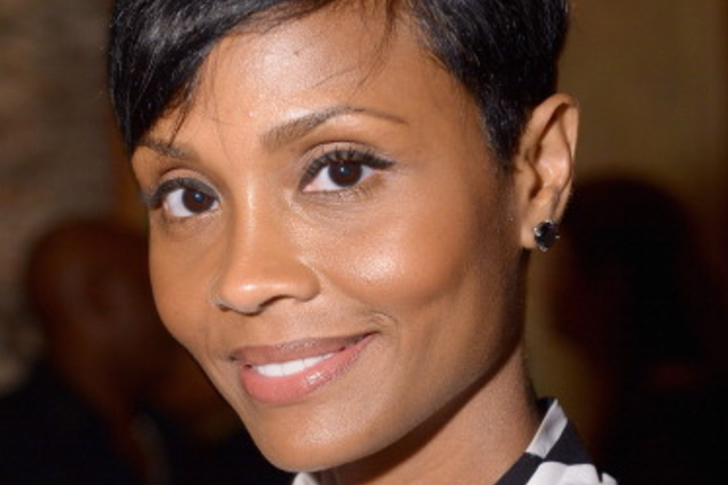 Tasha Marbury was born in North Carolina, studied at the state university with a degree in Zoology. She is the wife of former basketball star player Stephon Marbury and her personality gained her quite a number of fans. This led to her becoming a member of the reality series Basketball Wives on VH1 during its fifth season. The couple has two children. She has a stepdaughter from Stephon's previous relationship. Her husband had a successful 17 years of playing basketball. He earned around $150 million in salary during his active years, receiving the most when he was playing for the New York Knicks.
David Letterman | $400 Million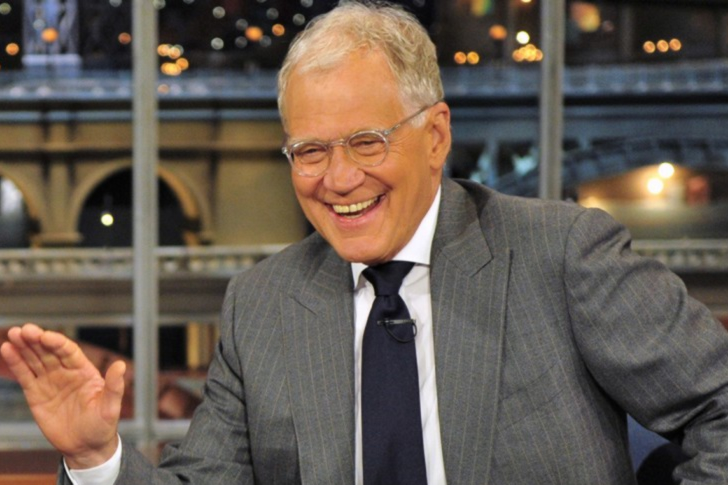 David Letterman is a popular American television host and comedian with an estimated net worth of $400 million. He has been a familiar face on the small screen ever since his 1982 debut of Late Night with David Letterman on NBC. His last TV project was the Late Show with David Letterman, which was broadcasted on CBS. He wasn't just an American television host though. Letterman is also a prolific businessman who has made investments in the right places, pulling in millions of dollars from The Late Late Show with Craig Ferguson and reruns of Everybody Loves Raymond and The King of Queens.
Ryan Seacrest | $430 Million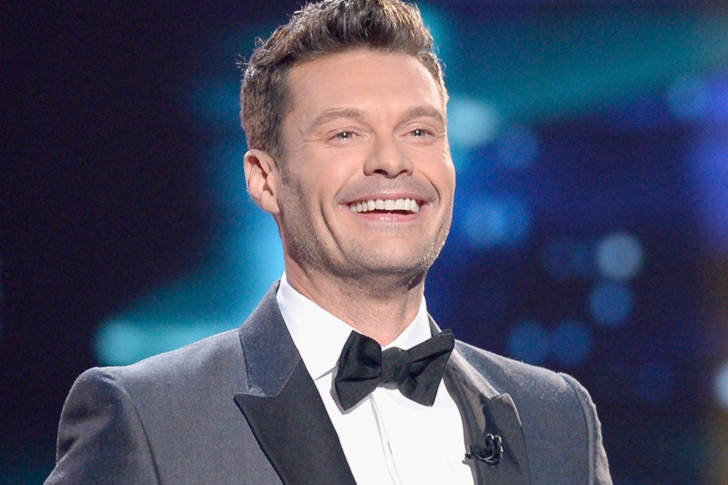 Ryan Seacrest has become one of Hollywood's highest-paid talents. Believe it or not, but the American radio personality and television host has an estimated net worth of $430 million. Aside from hosting, he's also consistently earned from producing TV shows like E's Keeping Up with the Kardashians. He has also signed endorsement deals with Bing, Coca-Cola, and Procter & Gamble. He seemed to be making a lot of investments in other businesses, including starting his own cable network. Plus his lucrative deals with Clear Channel Radio, American Idol parent company CKx, and the Comcast Entertainment Group, he's definitely worth a fortune.
Ellen DeGeneres | $490 Million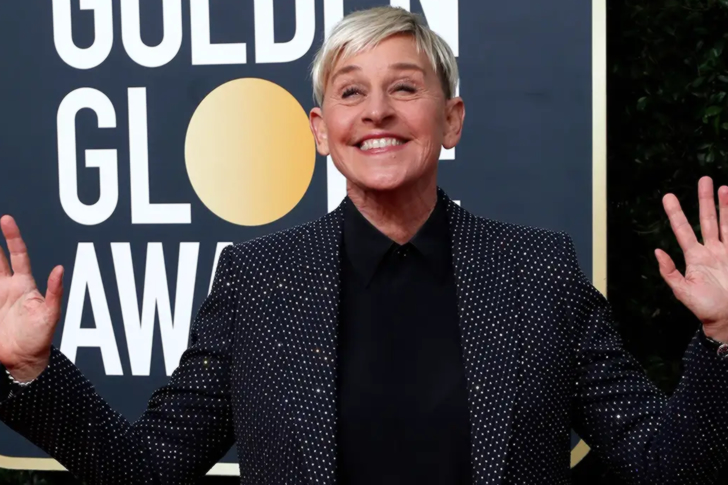 Ellen DeGeneres is among the popular TV talk show host in the world today, hosting the long-running The Ellen DeGeneres Show. Aside from hosting, the Emmy Award winner is also an actress and a stand-up comedian. Her current net worth is estimated to be around $490 million. She has received a lot of credit, including 13 Grammy Awards, Funniest Female Performer in a TV Special, Best Comedian, and Funniest Female Stand-up Comic. Just like her, her show also received a number of awards including Outstanding Talk Show Entertainment, Outstanding Talk Show, and Outstanding Special Class Writing. By 2012, the show has received 32 Daytime Emmy Awards.
Alex Trebek | $75 Million

Alex Trebek is a Canadian-American television personality, who has an estimated net worth of $75 million with an annual salary of $10 million. He started his career right after he earned his degree in college. He was reporting for the CBC. Later on, he hosted several programs including Battlestarts, Double Dare, High Rollers, and Concentration. It was hosting the nationally syndicated version of Jeopardy! that made him famous. The show first aired in 1984 and became a huge hit. On the sideline, he's also hosted the National Geography Bee – a contest to find out who knows most about geography.
Sharon Osbourne | $220 Million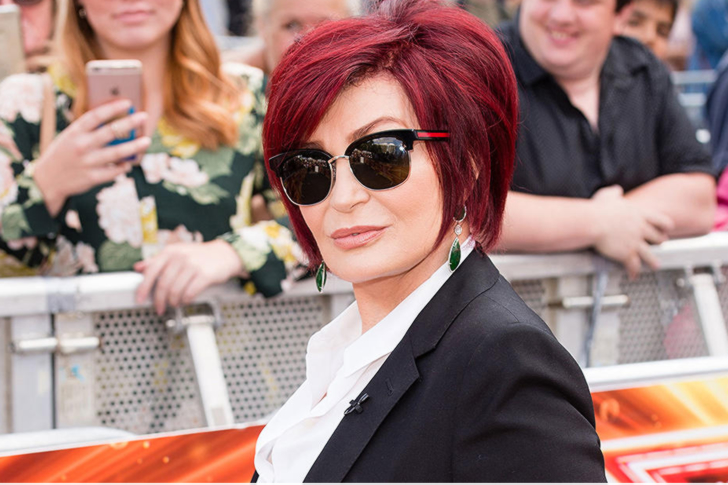 Sharon Osbourne starred in the reality television show The Osbournes. The reality series aired from 2002 until 2005. The show also documented her battle with cancer in 2003. Later on, she became a judge on several talent shows including The X Factor in the UK from 2004 until 2007 and America's Got Talent. These TV projects inspired her to start hosting her own show. However, it was cut off after one season. Nevertheless, several advertising deals easily followed. She received credit for reviving her husband's career by launching the summer Ozzfest tour. Sharon has an estimated net worth of $220 million.
Kris Jenner | $140 Million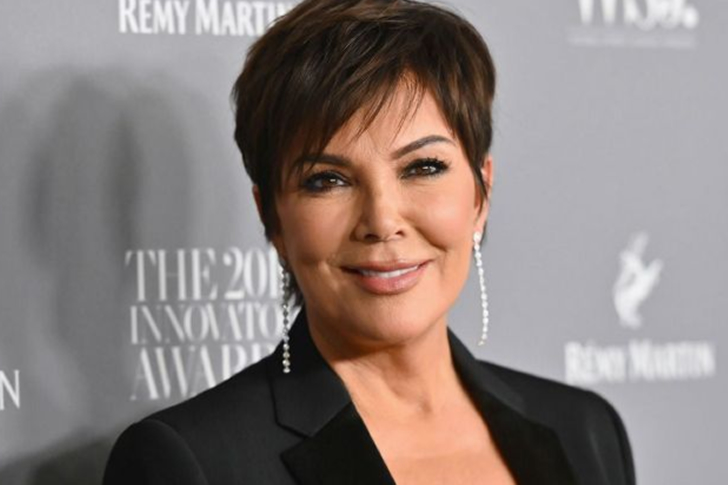 Kris Jenner is a famous American television personality, socialite, and businesswoman with an estimated net worth of $140 million. She was first married to the late O.J. Simpson's attorney Robert Kardashian. The couple has four kids together, which includes reality-TV stars Khloe, Kim, Kourtney, and Rob. Her second marriage was to the Olympic gold medalist Bruce Jenner. She shared two more daughters with him namely Kendall and Kylie. She also appears in the reality-TV show Keeping Up with the Kardashians. This is aside from the numerous investments she reportedly manages. It is for this reason that people refer to her as the "momager".
Barbara Walters | $170 Million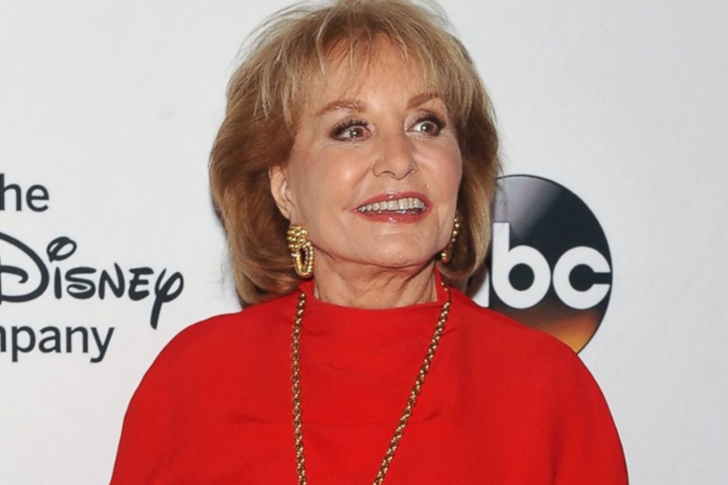 Barbara Walters is a famous news anchor, who became the first woman on the national evening news. Walters is estimated to be worth $170 million as of writing. She is well-known for covering hard news and major world events. She's also famous for her revealing one-on-one interviews with famous celebrities, politicians, and world leaders. Her father, Lou Walters was a Broadway producer and director of an entertainment resort in Las Vegas. Meanwhile, her mother, Dena Walters, owned and managed several nightclubs along with her father. She gets credit for having hosted several talk shows, including 20/20, ABC News, Today, and The View.
Larry King | $50 Million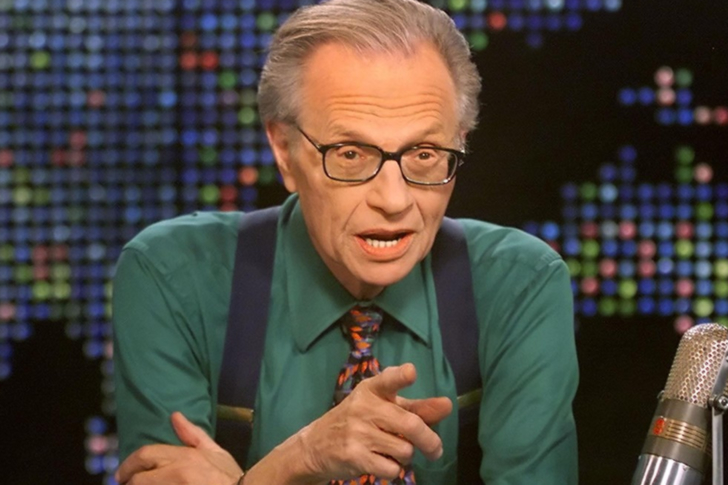 Larry King is considered as one of the stalwarts of cable news. King redefined broadcast journalism when he launched his talk show Larry King Live, which debuted in June 1985. The show was most famous for its cutting-edge political discussion and piercing Q&A session with celebrities. These drew millions of viewers from all over the world. By 2007, the CNN website reported that King has done 40,000 interviews, which includes every president of the United States since Gerald Ford. The block surrounding the CNN building was named Larry King Square to his credit. He's estimated to be worth $50 million today.
Alexia Echevarria | $3 Million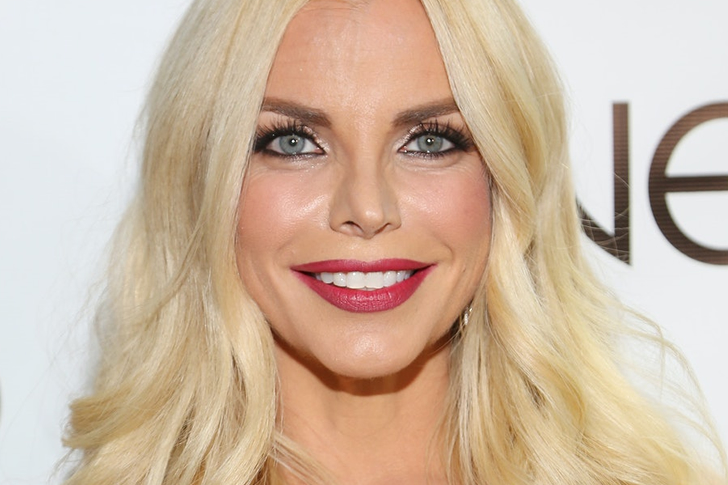 Alexia Echevarria is an entrepreneur and television personality based in Miami. She has an estimated net worth of $3 million. The TV star claims to be the Cuban Barbie and has also appeared on The Real Housewives of Miami, which aired on the Bravo network. Currently, she also holds the executive editor position in Venue Magazine – a luxury publication covering fashion and culture. It features trends and celebrities. Her ex-husband was a famous businessman with various investments, including Venue Magazine that Alexia founded. Aside from the magazine, she is also the owner of Alexia + Frankie's Beauty Bar, with various spa and beauty services on offer.
Mike Holmes | $30 Million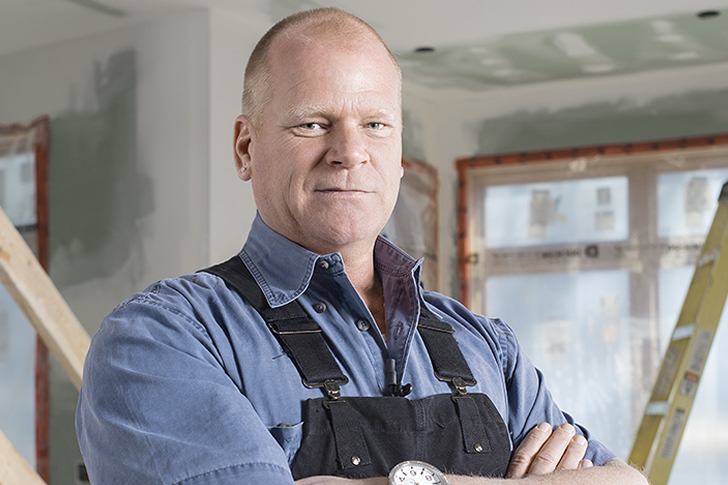 Mike Holmes has a simple principle in life, Make It Right. This simple motto has been his inspiration for his great success. Even as a young man, he spent most of his time learning about the different aspects of home repair and construction, from plumbing, electrical to carpentry. He made investments to put up his own contracting company at the age of 21. His show Holmes on Homes helps homeowners identify the various mistakes contractors made on their houses then proceeds to help correct them. He earned his wealth from hosting various shows and now has $30-million worth in his bank account.
Paula Abdul | $30 Million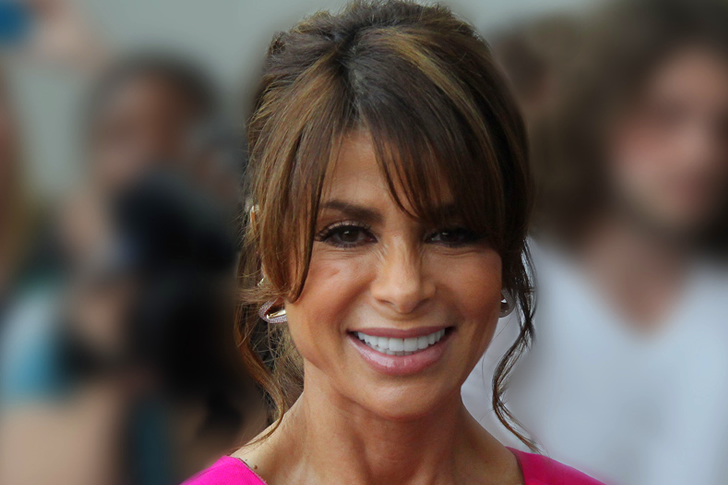 Paula Abdul is a multi-talented singer, songwriter, dancer, and actress with an estimated net worth of $30 million. She's been in love with dancing even at a young age and even performed as a cheerleader for the Los Angeles Lakers in the early 1980s. This how Abdul was discovered by The Jacksons. She would later work on choreography for Janet Jackson's Control album. Given her talent and lovable personality, she was signed to Virgin Records. Her debut album was one of the most successful releases from a new artist at the time. The artist has also had six number one songs to her credit.
Joe Terranova | $50 Million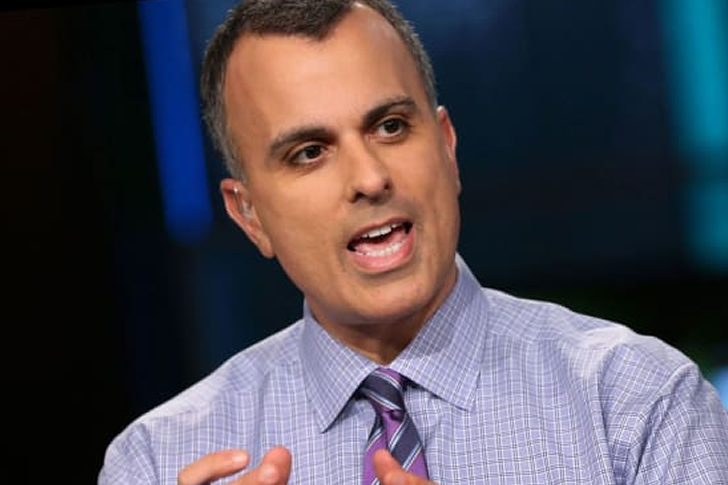 Joe Terranova is a trader and executive born in New York. He has an estimated net worth of $50 million. He is famous in the financial world for his high-risk management skills. He became the Chief Market Strategist for Virtus Investment Partners, an asset management firm with more than $25 billion in assets. It's based in Hartford, Connecticut. Right now, he works with various management teams and people in the finance field, who are basically selling the company's various capital products. He regularly appeared on CNBC and serves as a guest financial advisor on its popular stock trading talk show, Fast Money.
Bob Vila | $25 Million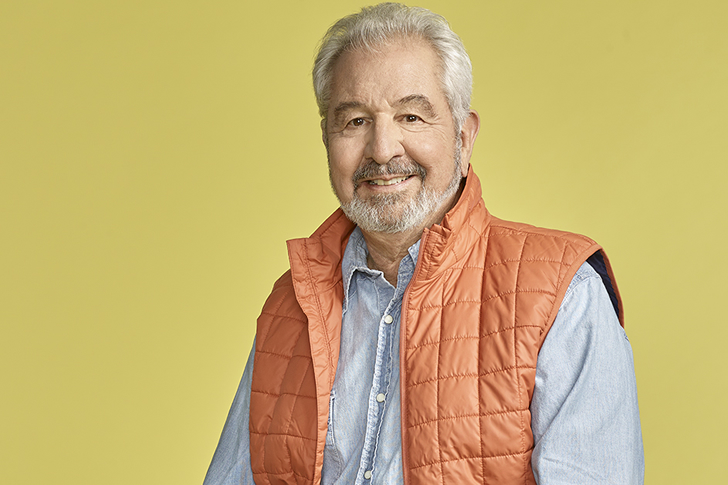 Bob Vila is an American home improvement guru who accumulated his net worth through various TV projects and books he's written. He reportedly has a net worth of $25 million as of writing. Did you know that young Bob actually finished a degree in Journalism? Later on, he became the host of This Old House in 1979. He left the show in 1989 but nobody knows the actual reason. Many speculate that there was an issue with the producer, while others say it's a conflict of interest violating his contract with the show. In 1990, he hosted another show, Bob Vila's Home Again.
Robin Roberts | $25 Million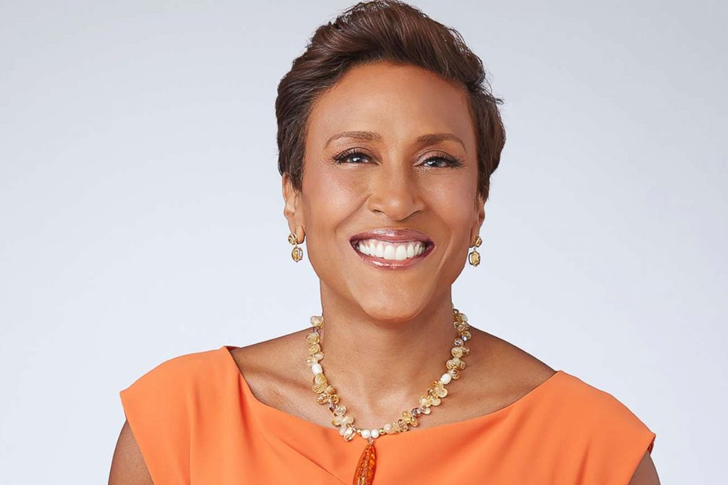 Robin Roberts is a well-known news anchor born in Pass Christian, Mississippi in 1960. She was an achiever when she was in high school, graduating cum laude from Southeastern Louisiana University and earning her degree in communication. She is estimated to be worth $35 million with an annual salary of $18 million. She joined the ESPN sportscasting team in 1990, serving as a reporter for Good Morning America. Roberts later became the co-anchor of the show. She battled with early-stage breast cancer in 2007. This did not stop her, however, to win multiple awards and be inducted into the WNBA Hall of Fame.
Judge Joe Brown | $10 Million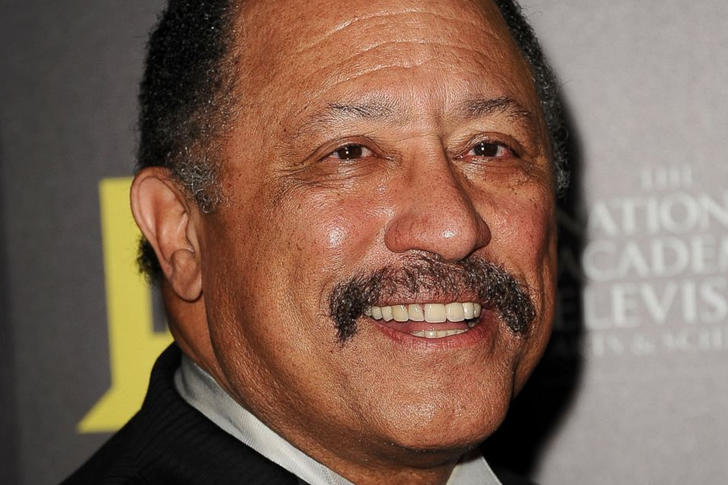 He's not just an American judge, but Brown has also hosted his own television show Judge Joe Brown back in 1998. Right now, his estimated net worth is around $10 million. Aside from the credit he has for being the first African-American prosecutor in Memphis, the judge has also been part of some high-profile cases. He rose to fame when he presided over an appeal of a man accused of murdering Martin Luther King Jr. Several celebrities have appeared on his show including Coolio and Rick James. Brown has been a constant top achiever of his class while in Dorsey High School and UCLA.
Jennifer Williams | $25 Million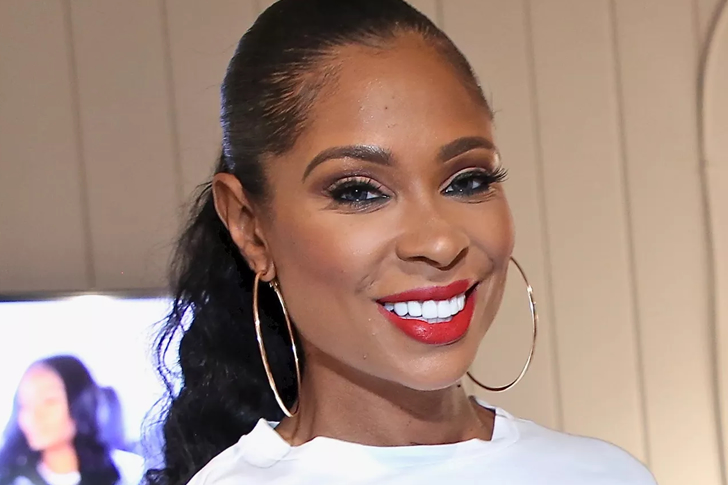 Jennifer Williams may have started out as your average real estate broker, but she's since found fame as a budding American reality television star. She is a premium real estate broker, with several investments including putting up her own workout company called Flirty Girl Fitness. She has an estimated net worth of $25 million, which she amassed by selling upscale properties in New Jersey. She is also married to basketball star, Eric Williams, which could also contribute to the success of her endeavors. She shares her hard-earned income through various charities, even founded her very own, Project Save the World.
Bob Eubanks | $25 Million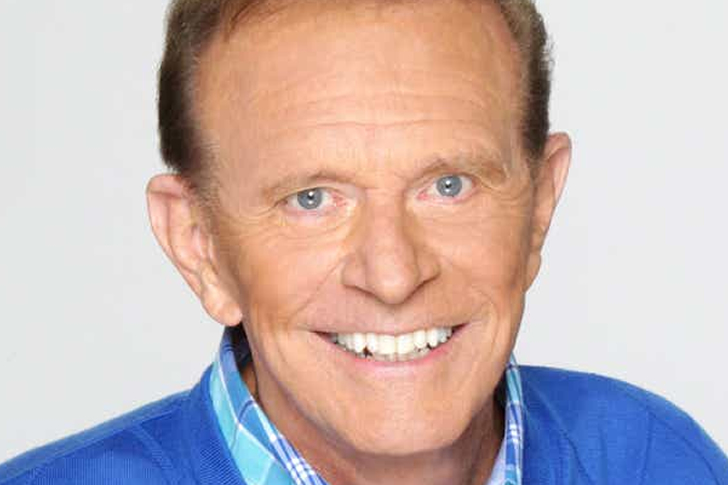 Bob Eubanks receives plenty of credit for being an American game show host and radio personality. He rose to fame for hosting The Newlywed Game Show in 1966. He has an estimated net worth of $25 million. Did you know that he started his career in 1960 as a DJ in KRLA 110 in Los Angeles? Other game shows he has appeared on include Rhyme and Reason, DreamHouse, The Diamond Head Game, Trivia Trap, and Powerball: The Game Show. He was also the known manager of Dolly Parton, Barbara Mandress, and Marty Robbins. He's married to Deborah James and has four children (three from his past marriage).
Bethenny Frankel | $70 Million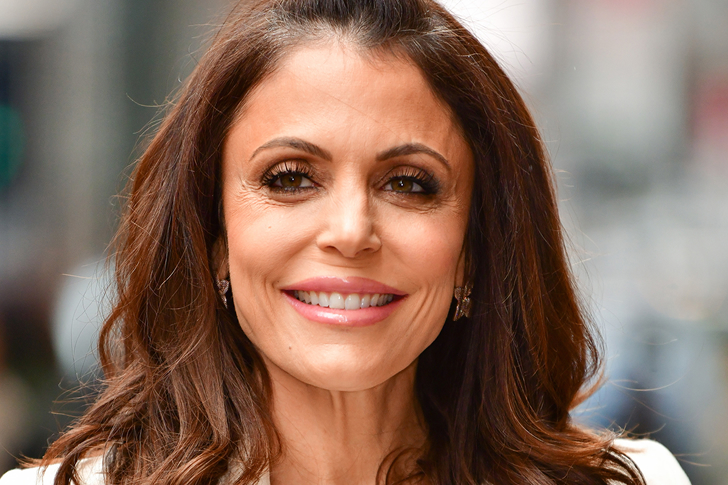 Bethenny Frankel is a talented chef, who also happens to be a reality show star, author, and entrepreneur. She is estimated to be worth $70 million, earning $40,000 per episode from The Real Housewives of New York City. She reportedly earned much of her fortune through her investments in Skinnygirl Cocktails. Did you know that she started as a large-scale event planner, handling movie premieres and award shows. However, her pursuit of a natural lifestyle had veered her towards her original goal. She graduated from Natural Gourmet Culinary Institute. Soon after, she put up her own company called Bethennybakes, which promotes a natural lifestyle.
Armando Montelongo | $50 Million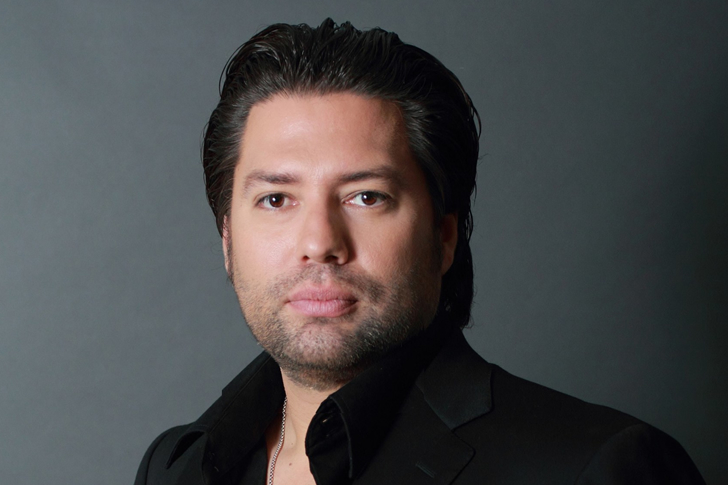 Armando Montelongo is well-known for his appearances in the show Flip This House, which was aired on A&E. He's actually a real estate entrepreneur and TV personality, with a current net worth of $50 million. He founded the Armando Montelongo Companies, which is a real estate investment firm. Not only this, but he's also founded a film production company called Armando Montelongo Productions, which produced the film, Mission Park. He's certainly prolific when it comes to businesses! Montelongo also has various endeavors aside from real estate and film. He is also into car racing, sponsoring various car race events before.
DJ Pauly D | $20 Million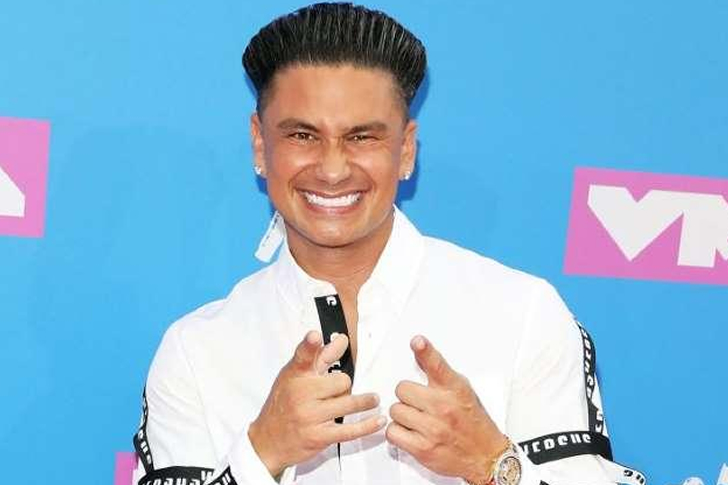 Many know DJ Pauly D as a popular American disc jockey and TV personality, with an estimated net worth of $20 million. He was also a housemate in the hit reality show Jersey Shore, which was under MTV. He became so popular that he was the first one to have his one spin-off show titled The Pauly D Project. Among his released singles are Beat Dat Beat (It's Time To), which received credits for being America's Best DJ competition in 2010 and 2011. Later that year, he earned a three-album contract with 50 Cent's G-Note Records and G-Unit Records.
Neil Cavuto | $23 Million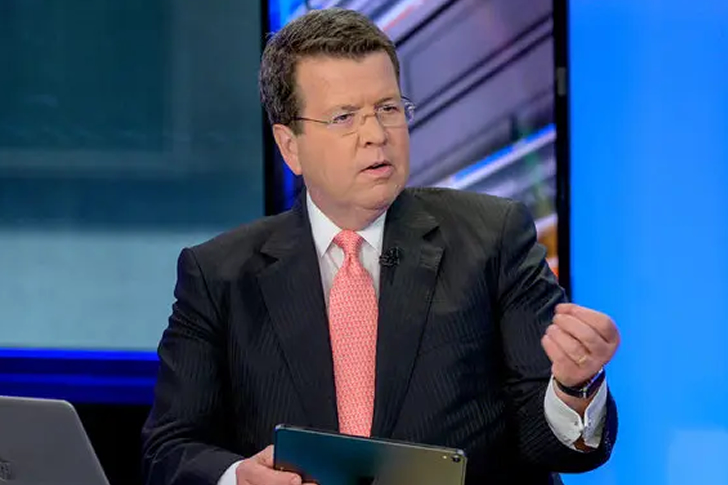 Neil Cavuto is a well-known American television anchor, commentator, and TV host. He now has an estimated net worth of $23 million, earning around $7 million in salary annually. He wasn't just good at appearing on the screen. The anchor also has a keen eye for business and investment. In fact, Cavuto has earned his net worth as the senior Vice President and Managing Editor of Fox Business Network. He was also the television anchor of Your World With Neil Cavuto. He worked for the broadcasting service for 15 years. He's also published More than Money: True Stories of People Who Learned Life's Ultimate Lesson.
Sandra Lee | $20 Million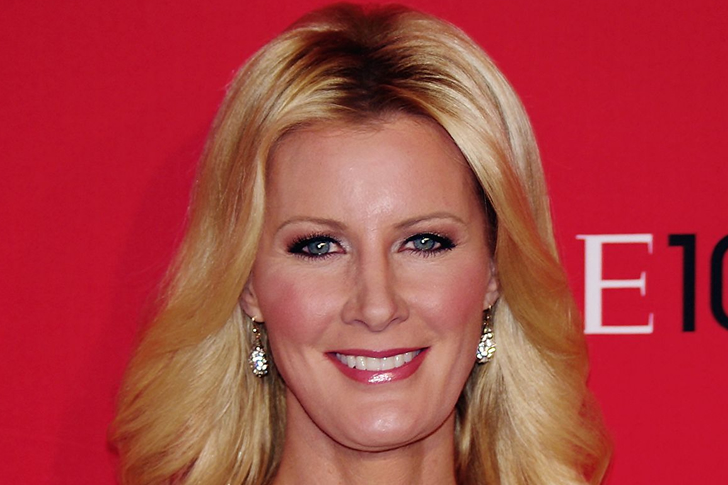 Sandra Lee is famous for her Semi-Homemade cooking concept, which is a method of cooking that uses 70 percent pre-packaged products and 30 percent fresh items. Lee is an American chef and TV personality, who now has an estimated net worth of $20 million.  She took up the responsibility of being a mom to her younger siblings when her parents broke up. At a young age, she learned how to cook, buy groceries, and make ends meet. She became famous when she produced the Sandra Lee Kraft Kurtains. Later on, she was hired by the channel QCV. She has around 25 book credit to her name.
Regis Philbin | $20 Million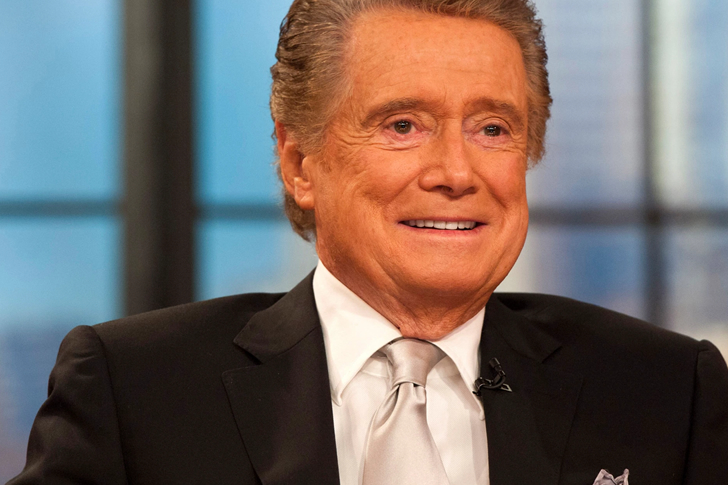 Regis Philbin was born in the Bronx, New York in 1931. He was brought up by a U.S. Marine and a mother of Arbereshe descent. He is named after his father, who wanted to have a son to go to the prestigious Regis High School. He graduated from the University Of Notre Dame with a degree in Sociology in 1953. He got his big break when Steven Allen left the Late Night Show. He was then called to host the Westinghouse Tonight Show. While it was canceled, he did a number of hosting from 1975 and 1981 including A.M. Los Angeles on KABC-TV.
Ryan Serhant | $20 Million

Ryan Serhant is a successful American real estate broker and reality television star with an estimated net worth of $20 million. He was a cast member of the Million Dollar Listing New York, which was a reality television series aired on Bravo cable network. He graduated in 2006 and pursued his career in acting. He appeared on the hit series As The World Turns, portraying the character of Evan Walsh IV. Later on, he switched careers and focused on real estate and investments. He does occasional commercials though. He currently sits as the Senior Vice President and the Managing Director of Nest Seekers International.
Dina Eastwood | $20 Million

Dina Eastwood is the wife of the Hollywood actor Clint Eastwood. She's an American TV news anchor, reporter, and reality TV star with an estimated net worth of $20 million. Before being married to Clint, she was already a famous public figure being a reporter in the '90s. She became a news anchor of various TV networks right after. In 2012, she gets credit for the reality TV series Mrs. Eastwood & Company, which aired on E! channel. Did you know that she actually appeared in two of her husband's famous films? Yes, she was in both True Crime and Blood Work.
Bruce Croxon | $20 Million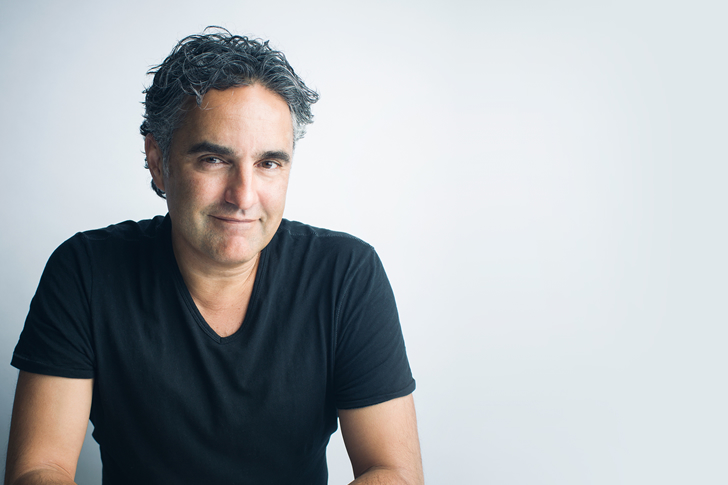 Bruce Croxon is a Canadian businessman and television star, who has an estimated net worth of $20 million. His investments were originally geared towards telecommunications and telepersonals. Later on, he became one of the founding members of the famous online dating service, Lavalife. At the time, it was considered to be one of the most successful online dating portals in Canada. When he eventually sold the company, the entrepreneur focused his efforts more on his Vida Wellness Spa and other business ventures including Sprigg Software. He is a well-known TV personality, thanks to his appearance in the Canadian reality show Dragon's Den.
Aviva Drescher | $20 Million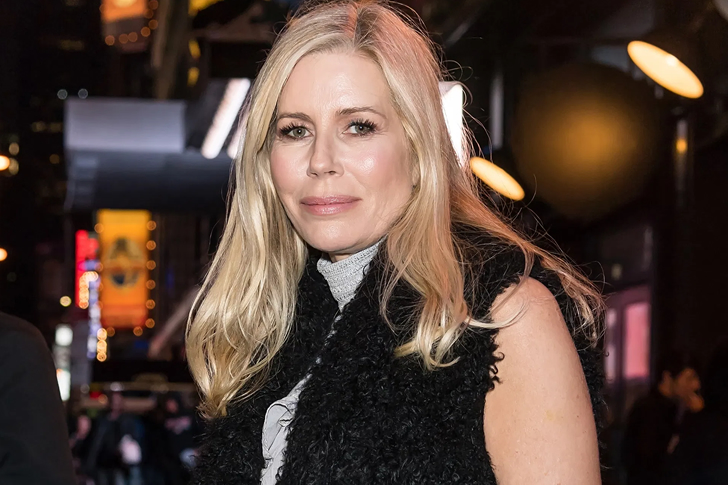 Aviva Drescher is well-known for being the cast member of Bravo's hit reality TV series The Real Housewives of New York City. She is the wife of Reid Drescher, who is the founder of the hedge fund Cape One Financial Advisors. He also holds the position of President and CEO of Spencer Clark LLC. Both companies are located in New York City. Aviva has an estimated net worth of $20 million as of this writing, but we can expect that grow even more. Like her husband, she is well-versed in business and finance. Aviva is reportedly active in many philanthropic activities.
Piers Morgan | $20 Million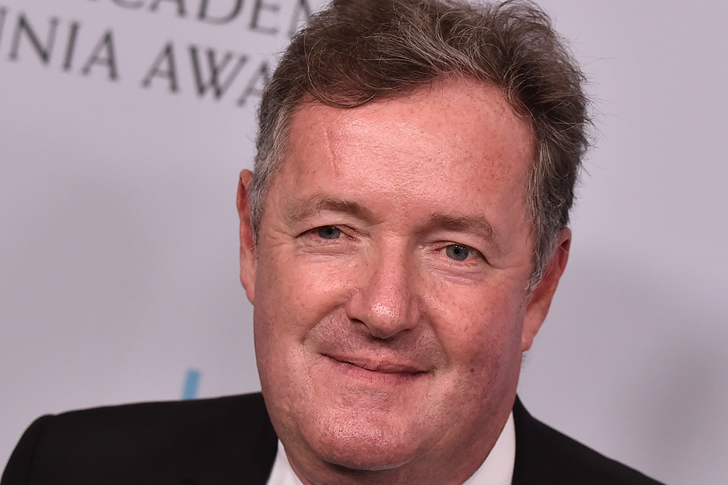 Piers Morgan might be a familiar name for many people. He is a well-known British journalist and is also the editor for both The Daily World and News of the World during his younger years. Later on, he would step out of the journalism field and become a judge along with fellow Britons Simon Cowell and Amanda Holden on Britain's Got Talent. In 2011, he hosted his own show Piers Morgan Tonight, which aired on CNN. Replacing the previous time slot occupied by Larry King Live. A financial advisor should be able to help him out in managing his funds for the future.
Michael Palin | $25 Million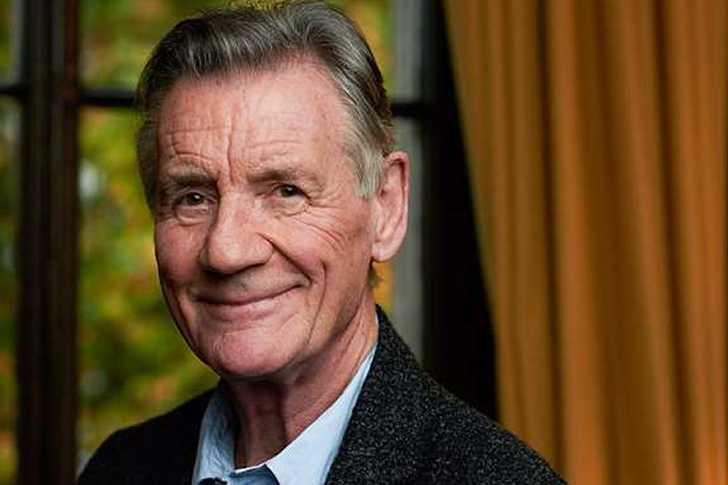 Michael Palin is a well-known English TV presenter, actor, and comedian. He is most famous for his travel documentaries. His work has taken him all over the world, including the Himalayas, the Sahara, and the North and South Poles! Palin is also best known for being a member of the famed Monty Python comedy group. He also has other credit to his name, including appearing on shows like The Spanish Inquisition, The Fish-Slapping Dance, The Lumberjack Song, Dead Parrot, and Argument Clinic. He has a net worth of $25 million. Sir Michael Palin was knighted back in 2019 for his services to geography, culture, and travel.
Khloe Kardashian | $50 Million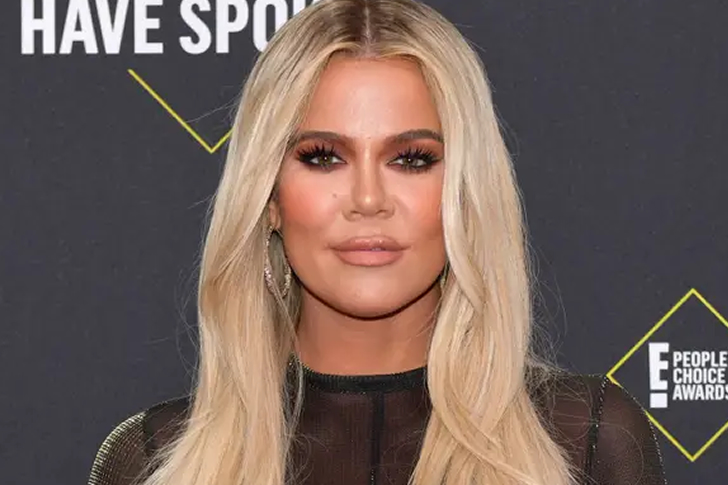 Khloe Kardashian perhaps is one of the most popular American television stars right now and her net worth keeps on increasing each year. Right now, her estimated net worth is $50 million. She is the daughter of Kris Jenner and late attorney Robert Kardashian. Khloe is also siblings with Kim and Kourtney Kardashian—who are both established industry names to their credit. She rose to fame and fortune when the family aired its highly-successful reality program Keeping Up with the Kardashians. While he had put up her own brand and company, she would often collaborate with her sisters and their own brands.
Mike Malin | $20 Million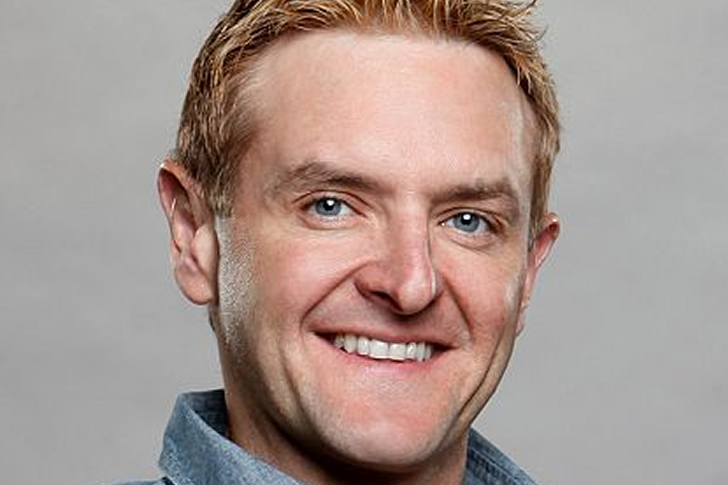 Mike Malin is an American TV personality and actor with an estimated net worth of $20 million. He started to gain fame when he joined Big Brother in the US. He won the season and received $500,000 as the prize. He returned as mentor and coach on the show's 14th season. After which, he started receiving invitations to appear on TV and films such as Seinfeld, Jack and Jill, Yes Dear, Monk, The Parkers, The View, Robbie's Brother, Fishes, Access Hollywood, Extra, All-Star Reality Re-union, and Fox Reality Really Awards. With his fortune increasing each year, it would be good to have good money management in place.
Matt Nordgren | $20 Million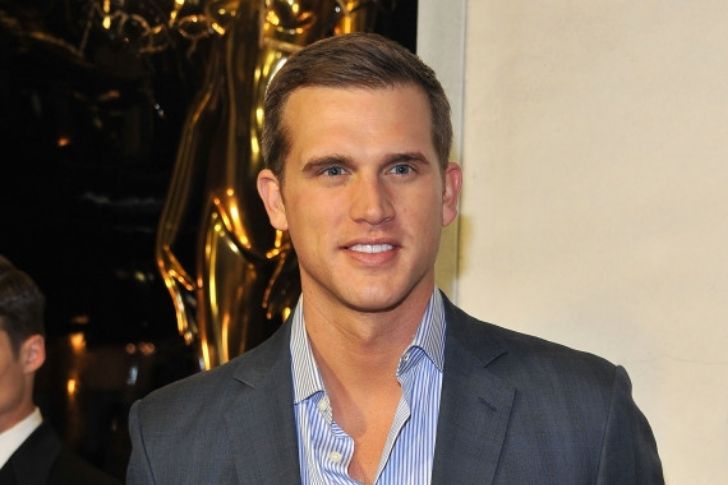 Most popularly known for his appearance in Most Eligible Dallas, Matt Nordgren was featured in the reality show where he and two other men, along with three other women tried to seek true love. Nordgren is a native of the same city and he earned his degree from the University of Dallas. In this same school, he was also a part of the football team. Unfortunately, because of an injury he sustained he was not able to pursue the sport. Instead, he joined the family business Nordco Inc. and would later successfully establish Nordco Consulting. His net worth is now $20 million.
Star Jones | $18.5 Million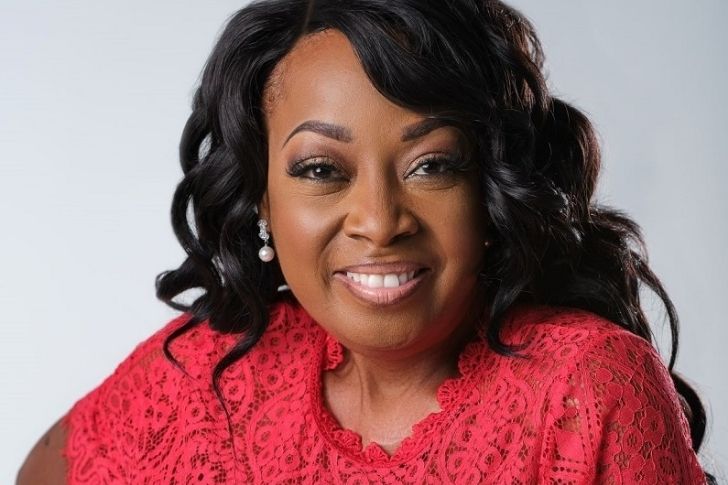 Star Jones is the wife of wealthy investment banker Al Reynolds. He proposed to her in the middle of an all-star NBA game. In the same way, their extravagant wedding was also heavily attended by the media. They had 500 guests and a huge entourage that consisted of 3 best men, 3 matrons of honor, 12 groomsmen, 12 bridesmaids, 6 footmen, 2 junior bridesmaids, 4 ring bearers, and 4 flower girls. The size of the wedding was not surprising after hearing that they had a total of 30 sponsors too. It's such a shame that they went their separate ways after four years.
Brent Musburger | $18 Million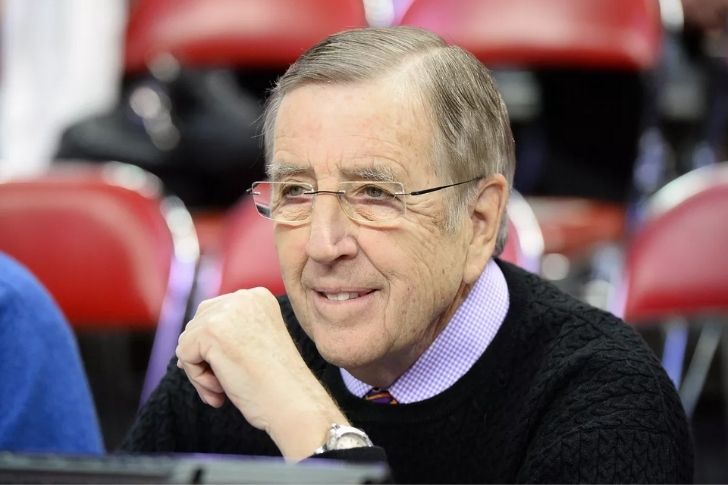 The famous ESPN and ABC sportscaster Brent Musburger has had multiple experiences when it comes to covering huge sports events like the NBA, NCAA, and MLB games. From this, his career grew in terms of popularity, prestige, and of course income. He started as an umpire in the '50s and from then, he ventured into reporting for sports. After his earlier jobs, he became the lead sportscaster of CBS in the '80s, but he got fired when the network changed management. He then took on the role of being the sportscaster for ABC. Brent has a journalism degree from Northwestern University.
Kendall Jenner | $18 Million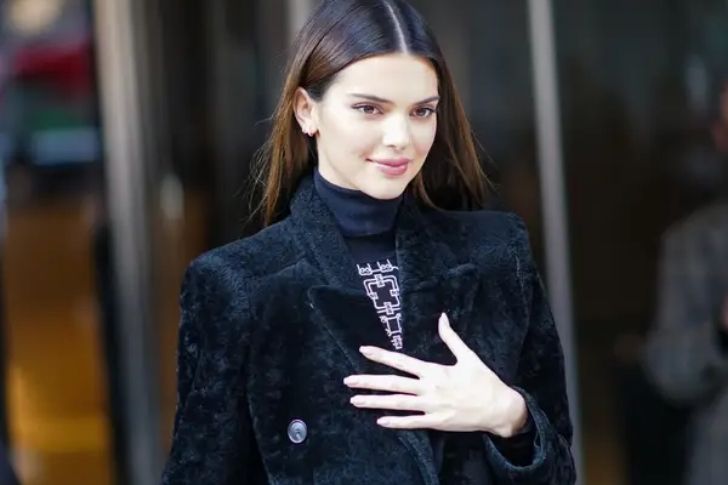 Supermodel and reality TV star Kendall Jenner has been affiliated with several big brands throughout her modeling career. She has worked with big names in the fashion industry, including Sherri Hill, and was an ambassador for Seventeen magazine. On TV, Jenner has also made appearances in several reality shows like Keeping Up with the Kardashians, Kendall's Sweet 16, America's Next Model Cycle 18, Kourtney and Khloe Take Miami, Khloe & Lamar, and Kourtney and Kim Take New York. She takes credit for being number 1 on the 2017 Forbes' list of highest-paid models, being included in People magazine's Beautiful People.
Nancy Grace | $18 Million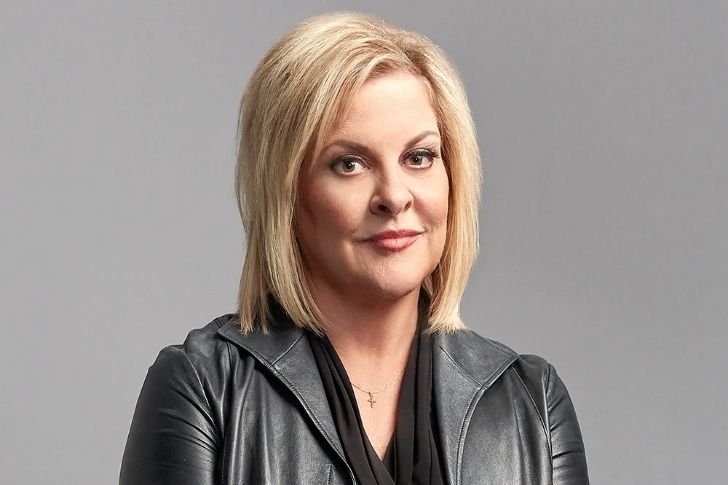 Nancy Grace earned her bachelor's degree in law studies from Mercer University. She then proceeded to take her master's in criminal and constitutional law from New York University. Being the special prosecutor of Georgia's district attorney's office, she managed to earn her fortune. After more or less a decade of her job as a prosecutor who attended to a felony, serial murder, rape, and child molestation and arson, she hosted her own show on Court TV legal analyses. Soon, she also worked for CNN. She devoted her time to advocacies as well and donated to charities. Her net worth is now $18 million.
Ramona Singer | $18 Million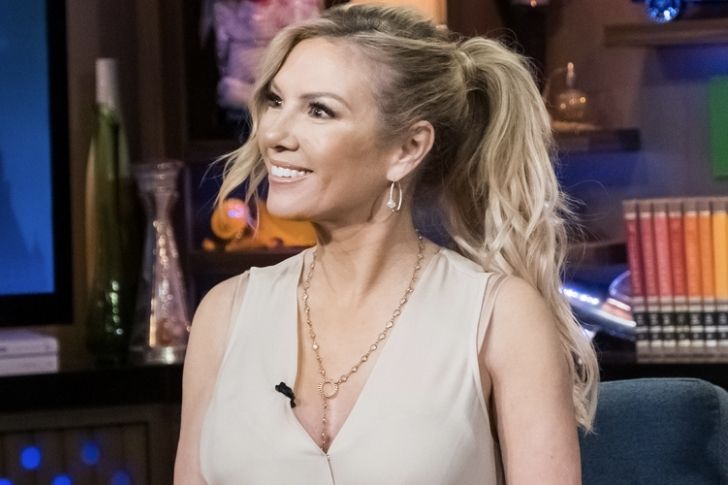 Being one of the wealthiest personalities on television, Ramona Singer sure has done a lot of work to get where she is today. The fashion and TV star is already in her sixties and is reaping the benefits of her entertainment career. With little doubt, her multiple investments have contributed to the luxurious lifestyle that she is leading right now. With a net worth of $18 million, she has earned all the comforts and benefits she's currently enjoying. The singer originally came from Rhinebeck, New York, where she attended the Fashion Institute of Technology to get a degree. She has one child named Avery.
Cat Deeley | $18 Million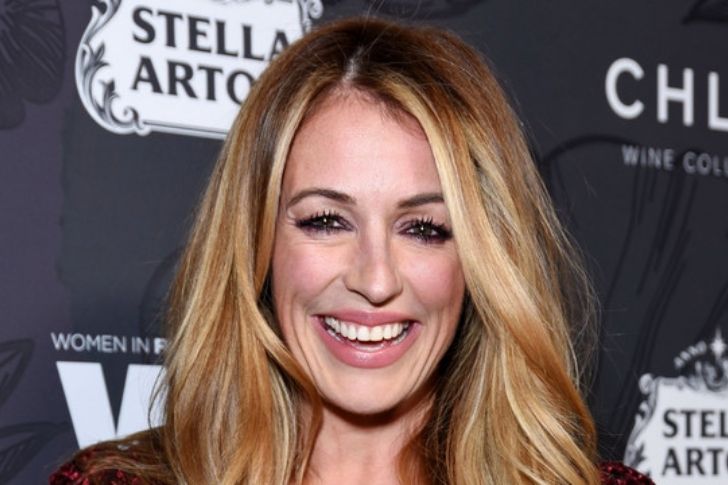 Catherine Elizabeth Deeley, more popularly known as Cat Deeley, is a British actress, model, and TV personality. After obtaining a degree from Bishop Vesey's Grammar School's Sixth Form College, she became a model. Through her early years in the modeling world, she slowly gained fame and after a while began to host. She appeared in TV shows like CD: UK and Stars in Their Eyes. At the same time, she became a regular in MTV UK and started endorsing for popular brands like Marks & Spencer. She then moved on to American TV and hosted So You Think You Can Dance.
Phil Keoghan | $16 Million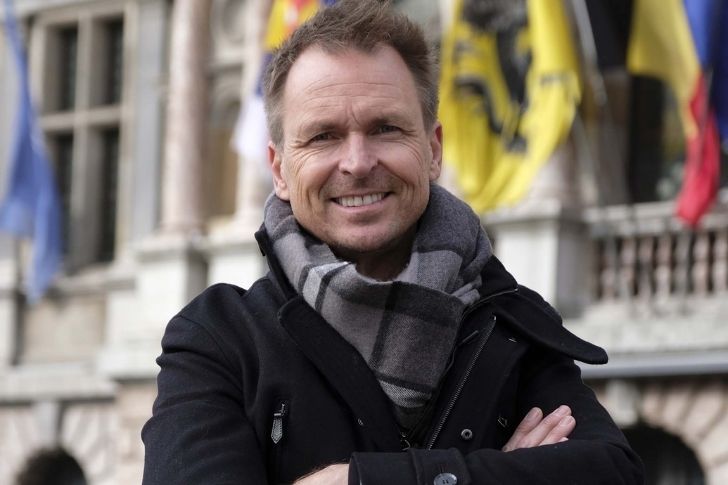 TV has helped host Phil Keoghan make it big. He started out as a news anchor in New Zealand and has definitely come a long way. Now, not only does he receive steady and huge paychecks, but also recognition for his work. Keoghan gets $100,000 for hosting each episode of The Amazing Race. He has been hosting it since 2001. That alone will earn him enough for investment planning up until his retirement. On top of this, he is also a recipient of a total of seven Emmy Awards for producing and hosting No Opportunity Wasted which aired in New Zealand, Canada, and the United States.
Tom Bergeron | $16 Million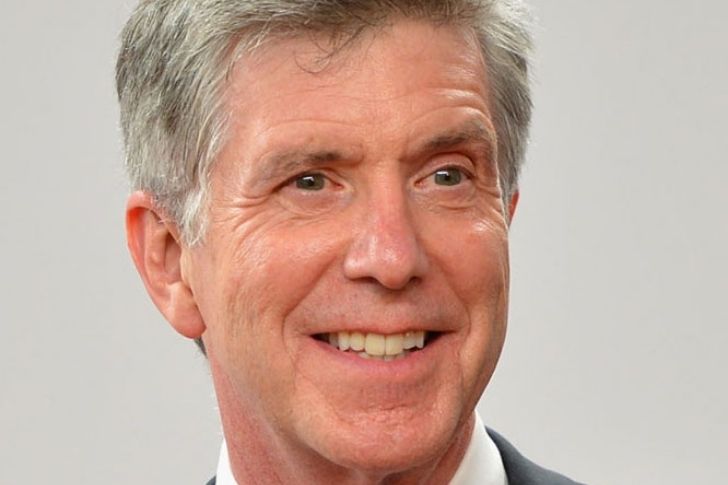 Considered to be one of the wealthiest people in the industry, television and game show host Tom Bergeron has earned a net worth of $16 million over the years in his fruitful career. Like many others in the same field, he had humble roots as well. Coming from Haverhill, Massachusetts, the French/Canadian/Irish media man has gone through a lot to get to where he is right now. His salary for hosting Dancing with the Stars amounts up to $150,000 per episode! With this fortune, investments for his family are certainly within reach. Currently, in his sixties, Bergeron is married to Lois Bergeron and has 2 children.
Geraldo Rivera | $15 Million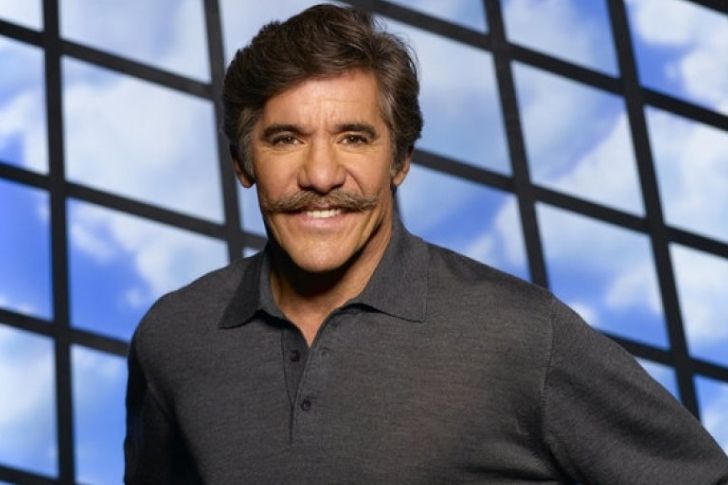 Media man Geraldo Rivera started his fruitful entertainment career in the '70s. He began his journey with WABC-TV as a news reporter, but he soon had his own talk show called Geraldo. Rivera went on to host it for eleven years.  He has received both recognition and a serious income in the millions. While the journalist is actually a lawyer by profession, he was awarded the Emmy awards seven times and by the Peabody award once. Rivera was also given credit for being included in the 1991 50 Most Beautiful People list. He is married to Erica Levy and they both share a daughter.
Sandra Denton AKA Pepa | $15 Million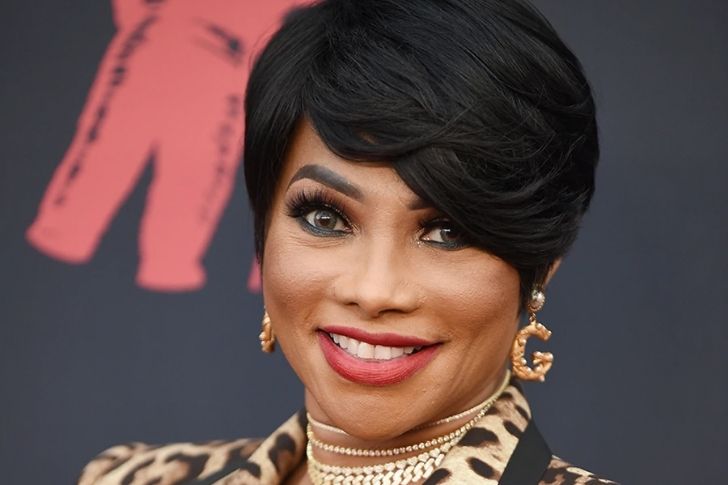 Born in 1969 in Jamaica, Sandra Denton, or more popularly known as Pepa, is an actress and hip-hopper who has been in the entertainment scene since 1985. She was a member of the singing trio Salt-N-Pepa. She met Cheryl James, aka Salt, when she was in college pursuing a degree. Along with a third member, Deidra Roper or Spinderella, they very successful in their music career. They released albums called Brand New, Very Necessary, Blacks' Magic, A Salt with a Deadly Pepa, and Hot, Cool, and Vicious and all of these were loved by the public. The group went their separate ways in 2002.
Yolanda Hadid | $15 Million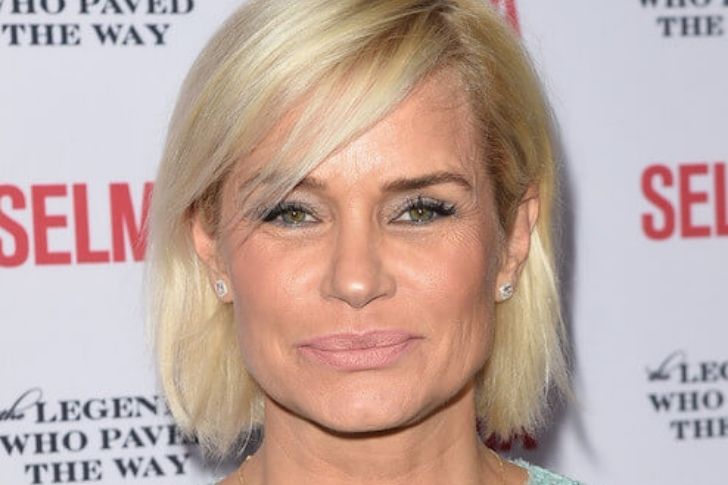 Yolanda Hadid is a model and a TV personality. She appeared in The Real Housewives of Orange County in 2010. She also earned $100,000 for every season of appearing in The Real Housewives of Beverly Hills.  The TV-personality used to be married to Mohamed Hadid and has children with him. While the marriage did not last, she was given a Malibu home worth $6 million on top of cash, vehicles, and monthly child support for their kids. To their credit, the children are quite successful in their chosen careers as well. Following her footsteps, they have established careers in the fashion industry as well.
Phil Robertson | $15 Million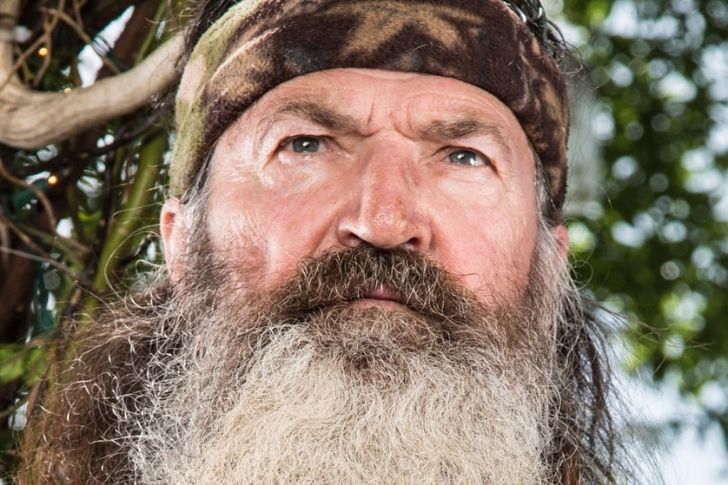 Phil Robertson is an entrepreneur, a reality star, and a hunter. He received a degree in Louisiana Tech where he played football but quit the sport because he found that it was hunting that he really loved doing. He then made an investment to put up Duck Commander, a company that catered to duck hunter needs. A few decades later, the TV show Duck Dynasty was created to feature him, his family, and his business. Robertson also created the Duck Commander Duck Call—a duck whistle that is highly regarded by duck hunters. Currently, his net worth is now up to $15 million.
Chuck Woolery | $15 Million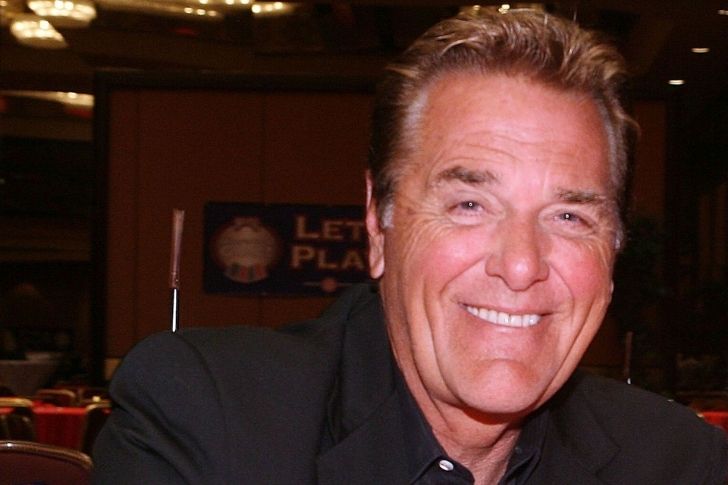 The iconic game show host Chuck Woolery may have veered to a road that was not in his original plan, but it landed him a net worth of $15 million. Born Charles Herbert Woolery, Chuck started out in the U.S. Navy. After his duty was done, he attended Morehead State University to get a degree in sociology and economics. Soon he ventured into entertainment. This includes both music and acting. He has made a name for himself in both. Through his acting gigs, he has appeared on The Merv Griffin Show and that was when he was asked to audition to host Wheel of Fortune.
Bill Kurtis | $15 Million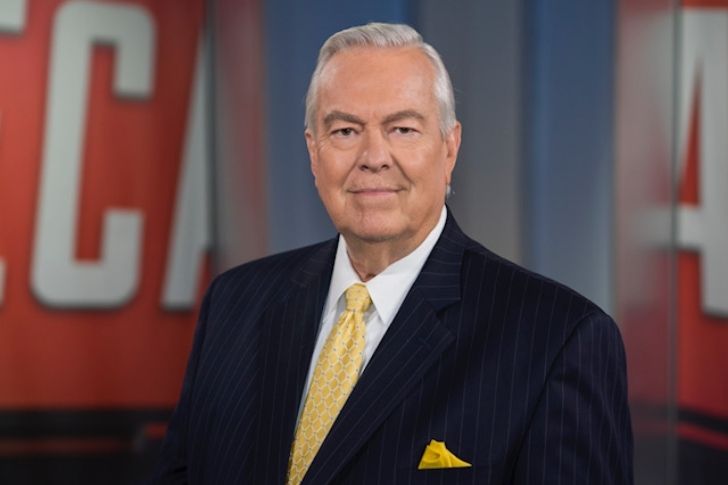 It is unsurprising that the award-winning reporter, journalist, and producer Bill Kurtis managed to earn a net worth of $15 million. Best known for his hosting in popular shows like American Justice, Cold Case Files, Investigative Reports, and CBS Morning News, Kurtis has become a staple on TV news and documentaries. He has earned a lot of credit for his work over the years, including numerous Emmy Awards, two Peabody Awards, an Overseas Press Club award, and the William Allen White Citation Award from the University of Kansas. On top of this, he is also a hall of fame in Kansas and Illinois.
Lydia Stirling McLaughlin | $15 Million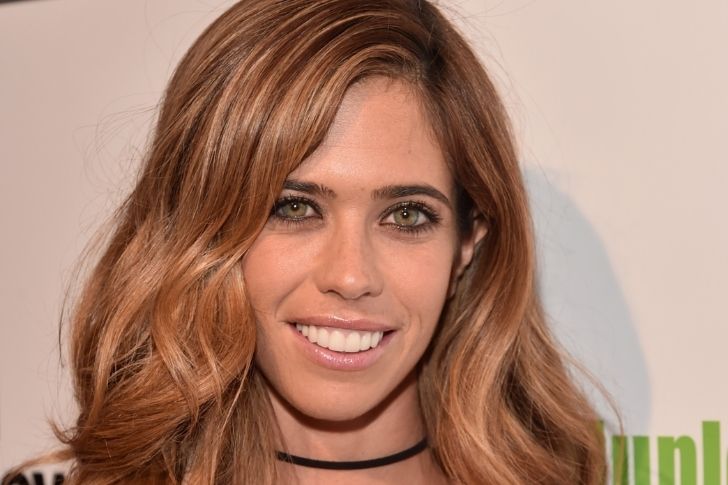 Lydia Stirling McLaughlin is not only an heiress, but also a jewelry designer, a magazine writer, and a reality star. With all of her work, she has amassed a net worth of $15 million. McLaughlin rose to fame when she appeared in The Real Housewives of Orange County Season 8. She is also the founder of LYDIA M Jewelry and editor of the magazine Beverly Hills Lifestyle. The degree of her craftsmanship and creativity even shows when she's making jewelry for dogs. This is for her line called Puppy Bling. McLaughlin's husband is Doug McLaughlin and they have two kids together.
Richard Rawlings | $15 Million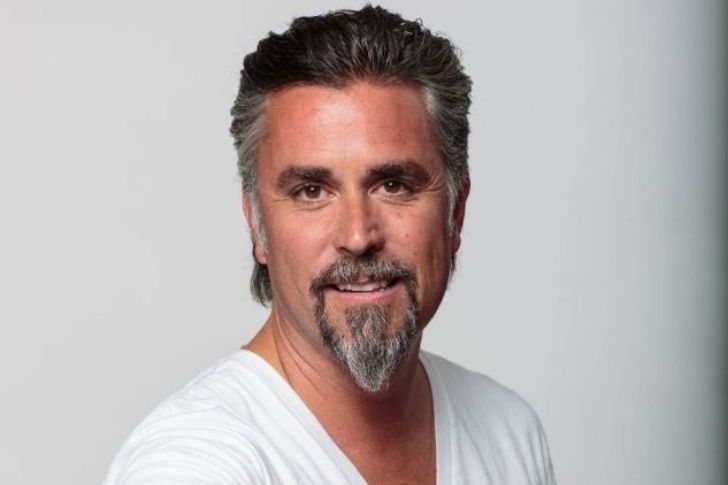 For all things car-related, Richard Rawlings is your guy. Not only is he a famous car builder but he is also a racer and a TV personality on top of it. Did you know that he started buying his own set of wheels when he was only 14 years old? In 2012, he was also featured in the TV series Fast N' Loud where his workmanship with vehicles was showcased. He is also an expert on transcontinental road rallies and he takes credit for holding the world record in the Cannonball Run after beating the last world record in 1979.
Sally Jesse Raphael | $14.5 Million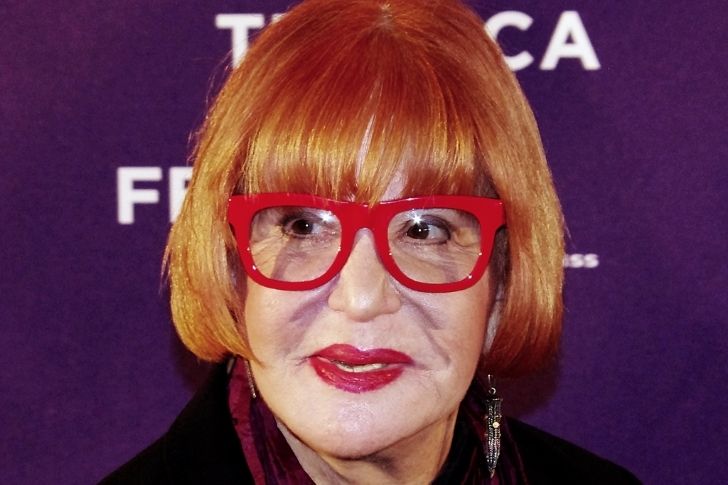 Born in Pennsylvania, Sally Jesse Raphael earned her bachelor's degree from Columbia University. After college, she got employed by Associated Press and the United Press International.  Eventually, she would land her first TV show— a popular cooking series. After much hard work in trying to make it big in the business, she got her break after hosting a radio show from 1981 to 1987. This soon led to an offer to host the TV show called The Sally Jesse Raphael Show. Raphael's show ran for almost twenty years. She married twice: first with Andrew Vladimir (1953) and the second with Karl Soderlund (1962).
Larsa Pippen | $14 Million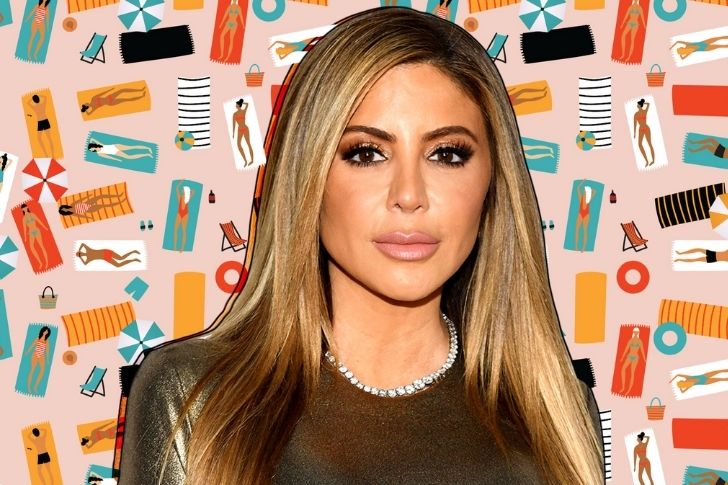 The Real Housewives of Miami star Larsa Pippen used to be a model. With her work in modeling and in the famed reality show, she has amassed an estimated net worth of $14 million. Larsa is married to famous Chicago Bull Scottie Pippen and she was also once recognized as the "Hottest NBA Wife". Hailing from Chicago herself, Larsa earned her degree from the University of Illinois prior to entering a relationship with the NBA superstar. The couple now resides in Los Angeles and have four kids together. They are doing their best for their family which they consider their priority.
Ivanka Trump | $100 Million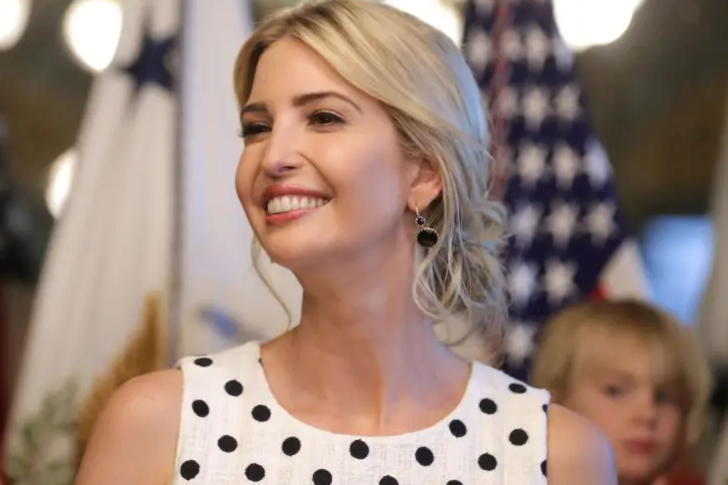 Ivanka Trump is a retired athlete and fashion model with a net worth of $100 million. She is also known as the ex-wife of entrepreneur and now US president, Donald Trump. Her fame enabled her to launch a successful line of clothes, perfume, and accessories. These investments added to her net worth throughout the years. Did you know that she was actually a professional skier before she met Donald Trump in the '70s? After a few years of dating, the two got married but it ended in 1992. The ex-couple share three children together. She used to sit as vice-president to Trump's organization before the split.
Sean Hannity Net | $250 Million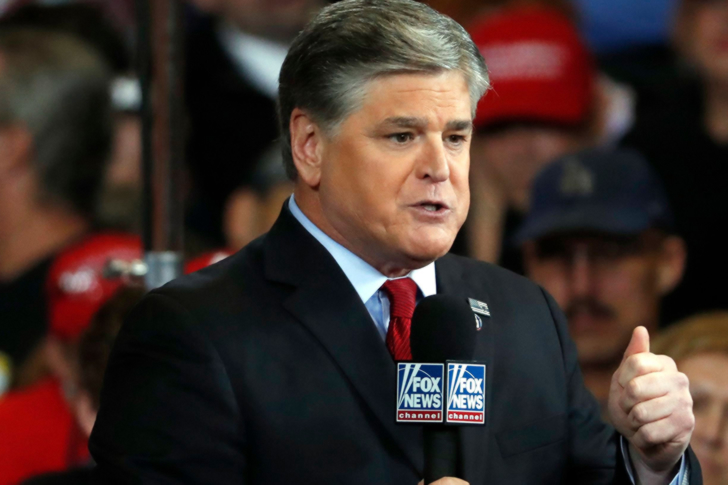 Sean Hannity is an American television host and a well-known conservative political commentator who has a net worth of $250 million. Sean Hannity has also published books under his name. He's hosted several talk shows on radio and television. For one, he hosts the radio talk show The Sean Hannity Show, which airs on Premiere Radio Networks. He has another political show on television called Hannity on Fox News. Most of his fortune comes from his hosting jobs. Not only is he earning big bucks but he's also received credit for these. He won the Marconi Award in 2003 and 2007 among others.
Bill O'Reilly | $85 Million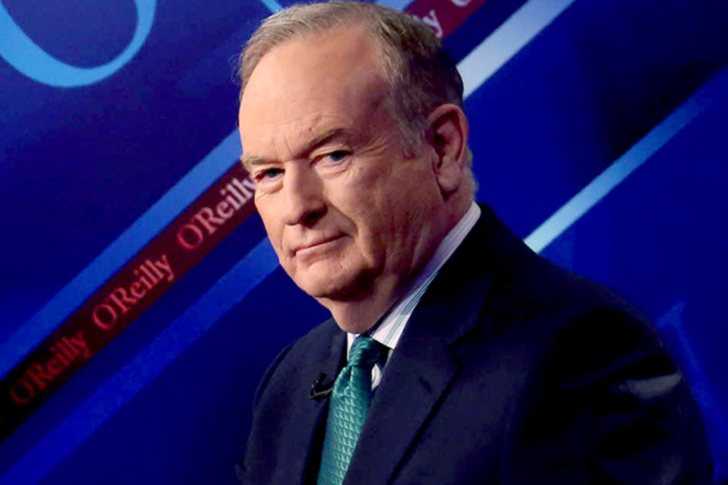 Bill O'Reilly is a famous news commentator and bestselling author with a net worth of around $85 million. O'Reilly was born and raised in New York. He earned his master's degree in broadcast journalism at Boston University. Later on, he became one of the most popular political pundits on both talk radio and cable news. His program The O'Reilly Factor aired from 1996 up until 2017. The program has maintained its ranking as one of the top cable news on television. He is a New York Times bestselling author for his books A Bold Fresh Piece of Humanity and Pinheads and Patriots.
You've Reached The End