The 1960s is a period in a fashion where women were more innovative, giving birth to many iconic trends that are still being used to some degree at present. Women started a movement in fashion giving birth to unisex apparel, drainpipe jeans, and capri pants. Their icon was none other than Audrey Hepburn. Nevertheless, this is when the casual dress, plaid button-down shirts, comfortable jeans, and skirts became a thing. Not only that, but the '60s was also the time when iconic hair trends started. This decade highlighted experimental hairdos that range from beehive to bob. Let's take a long at the different hairstyles from this decade.
The Beatles' Mop-Tops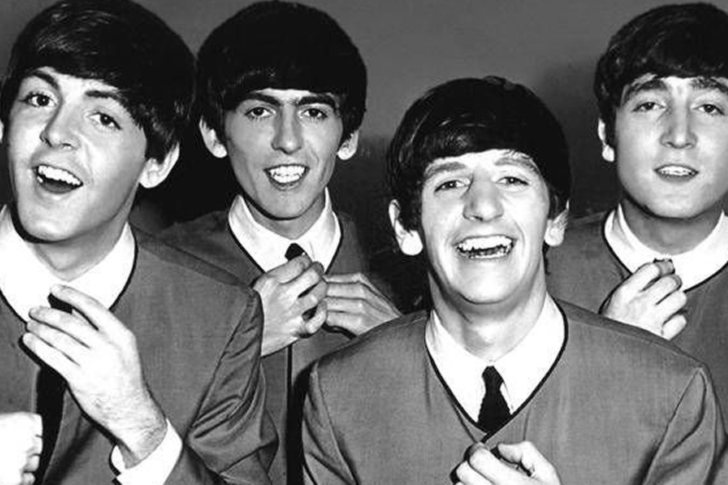 The Beatles became a huge sensation back in the '60s. Their legacy lives on until today. That's not without saying that their huge fan base easily followed their sense of style including their haircuts. However, did you know that their mop-top hair was considered rebellious to some degree? Yes, the long, unkempt hairstyles were often frowned upon. So the boys' untidy, floppy hair was not accepted by some members of the society during those times. In fact, Time Magazine had called the band members' hair as "shaggy Peter Pans with mushroom haircuts." Nevertheless, The Beatles' music lived on and so did their iconic haircuts.
The Crop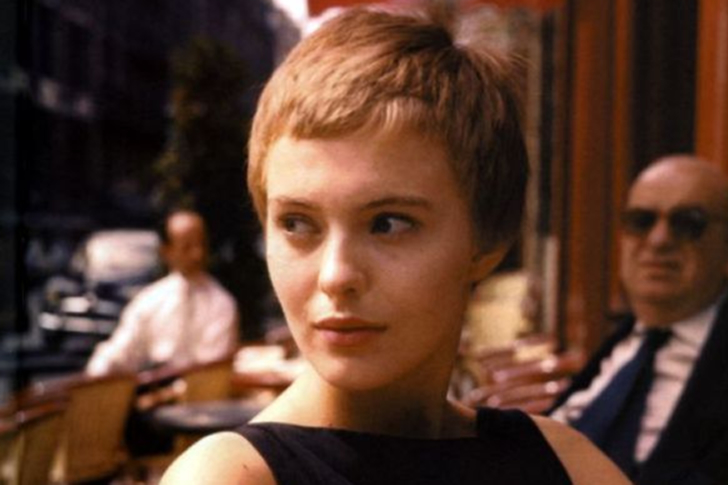 The crop hairstyle started with the 1960 film Breathless. However, it wasn't Jean-Luc Godard who was put in the limelight. Jean Sebert arguably stole the show when she premiered her newly cropped locks in the film. She took everyone by surprise with the bold hairstyle. We credit the popular look to her and for giving encouragement to women that they can wear their hair short. In fact, the hairstyle was honored to her name and was called the "La Seberg coup" in France. This inspired other women to also follow the bold hairstyle.
Put a Bow on It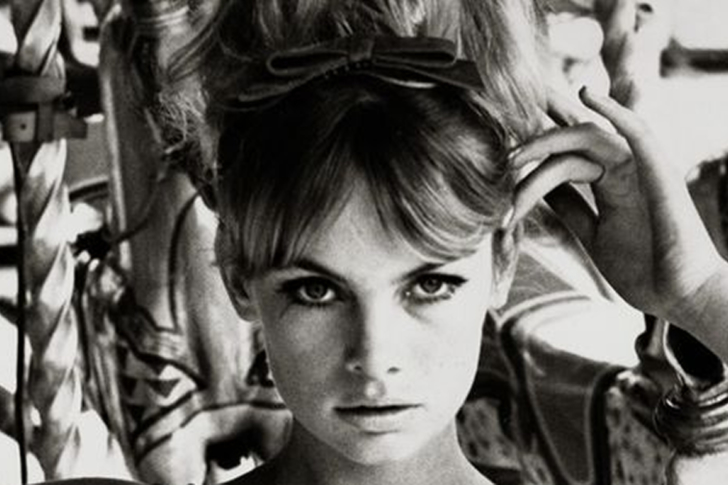 A bow transforms the overall look, even a messy bun. It just sparks elegance. For this very reason, the bow was popular back in the 1960s. Style icons would often accessorize their hairs with bows for an instant feminine look. One of the Hollywood stars who sported the look was Jean Shrimpton. At present, this touch of femininity is still loved by many. In fact, some popular names have worn them on the red carpet. Hailey Bieber, Nicole Kidman, and Kate Middleton were all seen at least once wearing this trendy hairstyle. To some degree, this accessory also appeals to adults and not just kids.
Twiggy's Mod Cut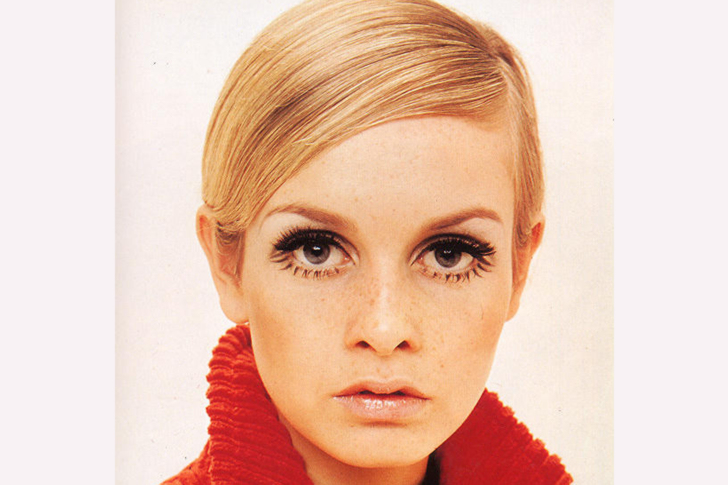 British model Twiggy revolutionized hairstyle when she had her hair cut mod style. The unique look stirred controversy in the 1960s. As we've mentioned several times, this decade was the birth of defining styles and revolutionary ideas. In fact, this hairstyle continued to influence the fashion industry up until today. Her haircut was called "mod" in reference to the popular youth culture movement at those times. This group prides itself on embracing financial and parental freedom early on. We see them as young adults not afraid to venture into various investments. Mod is also a shortcut for "modern." Twiggy impersonal the mod look than everyone else.
Ursula Andress' Beach Hair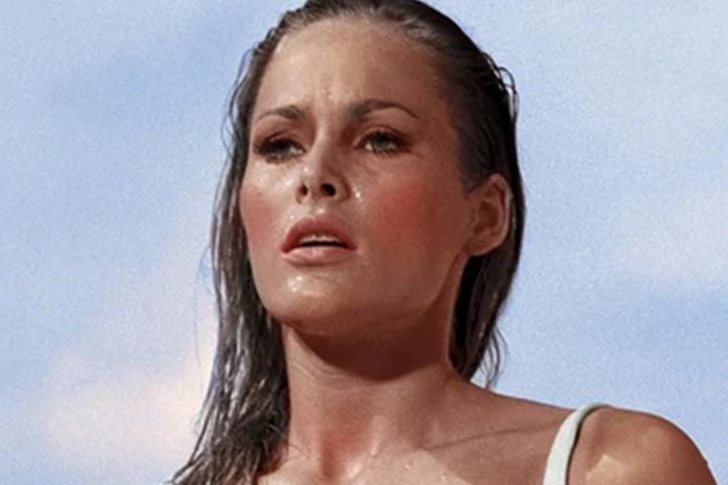 This hairstyle trend is still popular today to some degree. The most famous person, who was associated with this hairstyle was Ursula Andress. She wasn't just the first-ever Bond girl but she remains unarguably the most iconic. She appeared in the first-ever installment of the James Bond movie, Dr. No in?1962. The said scene shows her emerging from the sea in a white bikini with a shell in hand. This iconic scene started the beach style look from thereon. The classic movie is still loved up until this day, more than fifty years since the movie was released on the big screen.
Jane Fonda's Side-Swept Hair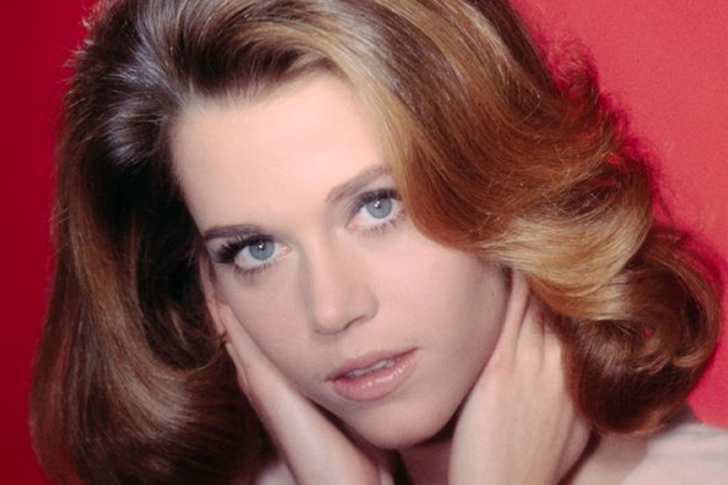 Another icon in the film industry was Jane Fonda, who started acting from an early age. However, her career launched in the 1960s. Her role in the movie Barbarella became her breakthrough. The science fiction film was released in 1968 and was directed by Roger Vadim based on the comic series of the same name. ?Fonda received many credits to her name including two BAFTA Awards, seven Golden Globes, and a Primetime Emmy Award. She had bouncy blonde locks, very similar to Brigitte Bardot's. However, she wore it in soft curls that were sept to one side.
Audrey Hepburn in Breakfast at Tiffany's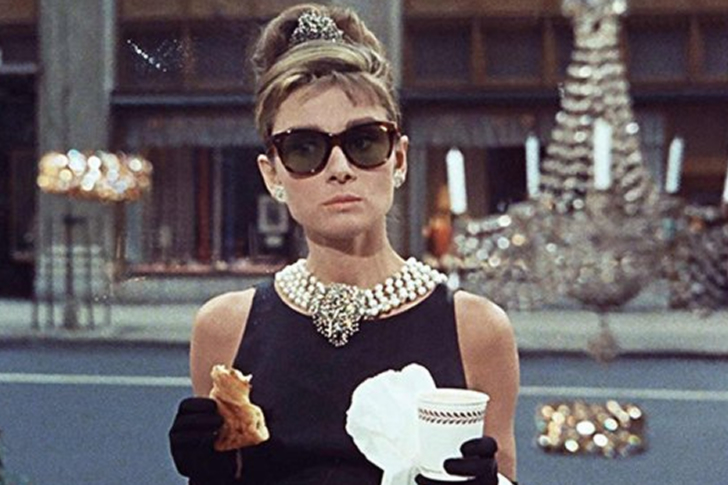 Another cinematic entrance made by a star was that of Audrey Hepburn in Breakfast at Tiffany's. The opening scene remains one of the most memorable that was ever recorded for the big screen. Hepburn plays the role of Holly Golightly and her character easily became a fashion inspiration. Her signature look consisted of an elegant black dress with matching sunglasses. Her unique hairstyle is well-remembered up until today. Her hair is pulled back into an elegant French twist topped off with a small tiara. You would call this one a chic up-do with different versions created following the iconic debut. Hepburn received many credits during her time and making this one popular is one of them.
Liza Minnelli 60s Pixie Hairstyle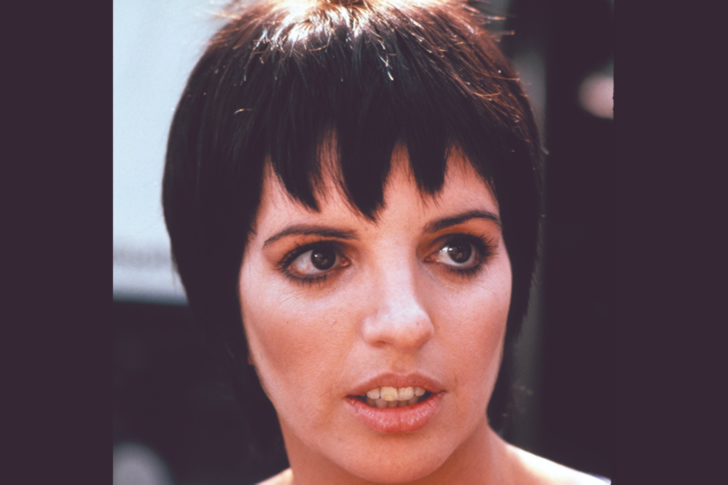 Another famous short look from the '60s is Liza Minnelli's pixie hairstyle. The iconic, stylish crop featured layers and short, choppy bangs. To some degree, this bold hairstyle placed her as a fashion icon in the Golden Age. This hairstyle is especially ideal with thin straight hair. Minnelli was an Academy Award-winning actress and singer, well-known for her outstanding performance in Cabaret. We credit her the pixie hairstyle well before Tinkerbell had it on Peter Pan.
Cher's Long Locks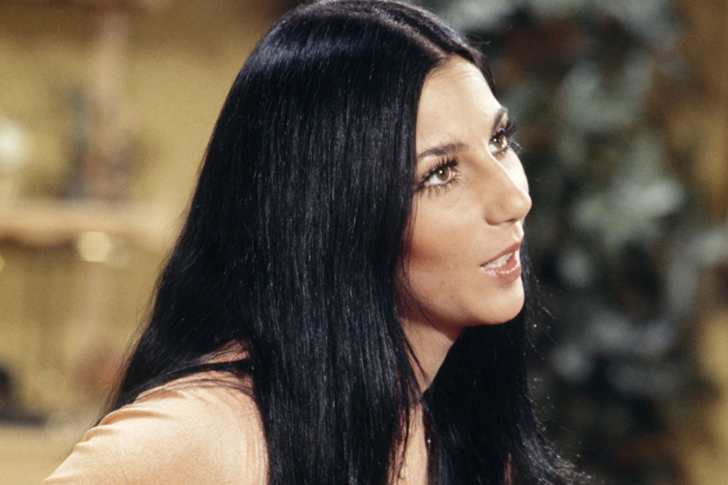 Another icon, who made huge waves in the 1960s was Cher. She started performing alongside her husband Sonny Bono. With her unique style and fashion sense, she quickly became an icon. Credits to her bohemian image, it wasn't long after that her dark long locks were copied by many women. Her long dark tresses framed her delicate bone structure, emphasizing her cheekbones and mascara-smattered eyes. She was referred to by the media as the Goddess of Pop. It's been said that she was able to create her own name in a male-dominated industry.
The Jeannie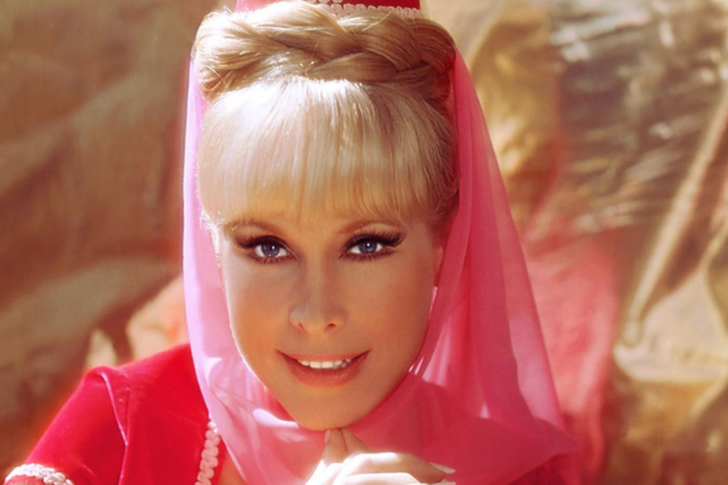 Barbara Eden captivated her audience after starring in the 1960's sitcom I Dream of Jeannie co-starring Larry Hagman.?She was cast as a 2000-year-old genie captured in a bottle. ?She portrayed the lovable character for 139 episodes until the show ended in 1970. After 15 years, the show was remade into a film aptly called I Dream of Jeannie: 15 Years Later. ?She easily soon became a fan favorite because of her beauty and charm. Her hair was particularly beloved by her fans. She had on an oversized updo and many stars until today are wearing their hairs like this. We see Ariana Grande and Kim Kardashian sporting these often. It has changed to some degree but it is still very similar to The Jeanie up-do of the '60s.
Marilyn Monroe's Iconic Blonde Hair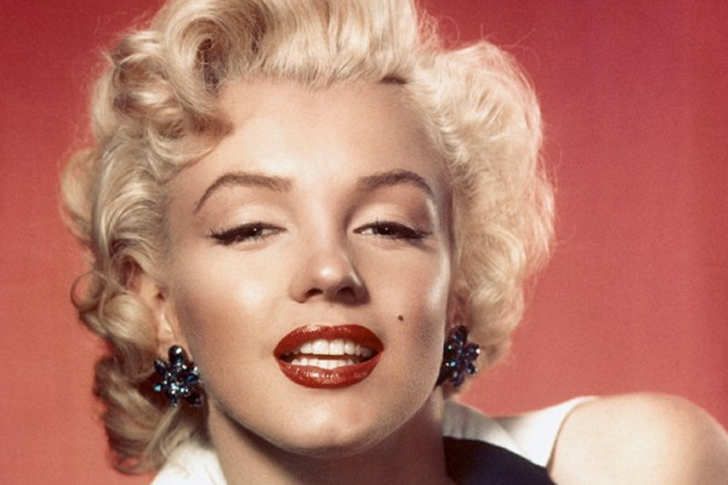 Marilyn Monroe died in the early '60s but she made a huge impact in Hollywood that even after she's gone, her sense of fashion and style lives on. She passed away at the young age of 36 in the year 1962. One of the well-remembered events in her life was when she sang Happy Birthday to John F. Kennedy just a few months before she died. She dazzled everyone with her platinum blond hair. Her carefree, curly locks effortlessly exude sexiness that seemed to capture men. We will credit this iconic blonde hairstyle to Monroe.
Flower Power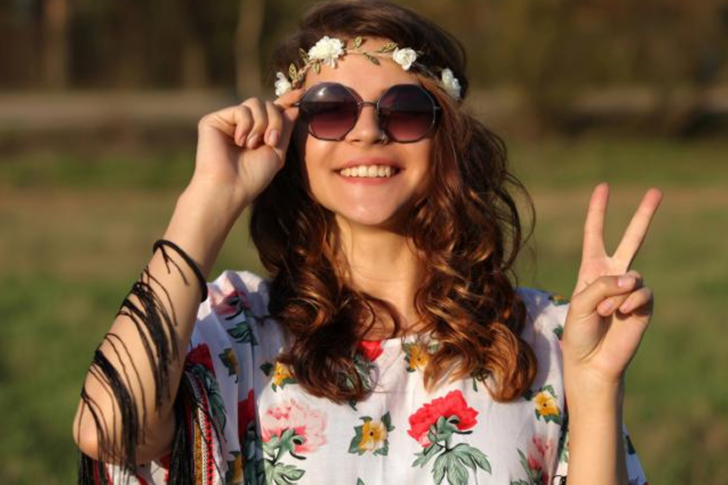 Who would forget the hippie movement during the '60s? It simply became synonymous with the decade and their fashion had been a huge influence to some degree in the next years to come. The people involved in this cultural movement were called flower children. They often sport natural carefree, loose, and natural hairstyles. So that means, you would see them with long, unkempt tresses. They would accent their hairs, whether in a braid or not, with flowers. This look was made iconic by Scott McKenzie back in 1967 in his hit song San Francisco (Be Sure to Wear Some Flowers in Your Hair.
Vidal Sassoon's Signature Style

Vidal Sasson rose to fame during the 1960s and his signature hairstyles set trends for the next decades. Sassoon was a British hairdresser, who transformed the hairstyling game in the 1950s and 1960s. He was known for his geometric cuts inspired by architectural designs. His most famous design perhaps is the five-point style. His other haircuts were often called wash and wear cuts, which made caring for it easy. He eliminated the need for investments for tons of hair products. After putting up a lot of salons, he then started manufacturing his own hair products.
Audrey Hepburn's Mini Fringe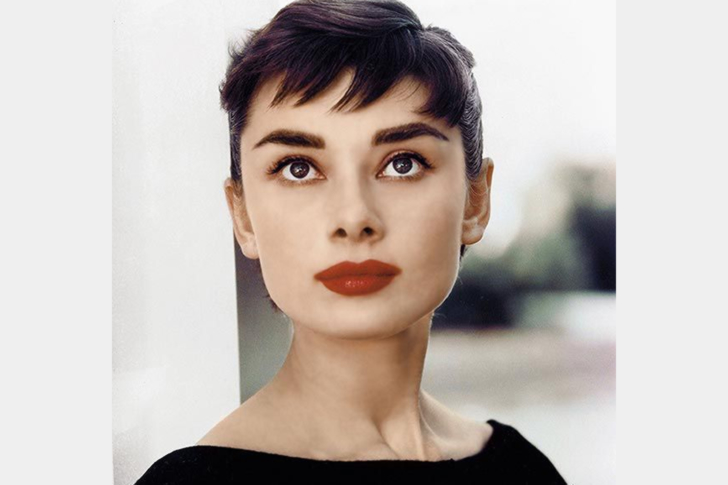 Who could forget Audrey Hepburn's mini fringe back in the '60s? While her style changes every so often, to some degree the mini fringe stuck with her image. The short cut, micro fringe drew people's eyes more to her face, exposing her beautiful bone structure with her shapely brows and doe eyes. Hepburn easily became one of Hollywood's most beautiful faces. She was ranked by the American Film Institute as the third-greatest female screen legend in the Golden Age Hollywood. She was also inducted into the International Best Dressed List Hall of Fame. Hepburn was also known for her humanitarian efforts, which was carried on even after she passed away.
Men With Long Hair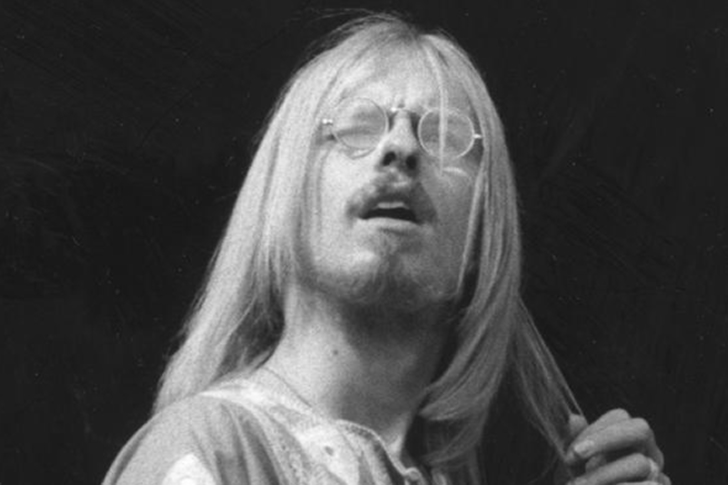 This decade revolutionized stereotypes of men and women. The 1960s saw the rise of clothes wear that can be worn by both men and women. Plaid shirts were now being worn by women and long hair was being sported by men. Remember that boy bands, especially the Beatles, were sporting these long hairstyles. Credits to them, men felt comfortable wearing their hair long. The Doors and The Rolling Stones both have band members with long hair too. However, not everyone was a fan of this hairstyle trend as with many others, this was viewed as a symbol of moral corruption. Men these days are still sporting this rugged and boyish look.
Edie Sedgewick's Blonde Hair and Dark Brows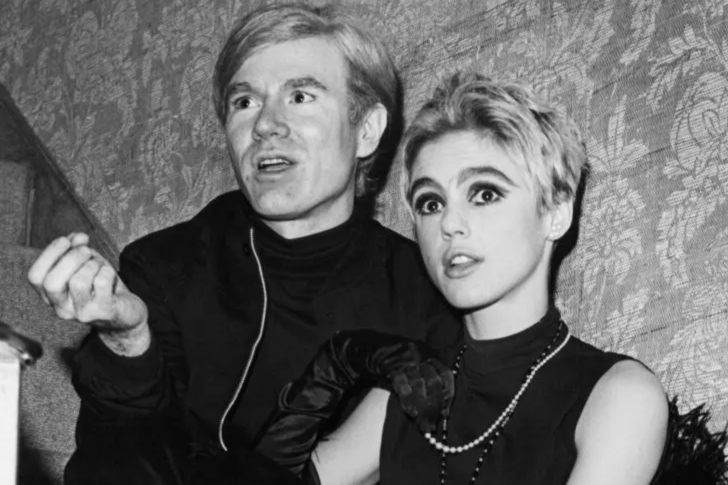 The Golden Age was not just a time for Hollywood stars. It was also a time when aristocrats became popular with their lavish lifestyle and endless parties. This Wasn't the case for Edie Sedgwick though. She was an American aristocrat, who let go of the high and privileged life in exchange for the thriving art scene in downtown New York. Later on, she became the muse for Andy Warhol. She was well-remembered for her blonde hair and bold dark brows, which remained an iconic look up until today. We hope she had a financial advisor back then to help her out with her finances.
Ribbons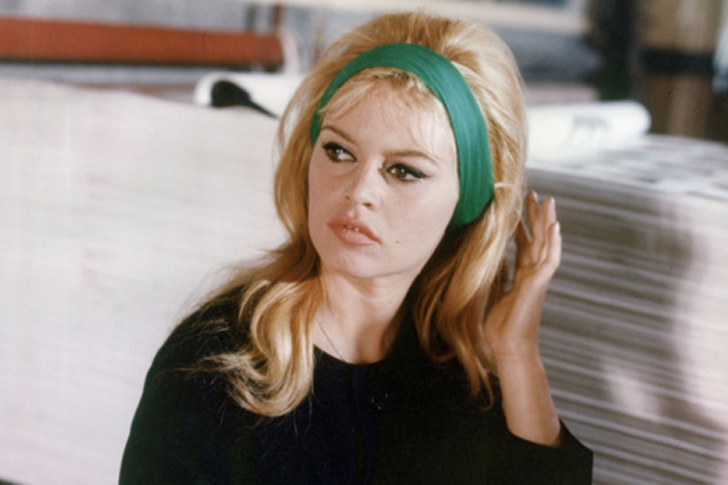 Aside from the headscarves and the tiara, ribbons were also a popular hair accessory in the 1960s. This was popular among French style icons, particularly Birgitte Bardot and Catherine Deneuve. It instantly gives off a neat, chic, and feminine look to an otherwise unruly hair. Until today, this is a popular accessory worn by many celebrities even on the red carpet. It simply adds a touch of femininity to sleek-back hair. Credits to the 1960s for setting this as a trend.
The Middle Part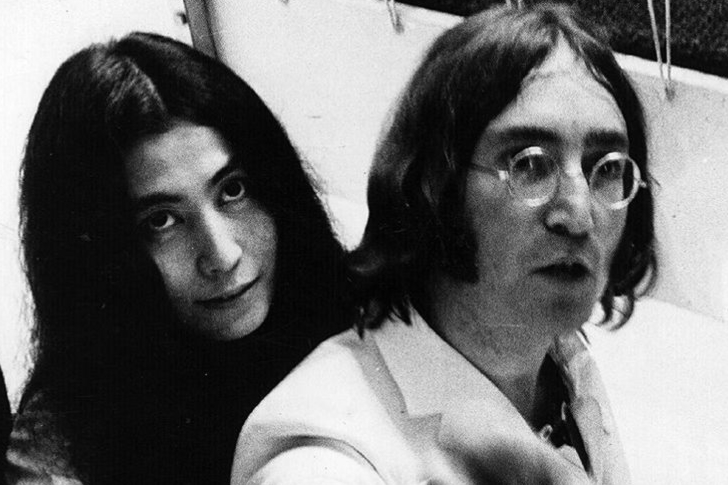 As you've probably seen in the trend so far, most Hollywood stars and music icons were the ones creating waves in fashion and style. John Lennon and Yoko Ono were a popular couple during this time and set some hairstyle trends during that decade. Both of them wore their hair long and with a middle parting. This simple hairstyle became their trademark and became synonymous with the couple's famous 1969 peace protest. We credit John Lennon and Yoko Ono for making this hairstyle a popular trend even today. This one looks particularly good on those with long straight hair.
The Supremes' Bobs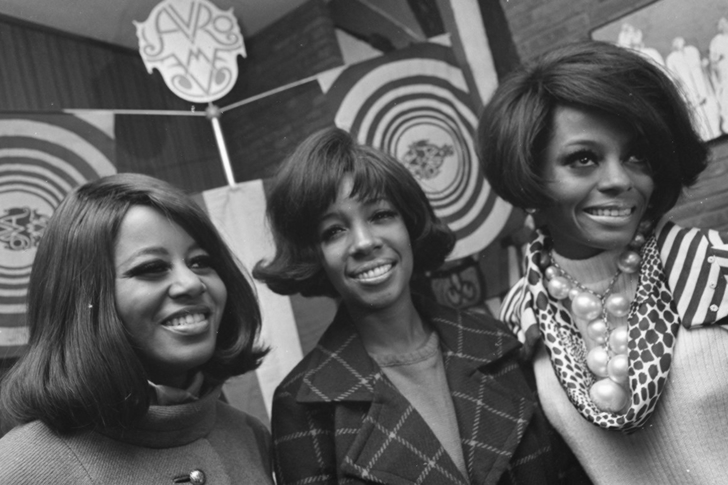 Another group that set the fashion and trend back in the 1960s was The Supremes. They are America's most successful vocal group, seeing commercial success as Motown's acts. They have 12 number-one singles on the Billboard Hot 100. They rivaled The Beatles in worldwide fame. Their success paved the way for African American musicians to find their way into mainstream R&B and soul. They stirred some feathers when they sported straightened hair. Stories claim that the girls asked Diana Ross and Co. to let their natural hair be; however, producer Berry Gordy was against it. Nevertheless, we credit this girl brand for starting the straightened hair look.
Grace Kelly's Headscarves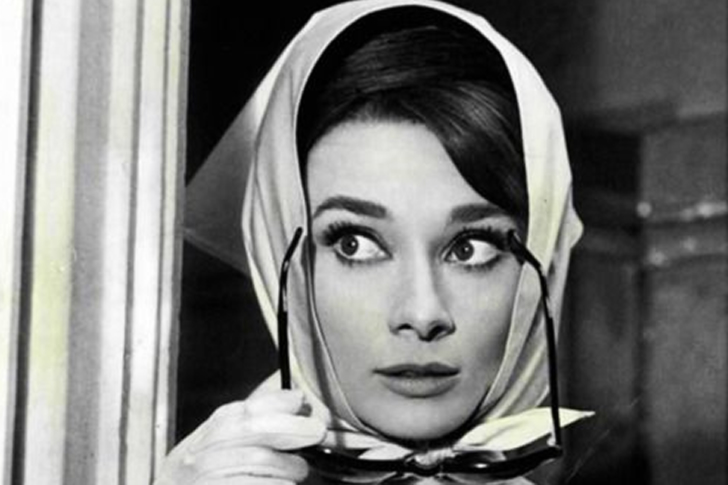 Not every hairstyle has something to do with how the hair is cut. A popular trend back in the '60s was Grace Kelly's headscarves. Yes, this humble accessory gained prominence back then. This fashion hair trend was made popular by Grace Kelly, an actress turned royalty. She was a popular American actress, who married Prince Rainier III of Monaco. With a huge fan base, it wasn't surprising when a lot of women soon followed her love for headscarves. In fact, a certain technique of wrapping the headscarf is called Kelly. We believe many women made investments in a lot of headscarves during this time.
The Flipped Bob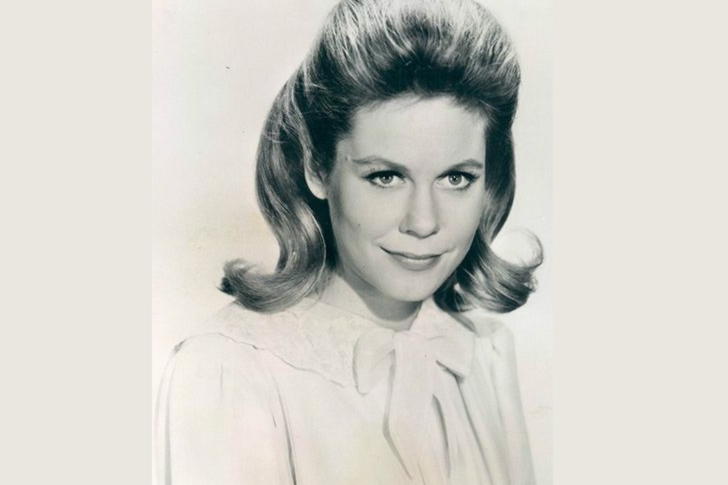 The flipped bob hairstyle made a huge hit in the 1960s. Perhaps the most well-known celebrity to sport the hairstyle was Elizabeth Montgomery, who portrayed Samantha Stephens in the hit TV sitcom Bewitched. The bell-shaped hairstyle became a huge trend during the decade and was very synonymous with this era to some degree. Many Hollywood stars today wore different versions of this hairstyle to adapt to modern times. This hairstyle remains one of the most iconic hairstyles to this day.
Teased Ponytails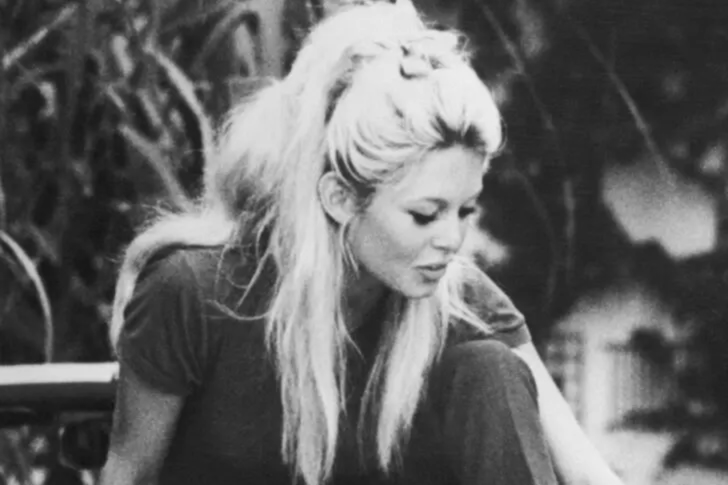 The elevated ponytail look became huge in the 1960s. It looks like there's a trend with big hairdos. The teased ponytails were made popular by updating the look of Hollywood's girl-next-door, Sandra Dee in the 1950s. She was a brilliant actress, who received credits from the Golden Globe Award as one of the year's most promising newcomers for her performance in Robert Wise's Until They Sail. The messy lengths are often gathered at the top of the head to create a high pony. You can also wear it low, teasing a little volume at the crown.
Headbands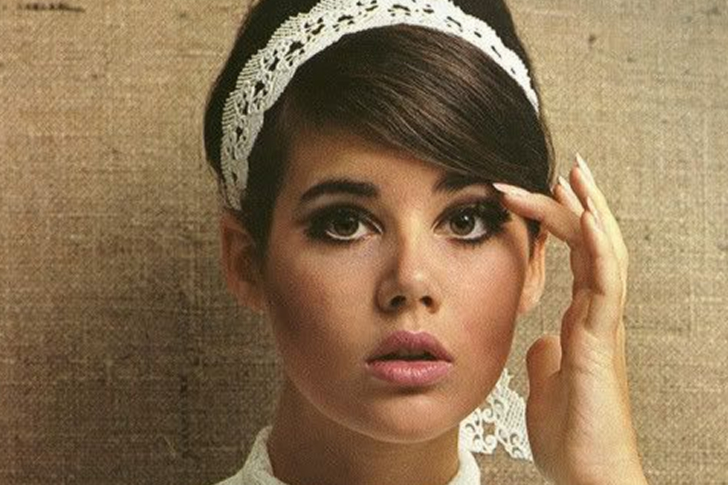 Headbands were often used as accessories by the hippies in the 1960's. While the group would often sport long, flowy, and loose hair, they would sometimes put headbands surrounding the top of their heads. This became their standard look and symbol. The headbands would sometimes be made up of leather or ribbons with funky patterns found in front. We credit the hippies for making this an iconic look.
Janis Joplin's Unkempt Style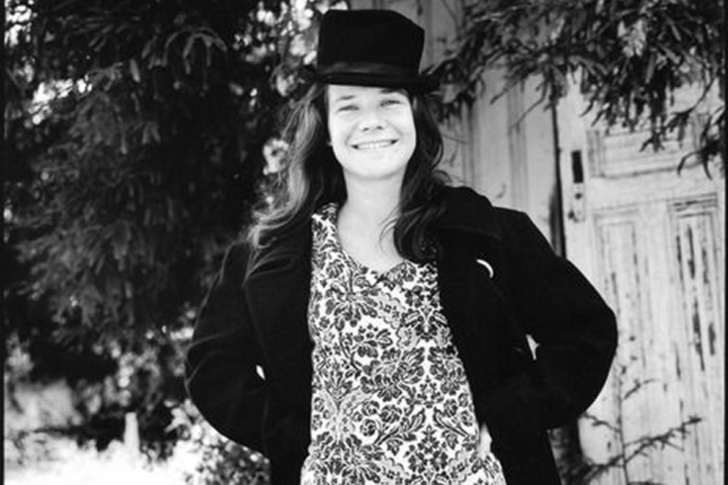 It looks like artists had a huge influence on fashion trends back in the 1960s. Another hairstyle was made popular by rock and blues musician Janis Joplin. People had mixed reactions to her unkempt hairstyle – some women loved the carefree way to some degree while few ones raised some eyebrows towards it. Joplin had a distinct and amazing voice, a carefree approach to being herself, and that attracted a huge fan base during the '60s. Her fashion sense, including her hairstyle, was quickly copied. If it was labeled to this day, it would be called rebel chic. Joplin was in fact dubbed as the first lady rock n' roll. This hairstyle was a lot similar to the boho-chic carefree locks. It was messy but beautiful.
Jane Birkin's Wispy Bangs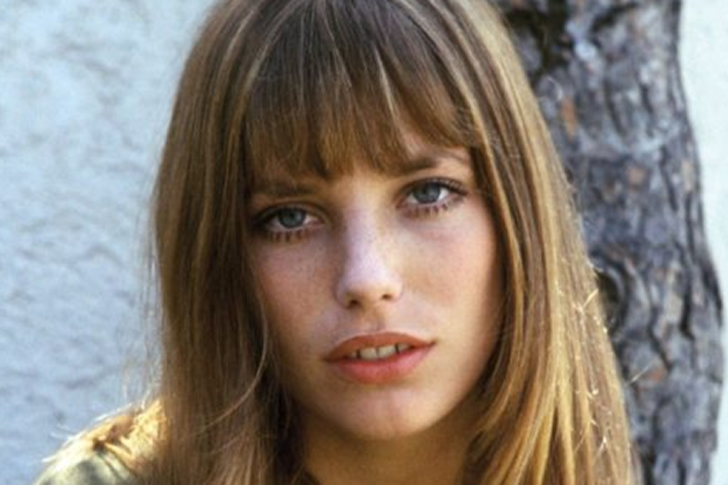 Sometimes, it takes an icon or a popular person to set a trend. This was the case for the wispy bangs hair trend that became popular in the 1960s. The most popular ones were worn by Jane Birkin. Who is Jane Birkin, you might ask? She's an English-French actress, songwriter, singer, and model who simply wore the carefree hairstyle beautifully and it made every woman want to get it. While Birkin was born in England, most of her fashion influence came from France, where she grew up. This hairdo was synonymous with a cool-girl aesthetic. Many girls made a lot of investments in their hairstylist to get this done.
Half-Up, Half-Down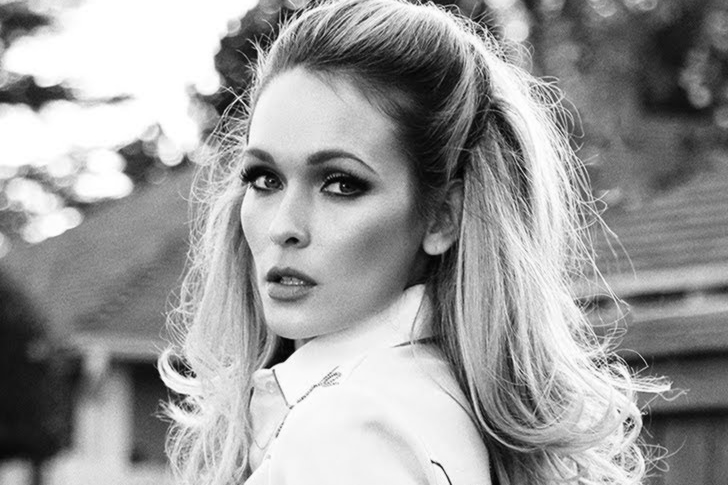 Bouffant was all the rave during the '60s. What's a bouffant you may ask. A bouffant is a type of hairstyle easily distinguished by the raised hair on the head. Then the hair usually covers the ears or hangs down on the sides. The hairstyle has seen many upgrades and versions throughout the years. One of the chicest looks was the half-up, half-down style. This was often sported by Brigitte Bardot. This hairstyle looks like a lot of investment in terms of time and effort. A certain type of technique in combing is required for this hairstyle.
The Beehive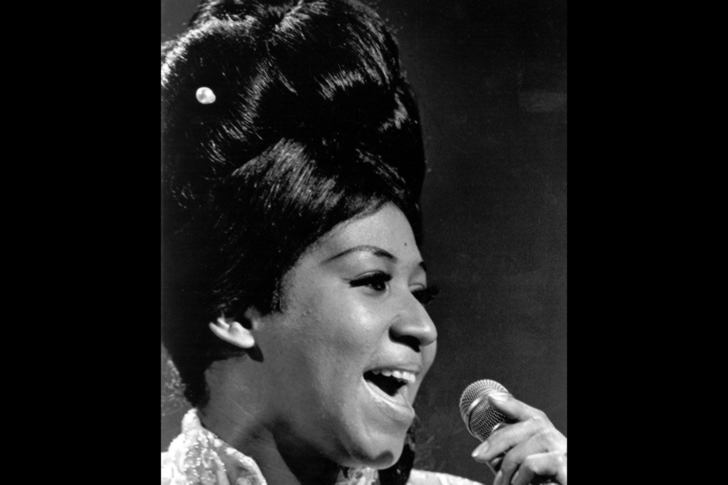 Another famous hairstyle from this decade is the beehive. We can't just talk about the '60s and not mention this. Margaret Vinci Heldt was an American hairstylist, who was well-known for creating the beehive updo. The unique hairstyle easily captured a huge following and before long, it seems everyone is wearing this hairstyle. Style icons like Aretha Franklin and Dusty Springfield were seen wearing this look. It may look like a lot of investment in terms of time and effort but the overall look is worth it. Up to this day, you can see her occasionally wearing this hairstyle.
Jean Shrimpton's Blowout With Bangs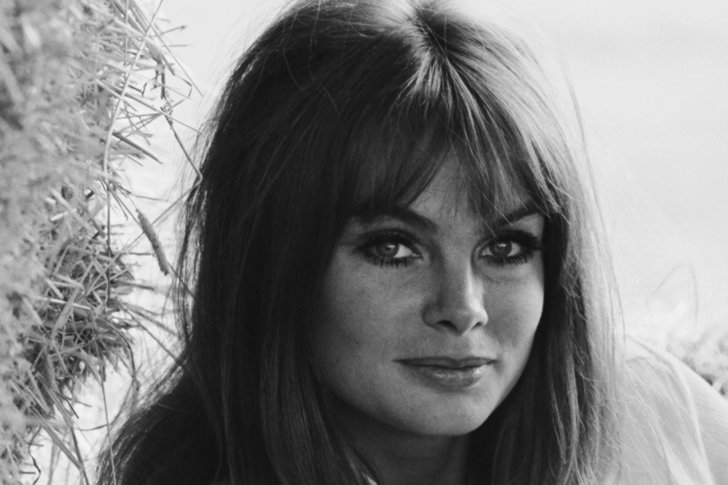 Jean Shrimpton's iconic hairstyle is like a combination of several hair trends during this decade. Shrimpton was a successful supermodel back in the '60s with her face splashed across Vogue magazines during that time. She made the pert, flipped shoulder-length bob popular. The look is achieved by teasing the crown and flipping the ends with fringe grazing just barely above your eyelashes. Over time, hairstylists made some touches on the iconic hairstyle, which continuously appealed to women up to this day. This hairstyle simply framed the beautiful features of Shrimpton's back in the days, highlighting it to some degree.
Goldie Hawn's Pageboy Cut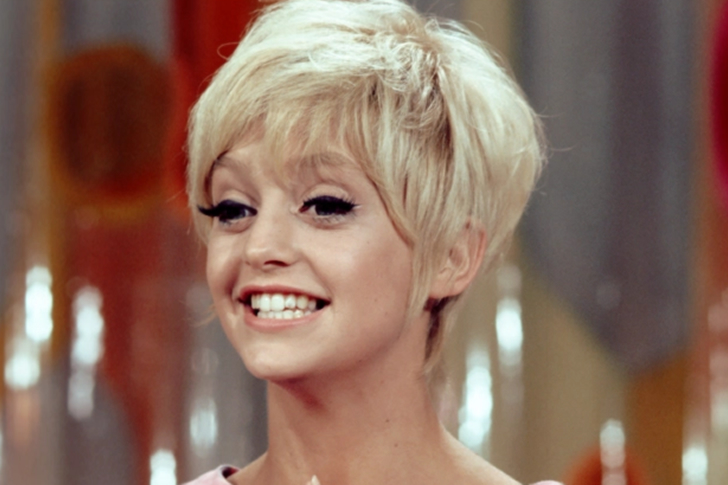 Goldie Hawn was one of the most popular actresses back in the '60s. She rose to fame after appearing on the variety show Rowan & Martin's Laugh-In.?The audience easily caught the fun hairstyle that Hawn was sporting. Her hair was cut in a choppy pageboy hairstyle, matching her quirky and fun personality. The hairstyle looks effortlessly sexy, with the effect of a just-stumbled-from-the-bed look. Over the years, this hairstyle has been given a fresh and modern twist. This remains one of the most loved hairstyles of today. You can easily save on electricity with this hairstyle, eliminating the need for a blower to dry your locks off.
Long and Loose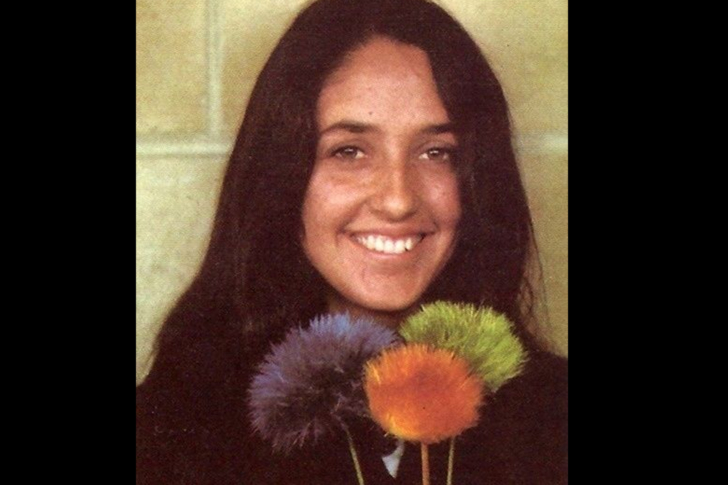 Who will forget the long and loose hairstyle from the '60s? This free and easy hairstyle was made popular by a folk singer and perhaps the most popular hippie girl, Joan Baez. This is when the counterculture movement also gained steam. Thus, the long and loose hairstyle was often associated with the hippie counter-culture. During this time, most people would often look at you with distaste if you don't have a neat hairstyle. To some degree, it is considered a sign of rebellion. It wasn't helping that war protests, Woodstock, and The Summer of Love also challenged the short, neat hairstyles group. Both men and women in this group were growing out their hair at this point, mostly keeping them unkempt.
Marianne Faithfull's Long Bangs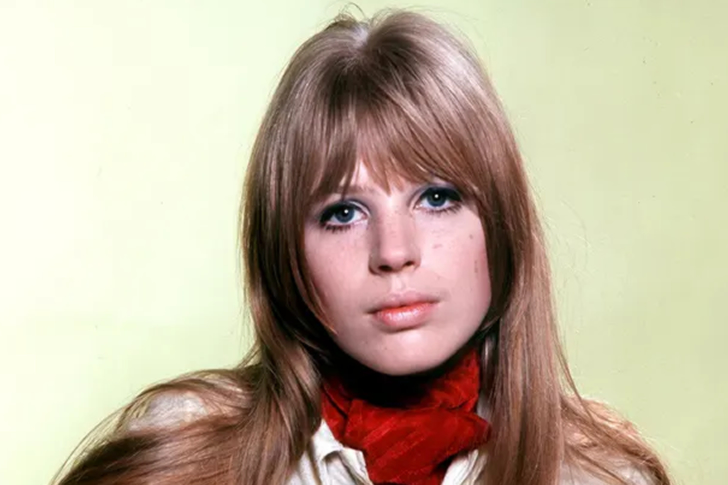 When the Swinging Sixties hit the UK in the mid-1960s, Marianne Faithfull became one of its leading symbols. Swinging Sixties was a cultural revolution driven by youth pushing for modernity and fun-loving hedonism. This inspired an explosion of art during this time. As such, she was a fashionable singer, setting trends with her long, choppy bangs. This also elevated her rock and rock personality. The hairstyle simply framed Faithfull's eyes, often laced with black eyeliner.
Jackie Kennedy's Bouffant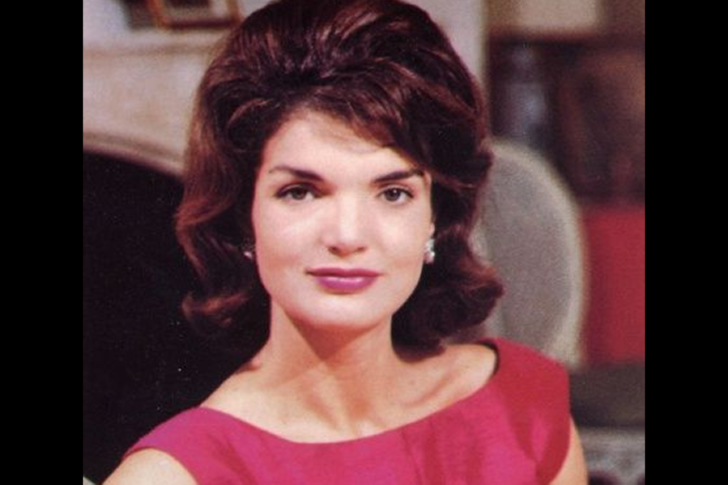 To some degree, every woman seemed to have her own style of bouffant back in
the Golden Age. This was the case of Jackie Kennedy, who had her own signature bouffant hair. She is one of the enduring icons in the 1960s alongside her president husband. She often wore her bouffant in a bob or brushed back style. It became as no surprise that a lot of women followed this hairstyle. In fact, this hairstyle was often requested in many local salons. Jackie had the aura of timeless appeal and glamour, which resonated in her sense of style and continued to inspire future looks. She is the embodiment of American style and grace.
Angela Davis' Afro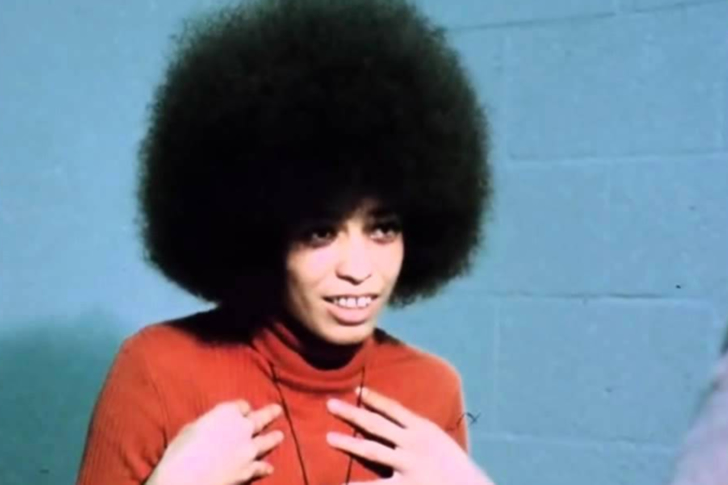 This hairstyle was hard to miss. Afro hairstyle simply draws attention and activist Angela Davis was a distinguished personality for making this a fashion trend. Davis was one of the leading forces in the Civil Rights movement of the 1960s. This was after successfully fighting an unfair dismissal case against UCLA. She was also accused of conspiracy to murder according to Wikipedia Angela_Davis?but that she was soon acquitted of it with a big help from her lawyers. Her hair became a symbol of resistance together with her personality. She wore her afro naturally not minding what others may think.
Joni Mitchell's Long Straight Locks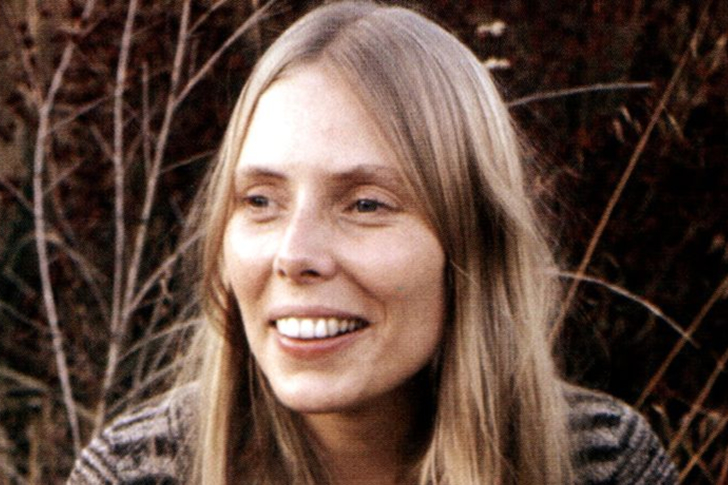 Straight locks rarely go out of style and this hairstyle was popularized by Joni Mitchell back in the '60s. Mitchell was a Canadian folk song, jazz, and rock artist. She used her songs as a platform for her environmental and social ideas. While other female icons from this decade embraced exaggerated and big hairstyles, some favored the more streamlined and society-acceptable looks. Mitchell was a fan of this straight hairdo. She wore her locks long with blunt cut bangs. Since she had an angular face with cut-glass cheekbones, this hairstyle worked well for her. It created shadows along her face and framed her big, doe eyes. To copy this look, you may need investment in a number of hair products such as a hair iron.
Loretta Lynn's Country Curls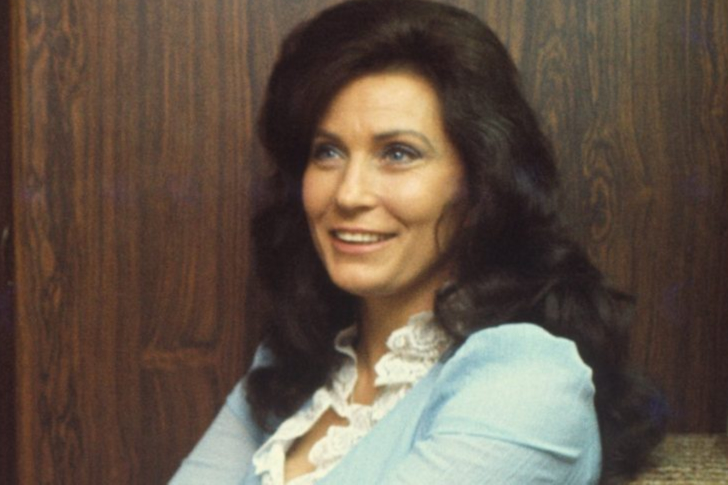 Loretta Lynn dominated country music and easily became a fashion and style icon during the 1960s. She earned multiple gold albums throughout her career, which spanned for six decades. Among her famous hits include?You Ain't Woman Enough, Don't Come Home A-Drinkin', One's on the Way, Fist City,?and Coal Miner's Daughter. As one of the first female lead singers in this genre, she became the standard on how incoming female country singers will look and act. That being said, we credit her bouncy curls for starting this hairstyle among female country singers. This also inspired the big hairstyles of the likes of Dolly Parton.
Raquel Welch's Big Hair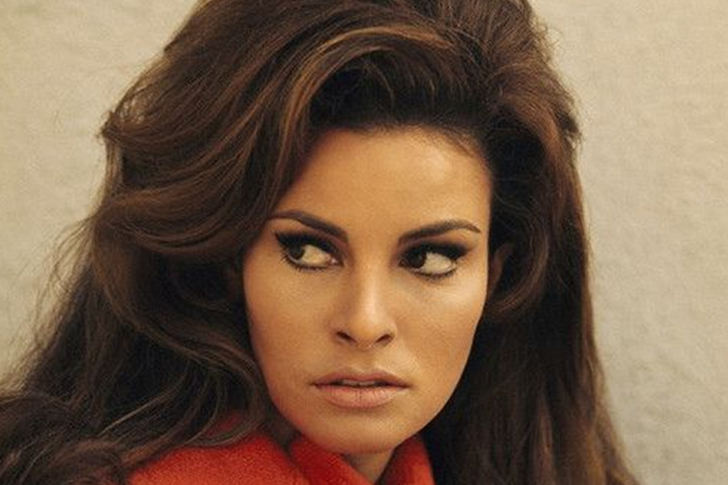 Another iconic movie scene was from Raquel Welch in 1966. Similar to Ursula Andress's memorable scene, Welch blew up the big screen when she emerged from the sea wearing a furry bikini in One Million Years B.C. Credits to that scene, she instantly became a male magnet. Aside from her amazing body, her signature asset was her mass of golden hair. This hairstyle continued to make waves until the '70s. Bombshells like Welch were the pioneers of these hairstyles, which contributed to its popularity. Her first major role was actually a?Fantastic?Voyage. After this, she landed a contract with 20th Century Fox.
Messy Updos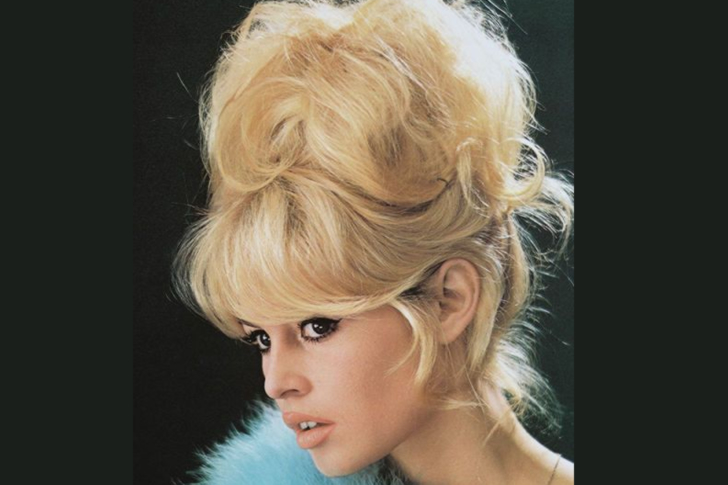 The 190s started to revolutionize fashion and style. The youth back in those days sought to break free from conservative fashions from the 1960s. This decade promoted the easy, carefree style. You would often see that in their hairstyles, which were mostly hanging out and free. It could sometimes be messy but at the same time fashionable. This became an acceptable alternative to the more polished look, where most members of the society preferred. The messy updos had undergone great transformation and versions that up until today, it is still being widely used. Credits to the Golden Age era for transforming fashion.
Perfect curls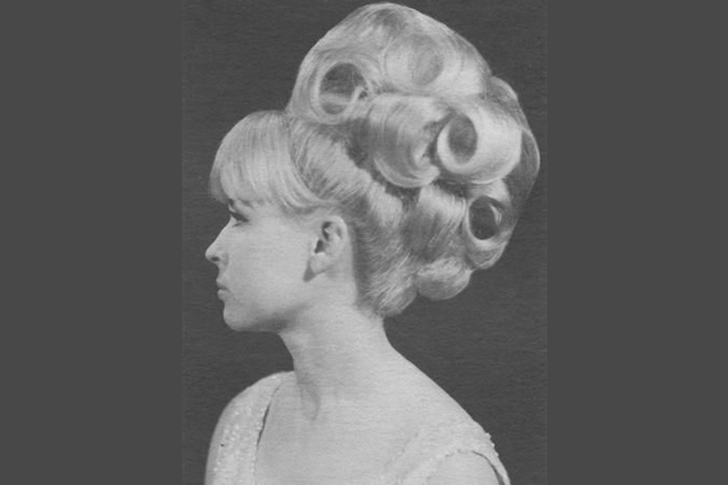 The 1960s had seen a wave of experimental styles in fashion. While the youth tried to break free from the conventional neat look, the sleek hairstyle was still a hot trend during that time. However, as part of the transformation, curls also became a huge trend. In fact, the first investments made by women for electrical hair tools happened in these years. This made the hairstyle easier to do, having the opportunity now to do it in the comforts of their home without having to spend a fortune at the salon.
Elizabeth Taylor's Curly Bob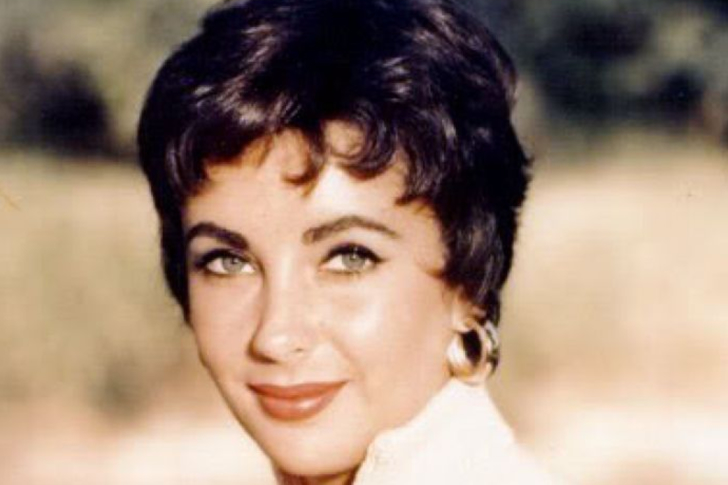 Elizabeth Taylor was one of the leading actresses back in the '60s. Arguably, her most iconic role was Cleopatra back in the 1963 film of the same name. For this film, she rocked a super straight black mane but off-camera, she preferred a more natural style. Her carefree, curly bob often looks windswept yet stylish and chic to some degree. She was able to pull off this effortless look informal looks too. Taylor remains one of the most beautiful women ever lived. Her elegant style, natural and decent personality allured a lot of fans. Her natural hair color is dark brown while she has charming blue eyes.
Asymmetrical Hair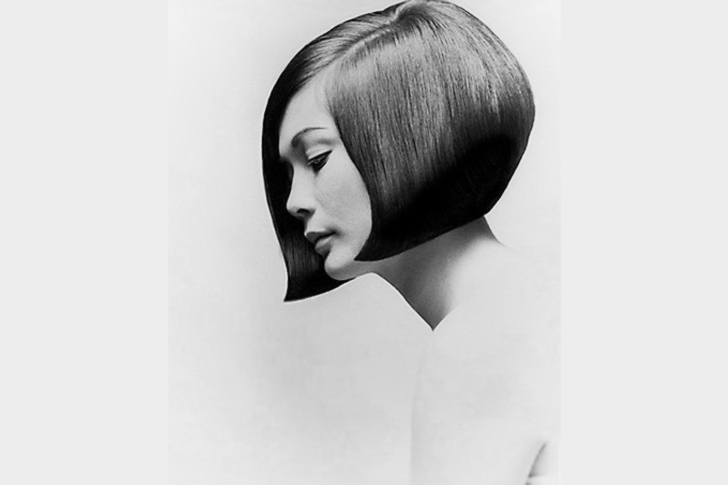 The popularity of short hair was part of the transformation movement in fashion and style that happened in the '60s. One of the unique styles of short hair is the asymmetrical cut, which meant cutting the hair longer on one side. The legendary Brit hairstylist, Vidal Sassoon, made this hairstyle famous. This hairstyle was indeed revolutionary as Hollywood A-Listers today would often sport this haircut even up today. We've seen the likes of Kim Kardashian, Emma Roberts, and Ashley Olsen. This haircut can have varying versions. Credits to Sassoon for creating this haircut.
Brigitte Bardot's Bombshell Mane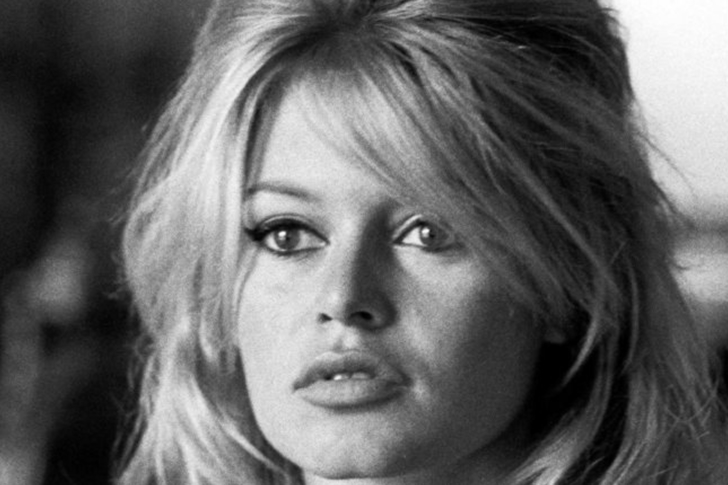 Brigitte Bardot was one of the famous faces In the 1960s. She was a French actress and singer, who was into sensual films. Part of her allure was her big mass of blonde hair, which often looked tousled in a sexy way. As you may have noticed in this list, big hairstyles are most popular in this decade. This was thought to reflect the liberal attitudes to sexuality. If it's not hanging freely, she would often tie it up into a messy beehive or a half-up half-down hairstyle. To some degree, she had sported almost all the famous hairstyles during that time.
You've Reached The End