If you're getting bored of beaches or want something more thrilling than romantic getaways, then give one of the destinations on our list a try. We've put together some of the most haunted places you can visit around the world. From stories of possessions, restless spirits, and poltergeist hauntings—these places are guaranteed to give you some very unforgettable memories.
There's also plenty of history to learn when it comes to these destinations— just keep an open mind during your visit. A word of advice? Make sure you don't forget to get travel insurance for your trip! Let's dive in.
Villisca Axe Murder House | Villisca, Iowa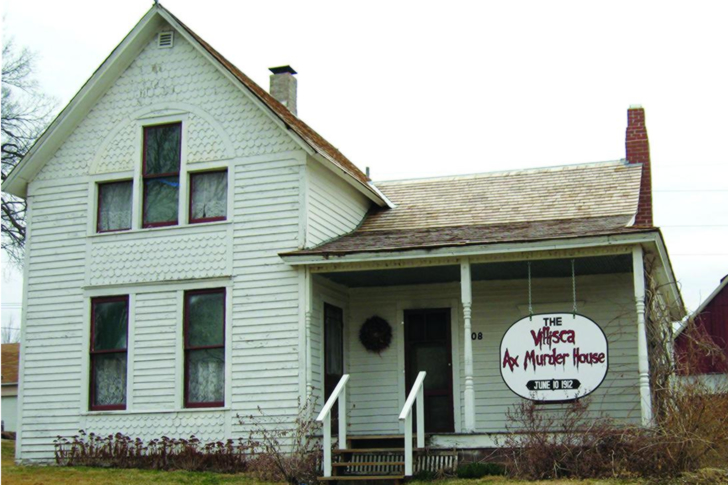 Six members of the Moore family and two of their house guests lost their lives in this nondescript house in Villisca, Iowa. The mystery of their passing has since turned into a popular legend, but the crime remains unsolved. Perhaps it's these unanswered questions that make the Villisca Axe Murder house popular among those looking for a unique travel destination.
Much of the house's original appearance has been preserved. Visitors will find no electricity or running water here, so the $400 price tag on an overnight stay might seem excessive to some. Just remember, you're paying for the experience—not the amenities.
The Sallie House | Atchison, Kansas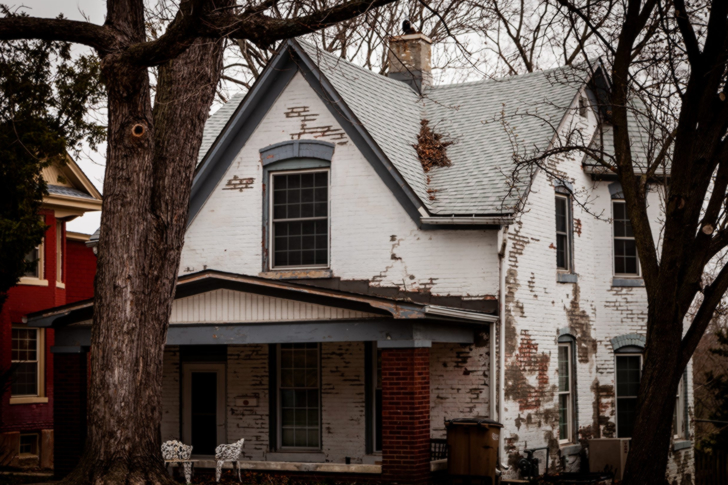 How scary can a little girl be? Well, ask the people who have lived in the infamous Sallie House. Located in a residential street in Atchison, Kansa the house has been featured in numerous shows such as Ghost Adventures and Buzzfeed Unsolved. It has sat vacant for years and according to stories, the "little girl" who haunts it passed away due to a botched appendectomy.
A family lived in it during the '90s but were forced out of their home due to the paranormal activity surrounding it. The Sallie House is open to tourists if you're willing to spend a night under its roofing.
 LaLaurie House | New Orleans, Louisiana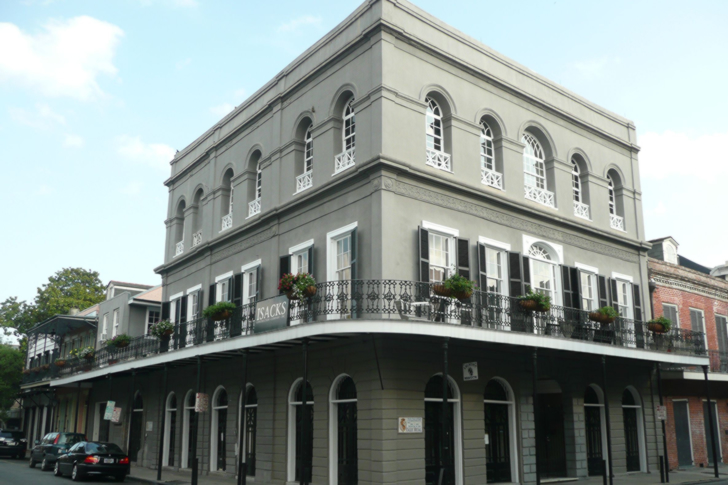 New Orleans is filled with beautiful architecture and not least of which the LaLaurie house, once featured in American Horror Story: Coven. This infamous French Quarter haunt was the former home of a serial killer, Madame Delphine LaLaurie. Also known as Madame Blanque, she escaped to France with her family after her crimes were exposed.
Reports of cries and screams are said to be heard by passersby coming from within the property—even to this day. Actor Nicolas Cage used to own the home but was unable to maintain the mortgage on it. The house is currently part of New Orleans' Ghost City Tours.
Bell Witch Farm | Adams, Tennessee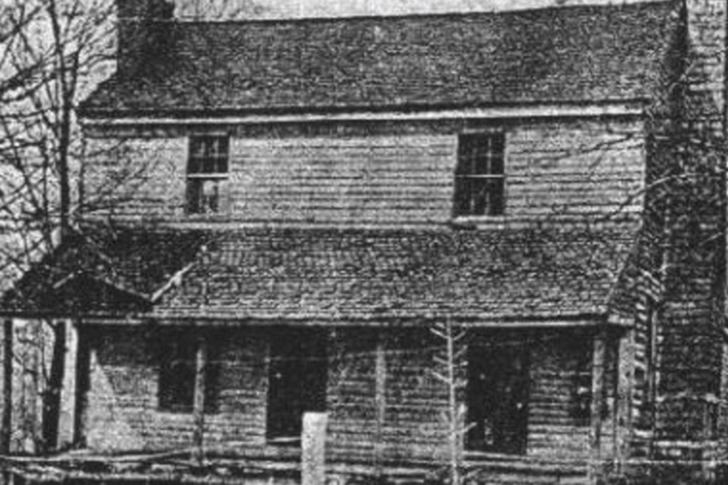 Some grudges can last until the afterlife and this is reportedly the reason for the famed Bell Witch hauntings. It began with Kate Batts who believed she was cheated by her neighbor, John Bell Sr., out of some land. Batts swore that she would make him miserable, even after her passing. If only they settled the matter with a lawyer, right?
The haunting has gained notoriety for being one of the most documented in history, with numerous books published about it. Brave visitors can tour the cave located within the property, stay in the reconstructed cabin, or simply enjoy the annual Bell Witch Festival.
House of Death | Fifth Avenue, New York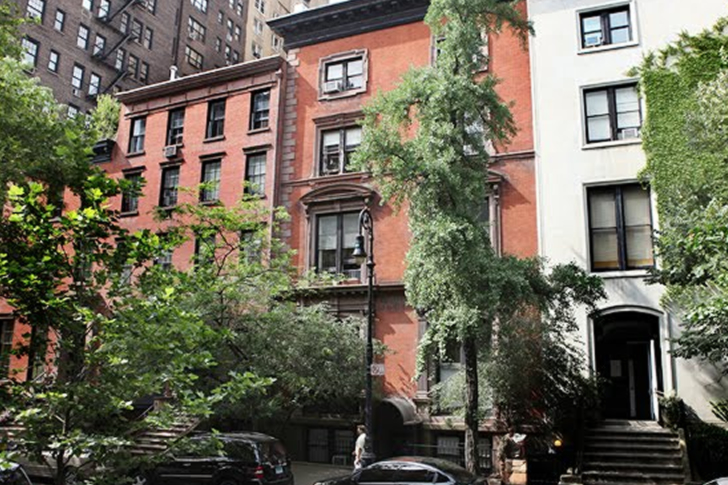 One ghost is bad enough, but a staggering 22 of them haunting a single place? We might have to pass on this one. Located off of Fifth Avenue, this unassuming brownstone is very typical of the area, save for its secrets. It is said that writer Mark Twain, who resided in the building from 1900 to 1901, can sometimes be seen moving about its halls.
Aside from Twain, other specters include that of a lady in white, a little girl, and a gray cat. With all the otherworldly residents associated with it, we wonder how much the insurance for this 1856 property costs.
Lizzie Borden House | Fall River, Massachusetts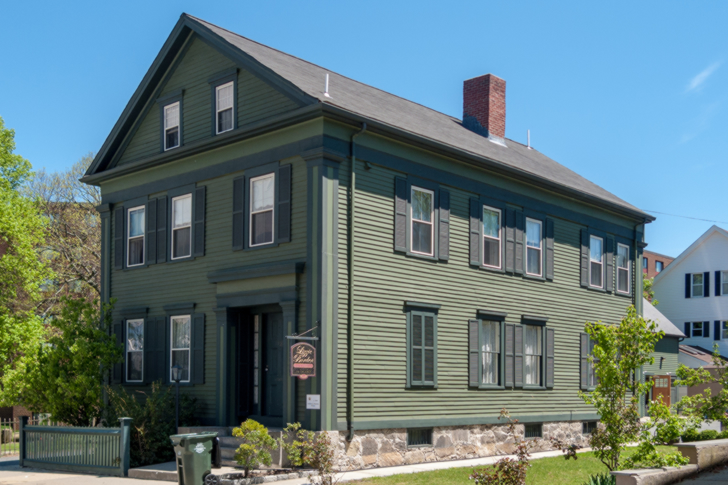 Today, it operates as a bed and breakfast and is currently under new ownership. The change did little to better its sinister reputation, however. Lizzie Borden may have been acquitted of the terrible crime she was being accused of, but it has forever tainted the home their family used to live in. Lizzie Borden has turned into an urban legend that draws in thrill-seeking visitors from around the globe.
According to paranormal investigators, the haunting in this home continues to be incredibly active. So if you're looking for a unique experience, this one's worth every penny of your gas money.
Winchester Mystery House | San Jose, California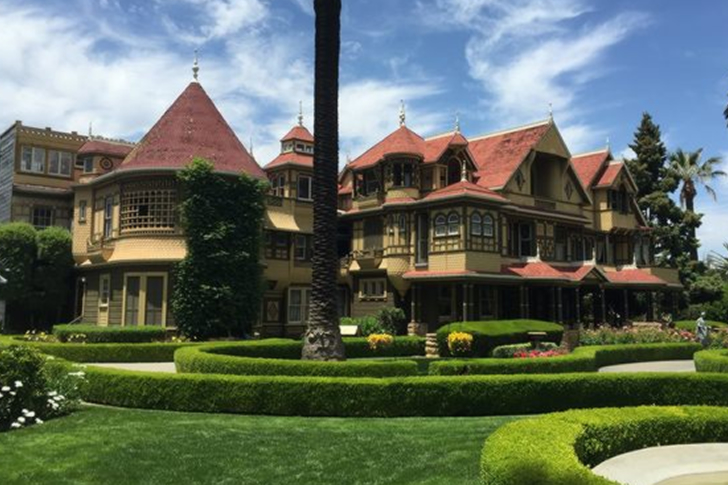 This next curiosity will leave you in awe before it delivers the chills. Located in San Jose, California this architectural wonder comprises 160 rooms. There are also staircases that disappear into the floor, twisting hallways, and doors that will lead you to a two-story fall if you're not careful.
This bizarre design was the work of Sarah Winchester—heiress to the Winchester Repeating Arms Company aka the "gun that won the west." Fearful of being haunted by those killed with it, she built and built to either appease or confuse the spirits. The homeowner's insurance on this must have been quite significant!
Joshua Ward House | Salem, Massachusetts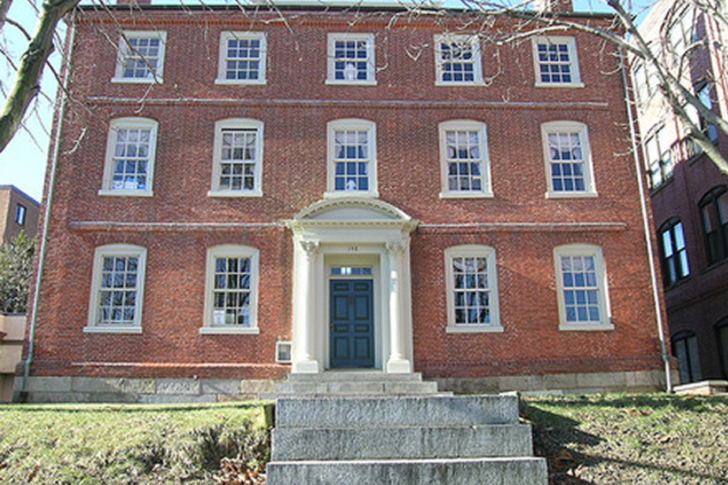 The Salem Witch Trials was one of the darkest moments in known history. Not only did it leave a stain on Massachusetts, but it is said to have also opened the door for numerous hauntings spread across the city of Salem. Among these places is the Joshua Ward House.
It was home to Sheriff George Corwin, a major figure in the trials who was known to have led many innocent women and men to perish. He was known as "the strangler" for this reason. To this day, visitors to his home report the feeling of being choked. We wonder, do insurance companies cover for the supernatural?
Lemp Mansion | St. Louis, Missouri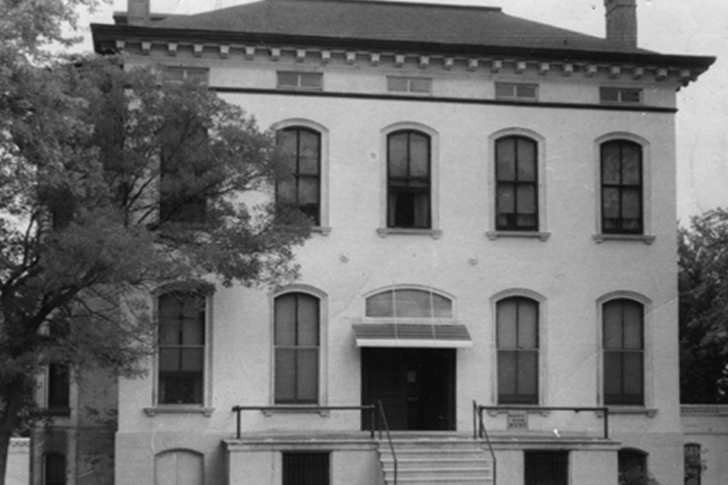 Beer is often associated with celebrations and happiness, but this isn't always the case. Just take the Lemp Brewing Company and its owners, The Lemp Family. They were among the wealthiest in St. Louis—but that was before the prohibition began. Their misfortune came swiftly. Four family members decided to take their own lives. Three of whom reportedly died in this mansion.
Whilst the building has since been converted into a restaurant and inn, many consider it to be one of the most haunted places in the United States. A fairly lucrative investment since many people still pays the Lemp Mansion a visit.
"Haunting In Connecticut House" | Southington, Connecticut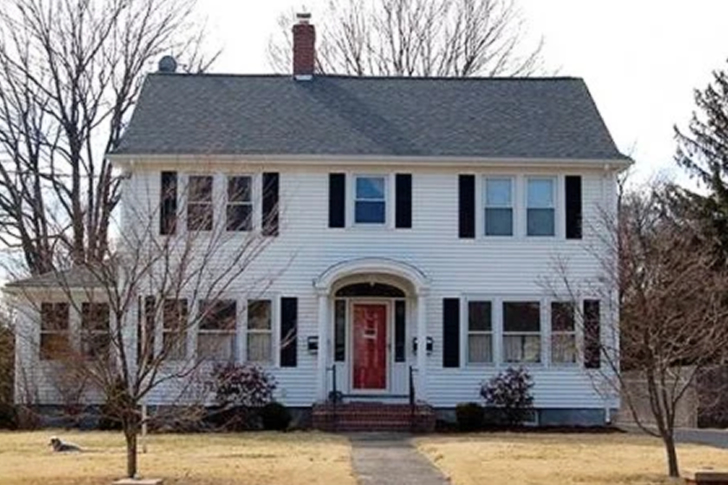 Picture yourself living a real-life horror movie and encountering paranormal experiences almost daily. This is what the Snedeker family went through during the '80s and is also the basis for the famed horror film, Haunting in Connecticut. In the two years that the family lived in the house, which was also a former funeral home, they experienced everything from poltergeist activity to a man with long black hair "visiting" their son.
It's crazy to imagine that a new family took over ownership, but aside from the relatively low mortgage (given its history) and the routine patrol drive-by the new owners say all is normal.
The Whaley House Museum | San Diego, California

It was in 1852 when James Robinson, aka Yankee Jim, was executed on the spot where the house now stands. Whether Thomas and Anna Whaley knew of the location's history isn't known, but the events that followed were well-documented. According to reports, the ghost of Yankee Jim haunted both the house and the family.
He isn't the only ghost there, however. The Whaley couple has been sighted, along with a young girl, and even the specter of a dog! In the 1960s, the Whaley House was classified by the U.S. Commerce Department as haunted due to the degree of paranormal activity it has exhibited.
The Myrtles Plantation | St. Francisville, Louisiana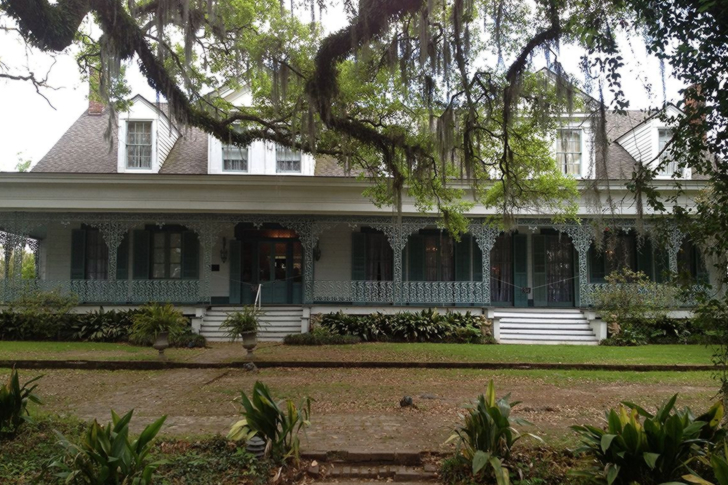 Plantations are a symbol of slavery for many and are also the site of many tragic events across the history of America. The Myrtles Plantation is among the most recognizable, due to the paranormal activity that has been recorded within it. Built back in the 1700s, the plantation is said to be home to no less than 12 ghosts. Among them is a young girl people have named Chloe, who often shows up in photos taken on the property.
Currently, the plantation has been converted into a picturesque bed and breakfast. The ghosts have become part of the attraction, much to their credit.
The White House | Washington, D.C.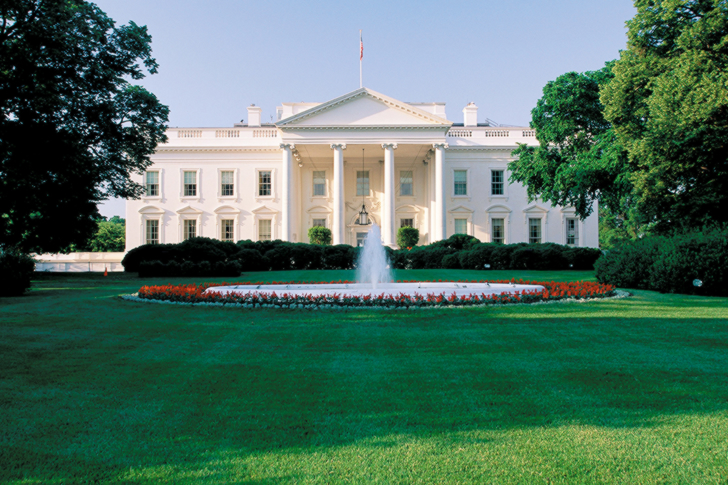 Given its colorful history and the illustrious personalities that have resided within its walls, it's not too surprising that it also comes with its own set of ghosts. One of the most popular stories comes from President Ronald Reagan's time. Legend says that he used to entertain guests, while his dog continued to bark at invisible specters. His daughter Maureen also once woke to find a figure looking out of the Lincoln Bedroom.
This wouldn't be the first time President Abe Lincoln was spotted in the building either. There have been reports of séances throughout the years, which might have increased the degree of hauntings.
Franklin Castle | Cleveland, Ohio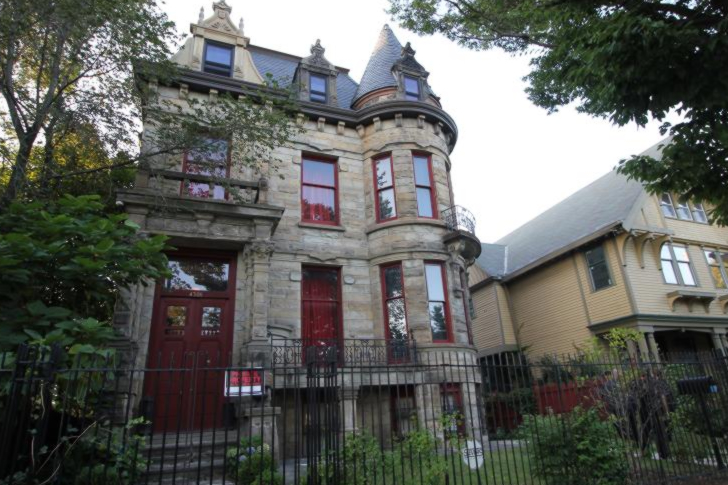 Known as the most haunted house in Ohio, Franklin Castle's reputation is certainly grim. It was built back in the 1800s by Hannes Tiedemann, known in the city for his cruel ways. The house's history is marked by a number of mysterious deaths, including that of Tiedemann's daughter Emma. She would be followed by Tiedemann's mother, his three other children, and his wife. Many believe that he was responsible for their demise.
The property has changed owners many times and was rumored to have been used as a headquarters for Nazi spies. Perhaps not the best investment if you're looking for lucrative real estate.
Biltmore | Asheville, North Carolina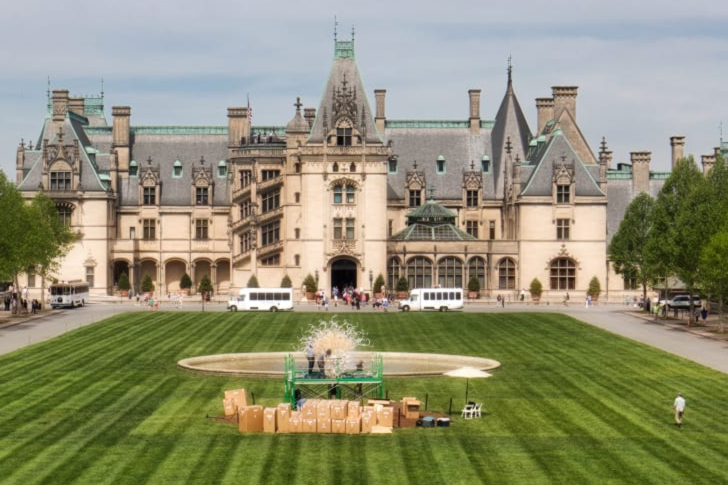 It's hard to tell at first glance, but this palatial residence is home to a number of specters—including the former owners who have yet to part with their beloved estate. The mansion was built in the 1800s by George Washington Vanderbilt II, who passed away in 1914. He left the property to his children, but they decided to open it to the public.
This event triggered the hauntings, which include disembodied voice and apparitions. It doesn't help that the mansion has numerous hidden passageways, adding to its overall creepiness. With such protective ghosts around, who needs a home security system?
Amityville Horror House | Amityville, New York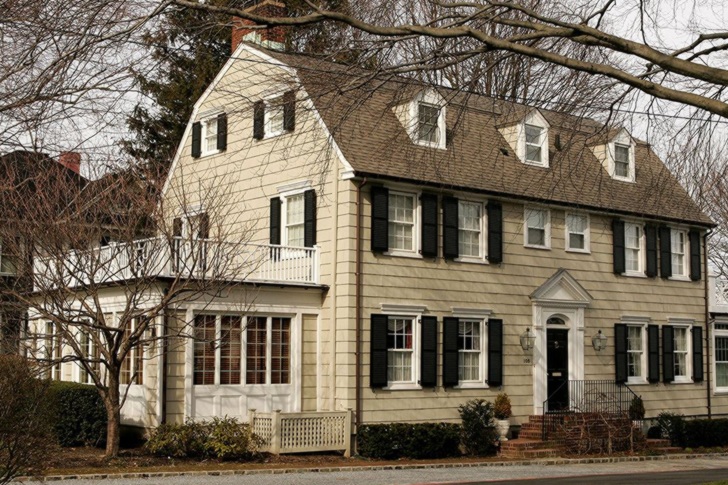 The Amityville Horror House is, arguably, the most famous haunted house in the United States. Its notoriety only grew after its namesake book and film were released. As the story goes, Ronald DeFeo murdered his family as they slept—there was no clear motive. However, DeFeo would confess in court that voices from the home told him to do it.
Ownership of the house went to the Lutz family and they experienced countless terrors while living in it. The Lutz's ended up moving just 28 days after. We hope they managed to sort out any home loans they took out for the property, at least!
Chateau de Trecesson | Brittany, France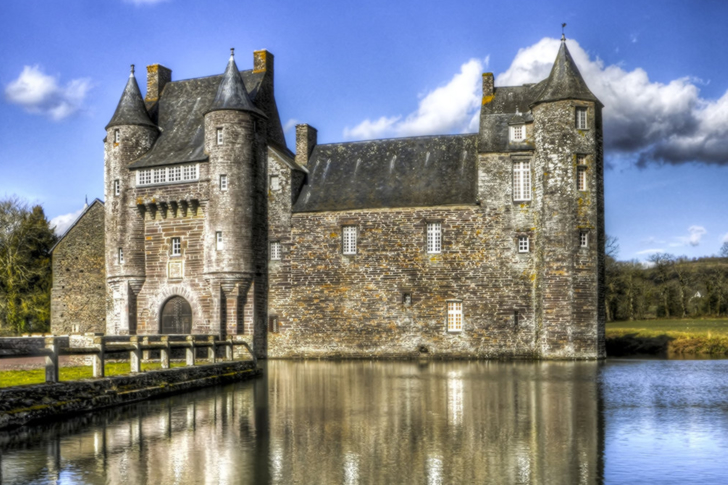 From a distance, this imposing structure gives off a sense of foreboding. Surrounded by dark water, it certainly looks every bit the quintessential haunted manor. The legend goes that a thief had been circling the chateau, trying to break in, when he spotted two men digging a hole. He stuck around, unwittingly becoming a witness to a young woman dressed in bridal garb being buried alive.
Whether the legend is true or not, the chateau has since been deemed haunted by many locals. It remains privately owned and was listed in 2012 and is given credit as a historical monument by the French Ministry of Culture.
Chaonei No. 81 or Chaonei Church | Beijing, China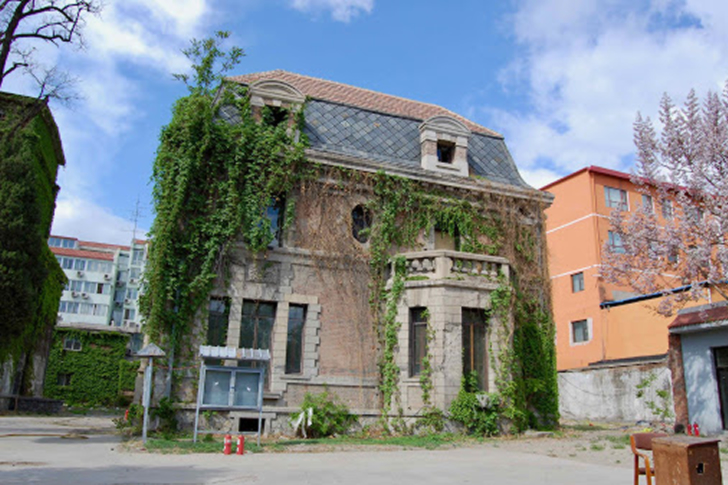 From the get-go, the property gives visitors a disclaimer: "there are no ghosts on the property" but ask any local and they are likely to tell you otherwise. The ghost haunting Chaonei No. 81 is said to be that of a government official's mistress who took her own life after the official left her during the Communist war. Another legend suggests it was originally meant to be a church. But the British priest who commissioned it disappeared and construction was halted.
A very real story concerning three drunk construction workers who went missing in the property only served to boost the degree of its notoriety.
Morgan House | Kalimpong, India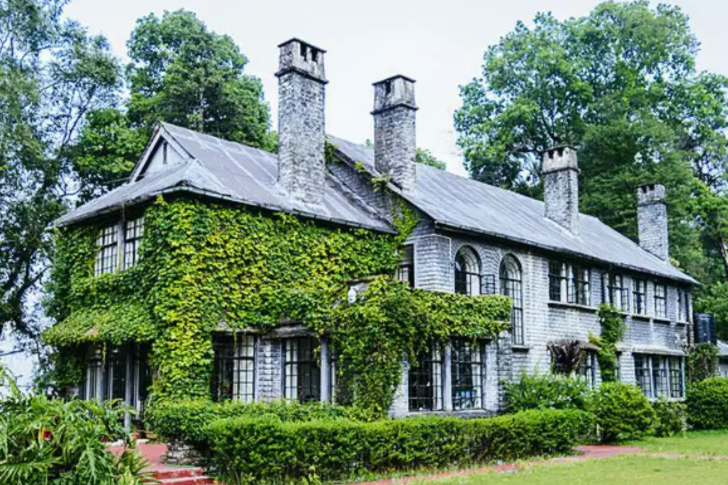 This beautiful estate was the former home of a couple who are only known as Mr. and Mrs. Morgan. They began living in the property shortly after they were wed, but the marital bliss didn't last for very long. According to the legend, Mr. Morgan was an abusive man, which led to Mrs. Morgan falling into unhappiness and depression. When she passed away, the husband abandoned their home.
It had previously been in a decrepit state but the Indian government put in investments to fix it up. It now operates as a boutique hotel and Mrs. Morgan's ghost is often head walking in the hallways.
Casa Loma | Ontario, Canada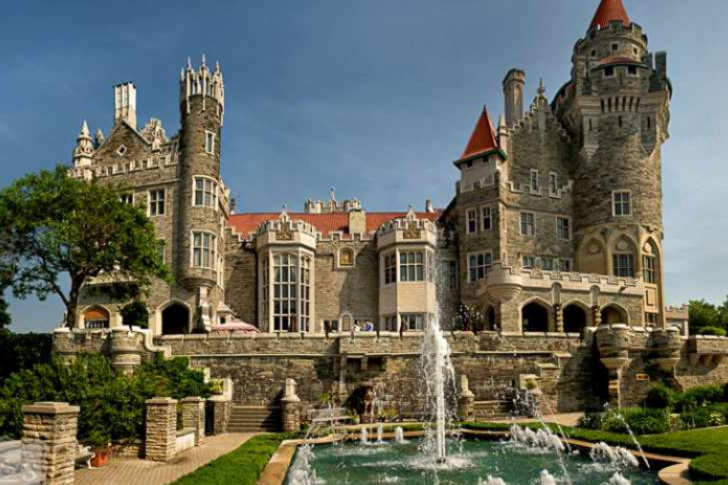 Castles seem to be a favorite haunt for ghosts of yore and the Casa Loma in Ontario, Canada is no exception. It was built in 1914 by Sir Henry Pellat for his wife, Lady Mary Pellat. The Pellats are said to be among the ghosts still walking the grounds to this day.
There have been sightings of Sir Henry looking out of the windows and Lady Mary was said to have a habit of turning off cameras whenever anyone attempts to take a snapshot of her. The castle is open to visitors, just make sure you approach it with a degree of caution.
Kellie's Castle | Batu Gajah, Malaysia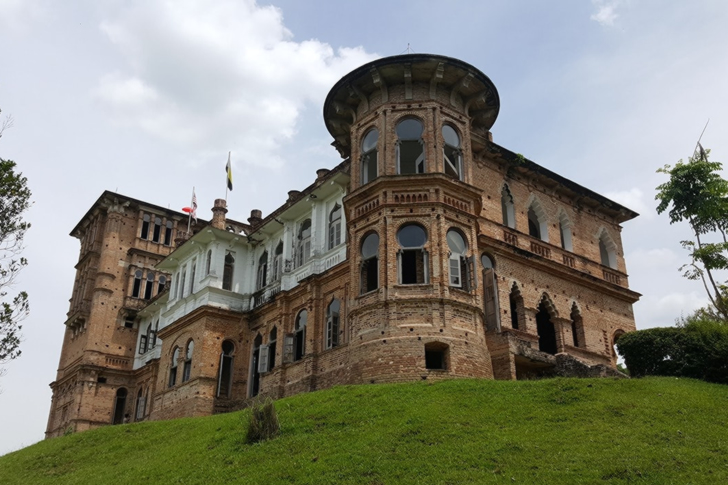 Located in Batu Gajah in Perak, Malaysia is an abandoned castle built by a Scottish planter named William Kellie Smith. When Smith passed away at the age of 56, his devastated wife moved back to Scotland, leaving the castle incomplete. His spirit is said to have remained in the building, with many visitors reporting sightings of the planter.
WWII saw the ruins being used as execution grounds by Japanese soldiers, further cementing its notoriety for being haunted. It is a popular attraction for locals and tourists alike but will require a significant amount of investment money if the construction were to be completed.
Casa de la Poesia | Bogota, Colombia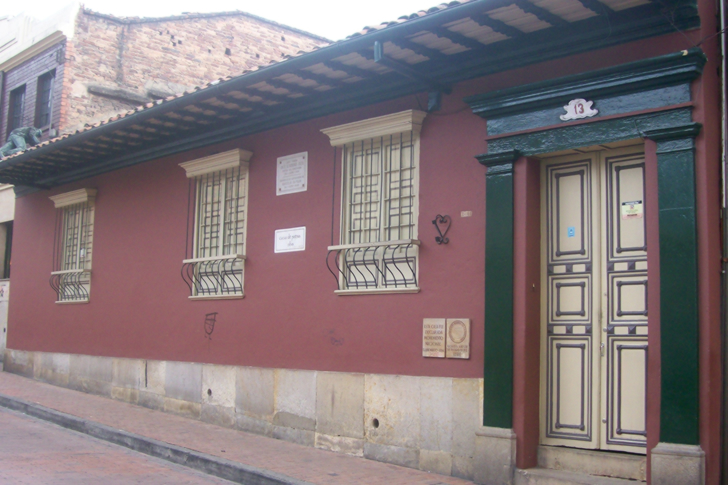 Known locally as the Silva Poetry House, Casa de la Poesia once belonged to famed poet Jose Asuncion Silva. He is given credit for pioneering Spanish-American modernism in poetry. His work is greatly revered, but many of it was lost in a shipwreck. This contributed to his mental decline, which was worsened by his sister's passing. The poet eventually took his own life and died in this house.
Today, it stands as a library and museum. It has also been declared a National Monument. Despite this, many people continued to report hearing sounds of whispers and moaning coming from within its walls.
Charleville Castle | County Offaly, Ireland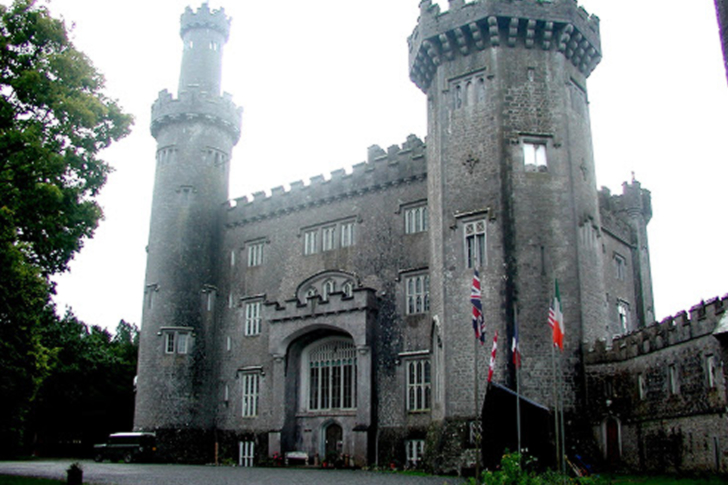 Would you want to spend a night in one of the most haunted places in Europe? Charleville Castle has been featured numerous times in various paranormal investigation shows, with many claiming that the activity in the property is overwhelming. Even today, reports of classical music and disembodied voice being heart throughout the castle is commonplace.
Charleville was built back in 1798 and is reportedly situated upon ancient land. Its last owner, Charles Bury, passed in 1963 after "suddenly dropping dead". If you're looking to visit the castle in the future, make sure you do so with a degree of respect and caution.
Hill of Crosses | Lithuania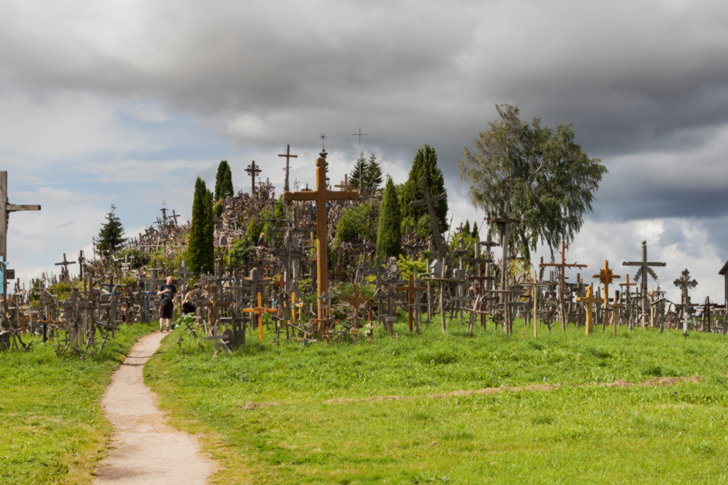 Over the course of two centuries, thousands of religious iconography have been placed on this mysterious hillside in Lithuania. A daytime trip to this location is certainly worth the investment money. Though it might seem strange in nature, the crosses are truly a sight to behold.
At night, however, those narrow paths between flanks of crosses begin to appear more unwelcoming. History says that the first ones were meant to memorialize the fallen rebels who fought against Russian authorities. Their bodies were never recovered, so the crosses stood in their place instead. There are those who believe that their wandering souls still haunt this hill.
Čachtice Castle | Čachtice, Slovakia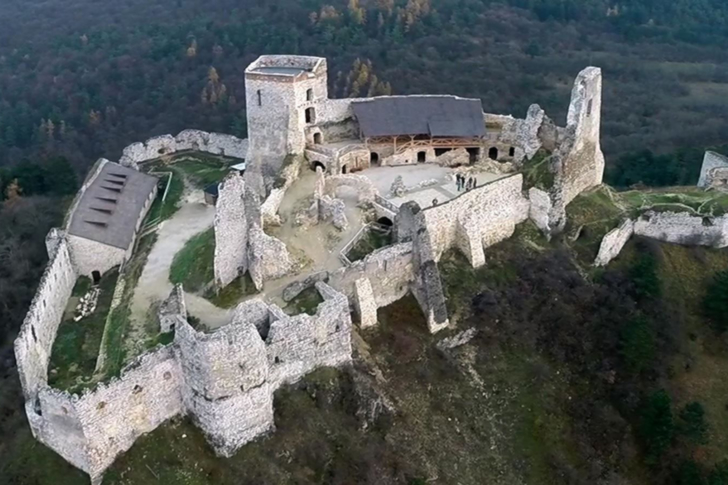 Standing ominously and overlooking a hillside is the Čachtice Castle. It was first built in the mid-13th century and is located in a small village in Slovakia. The castle is best known for having served as the residence, and eventual prison, of the infamous Countess Elizabeth Bathory. One of the most prolific female serial killers in the world.
The number of her victims remains a mystery, though it is speculated to be in the thousands. Despite its bloody history, the ruins do maintain a somber beauty. With a bit of money management, you can visit the site and see its splendor for yourself.
Poveglia Island | Venice, Italy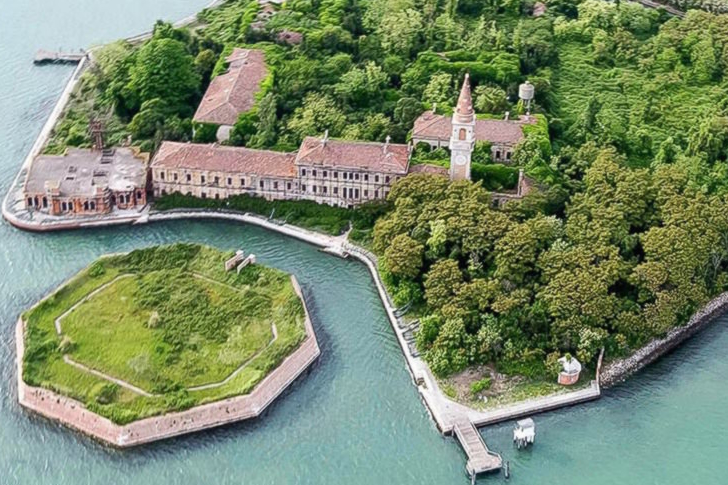 Most people travel to Venice, Italy for the romantic sights and experiences they can enjoy with their loved ones. Some even take out personal loans, just to make the trip. However, there is a darker side to this beautiful city that many do not even know about. Meet the island of Poveglia, once used as the quarantine facility for people suffering from the plague.
It was also once the location of a mental hospital, where many patients were reported to have perished. Visits to the island have since been prohibited, but you can rent a boat in order to see it up close.
Paris Catacombs | France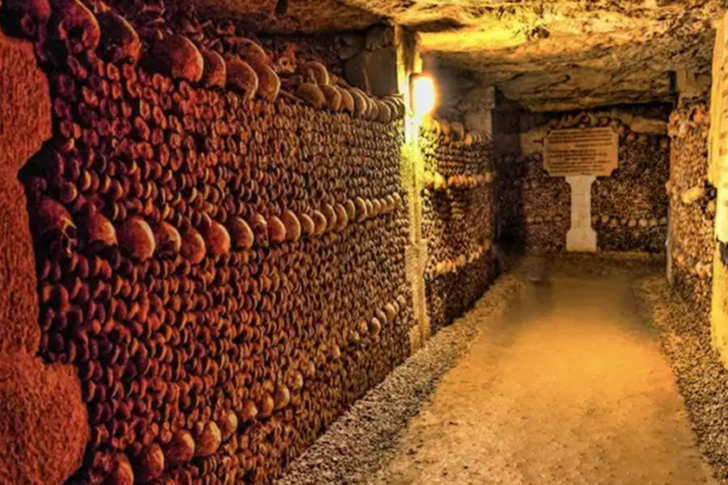 Many horror movies give credit to this place as their primary inspiration. Resting underneath Paris' busy streets lies the catacombs, home to the remains of over six million people. Despite its massive size, did you know that the ossuary remained forgotten for a length of time before it became a "trendy" place to hold private events in?
Today, it is open to public visits—which is where reports of various hauntings stem from. Visitors have spoken about feeling hands on their shoulders and hearing disembodied voices. Should you visit, do treat it as a sacred place and not just another tourist destination.
Port Arthur | Tasmania, Australia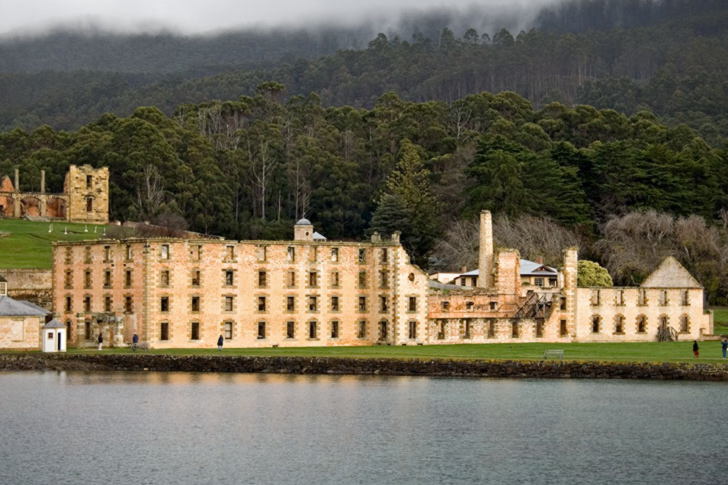 It has been 140 years since the Port Arthur penal colony was shut down, but it doesn't really change its 44-year history of slavery and brutality. Many who were sent here did not manage to make it out alive. This is the very reason why locals believe the location to be haunted. Some visitors to Port Arthur reported becoming overwhelmed with emotions out of the blue. From sadness to extreme anger. All signs of emotional hauntings.
Its history is an unsettling one, but it also deserves to be known. If you can afford to visit, Port Arthur is certainly worth the investment money.
The Island of the Dolls | Xochimilco, Mexico City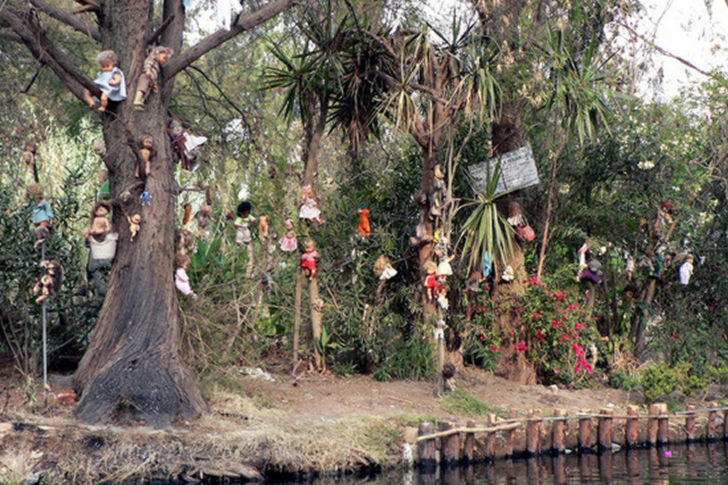 Known locally as La Isla de las Muñecas, the chinampa is filled with dolls of different sizes and varieties hung up on trees or left upon makeshift altars. Originally owned by Julian Santana Barrera, he began putting up the dolls to help ward off evil spirits. Legend has it that he was haunted by a young woman whose body was found along the maze-like canals of Xochimilco.
The trip begins fairly benign, but visitors were either charmed or terrified upon arriving at the island. If you're looking for a unique experience and can afford the trip on credit, it is highly recommended.
Aokigahara Forest aka Sea of Trees | Japan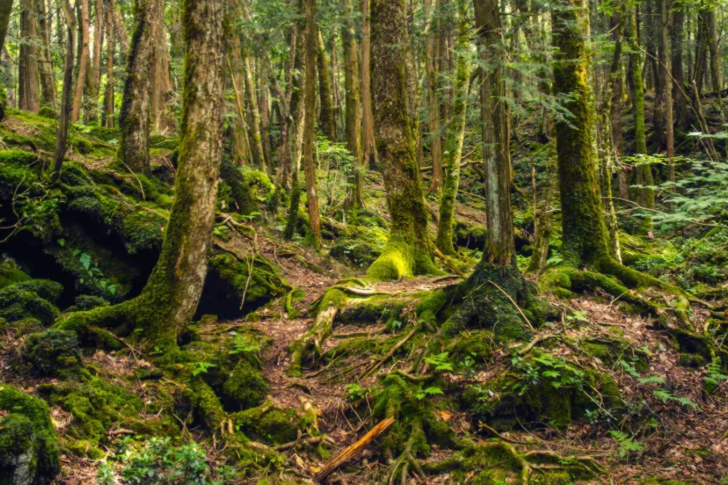 The forest's reputation is more tragic than terrifying, but it hasn't stopped the curious from seeing it for themselves. Parts of the forest can become very dense, which has led many to become lost in its depths. Did you know that even at noon, there's hardly any bright spots within the Aokigahara?
There are also locals who avoid entering the forest. In Japanese mythology, they believe that it is home to demons or the yūrei—souls seeking revenge. Tourists are welcome to visit, just make sure you do so with a degree of respect for those who lost their lives within it.
You've Reached The End