Rachel Maddow – $1.5 Million Home, Massachusetts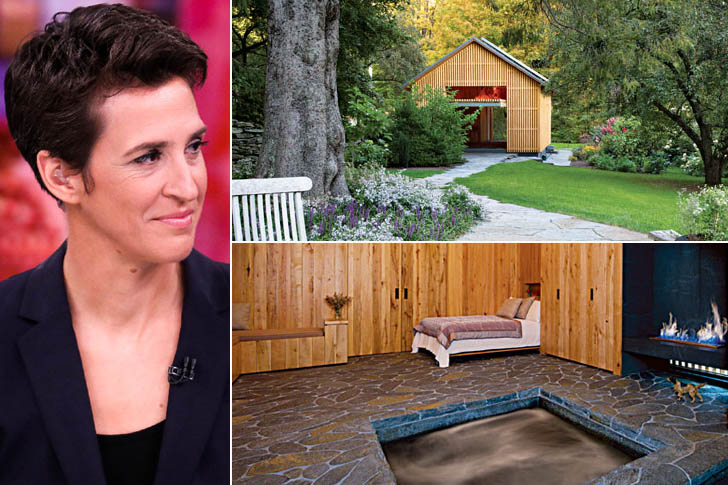 Rachel Maddow is one of the top personalities when it comes to television and radio hosting. Rachel Maddow is an American TV presenter, current affairs commentator, and writer. Maddow hosted the MSNBC channel evening show "The Rachel Maddow Show". She's at the forefront of many news programs throughout the years and she already proved to her peers that she's one of the best in the industry.
Maddow is also a proud owner of a property located in the heart of Massachusetts that has a rich history in it. Her $1.5 million home was actually a farmhouse built in the pre-Civil War era that holds significant memories of the past. She preserved the historical value of the property but gave it a touch of modern amenities such as the bathhouse and a home security system that keeps unwanted people off her yard.