Many Americans prefer loaning a car from their desired dealer, which is worse than it sounds. We'd rather you pay for your dream car in cash, which should guarantee you a better deal and no interest. There are times though when you have no choice but to resort to borrowing some money to cover some part of your payment, but this doesn't mean you should agree to whatever your dealer is telling you. Nevertheless, it's alright to apply for an auto loan, so read on to know where the best auto loan rates are and how to prepare yourself for it.
Preparing Yourself for a Sure Win
Any sort of financial help requires an ample amount of preparation so that you could avail of the best deal you can get. Many consumers tend to realize this when they are looking for a mortgage, but they also tend to forget to prepare themselves for the best deals for their desired auto loans.
Many people do not realize that the tiniest adjustments they do to brace themselves for their car loan application could save them a lot of money. If you want to keep your car loan rate down as low as possible, read on and find out how.
Review Your Credit and Boost Your Credit Score
Take a look at your credit score first before you look around for a car loan. Don't worry, you do not need to pay to check for your credit score. Your bank should probably let you see your credit score if you have availed of a credit card from them, or you can go on websites like Credit Sesame to get a nearly exact assessment.
If your credit score is under the "excellent" spectrum of at least 760, you need to improve it. You may not have months to do this, but you can follow these actions to revamp it.
Settle an endless amount of debt
Your debt-to-credit ratio will make up a huge chunk of your credit score and is basically the make-or-break factor of your credit score. This major factor in your credit score determines the amount of debt that you still need to settle compared to the amount of credit that has been granted to you. If you are capable of settling your seemingly colossal amount of probable endless debt, then this ratio will surely boost your credit score. If you even manage to do so in a particularly short amount of time, then your credit score will easily reflect these adjustments soon.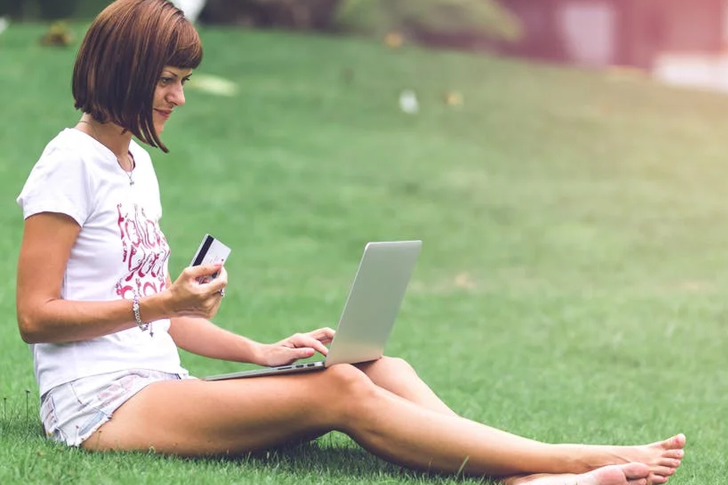 Try to have your credit limit raised
Settling your debts isn't the only way to boost your debt-to-credit ratio; you can also request to have the credit limit on any one of your existing credit amounts to be raised. This move will, unfortunately, pull your credit report down for a bit, momentarily lowering your credit score while this request is in action. Thus, it is highly recommended to carefully plan this out and make this move a few months prior to your auto loan application. You should only attempt to have your credit limit increased if your credit report reflects a timely restitution record and modest credit.
Rectify any mistakes in your credit report
Your credit report may just be the most important requirement that your chosen financial institution will look into during your auto loan application, but it does not entirely come without any mistakes. A huge number of credit reports across the globe tend to conceal a number of mistakes that could come to light later on in the middle of reviewing, and these mistakes, no matter how big or how small they can be, will directly curtail your credit score. If you notice any accounts in your report that you don't own, have those mistakes rectified as soon as you can.
Appeal for a goodwill adjustment
Timeliness is key to a credit history that you hope would look attractive to potential lenders, so any delayed settlements in your own credit history would surely drag your credit score down. The good thing is that you could try to have such settlements scratched off your record, but you can only appeal for this motion if you typically settle your dues on time but have missed one or two settlements. This sort of move is known as a goodwill adjustment, and if you want to know more about it, you can look it up after reading the rest below.
Watch the way you conduct yourself
You may already be in the middle of finding an auto loan, but that does not mean that you should just let yourself go. Keep your financial control on top of your personal spending habits at all times. Prevent yourself from amassing any more credit card debt. Settle your dues on or before their deadlines. Do not attempt to ask for any more credit than what has already been granted to you. Avoid doing all these, and your credit score and credit report should not reflect any drastic changes at all as you submit your application for an auto loan.
Set Money Aside for a Down Payment
The down payment you make for your car loan will largely influence your loan rate, so it's highly recommended to place more cash in. If you believe you cannot place a huge down payment on your auto loan at the moment, you should at least try to save up for it first before applying for your loan.
To save up more money, you could try working another short-term job, auctioning some of your old things, or serve some overtime at your current place of employment. You could also just try to hold on longer to the car you already have.
Look Around for Your Auto Loan
When you've done the first two steps, you're now ready to apply for an auto loan. To find the rates that make the best use of your money, you're going to have to look around for it in financial institutions like your local credit companies and banks.
Try to keep your research period to two weeks at most. This time frame will allow credit scoring tools like FICO to tally your expenditures into one big sum on your credit report, dragging your credit score down for a little while. You can even try coming up with a few hypothetical situations.
What Counts as a Great Loan Rate?
You may be currently visiting a nearby credit union or your local bank and inquiring about the auto loan rates that they offer, or you may also be doing your own research online, studying every auto loan available on the internet that best suits you and comparing each loan's pros and cons. You seem to be putting a lot of effort into this window-shopping, but it could also help you to take note of all the defining characteristics even remotely related to auto loan rates. It's harder to compare and contrast average auto loan rates next to average mortgage rates.